Standing on the Edge
The Grand Canyon is one of the most iconic locations in the United States for a good reason. The depth and width of this chasm carved over the ages by the Colorado River are at a scale that sets it apart from other canyons. It has effectively split the state of Arizona in two, with a thin strip to the north with closer ties to Utah than its distant state capitol. And for those awe-inspiring views, people travel from around the world.
Visiting Grand Canyon
Visiting the Grand Canyon can be a complicated matter due to its topography. The sheer slopes and powerful Colorado River that draw visitors worldwide also make this giant chasm nearly impassable. So most visitors only visit the South Rim. Grand Canyon Village is only an hour and a half drive from Flagstaff, Arizona. In comparison, the North Rim Visitor Center is almost a 4-hour drive from the same starting point. Of course, the upside of the North Rim is its remoteness. There are a fraction of the visitors that reach the South Rim. But for visitors expecting amenities, the South Rim has it all: lodges, restaurants, and a sizable tourist industry a few miles south of the rim on Highway 64. Follow 64 east, and you'll wander onto tribal land. Here, there are many vista pullouts as well as roadside markets for jewelry, pottery, and other goods made by the local people. If you have never had fry bread, here's your chance.
Things To Do In Grand Canyon National Park
Take a selfie at Grand View Point
Watch the sunset reflected on the canyon walls
Take a helicopter ride over the canyon
Ride a mule to the canyon floor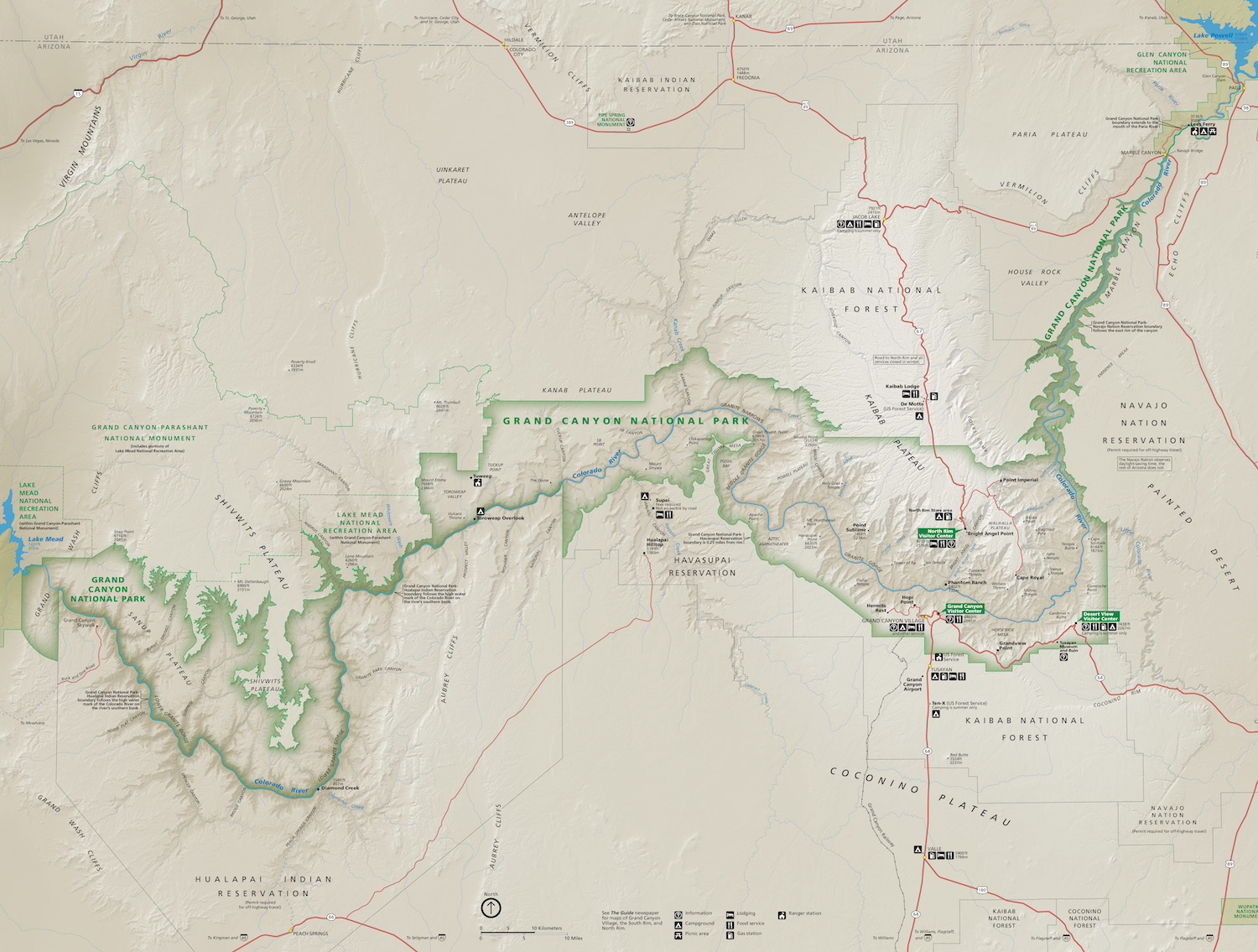 Hot Springs National Park
Map