We started Roam Lab in San Francisco, California. The rental market was expanding into a massive bubble—a pretty popular activity in the Bay Area—and we didn't want our budgets expanding with it.
Instead, we decided to participate in another popular Bay Area activity: starting our own business. But we didn't want to start our business in San Francisco. Instead, we pool our savings, got a van, and mix business with pleasure by living and working on the road.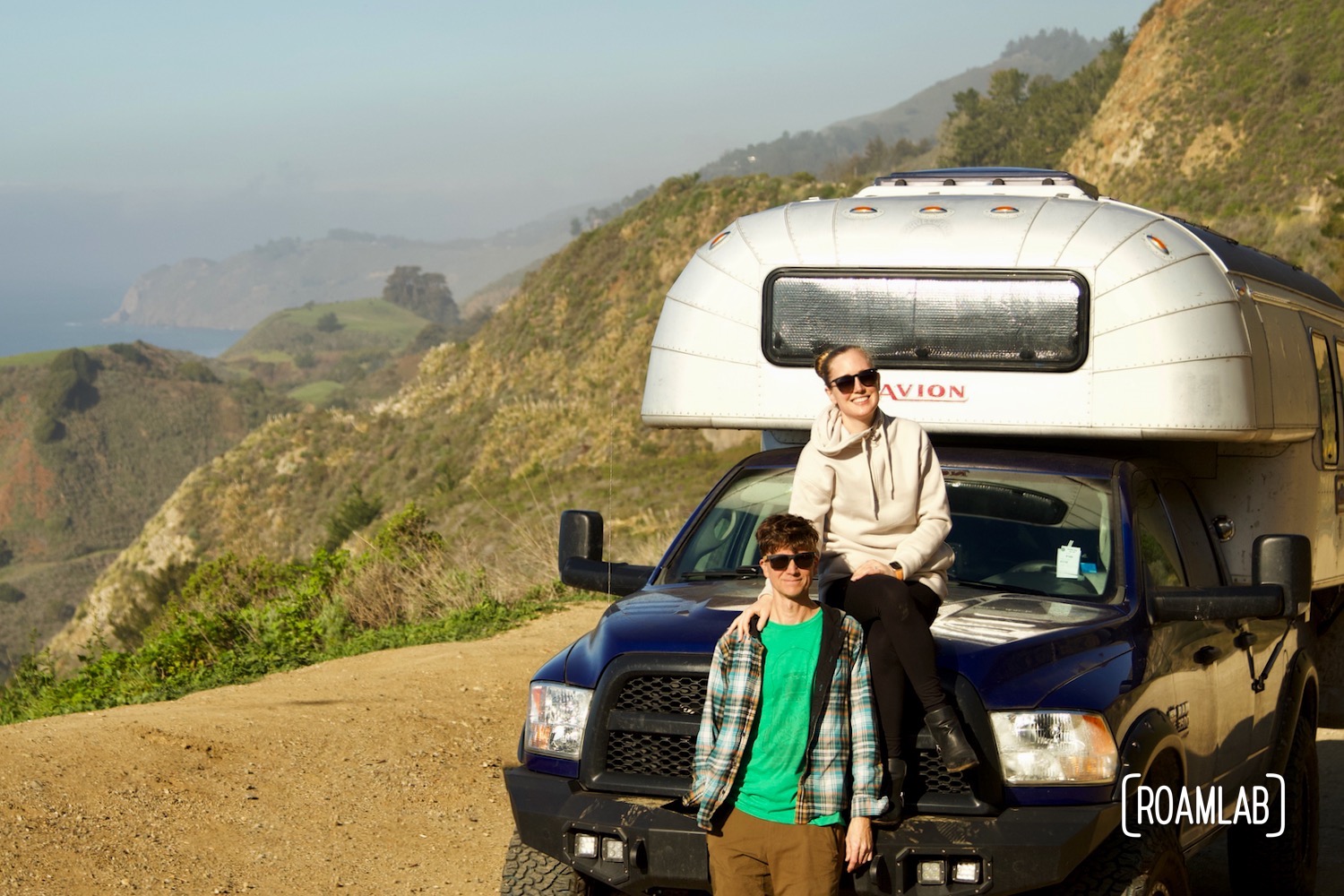 Chris & Lexi by the sea
Truck Camper DIY
A Work in Progress
We live an alternating life of work, renovation, and adventure. Our Avion continues to be a work in progress. So, when we aren't exploring the countryside, we are adding incremental improvements to our home on wheels.
Our Adventures
Living on the road has opened us to so many opportunities for adventure. We fill our days with hiking, offroading, campfire cooking, and most any activity to get us outside and close to nature. Browse our recommendations by activity or location.