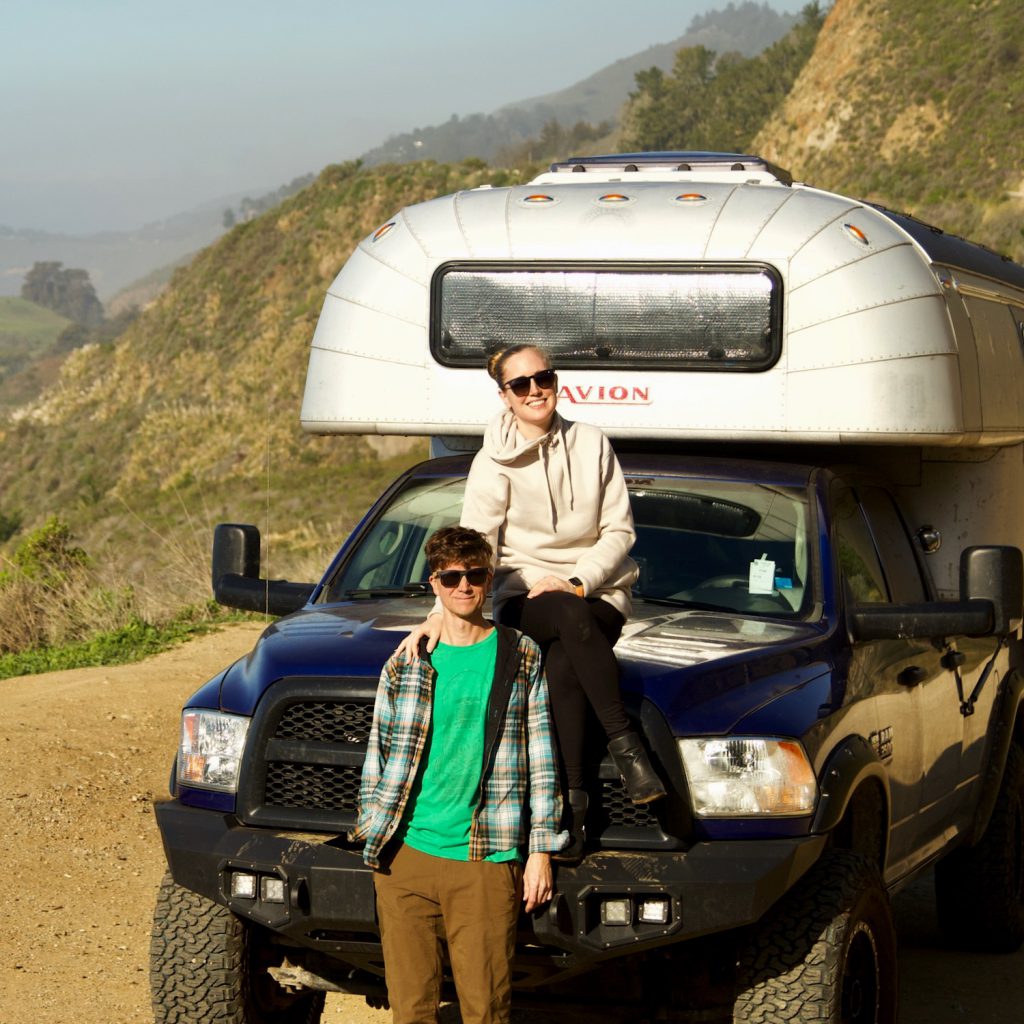 Welcome wanderers
Roam Lab documents our adventures on the road. But along the way, we've found a community of outdoor adventurers coming together to share and inspire.
We are two software developers on a perpetual road trip across the USA—finding the joys of the small and the monumental and, occasionally, writing about it. Between our adventures camping, hiking, biking, paddling, and overlanding, we share our process renovating our 1970 Avion C11 truck camper, living on the road, and overcoming literal and metaphorical obstacles.
Join us and feel free to share your own experiences along the way!
Lexi & Chris
Lessons From The Road
We cover a lot of ground in our travels. Almost as much as the metaphorical ground we cover in our writings. We share the research that drove our DIY camper renovation process. Learn about our favorite trails and lessons learned in our overlanding reports. And even get outdoor-approved recipes from our campfire cooking section.
A Perpetual Road Trip
Check our where we have been and click through our map for recommendations organized by state.
Our Vehicles
It's been a long road to the right rig…
Our beloved vehicles have taken us across the country and back again. They are part of our story, shaping our route and trajectory. Our 1986 Dodge Ram van, Dodgy, and its successor Dodgy II—a 2015 3500 Dodge Ram truck—have each brought specific capabilities and limitations to the table. We've dirtied our hands with renovations and augmentations. Other times, we've had magnificent plans that have just fallen through. Either way, it all contributes to our story on Roam Lab.
Top Recreation Destinations
Our favorite destinations by activity
Join us on Instagram
Fill your feed with nature, discovery, and adventure.