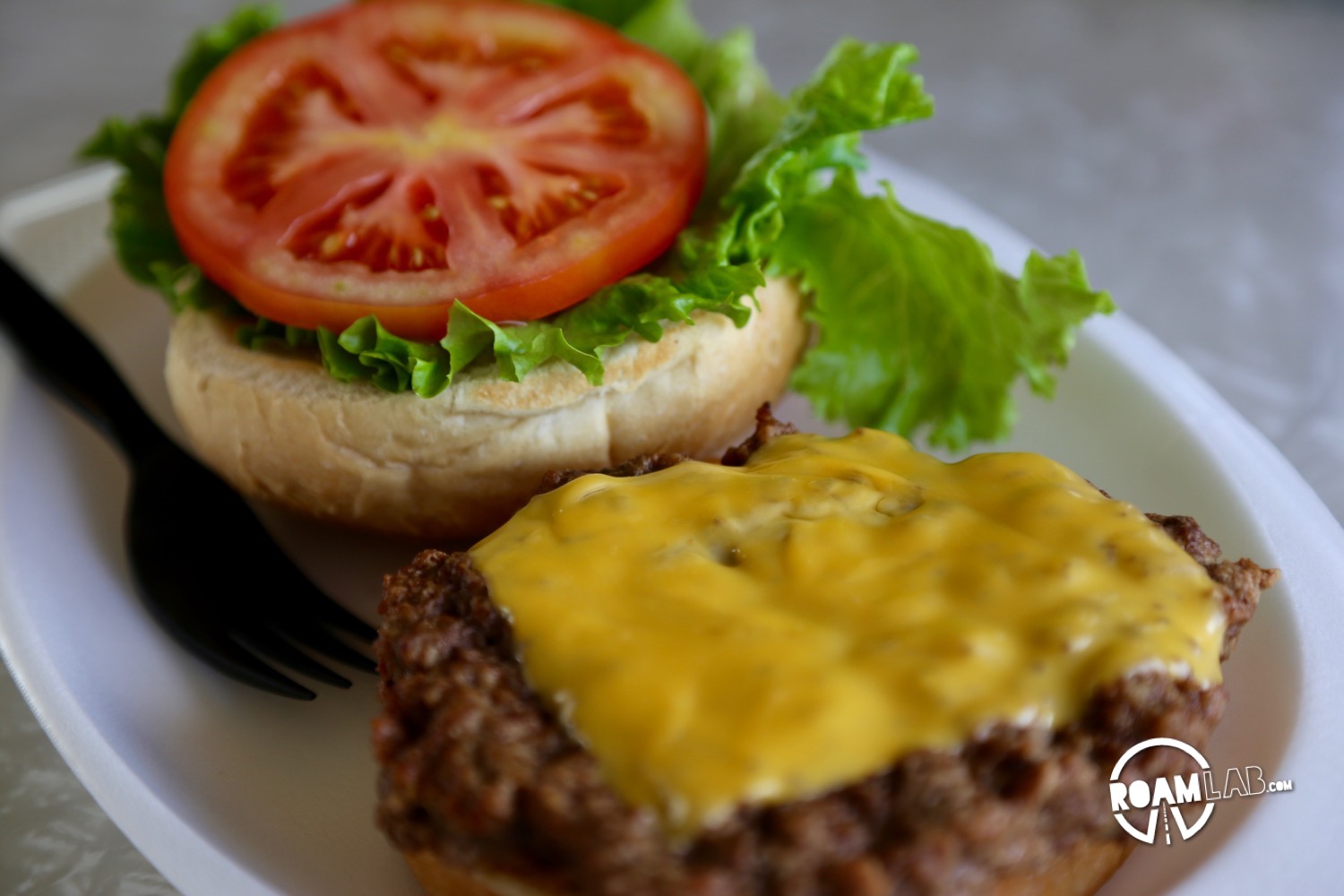 The 50s Train Diner is the best kind of Americana.
Part of a tourist trap, it may be, but how often can you enjoy a burger and slice of strawberry rhubarb pie on a vintage 1950s train? The lunch counter is classic and the burgers, unlike most stops of late, are actually good! The pie connoisseur may be disappointed by the thick crust and exceptionally sweet pie but, hey, you can't win every time.
No, the train does not operate any more.  The cars remain stationary and most of the views have been blocked out by a near opaque glazing on the windows. But the entrance through a train station set does help make up for the immobile vehicle.
Next door is the 1880s Town, which is thoroughly missable.  If you haven't seen a historic, preserved period town in the last week, then this former filming set might be an interesting stand in.  But like Wall Drug, 60 miles west on the I-90, kids may find more to excite them.  If you need to placate some rambunctious young-uns on a road trip, the attraction is several acres of dirt roads for kids to race up and down.  You can even rent them some costumes for the occasion and feed a camel.