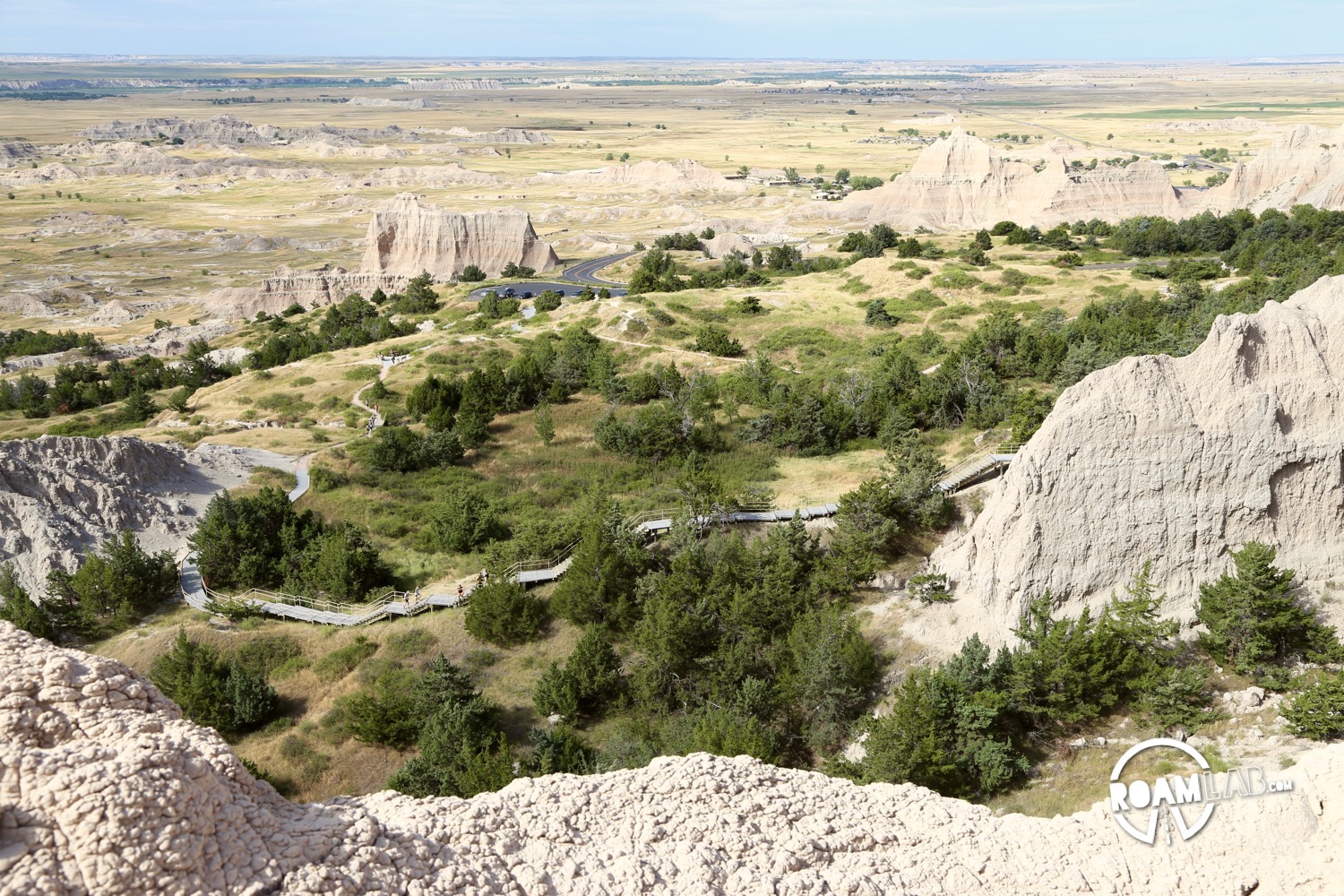 Cliff Shelf Nature Trail
The Badlands National Park has a wealth of short hikes for visitors to enjoy.  The Cliff Shelf Nature Trail is only a half mile boardwalk loop trails through a small juniper forest and sporting views of eroded sandstone buttes.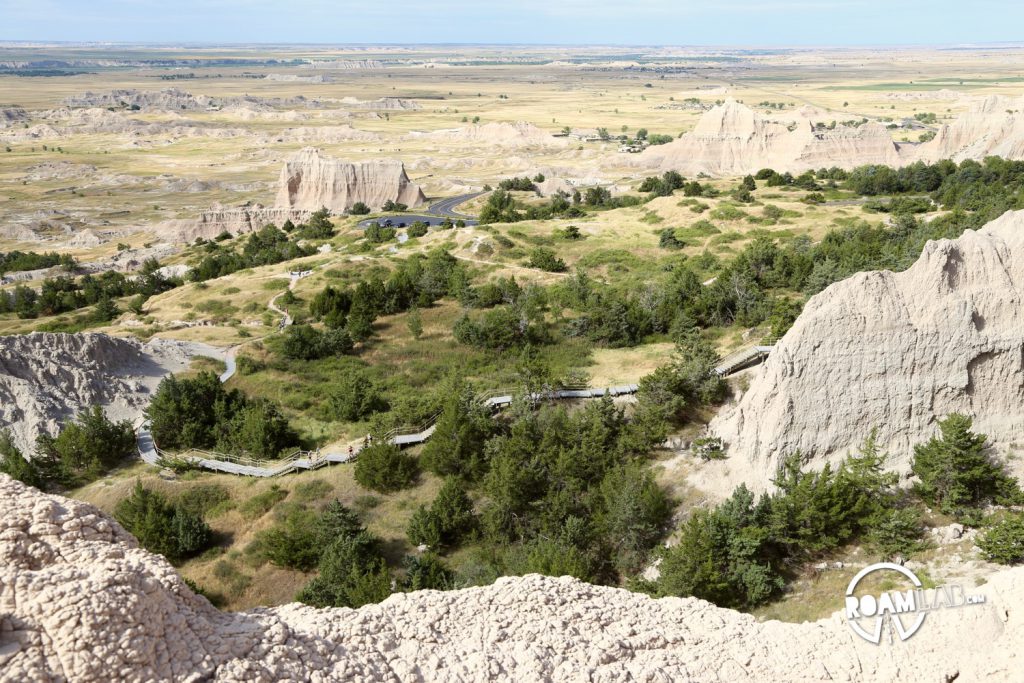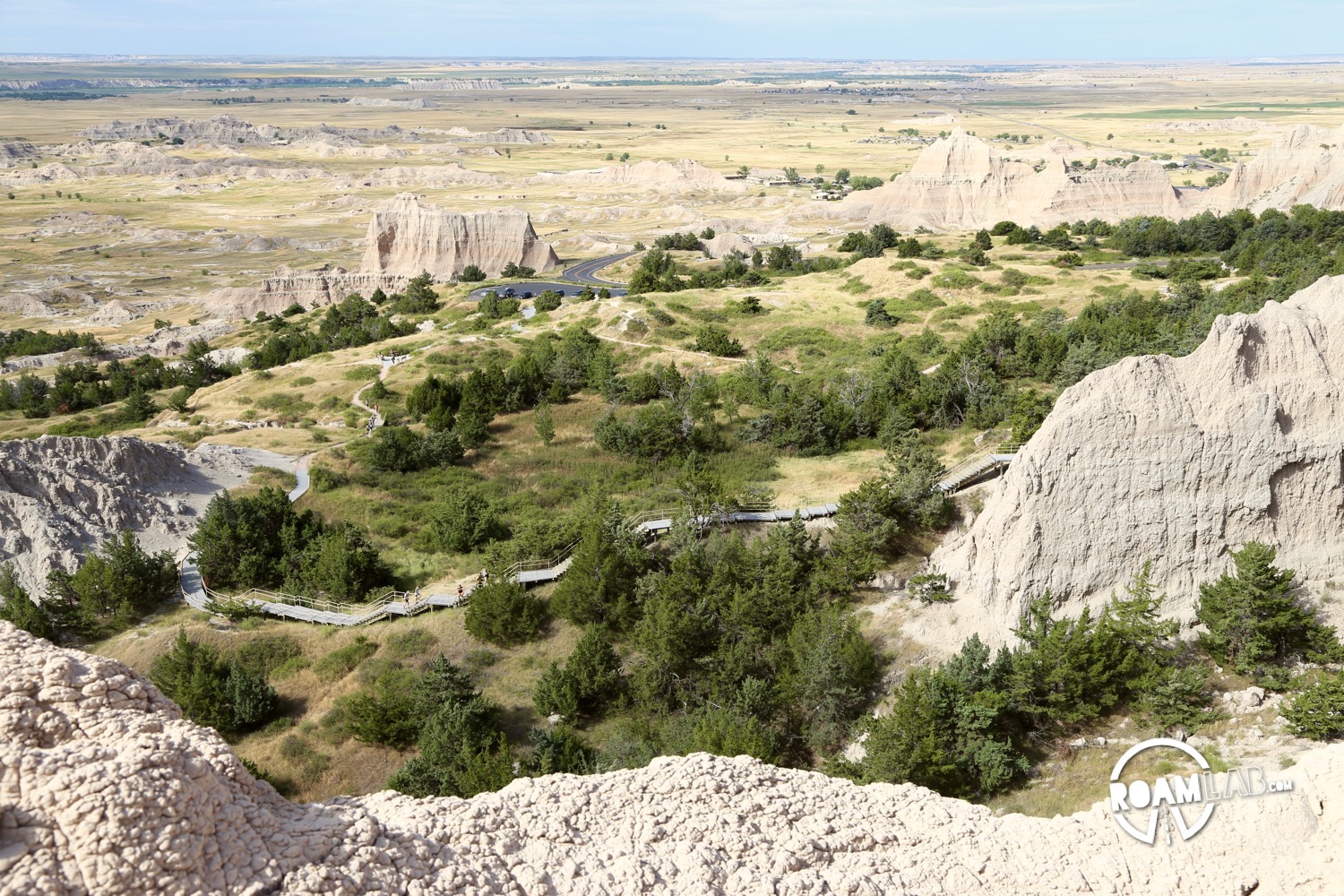 Unlike the Fossil Exhibit Trail, the Cliff Shelf Nature Trail has several flights of stairs and climbs 200 feet along the Badlands Wall. There is an occasional pool along the trail where bighorn sheep and other wildlife visit.  Unfortunately, at the time of our visit, it was dried up.  All the same, the vistas from the trail were well worth the stop.