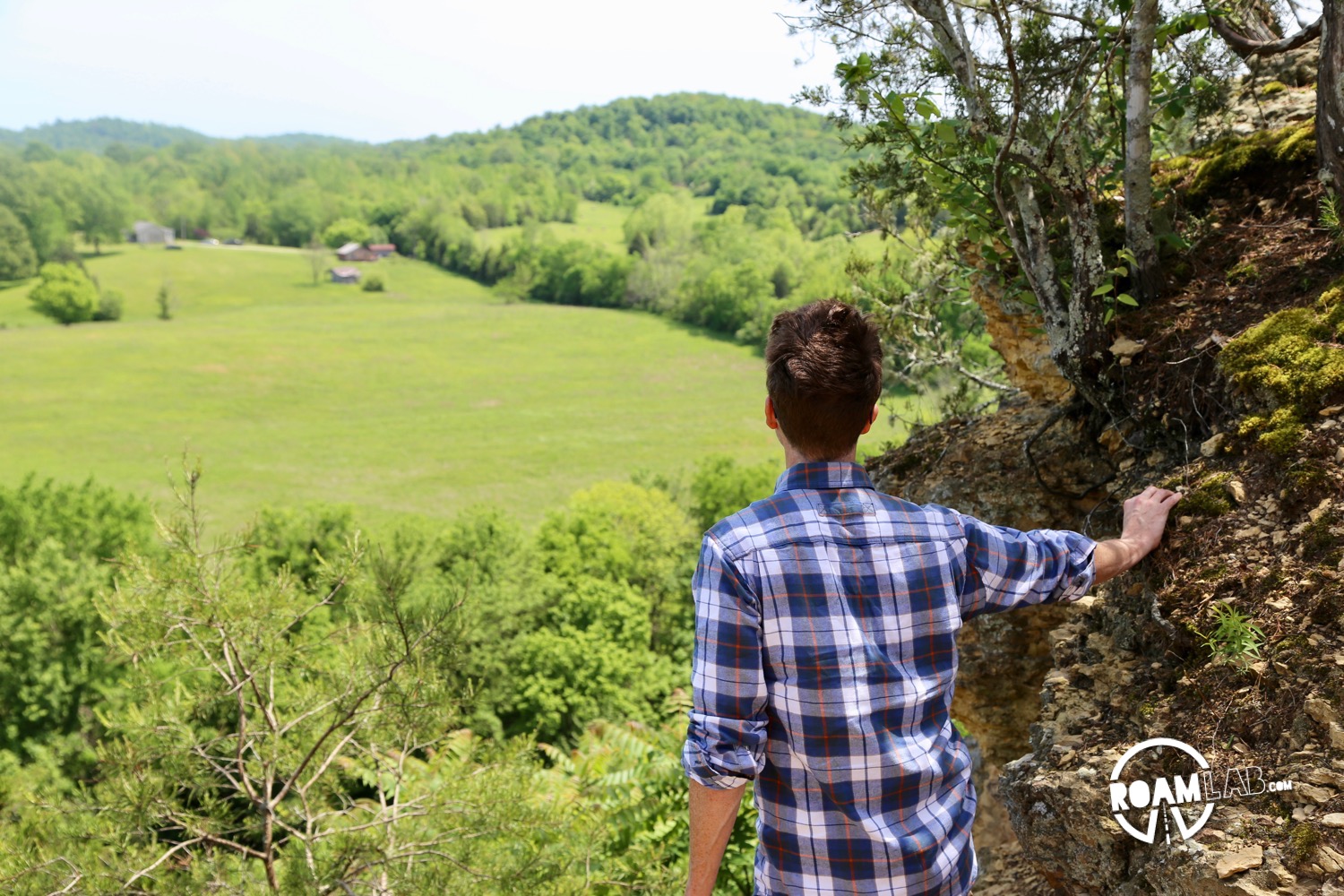 Harpeth River State Park is composed of an archipelago of public islands in a sea of private land. Hiking to the top of the Harpeth River Narrows reveals miles of farmland as far as the eye can see.
There are nine river access sites along the forty river miles that string together the Harpeth River State Park. This makes the river popular for kayakers and canoers. The park entrance is flanked by private canoe rental operations along with many launches intended for individuals who bring their own equipment. But we weren't interested in getting on the Class I river. We were interested in getting high above it.
Narrows of the Harpeth
The Narrows of the Harpeth is one of many park sites connected by the Harpeth River to create the state park. While much of the surrounding land is defined by gently rolling hills, a dramatic bluff towers above the river. Three hiking trails diverge from a shared trailhead: a short but steep bluff overlook trail, a route behind the back of the bluff to the historic Montgomery Bell tunnel, and a half-mile trek to the remains of an iron forge. Guess which route we took? You are probably right because we took two.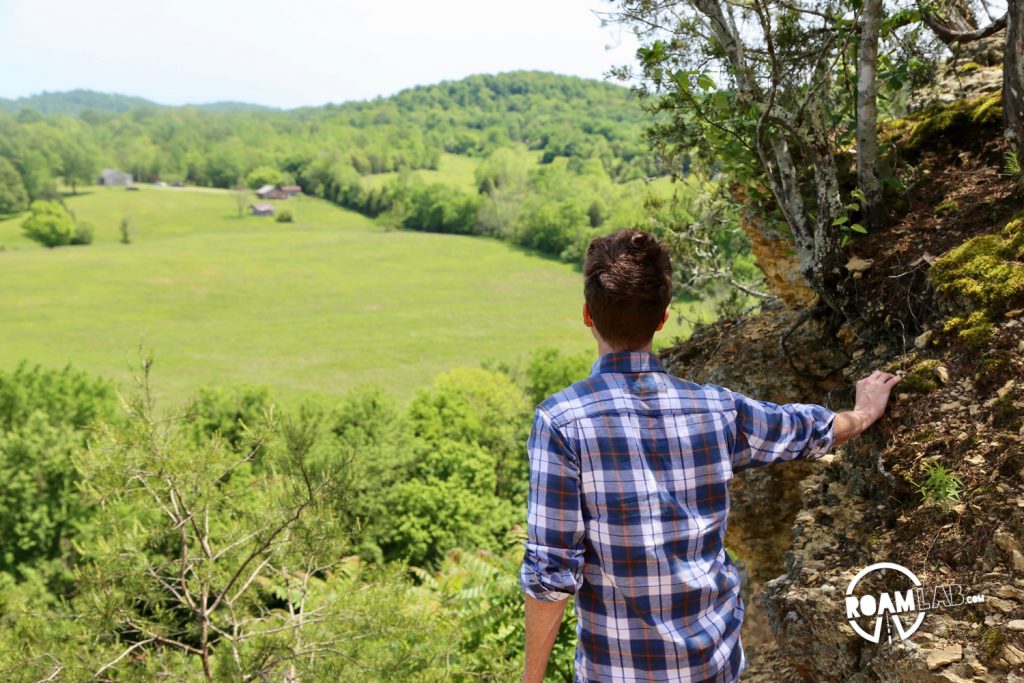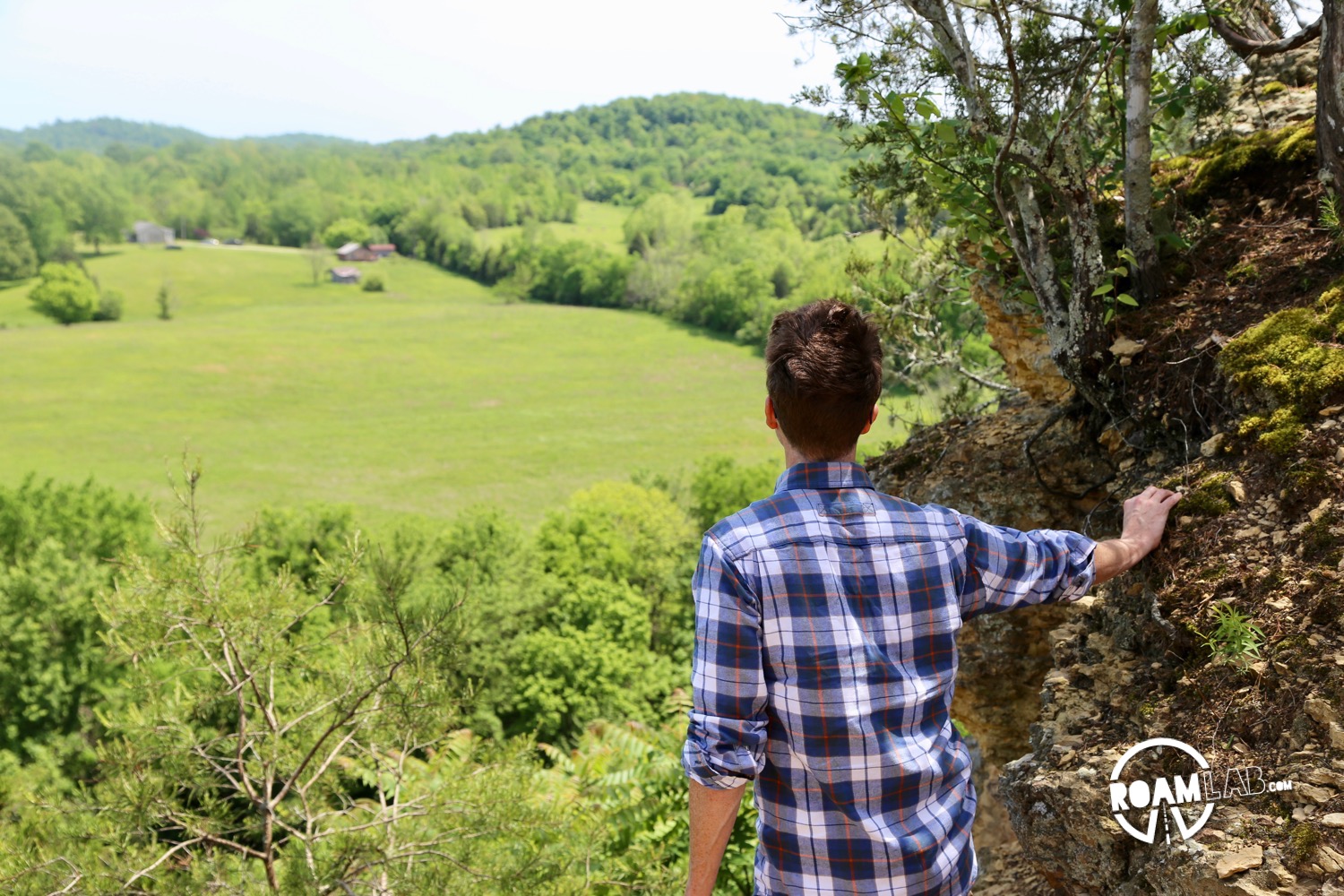 Bluff Overlook Trail
The Bluff Overlook Trail may appear daunting at first blush. As the trails diverge to each of the respective destinations, the overlook trail immediately and steeply climbs the bluff. But after some rapid elevation gain, it quickly levels out to reveal panoramic views of the river and farmland below. The trail peters out at a "no trespassing" sign, but not before it reveals a perfect photo opportunity: a solid rock outcropping with sheer cliffs and photographic angle that revealed it all.
Montgomery Bell Tunnel Trail
It is a very simple hike to the Montgomery Bell Tunnel. The fairly short, level, dirt trail makes this route accessible to most. At the end of the trail is what first appears to be a waterfall descending from a cave mouth. But then you start to notice how symmetrical the cave mouth is and realize that the rough cut stone mouth is manmade. The 100 yard long tunnel was cut through solid rock for Montgomery Bell's iron works. It is one of the oldest manmade tunnels, dating back to 1818.