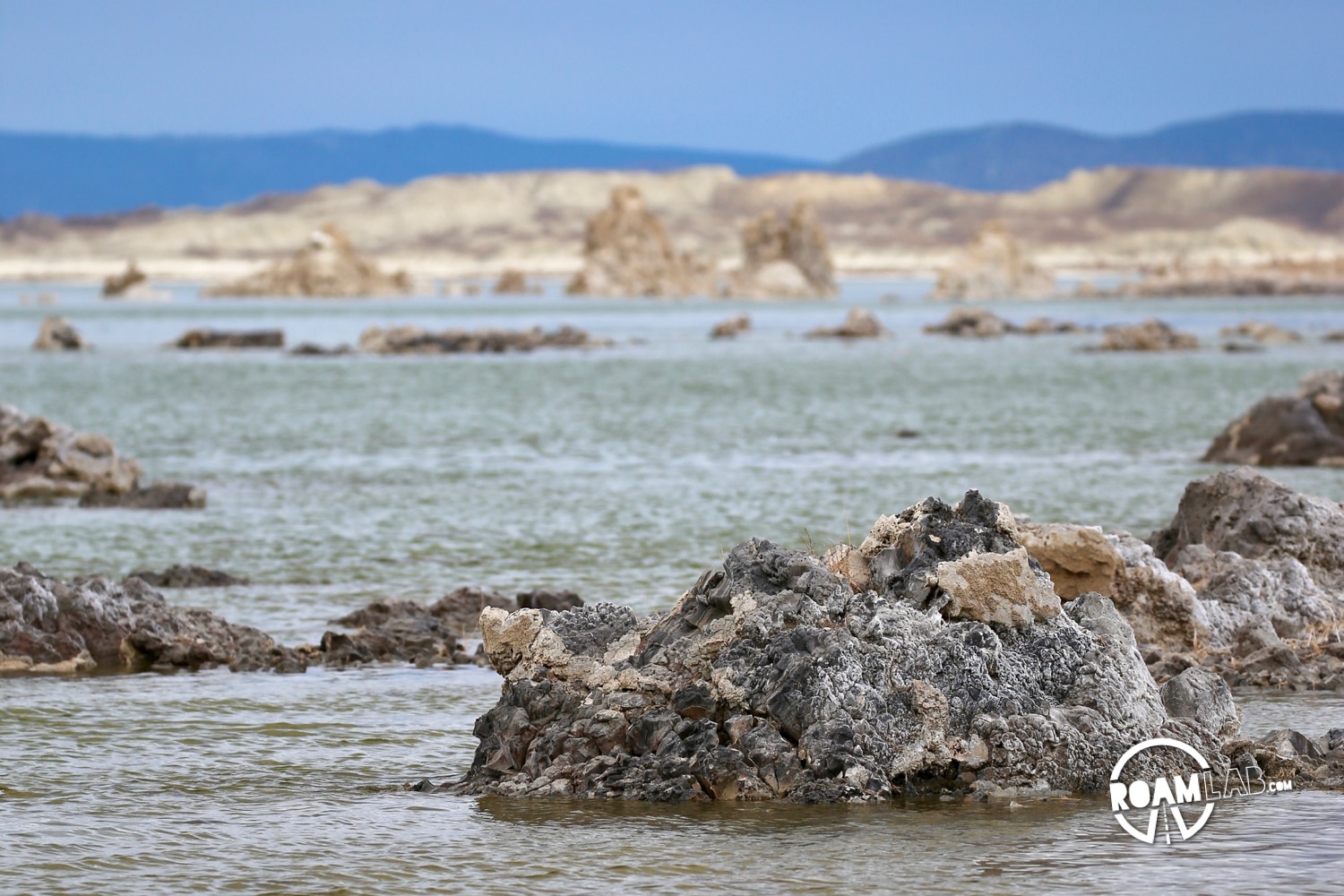 Mark Twain described Mono Lake as "lifeless, treeless, hideous desert… the loneliest place on earth" in his work Roughing It. And while adjectives like "desolate," "harsh," or "bleak" may be appropriate, "hideous" would not. Lake Mono is an expanse of lacy limestone sculpture flanked by majestic mountain ranges. This shallow saline soda lake is a thing of beauty.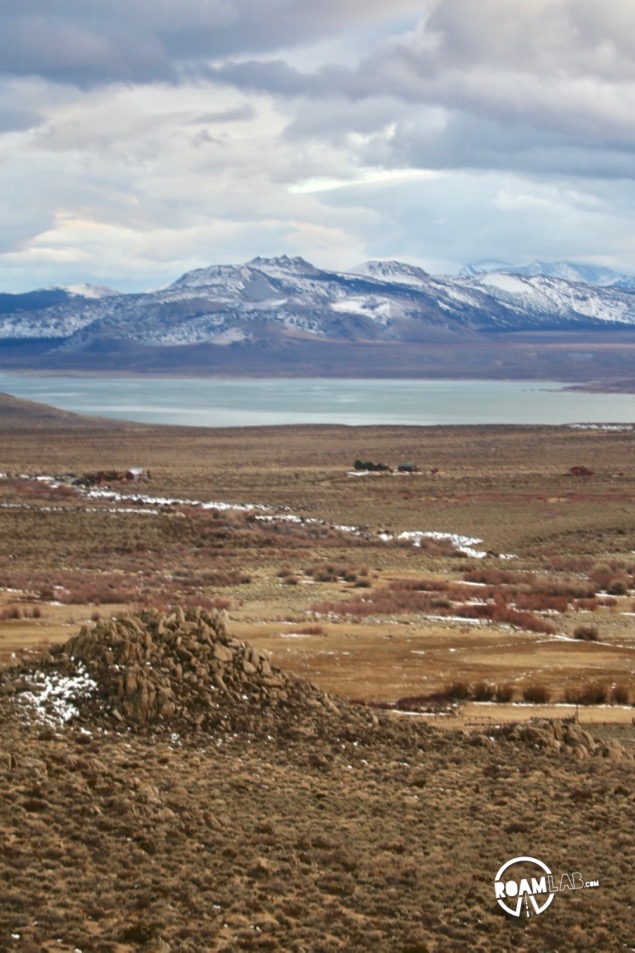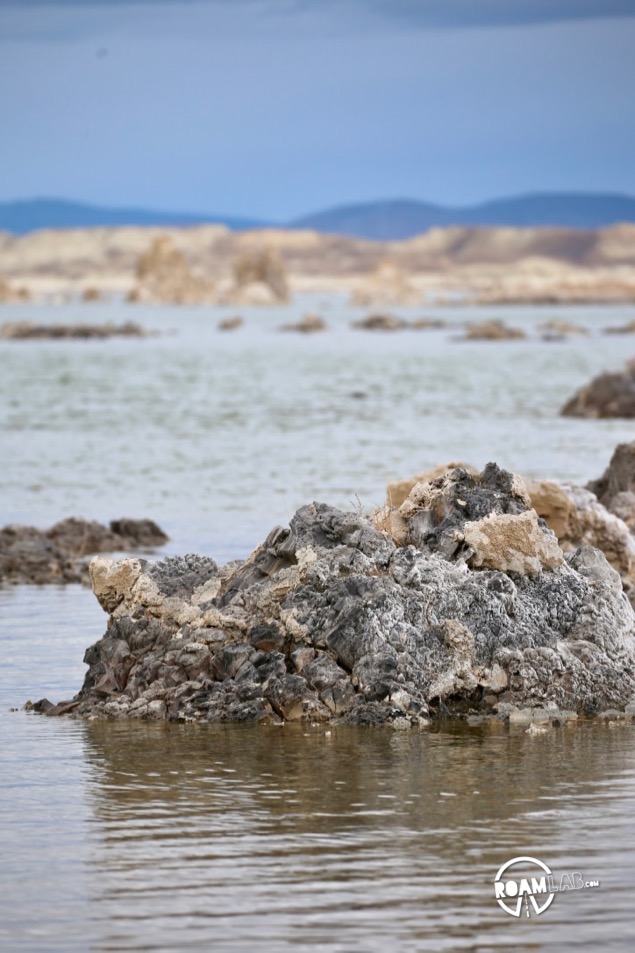 Rocky Origins
Lake Mono is located in the Eastern Sierras, and resides in the unsurprisingly named Mono County, California. The name comes from the Yokut term for tribes living along both the east and west side of the Sierra Nevada, "Monachi."
Scientists approximate that the lake was formed 760,000 years ago. Geologic samples indicate that Mono may have been part of an ancient lake that covered large portions of Nevada and Utah, which would make it one of the oldest lakes in North America.
What makes Lake Mono notable, however, is its composition. The water is very salty because there is no outlet from the lake basin. Dissolved salts from runoff settle in the lake. When water evaporates, these salts are left behind and accumulate over time making the remaining water alkaline.
This high presence of salts has lead to the lake's iconic Tufa towers. Tufa is a type of limestone rock composed in low to moderate temperatures. This rock actually formed underwater on the lake floor where vents of fresh water accumulated calcium carbonate minerals over decades and even centuries. At it's greatest depth, Lake Mono would have been 900 feet deep and such towers would be concealed under water. Today, the lake is 157 feet deep, exposing these elegant structures to visitors.
The Lake Mono Lifestyle
The high salinity of the lake is inhospitable to any fish.* Yet, it is an environment nourishing to planktonic algae, brine shrimp, and alkali flies, drawing migratory birds. Nearly 2,000,000 birds rest and eat at Mono Lake over the course of a year. The pupae of the alkali flies, which thrive in the shallow lake waters near the shore, also was a mainstay of native Kutzadika'a people and called "kutsavi."
Up until the 70s, Negit Island was a central nesting spot for California gulls. However, when lowering waters exposed a land bridge to the islands, predators were able to reach the nests and gulls have had to resort to other, less protected nesting areas.
Threats to Lake Mono
Lake Mono is very similar to the Salton Sea. Part of that may also be due to diverted water that used to feed both lakes and which now exacerbates their salty state. Freshwater creeks that used to feed Mono Lake were redirected to supply Los Angeles. It was only after a legal battle that the Mono Lake Committee was able to at least partially replenish the lakes fresh water.
In it's current state, Lake Mono is a natural marvel. But is is also a delicate ecosystem. Visitors climbing on Tufa to get that perfect selfie likely did not read the explanations of the Tufa's unique composition. They likely do not know that the limestone crumbling under their feet will not simply reemerge given time.
Visiting Lake Mono
Lake Mono is remarkably easy to visit. Whether you have ten minutes or all day, Lake Mono is a natural stop while traveling the Eastern Sierras. Highway 395 skirts the lake's western shore with access roads to the lake itself. The lake is protected as part of the Mono Lake Tufa State Natural Reserve. A small parking fee is required for cars using the lot next to the lake.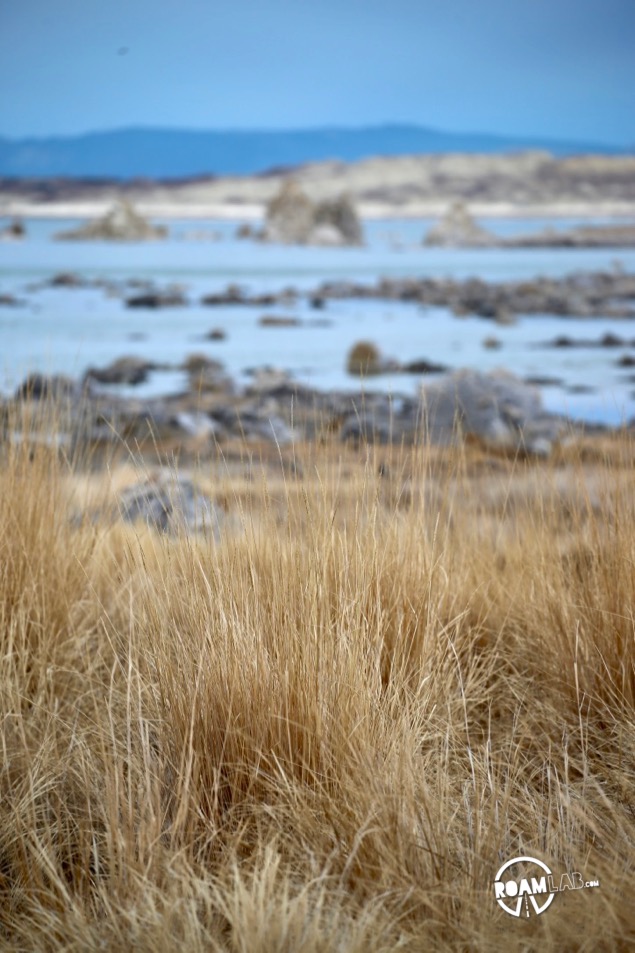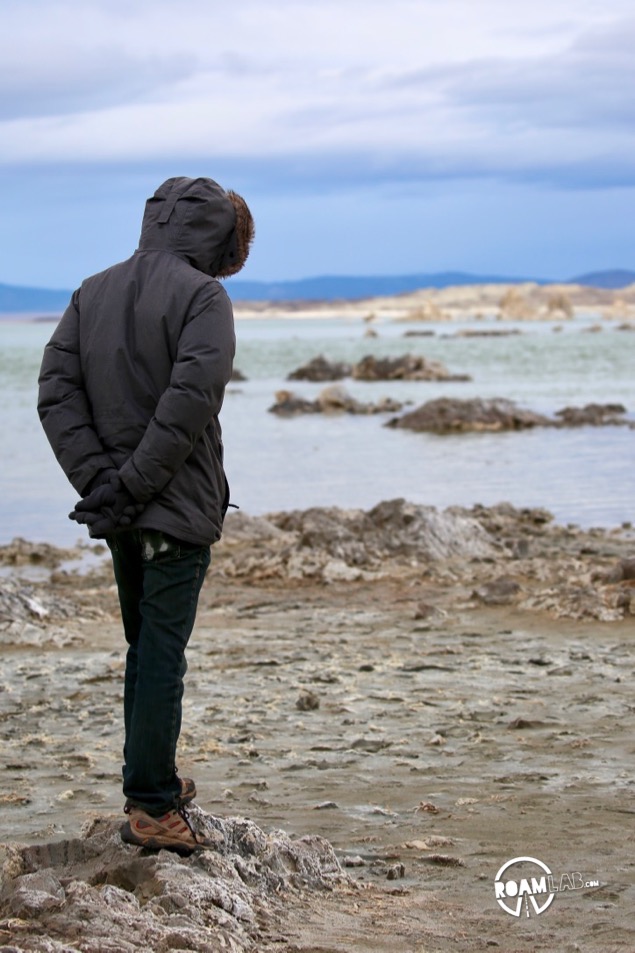 ---
*An attempt to stock the lake by the California Department of Fish and Game failed.