Rainbow Rocks
Canyonlands looks fake. How could one place have such colorful cliffs, bluffs, and spires extending out into the distance with a dramatic mountain range in the background? Canyonlands can. It is a place of extreme and rugged beauty where the biggest surprise is ``How are there so few people?``
Visiting Canyonlands
Canyonlands is only 26 miles southwest of Arches National Park but it might as well not exist to most visitors to Moab, Utah. While single-minded tourists wait in long lines to see Arches, Canyonlands is wide open with breathtaking views and no waits. It is an overlooked gem with awesome vistas and many opportunities to find a solitary nook and savor the views. Like anything in this dry desert, be sure to wear good hiking shoes and pack plenty of water and sun protection. This is also a land of cliffs, so it's worth noting that basic safety considerations are also a must. Just because there isn't a rail, doesn't mean that it's safe to walk up to the edge. Come prepared, stay safe, and enjoy.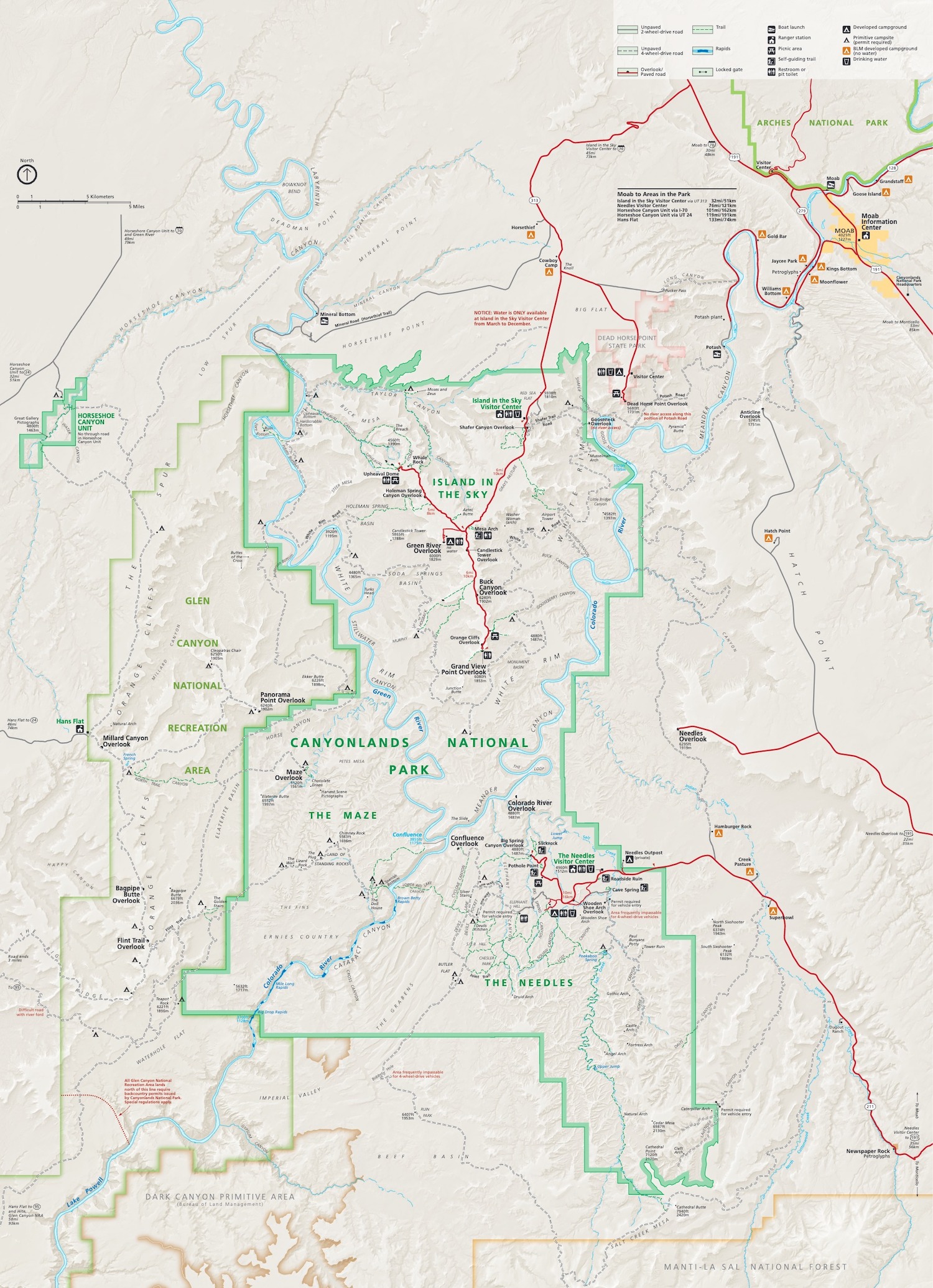 Canyonlands National Park
Map
Driving Through Canyonlands
Only a fraction of Canyonlands is accessible by pavement. The rest is hiking trails and, (of particular interest to us) offroad trials. For these routes, you need a permit from the rangers station or to book the travel through a tour company that handles such considerations. For multiday trips, you'll also need camping permits which can be a challenge when attempting the popular White Rim Road. So, plan ahead!