The Longest Known Cave In The World
Sheltered below the emrald green folliage of Kentucky is the longest cave system in the world. Mammoth's massive domed chambers, mind boggling rock formation, and subterranean river is all product of the regions limestone geology and proximity to the carving action of the Green River. There's no way to see the entire cave system in a single visit. Fortunately, there are many tours for a variety of interested and levels of accessability.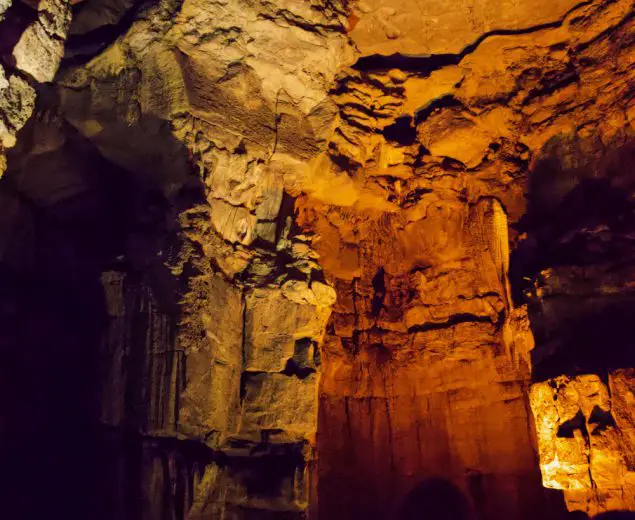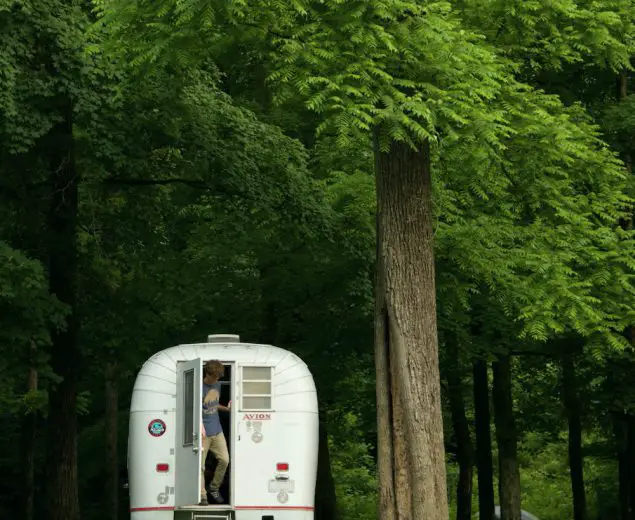 Houchin Ferry Campground
Camping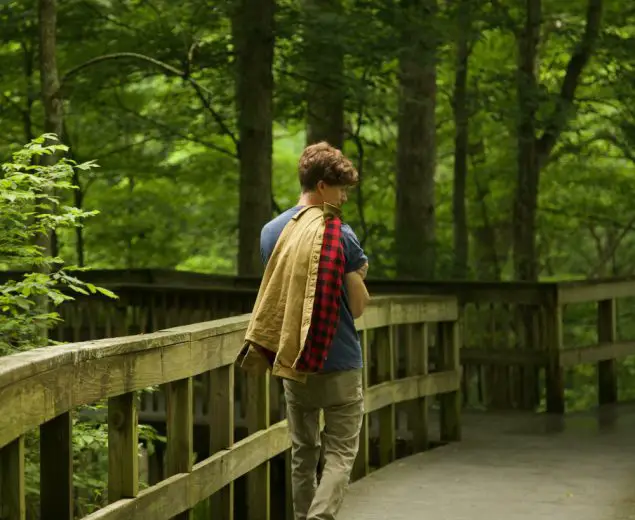 Heritage Loop Trail
Hiking
Visiting Mammoth Caves National Park
Mammoth Cave National Park warrents some planning ahead. The caves can only been experienced through a guided walking tour and these limited groups tend to book up in advance. Fortunately, there's a lot to do that doesn't require reservations such as hiking the lush landscape, kayaking the Green River, as well as exploring the many privately run caves that are located within a half-hour drive of the park.
Things To See In Mammoth Caves
Learn the history at the Visitor Center
Hike along the River Styx
Kayak down the Green River
Spend the night at the park's campgrounds
Bike the network of trails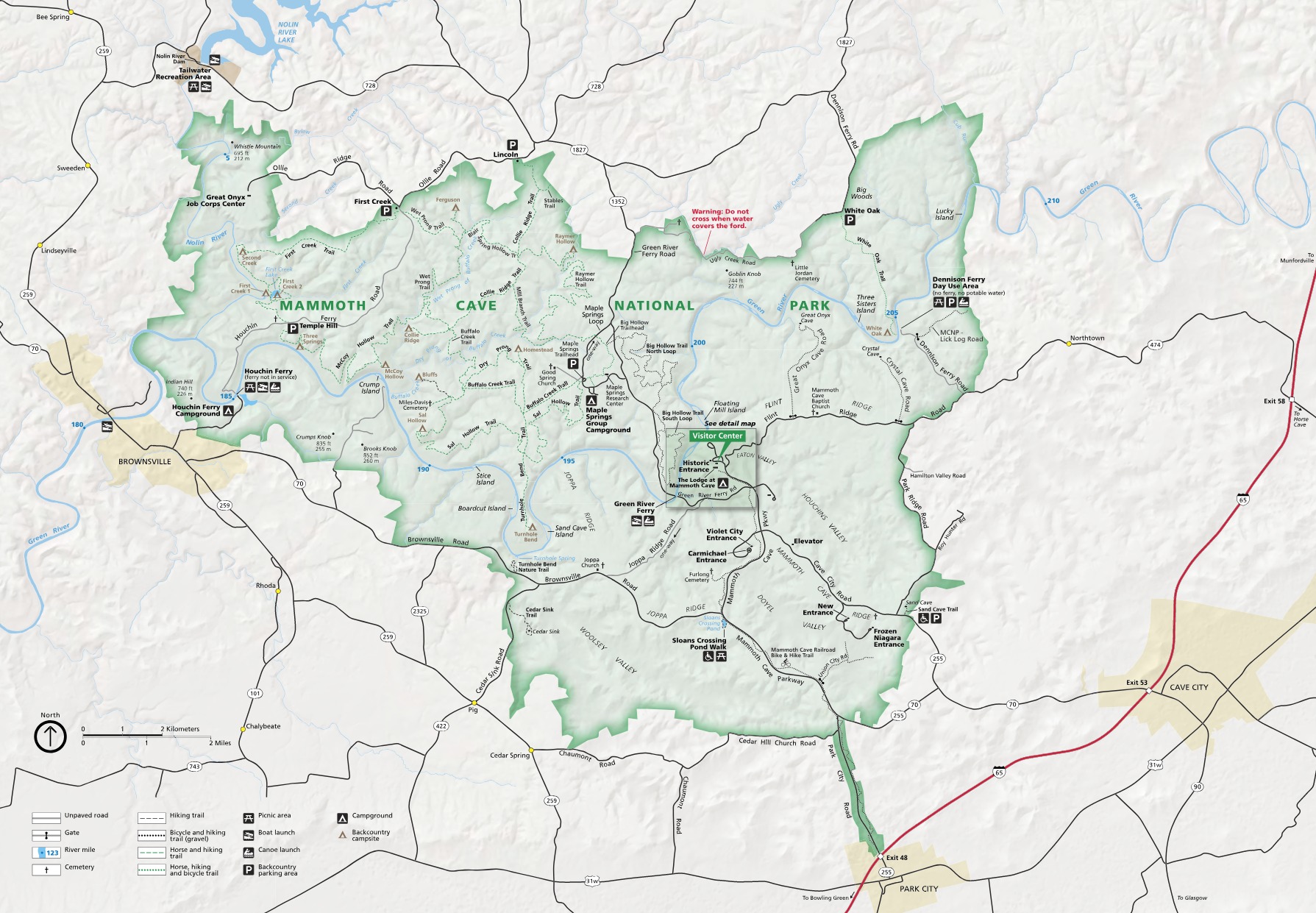 Mammoth Caves National Park map
More About Mammoth Caves National Park
See All