Geysers, Thermophiles, And Hot Springs
America's first and most famous National Park is Yellowstone National Park. Visitors flood the 3,472 square mile super volcano to view geysers, hot pots, mud volcanoes, hot springs, and other geothermal activity unlike anything in the world. While Old Faithful may be the tried and true geysers of choice, that shouldn't downplay its more sporadic but equally awesome siblings around the park. While the treacherous ground is a major reason to stay on the park's broad walk trails, that doesn't stop hearty bison, elk, wolves, bears and other native species from flourishing within the park.
Visiting Yellowstone National Park
As America's first National Park and one of the best-known parks, Yellowstone attracts massive crowds from around the world. Be prepared for tour busses, packed parking lots, and backups throughout the park during high season. With that in mind, we heartily encourage you to explore popular landmarks like Old Faithful and the Prismatic Pond early in the day or late in the evening. This way, you can minimize the crowds and then spend midday on a remote hike or exploring less popular corners of the park.
Things To See In Yellowstone
Count down to the eruption of Old Faithful
Hike the Fairy Falls Trail
Watch bison grazing in the Hayden Valley
Gape at the surreal structures of Mammoth Springs
Capture a picture of Yellowstone Falls
Hike the Mud Volcano Trail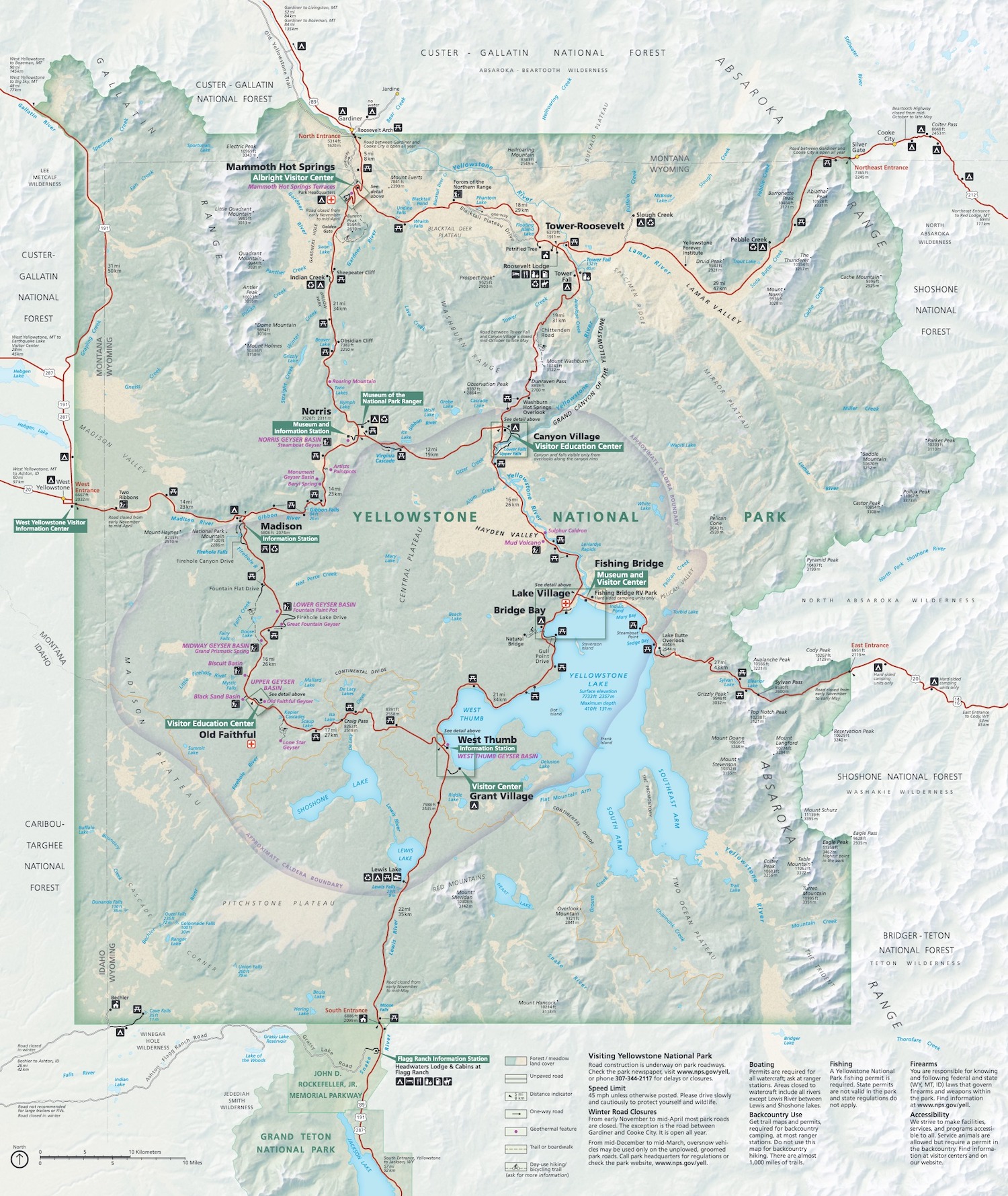 Yellowstone National Park map