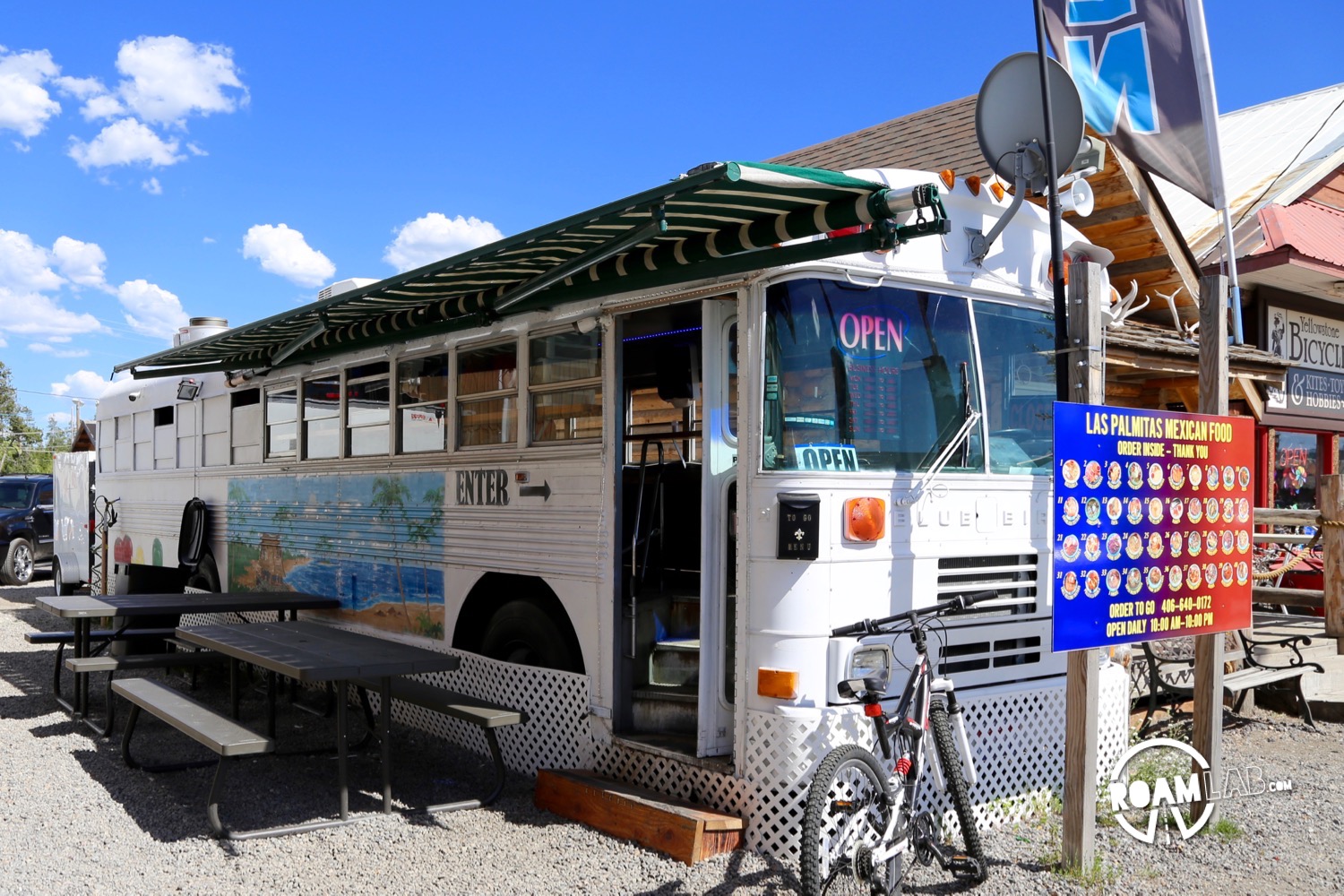 We like converted vehicles.  We like traditional Mexican food.  We love Las Palmitas.  
After a relatively dismal experience in Yellowstone, our outlooks needed cheering and it was lunchtime.  So, rather than even attempting to get to Mammoth Hot Springs, we headed west to get out of Yellowstone National Park and into the tourist trap that is West Yellowstone.  Yet, along with the jumbo-sized McDonalds, massive visitor's center, and ads for wolf and grizzly zoos, West Yellowstone has Las Palmitas.
Taco trucks eat your hearts out.  This is a taco bus. Well, taco and pretty much any other expected Mexican dish you can hope for.  The carnitas were succulent.  The refried beans were the kind of indulgence one should require when consuming that much fat. And the enchiladas weren't too hot, cheesy, or any of those deviations that meander into the realms of tex mex, etc.  It was excellent food that we ate in a bus.
Las Palmitas, if you can join our convoy any time.