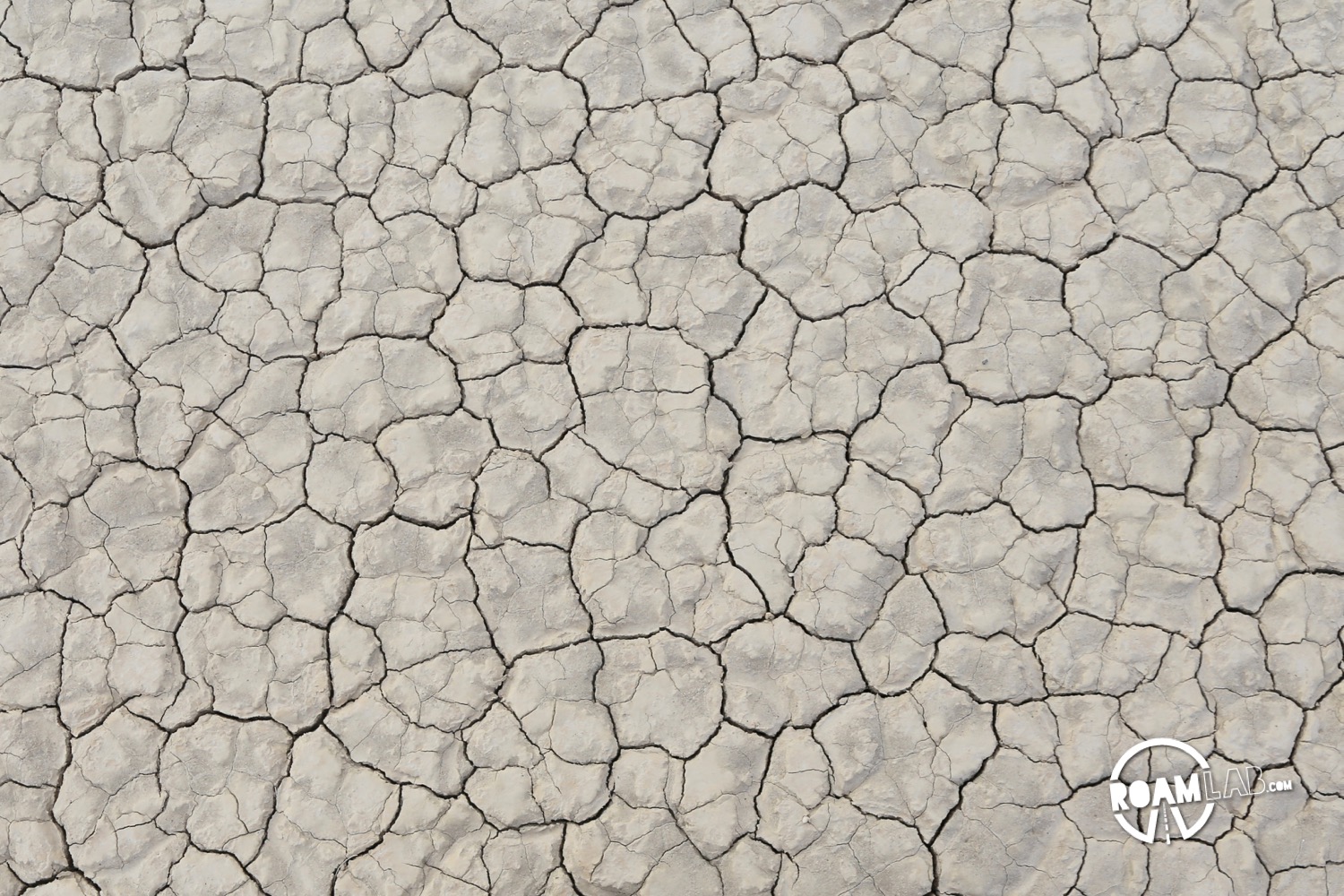 Overlanding Racetrack Valley Road
Death Valley National Park
You all know about The Racetrack. You've seen it in pictures: the cracked earth scraped by trails of surreally moving stones. The majority of the distance to the racetrack is paved road. But the majority of the time spent getting to the racetrack is the slow going of the unpacked, high clearance, 4-wheel drive.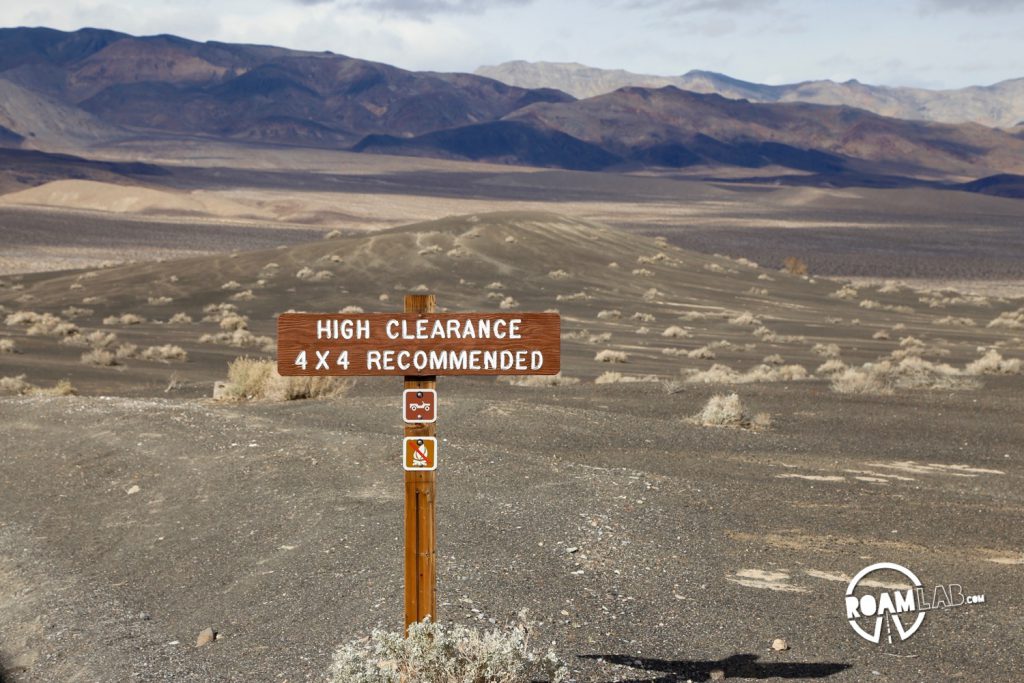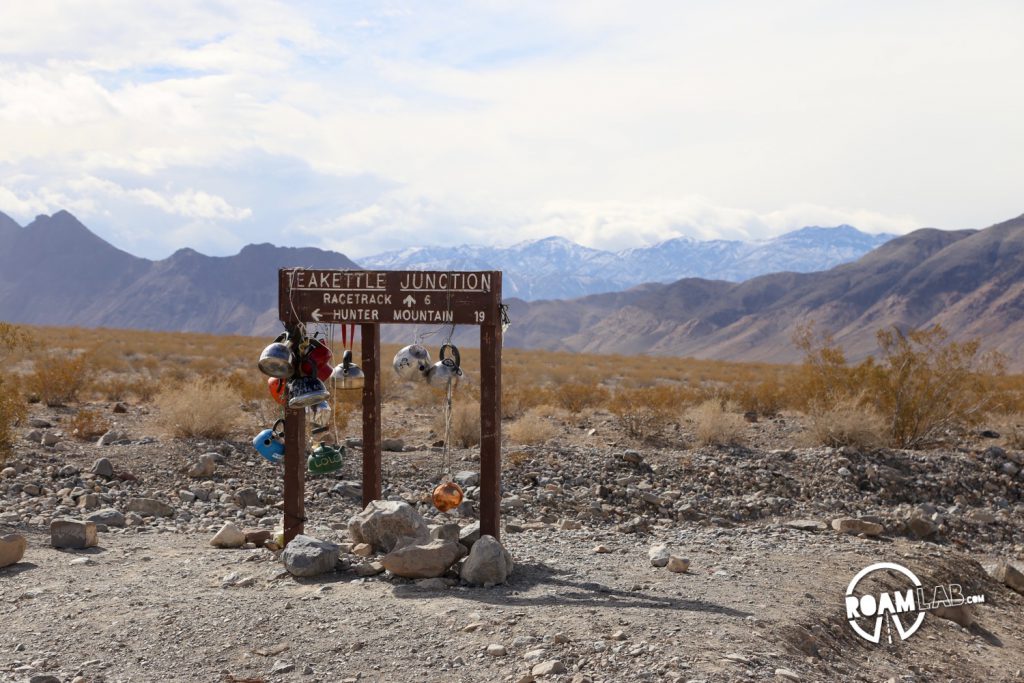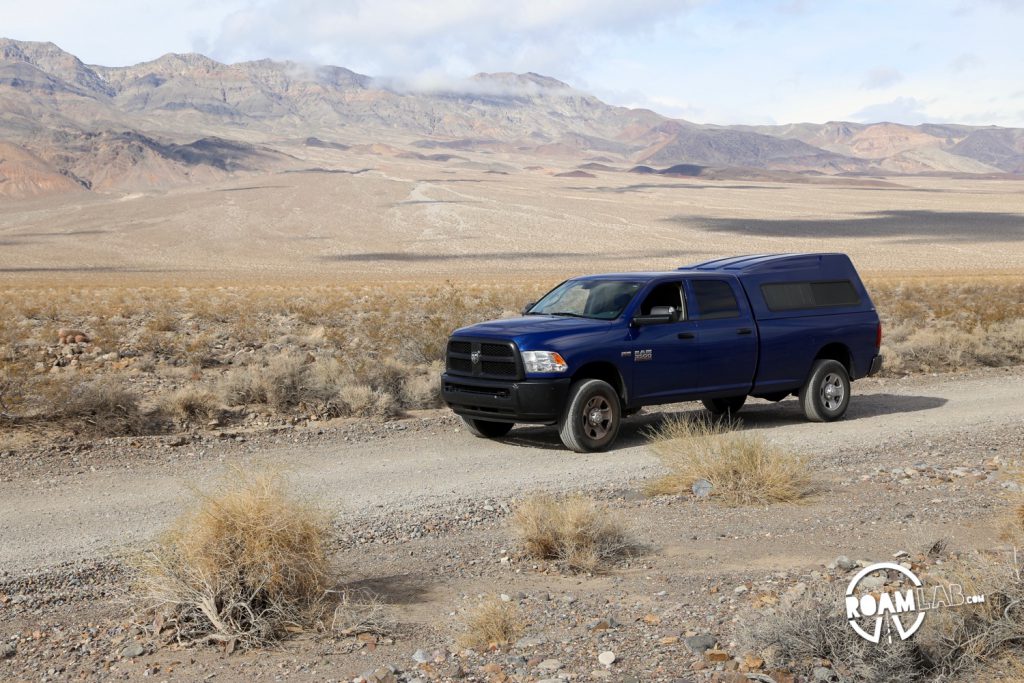 Ubehebe Crater
Just before the pavement gave way, we came to the Ubehebe Crater. This 2,000 year old remand from a now inactive volcano includes an awesome prism of colored rock deposits along its walls. A 2 mile hike circles the rim of the 600 foot wide crater and skirts by smaller companion craters. From the trails beginning, the hike seems rather mild. But, like yesterday's sand dunes, the steeper the slope we climbed, the more difficult it was to gain a purchase. The small gravel slid beneath our feet. But the view from the far side of the crater was awe inspiring.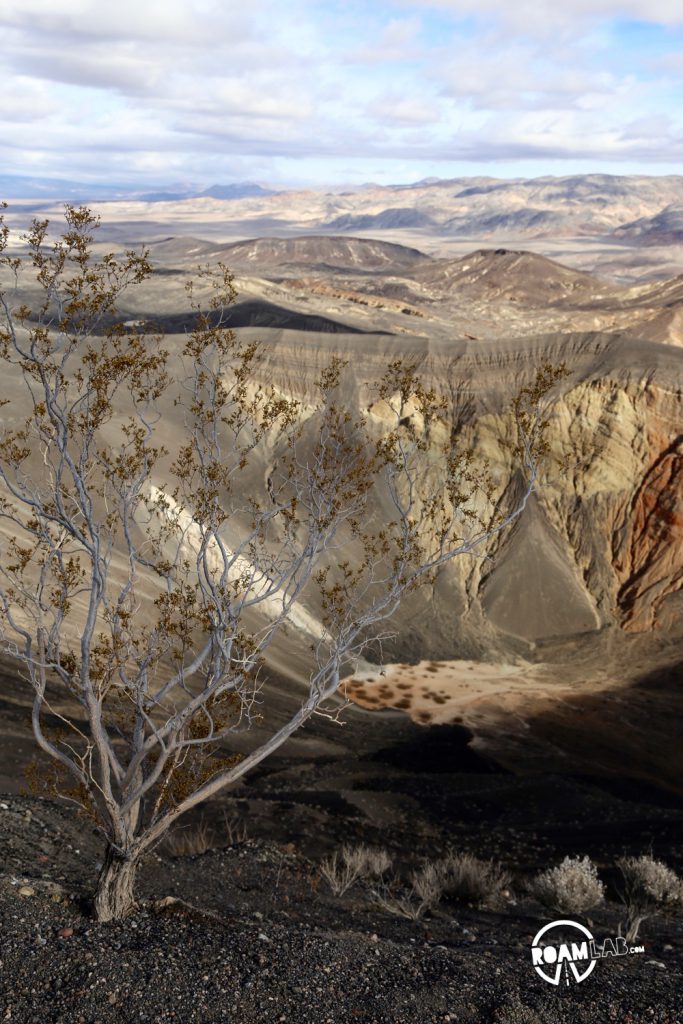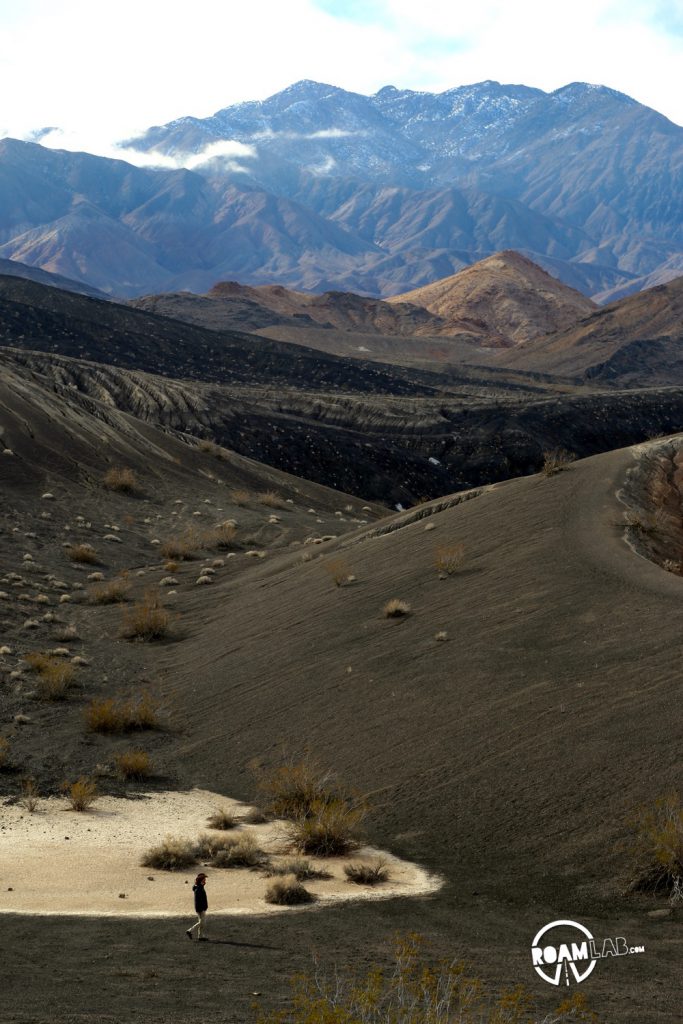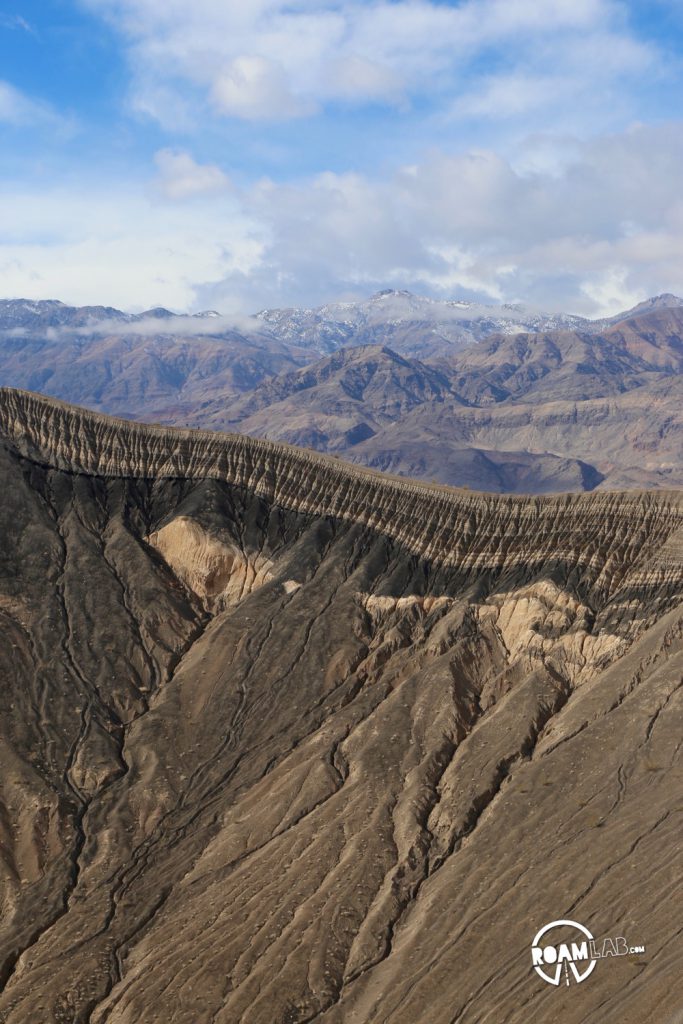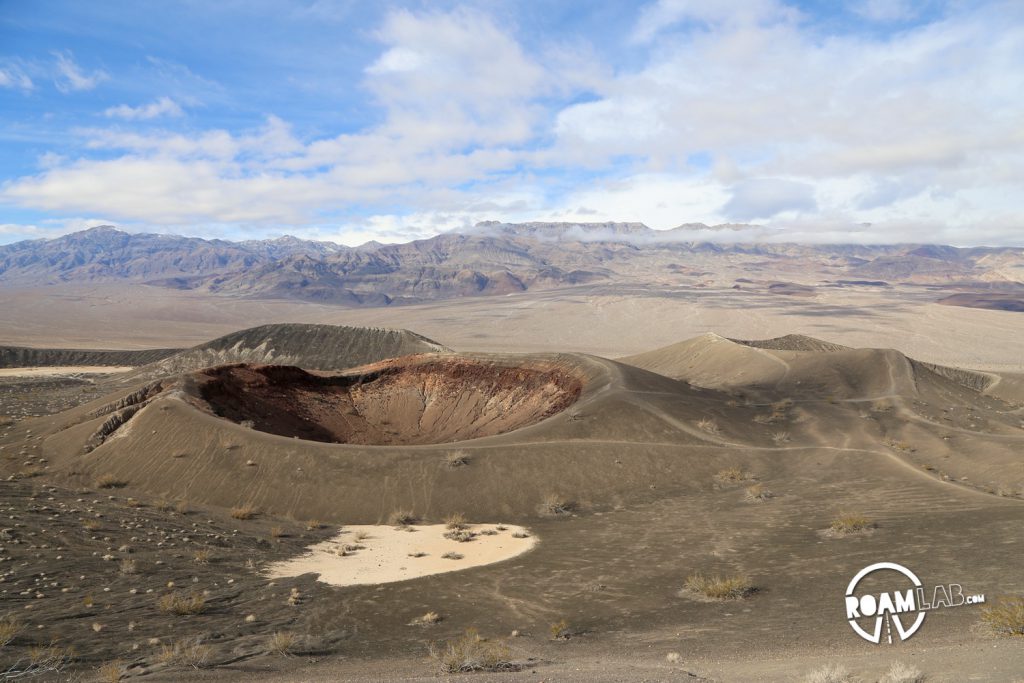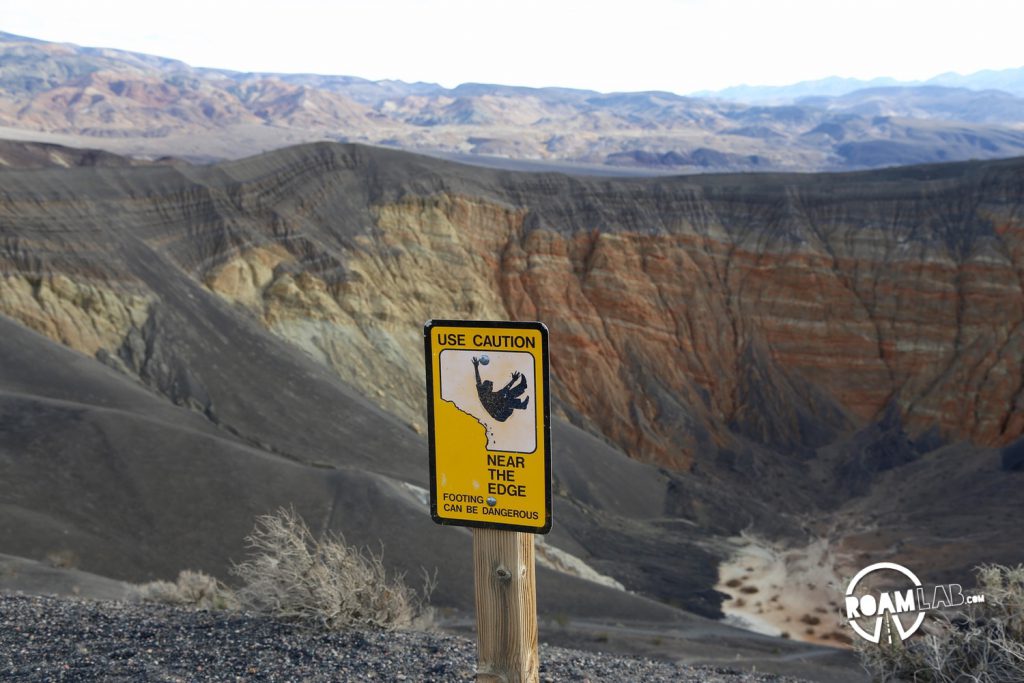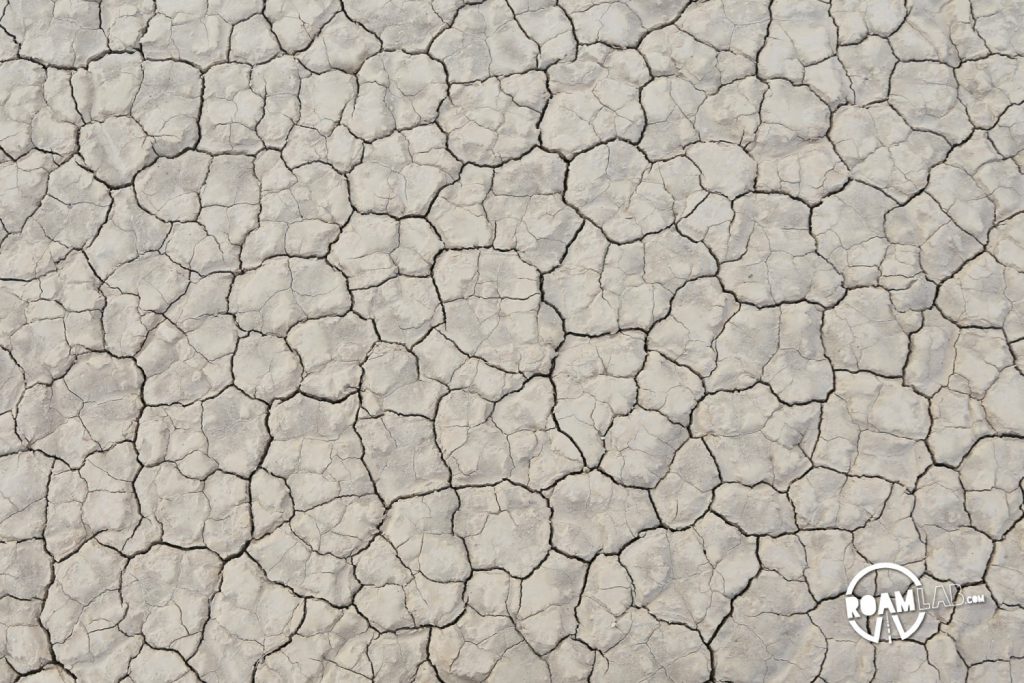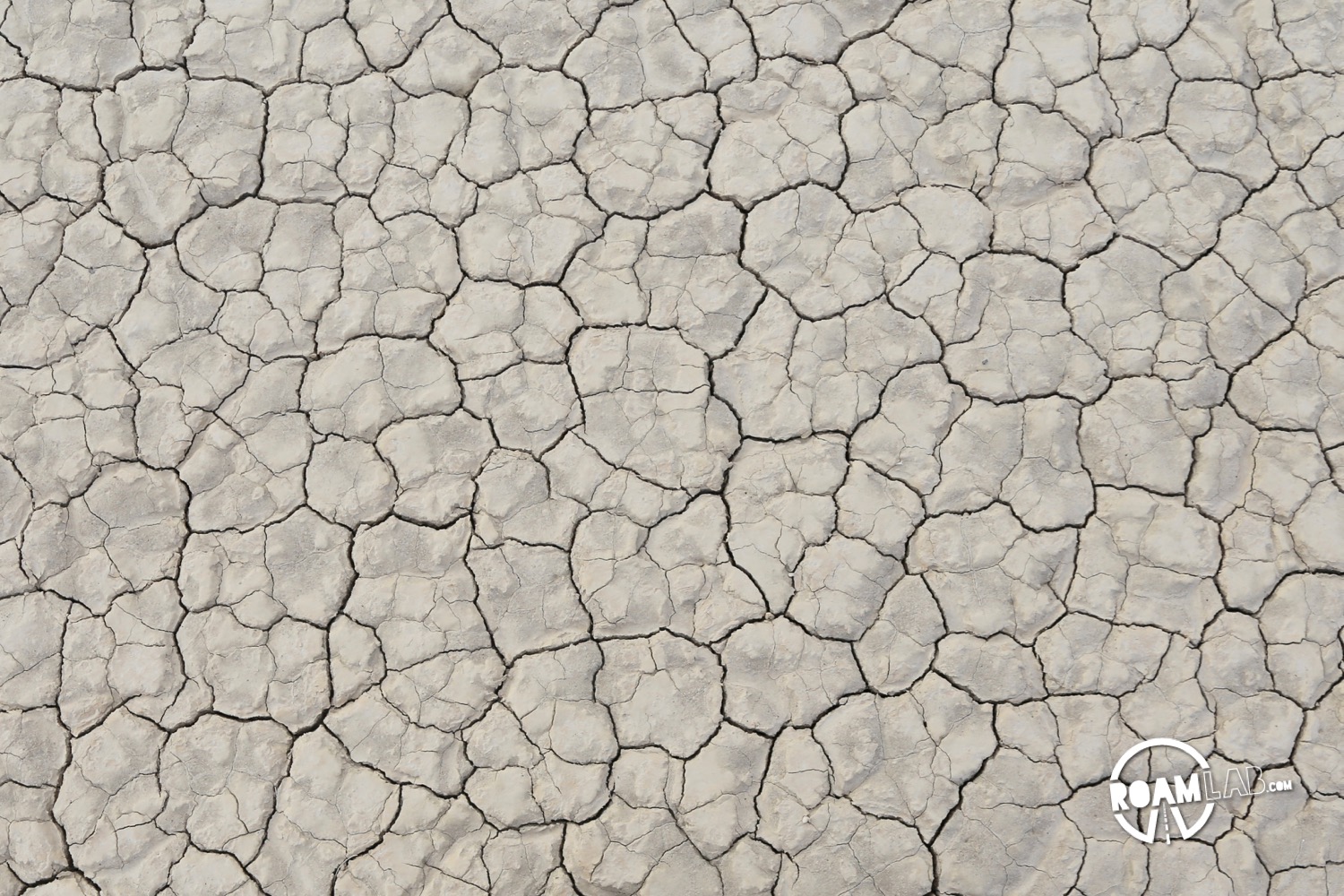 The Racetrack
The unlaced road to the iconic Death Valley racetrack may only be 27 miles long but that translates into three hours of bouncing along washboard gravel roads bordered by cactus and Joshua trees. At about the five mile mark, my shoulder muscles began to protest the rough treatment and ailment that compounded throughout the rest of the drive despite combating it with ibuprofen and half hearted, one handed massaging. I grew weary of the monotony of the washboard. Now I understand why one ranger described the route as "tedious." It is a once in a lifetime trip both for the amazing view and the route that leaves you swearing "never again."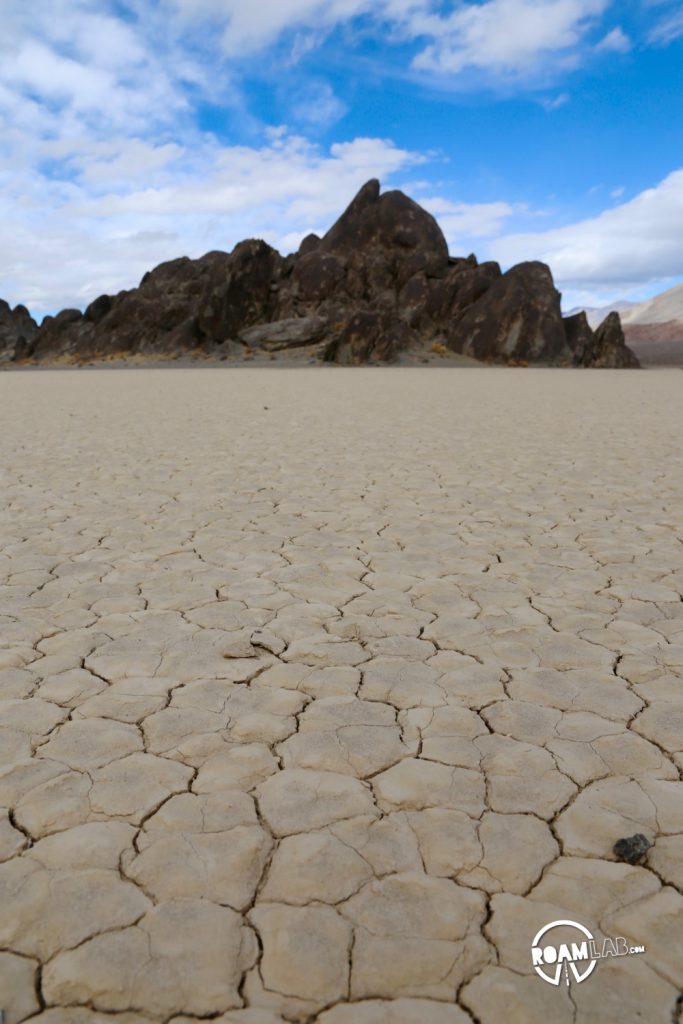 Sailing Stones
After exploring the Grand Stand rock outcropping in the middle of the north part of Racetrack Playa, we traveled to the southern end where the mysterious sailing stones are found. The stones are relatively easy to find: just look for an oddly strait groove in the otherwise flat, cracked playa floor. At one end of the groove will be a large rock.
It seems impossible that such rocks could create these grooves themselves. But, in a way, they do. When the playa is wet in just the right way and the wind is roaring along, the stones can be pushed along the low resistance surface of the playa by the wind itself. There are videos taken by researchers of the rocks progressing along the playa. But it is a very rare and amazing occurrence.