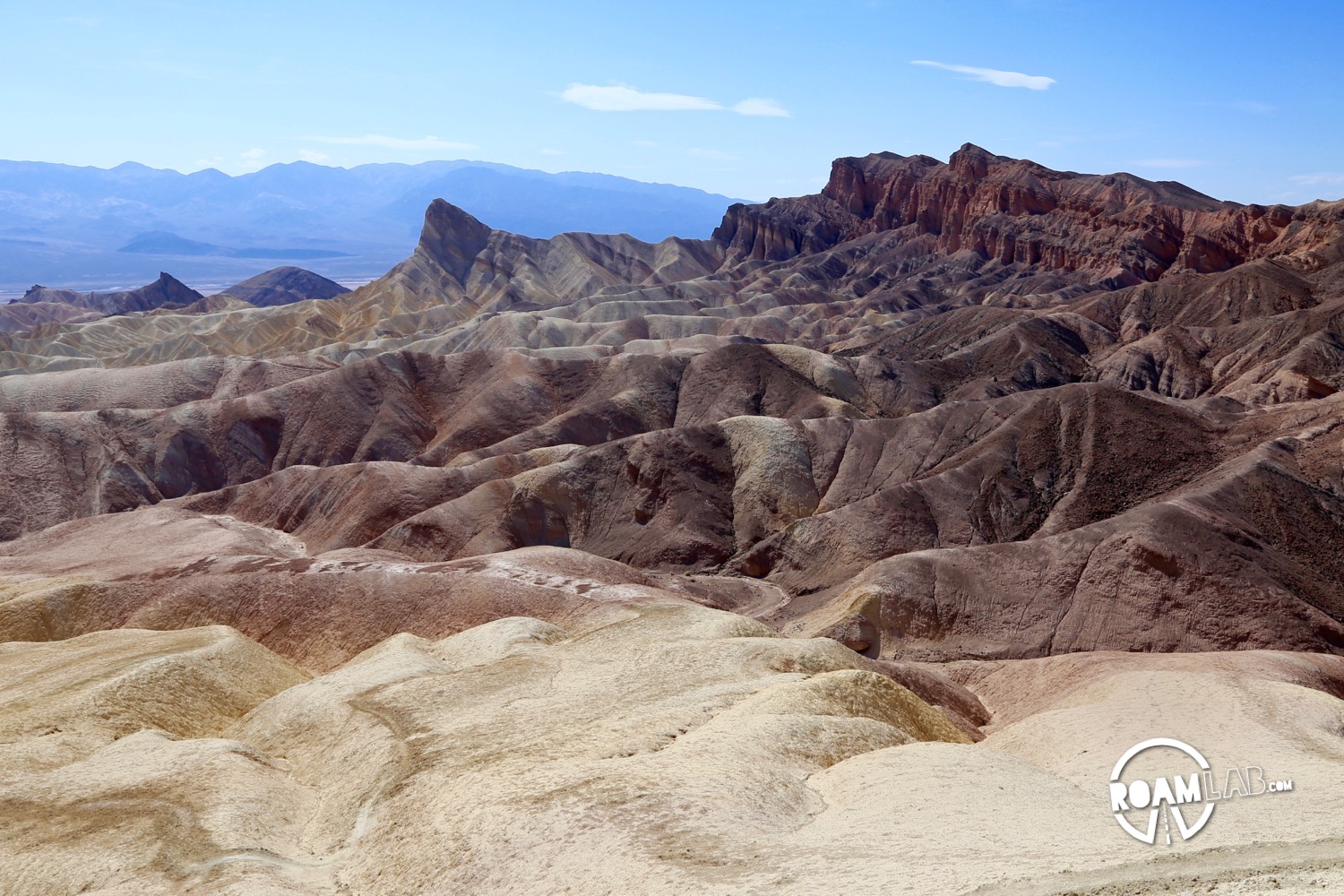 Summer in Badwater
Death Valley National Park
I can tell you that we experienced 120°F, but I don't think a numeric measurement could convey what such heat does to a human body. Each step away from a cool air conditioned car winnows away energy, drive, optimism, and curiosity. The cool car becomes a recharging station, where one regains the will and ability to strive.  The car is where a cool head can set priorities: how far I can safely travel and what pictures will I take. And when one comes to a point where cool air is no longer forthcoming, how willingly one will just give up.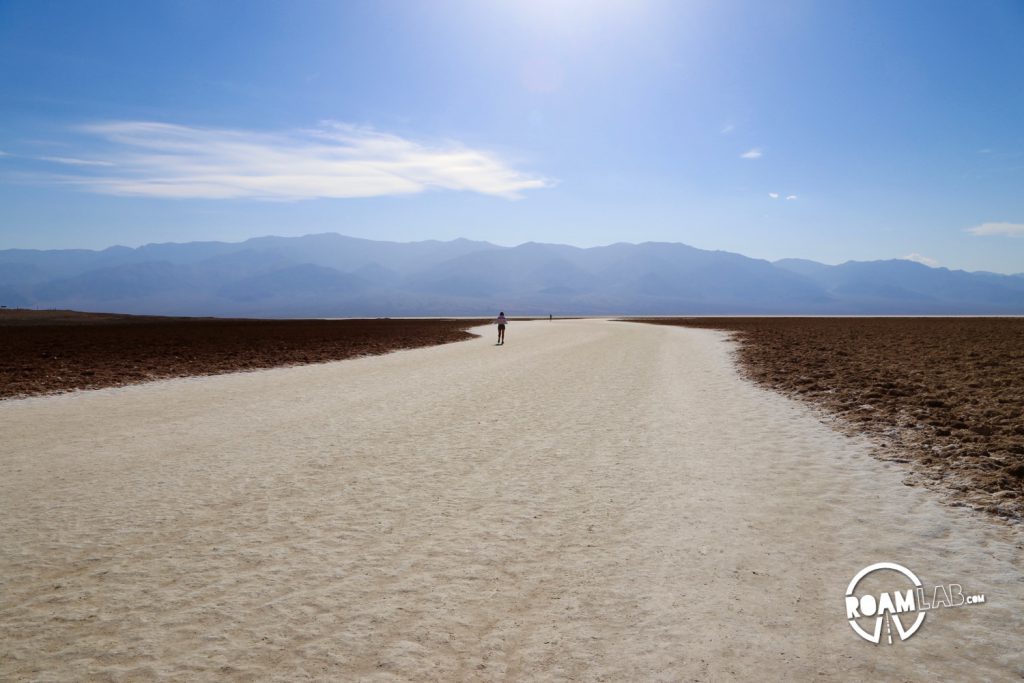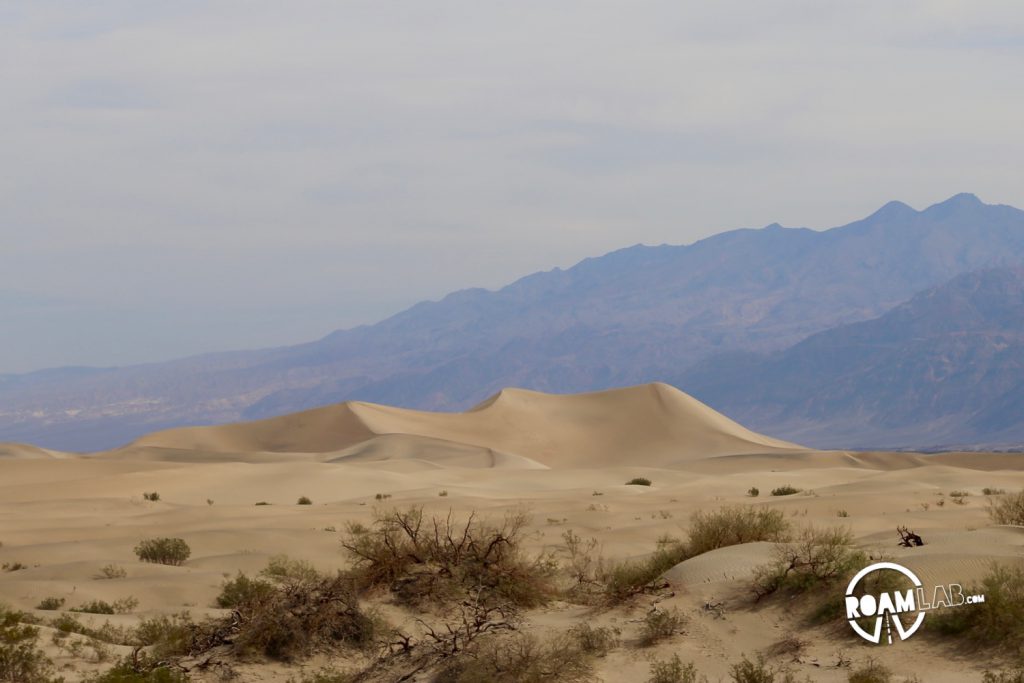 We knew it would be hot in Death Valley National Park. Initially, I thought I would write this post from a glib stand point of: We have a death wish, a Death Valley wish. But I don't have it in me.  It's all sun and sweat and sluggishness.
We did do a lot: we visited amazing rock formations and vistas.  We hit the lowest point in the US: the dry lakebed of Badwater.  Did you know they do an ultramarathon from Badwater to the the Mount Whitney Trailhead?  It's 135 miles and makes my head hurt just to consider it.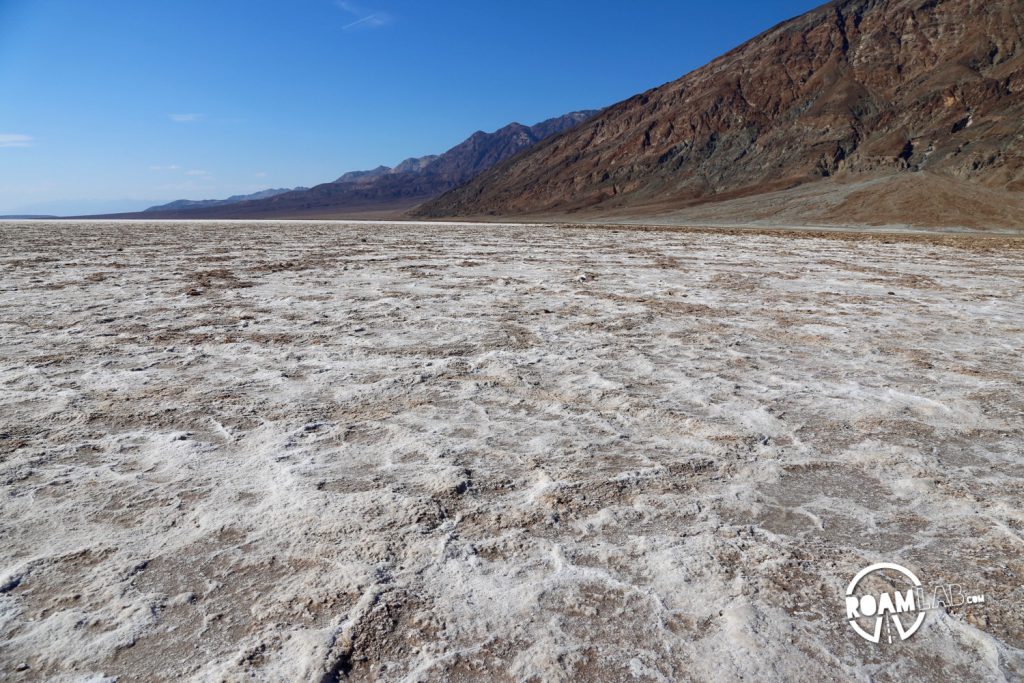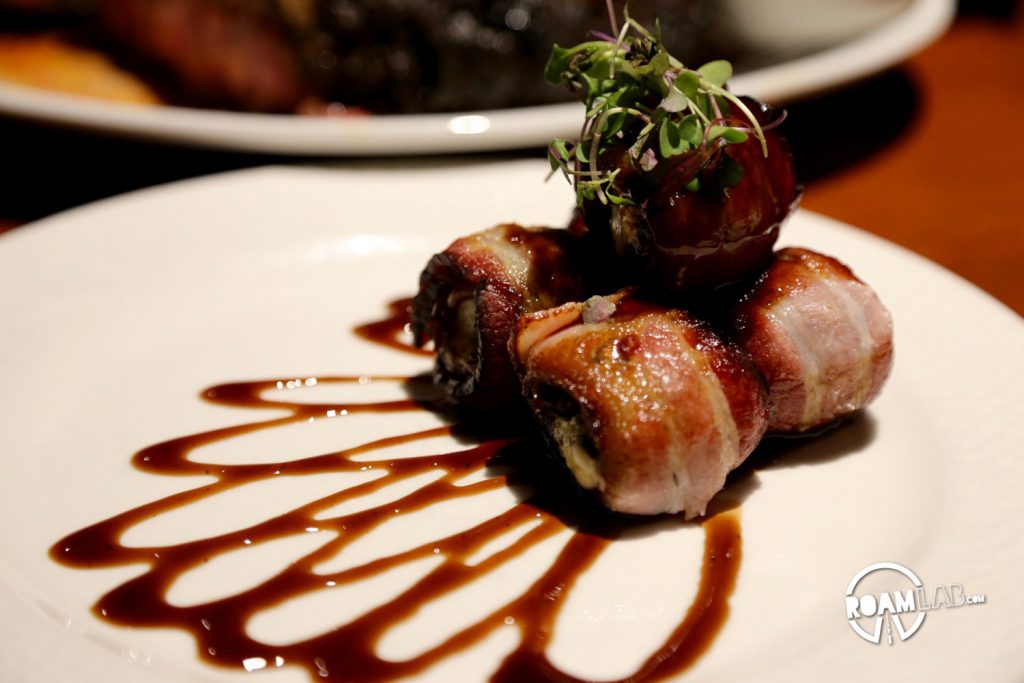 Fortunately, after all the wear and tear of extreme temperature variations between the valley and our car interior, we were happy to wrap up the day with a surprisingly excellent dinner.  National Park food vendors can be a bit of a crap shoot but the service and cuisine of The Wrangler Steakhouse in Furnace Creek was above and beyond what we had expected.
The air conditioning in the room last night was only marginally effective. We melted into the beds at the conclusion of our journeys. The only thing that roused us was the possibility of cooling off in the pool. Even at 9PM, the heat outside was oppressive, but the pool was a welcome reprieve. For my fearless (but very sensitive to cold) driver, this was the first time that getting in and out of an outdoor pool wasn't a chilling ordeal. We had energy for a brief, wet interlude but that evaporated with the water as the 110°F air wicked away the remnant moisture of the pool. We had planned to do a night shoot.  We had planned to relax on the balcony.  We had planned a lot of things but simply fell asleep once we returned to the hotel room.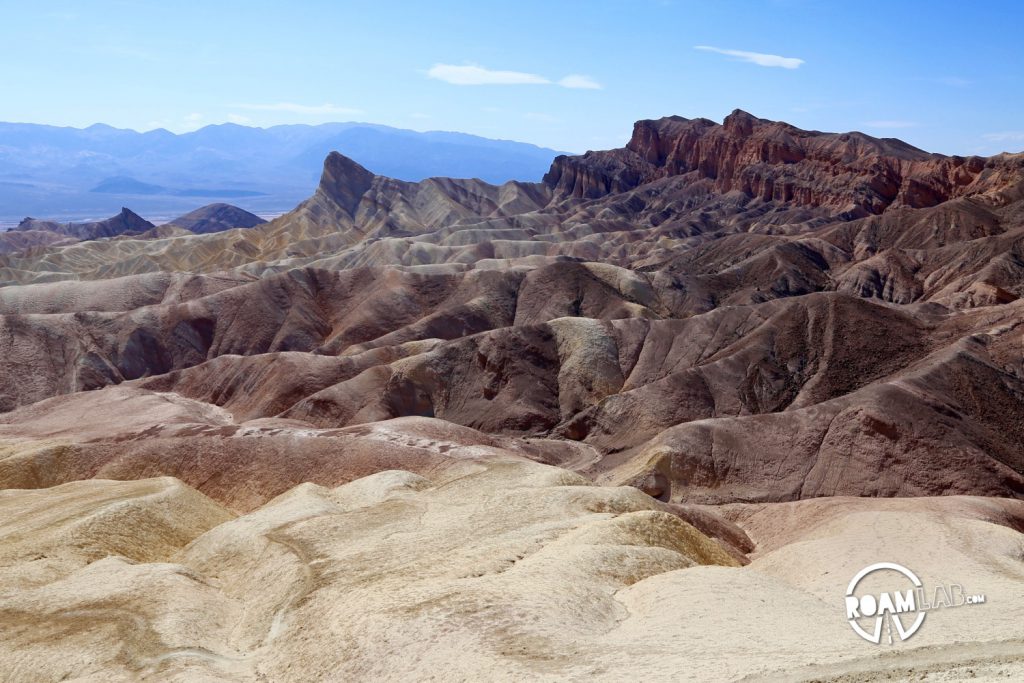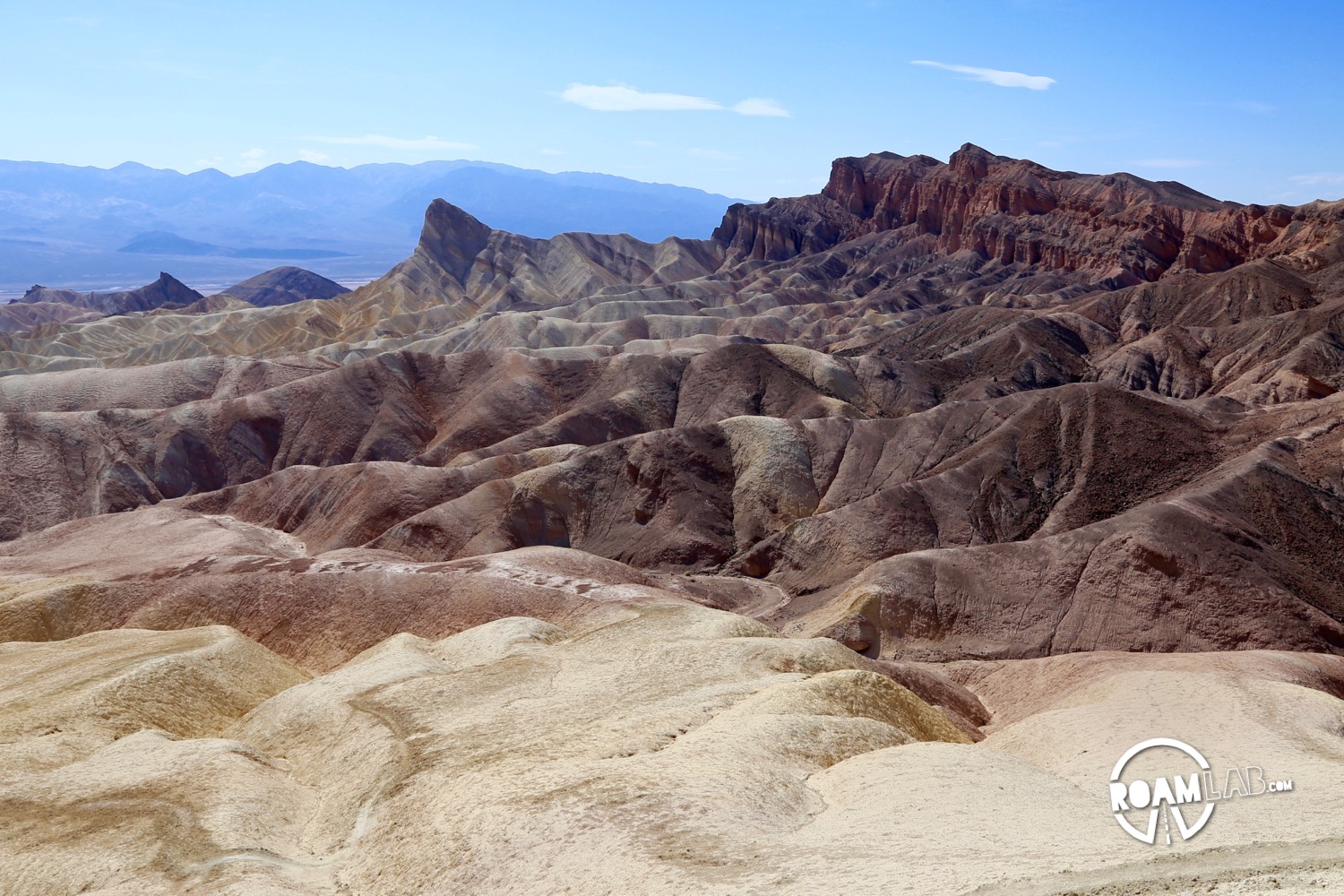 After running full tilt all night, I can finally describe this room as "cool" and admit to be reticent to step foot back into the 8AM heat of 100°F but it's only going to get hotter from here.