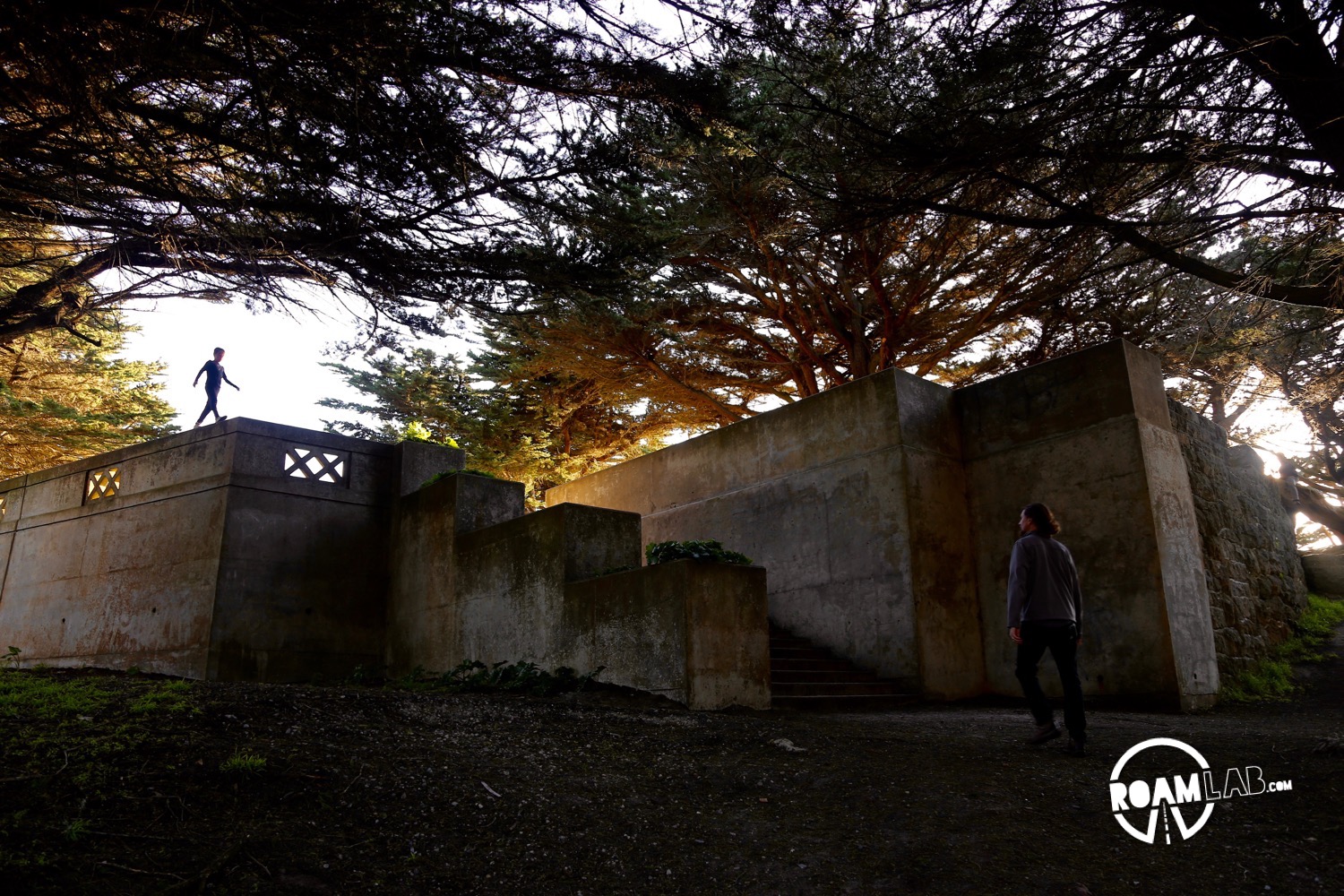 Sutro Heights And Baths
Sutro is a name that permeates San Francisco. Roads and civic works were named in commemoration of this mining engineer turned Mayor. But of all of these commemorative locations, there is a set that was our favorite place to take visitors when we lived in San Francisco and continues to be one of my go-to stops whenever I'm in town: Sutro Heights And Sutro Baths.
Sutro Baths
One magnificent but failed undertaking by Sutro was the Sutro Baths. At its height, it was a luxurious spa for recreation and healing with six massive salt water pools. A devastating fire ruined the baths and the expensive structures were abandoned. Today, the ocean still fills the remaining pools. The thick stone walls that still stand are wide enough to walk along and there is even a tunnel that had been used for a train but now ends in a cliff.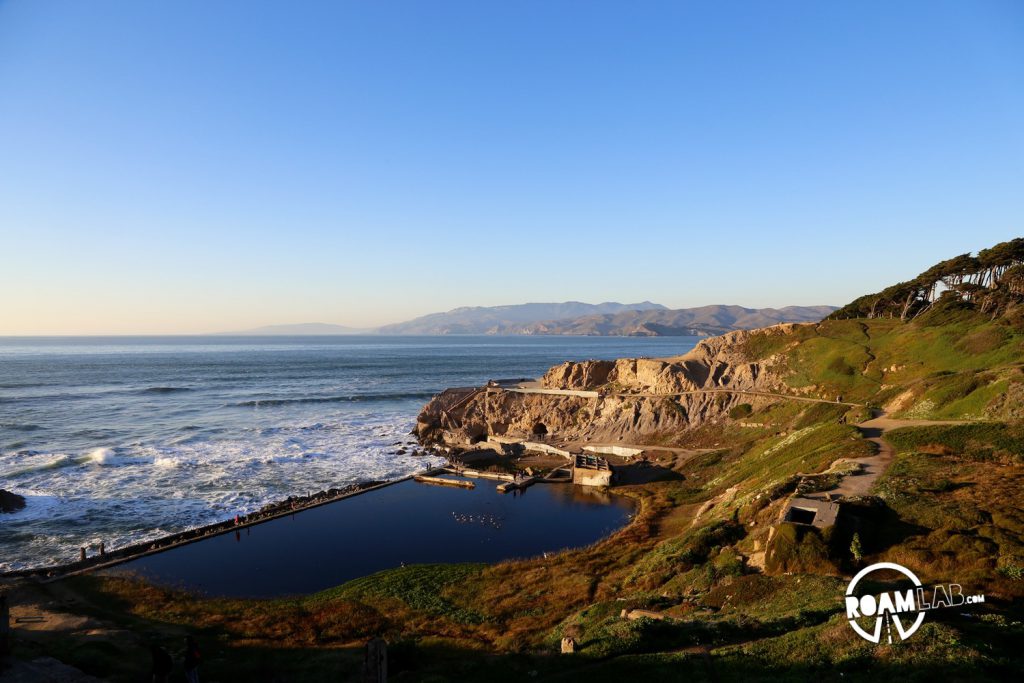 Sutro Heights
Perched above the baths was Adolph Sutro's own home, Sutro Heights. Sutro made his fortune in the Comstock Lode and various real estate investments across San Francisco. At the time it was built, Sutro's extravagantly gaudy tastes were a source of ridicule. Today, little of the original structure remains. The foundations make a patio for park goers to enjoy and the natural vista from this height over the shore line is a true treasure.
Today, the baths and heights are both ruins and public parks. While we visited Sutro Baths regularly, the heights was a location that I never seemed to quite make it to. Each time, I would get so wrapped up in running around the Bath's ruins that I never made it up to the top where Sutro watched all the action. So, today is the day! We poke around old gardens and eroded classical sculptures. We clamber over the leveled foundation of the former mansion and gaze along the length of the Pacific Coast. Oh, did Sutro have a view.