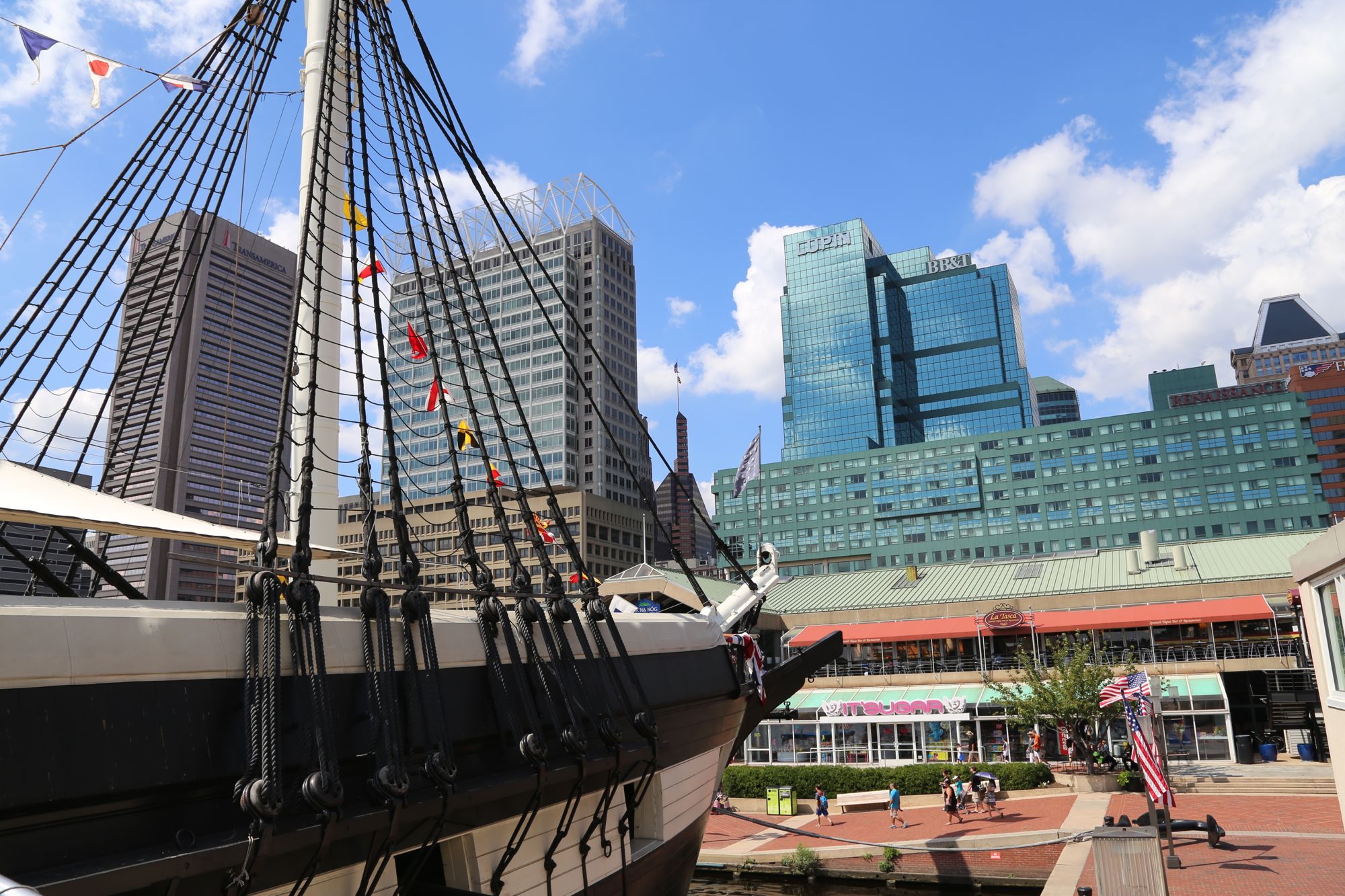 Baltimore did not get it's due. After a relatively sleepless night, I had exhausted my energy but had acquired a migraine. It was a beautiful day along the bay but our tour of a WWII submarine left me ill from the stale air. A better experience was found on the Constellation, the last military ship powered by sails owned by the US, which patrolled the Mediterranean during the Civil War to prevent the confederates from gaining resources in Europe. It was a beautiful ship and included an entertaining audio tour.
Next, we took the water taxi to Fell's Point, for a late lunch and to walk about the shops. It was generally a lovely little area. Yet, sleep-deprived as I was, I spent my time thinking "I really should come back here some other time when I'm better."
Yes, Baltimore did not get it's due.