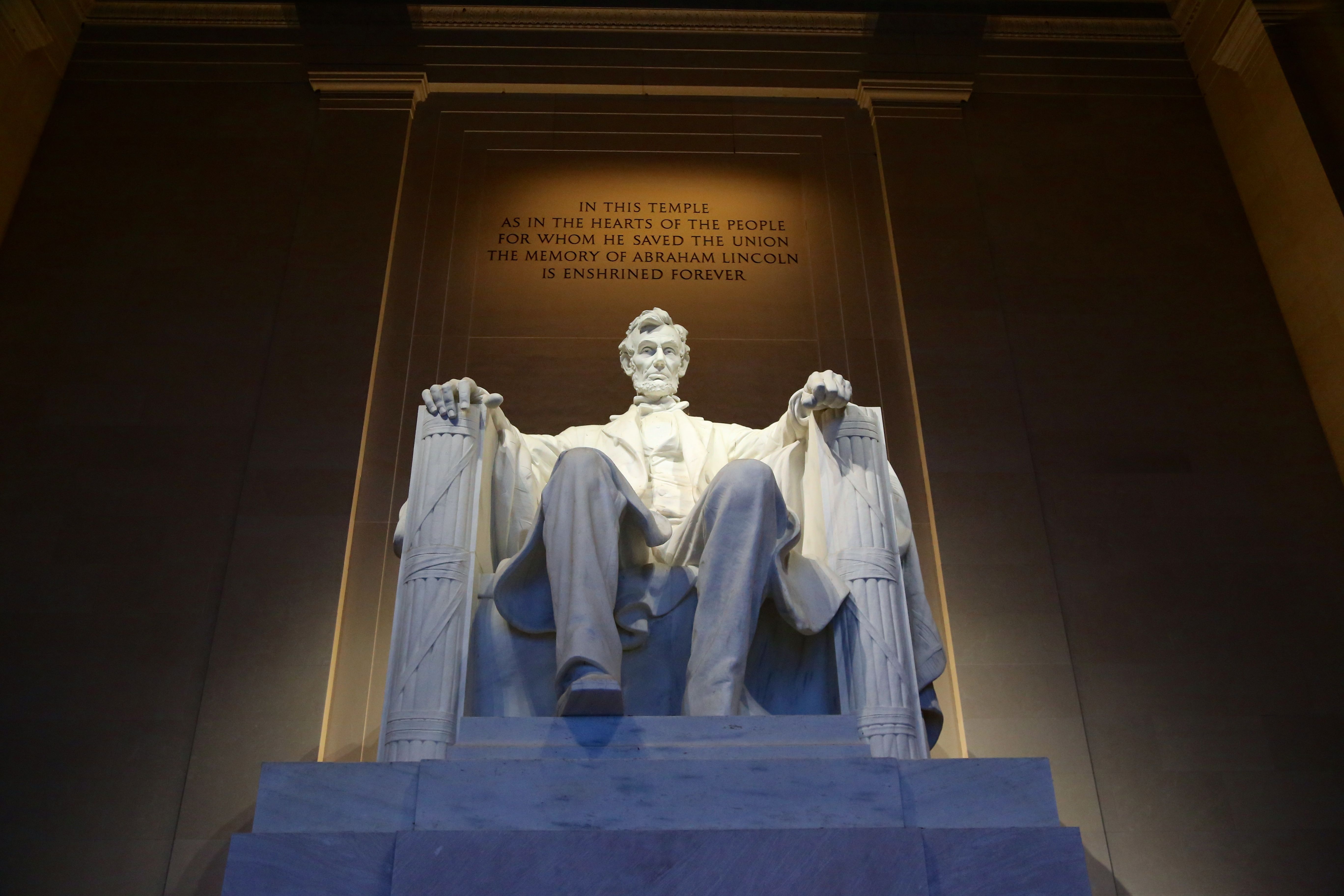 Washington DC
DC was delightful. While we did stop by the requisite Lincoln, Jefferson, and Vietnam memorials, we spent most of our time in two places: the American History Museum, and the Natural History Museum. We saw diamonds, Kermit the Frog, and Dorothy's slippers. The greatest surprise was when we stumbled onto a small display in the shipping section of the American History Museum which included a small speck of gold under a magnifying glass. Yet this little speck is attributed as the first nugget discovered by John Marshal at Sutter's Mill, sparking the California Gold Rush.
Along with these highly entertaining diversions, we visited the National Archives where we not only saw the Declaration of Independence and the Constitution, but we also got researcher badges and learned more about the handling of old homestead and claim documents.
Department of the Interior
We spent a relatively short period of time at the Department of the Interior. We visited to see their museum, however, only a small amount of the floor space was being used for display due to recent renovations. Yet, all was not lost! While inspecting a poster from the cult film "Attack of the Killer Tomatoes" I spotted a tour group which we cleverly* attached ourselves to and got a tour of the numerous murals decorating the DOI. Come to think of it, that was a pretty awesome visit, too.
* We asked if we could join and they said "yes."