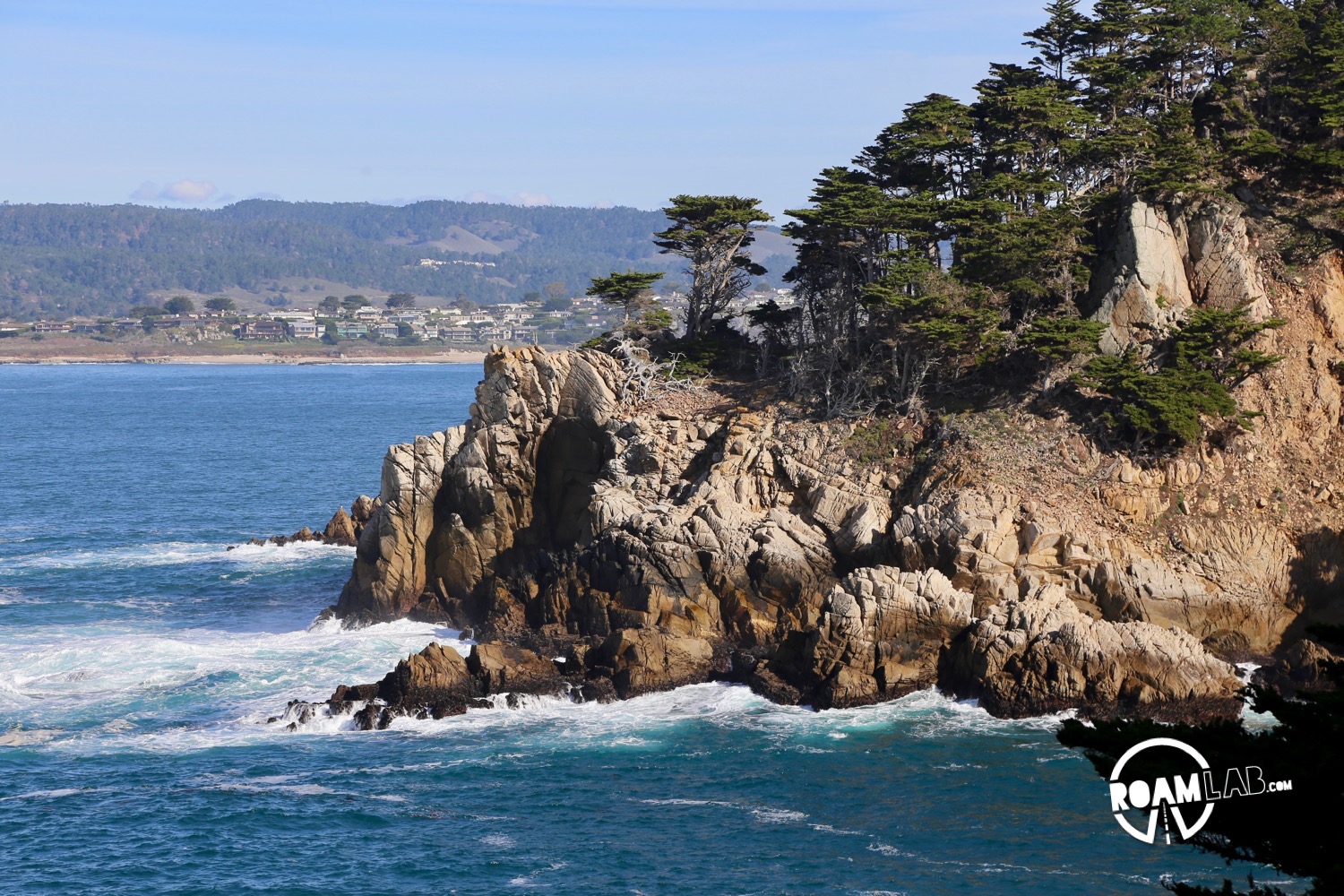 The Best Point Lobos Hike
Point Lobos State Natural Reserve
Point Lobos State Natural Reserve is one of the most remarkable natural destinations along the California shore line. It is host to one of only two naturally occurring stands of Monterey cypress trees. Sea lions, harbor seals, sea otters, great blue herons, snowy egrets, pelicans, and other remarkable wildlife regularly visit the point. Best of all, almost every foot of the shoreline is covered in hiking trails.
In a rare deviation from regular form, I'm hiking in a group with two cars. So, we agree to hike the full perimeter of Point Lobos by parking one car in the Whaler's Cove Parking lot and the other at the Bird Island Trail Parking lot, where we begin. As a result, we hike the Bird Island Trail, South Shore Trail, Sand Hill Trail, Sea Lion Point Trail, Cypress Grove Trail, and North Shore Trail chained together in one, comprehensive mega-hike from Gibson's Beach to Whaler's Cove. It is a relatively flat route optimized for the most vistas and wildlife spotting opportunities possible. In our trip, we encounter very pregnant harbor seals, pelicans, great blue herons, migrating whales, sea otters, a snowy egret, and so much more!
| Trail | Distance (miles) |
| --- | --- |
| Bird Island Trail | 0.8 |
| South Shore Trail | 1 |
| Sand Hill Trail | 0.6 |
| Sea Lion Point Trail | 0.6 |
| Cypress Grove Trail | 0.8 |
| North Shore Trail | 1.4 |
| Total | 5.2 |
On a practical note: Point Lobos is a very popular destination with limited parking. There is some overflow parking outside of the reserve, along the highway, but, for the most part, it really pays of to arrive early—before the park is overflowing with people and cars.
Bird Island Trail
The Bird Island Trail is the only in-out hike along our route, though even it has a nice loop portion paralleling the titular Bird Island. Hikers start in a Bird Island Trail parking lot surrounded by Monterey Pines. Early along this relatively short trail is a vista down into China Cove. At the time of our visit, the cove is filled with very pregnant harbor seal taking a break on the shady beach.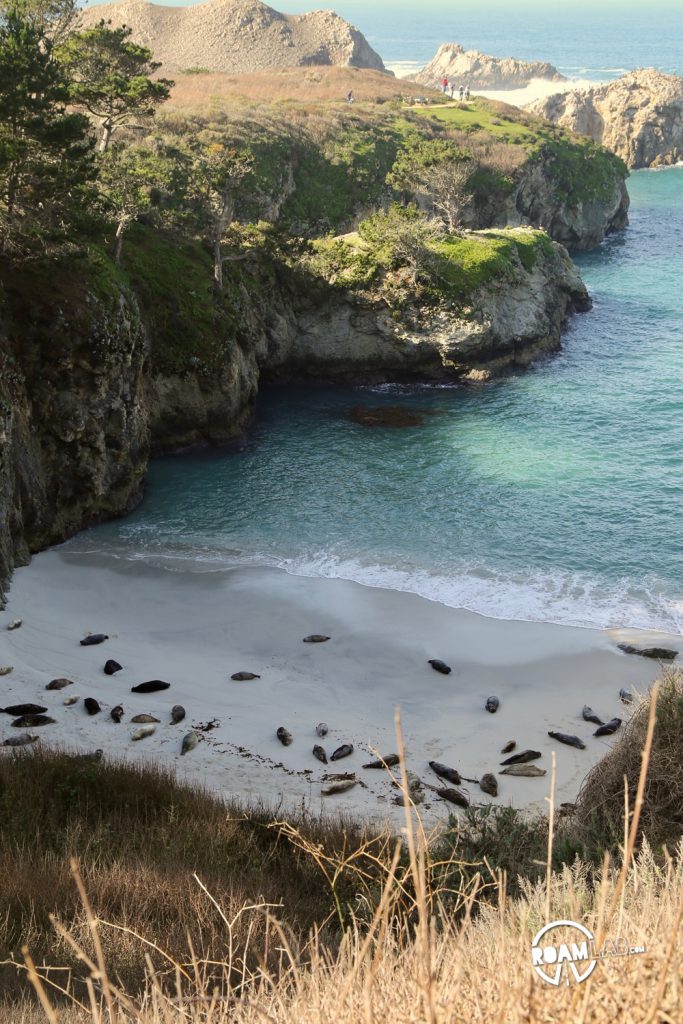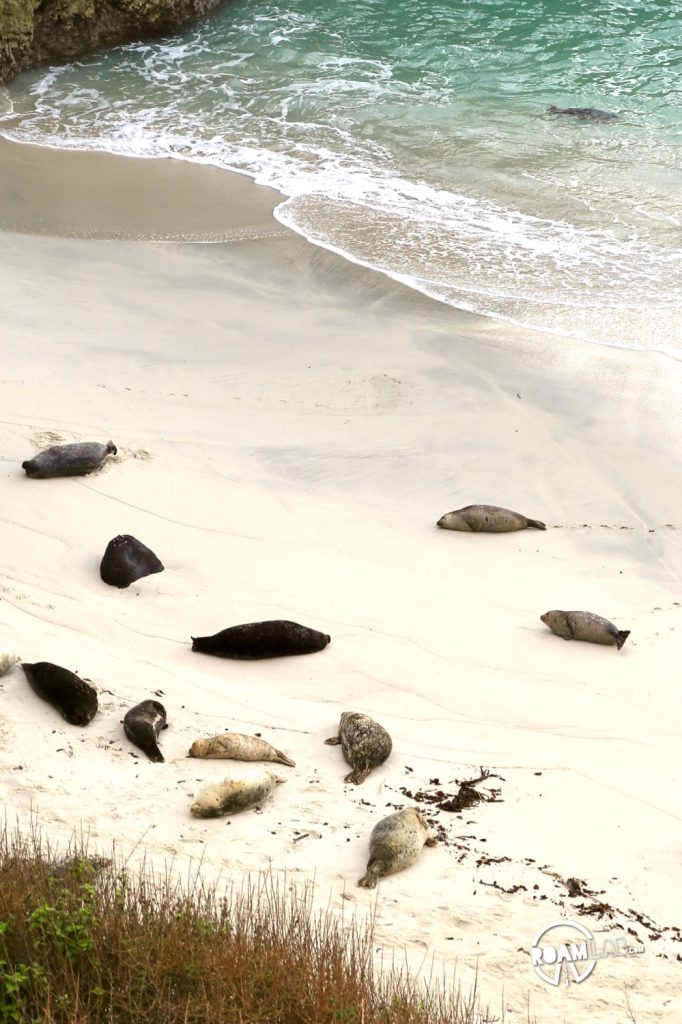 Half way along the trail is a narrow staircase to the left which accesses Gibson's Beach. Not only is it one of the rare sandy beaches in this park, but we were lucky enough to get up close and personal with a pelican! The rest of the trail is a blur of nesting falcons, sea birds resting on Bird Island, and a long blue heron striking a pose along the misty bluffs.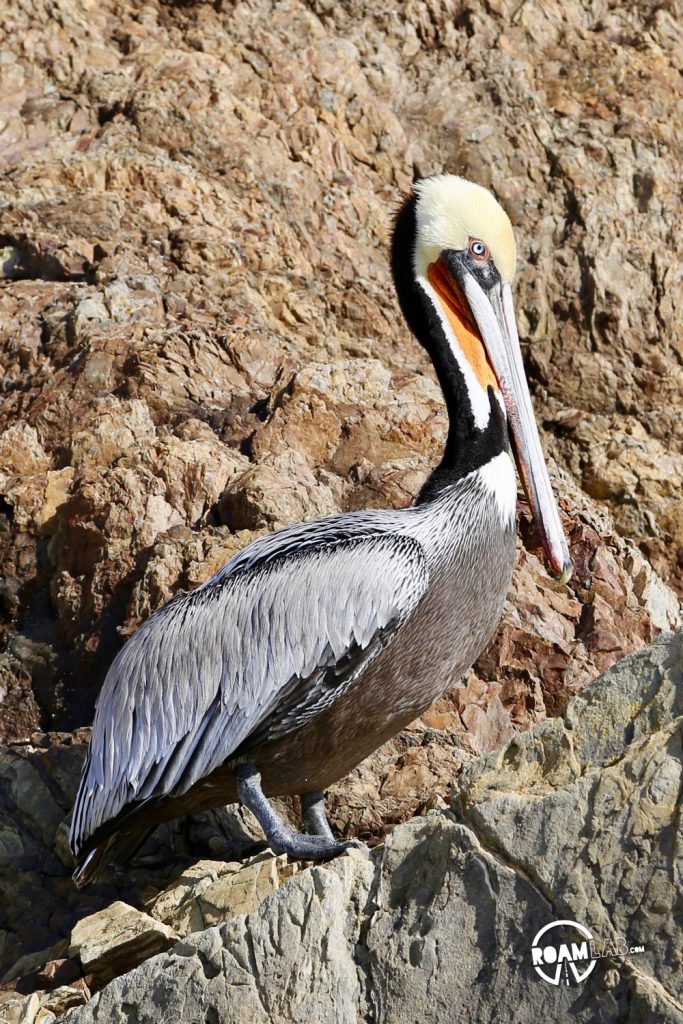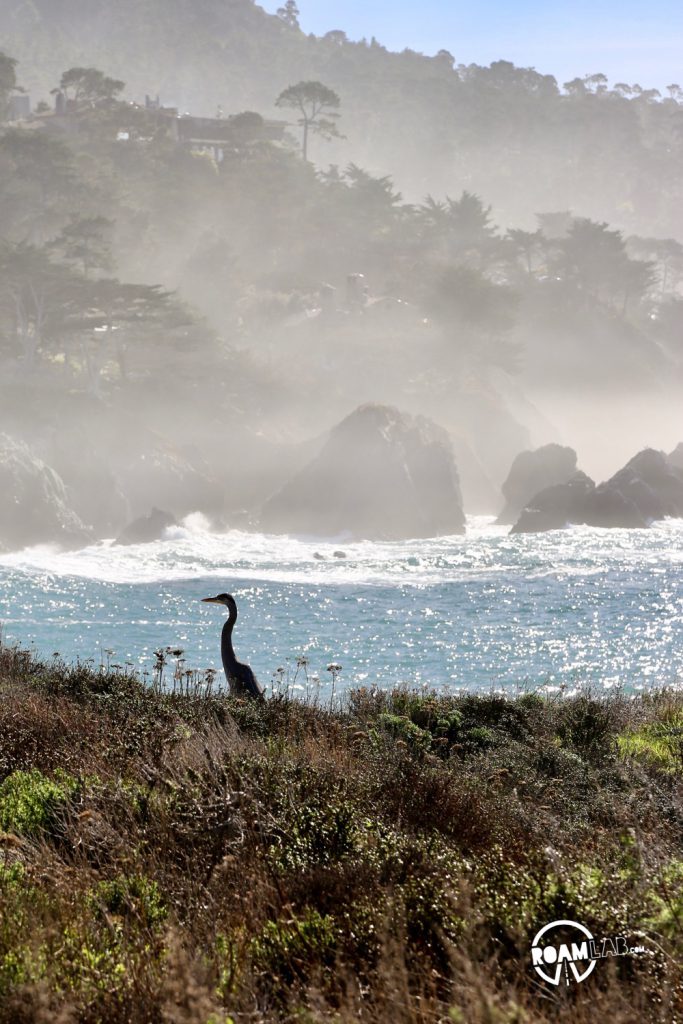 South Shore Trail
The South Shore Trail, in keeping with its name, traces the southern bluffs of Point Lobos, squeezed between the ocean and the Point Lobos Road. Unlike much of the Point, portions of the South Shore descend into tide pools. Wander sandstone, darker mudstone, and "pudding-stone", or conglomerate while hunting for sea stars, crabs, anemones, and snails on Weston Beach. From the bluffs, spot distant spurts of water as whales migrate close to shore. We didn't spot sea otters here but that's not to say they haven't been spotted in this area.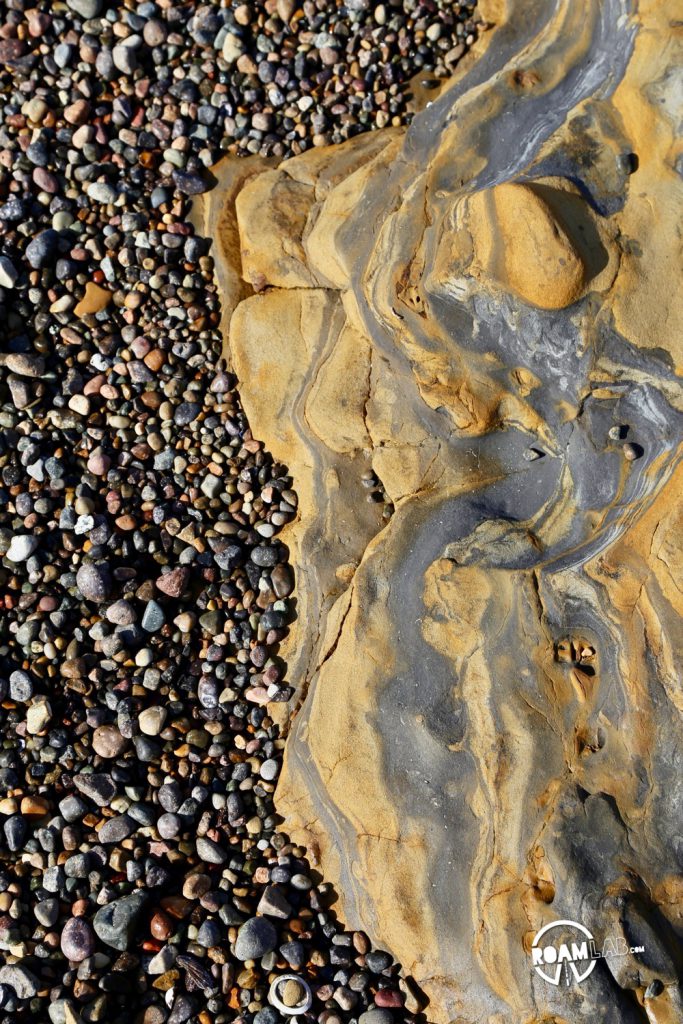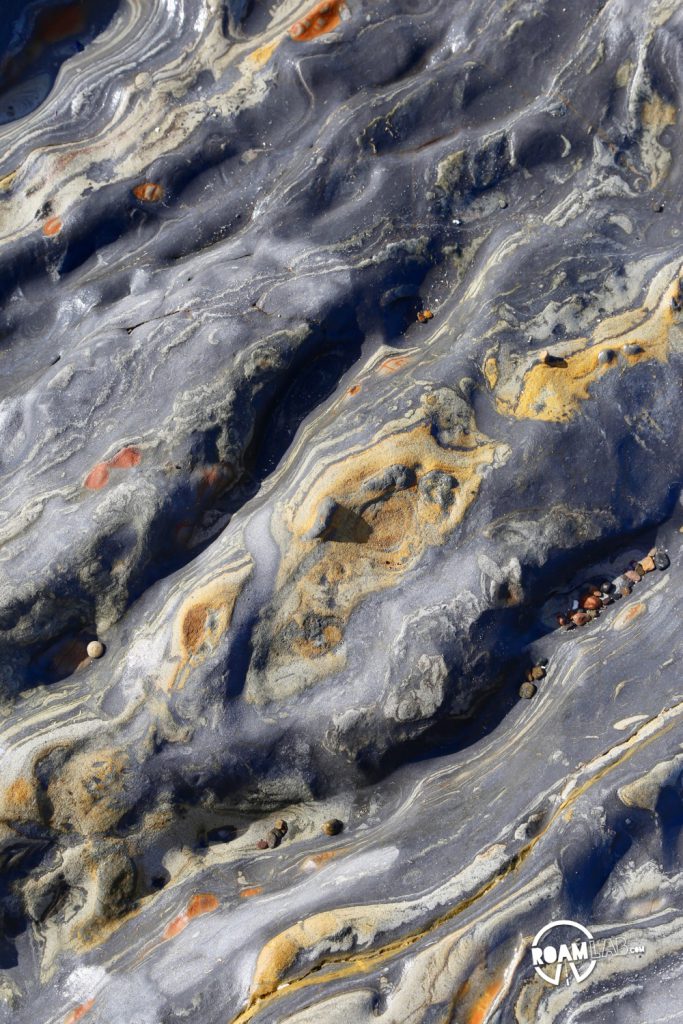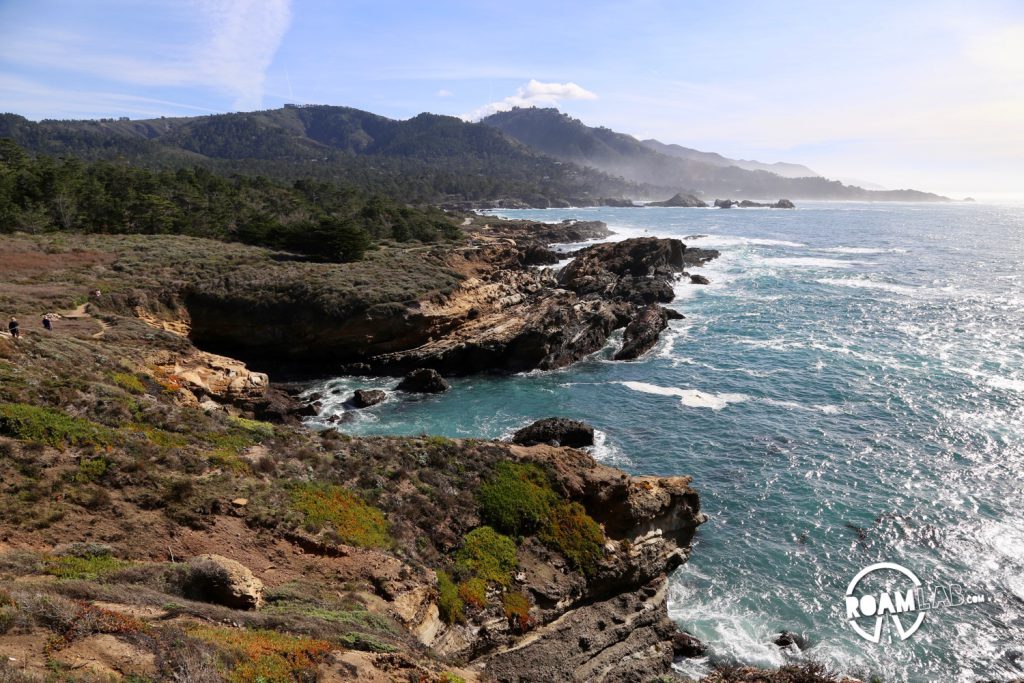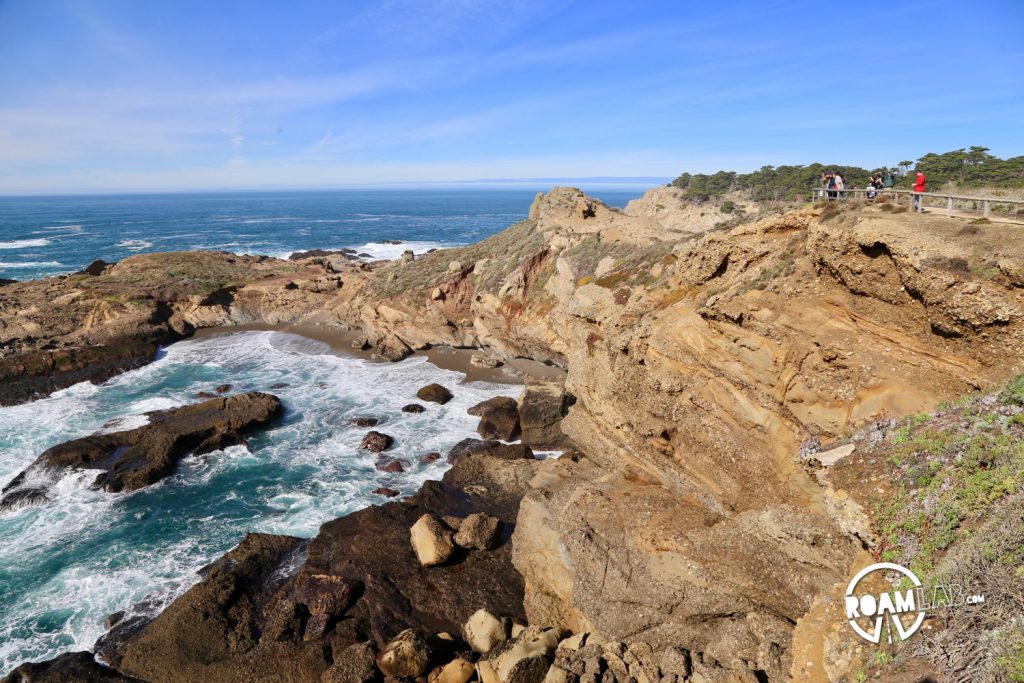 Sand Hill Trail
The Sand Hill Trail is a relatively short connector between the South Shore Trail, Sea Lion Point Trail, and the main Point Lobos Parking lot. Hike through Northern Coastal Scrub and keep and eye out for lizards and Brush rabbits while always enjoying those Ocean Views.
Sea Lion Point Trail
Sea Lion Point Trail is arguable the most popular stretch of trail. It is directly accessible from Point Lobos's largest parking lot and offers unparalleled opportunities to spot of sea lions, harbor seals, and ground squirrels.
Cypress Grove Trail
The Cypress Grove Trail traverses the site that caused to Point Lobos's protected status to begin with: the Monterey cypress trees. This stand of Monterey cypress is one of only two naturally growing stands in the world. These trees used to be much more common until the Pleistocene epoch, 15,000 years ago, when climate shifts lead the trees to retreat to this foggy outcropping. Preserving this rare stand of trees was the original mandate of Point Lobos. Yet, it's not the only reason to hike this trail. The Headland Cove view is breathtaking, delicate bluff lettuce clings to granite walls, and we found a shady rock to sit and watch a sea otter diving for clams.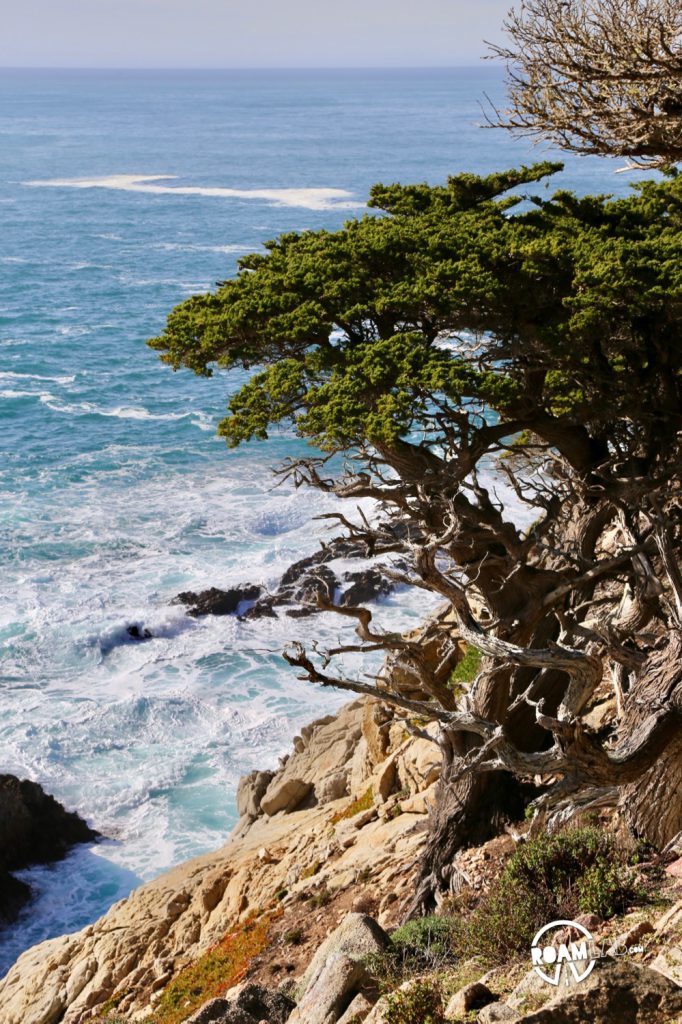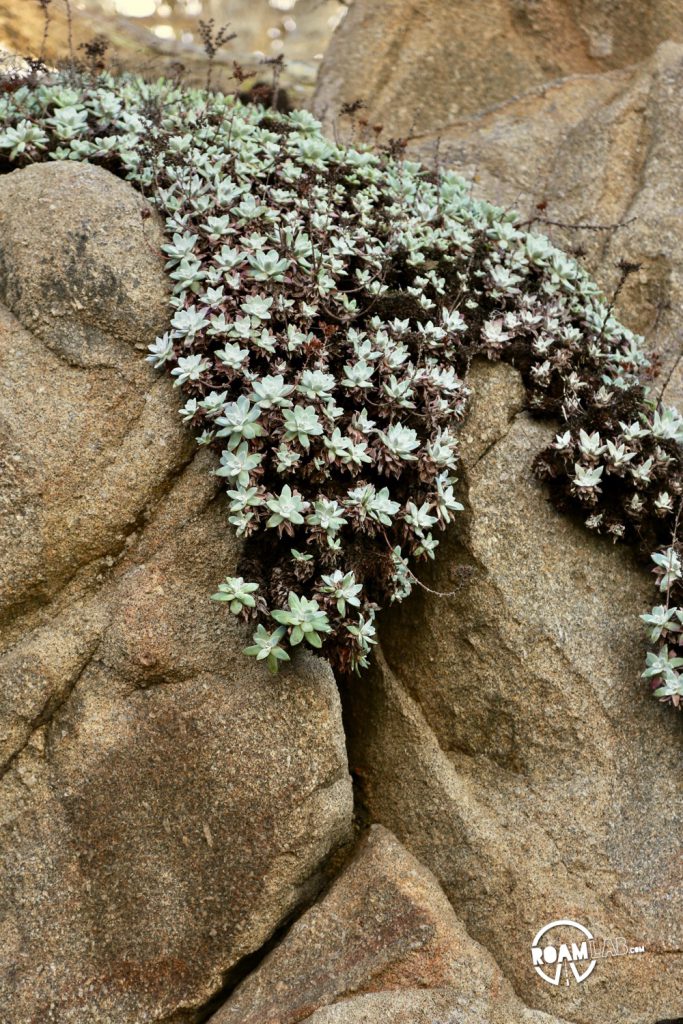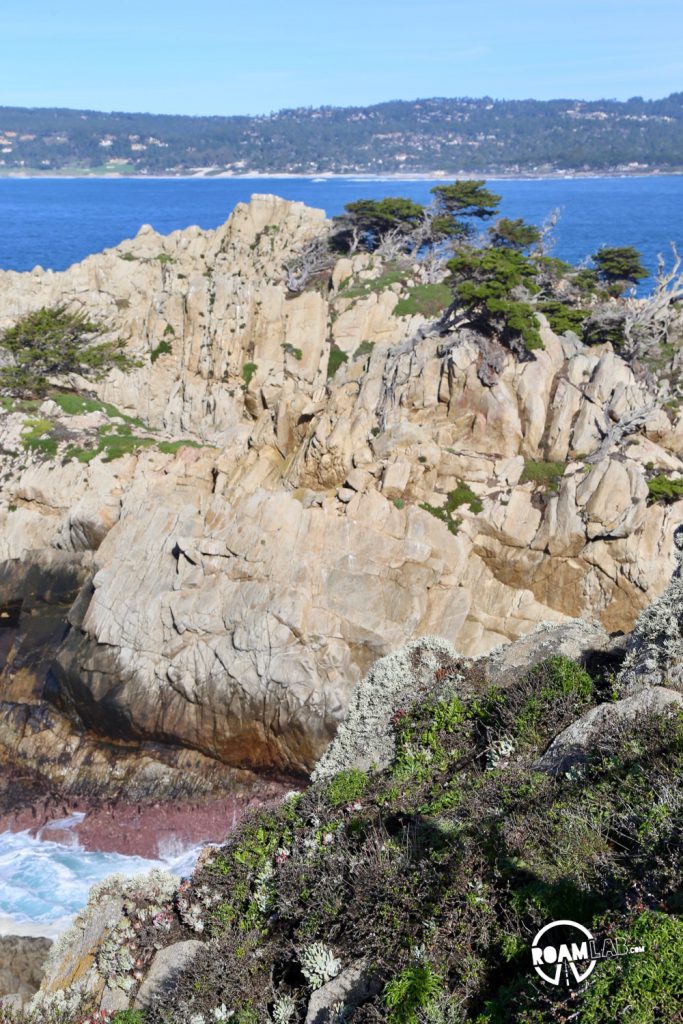 North Shore Trail
The North Shore Trail is one of the most challenging portion of the hike, and that is not saying much. This pine forest trail has many roots to trip you up but it is still generally flat. Bluefish Cove is not only a beautiful vista but turns out to be another popular destination for seals, otters, and egrets. The hike concludes at Cannery Point with panoramic views of Carmel Bay and Whaler's Cove. A rocky outcrops extending west of the point is great fishing for birds, where we spotted another great blue heron and snowy egret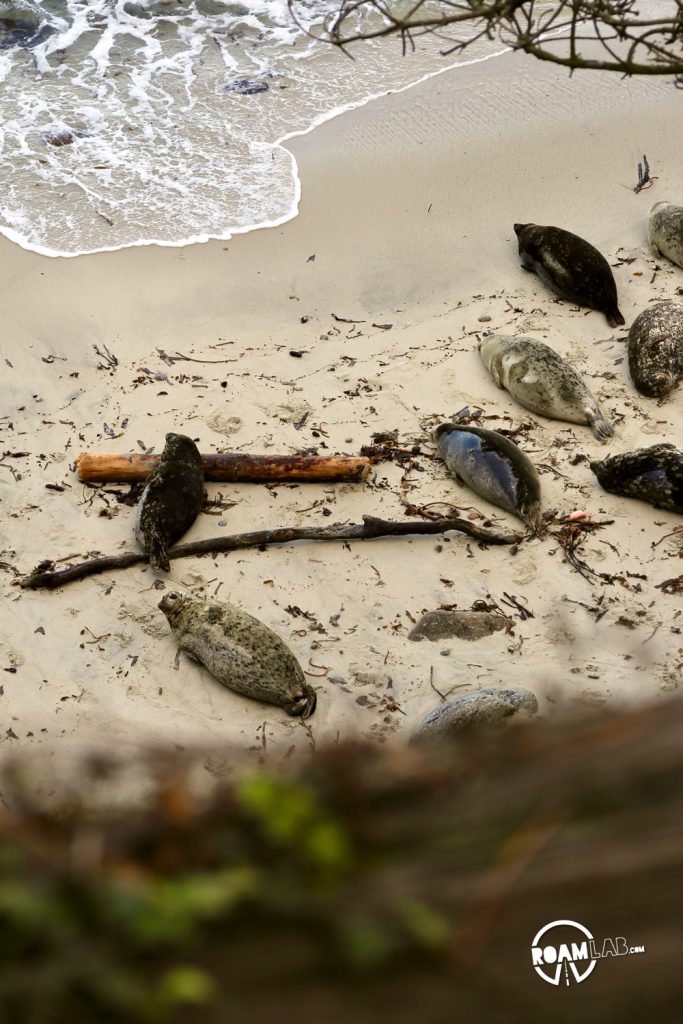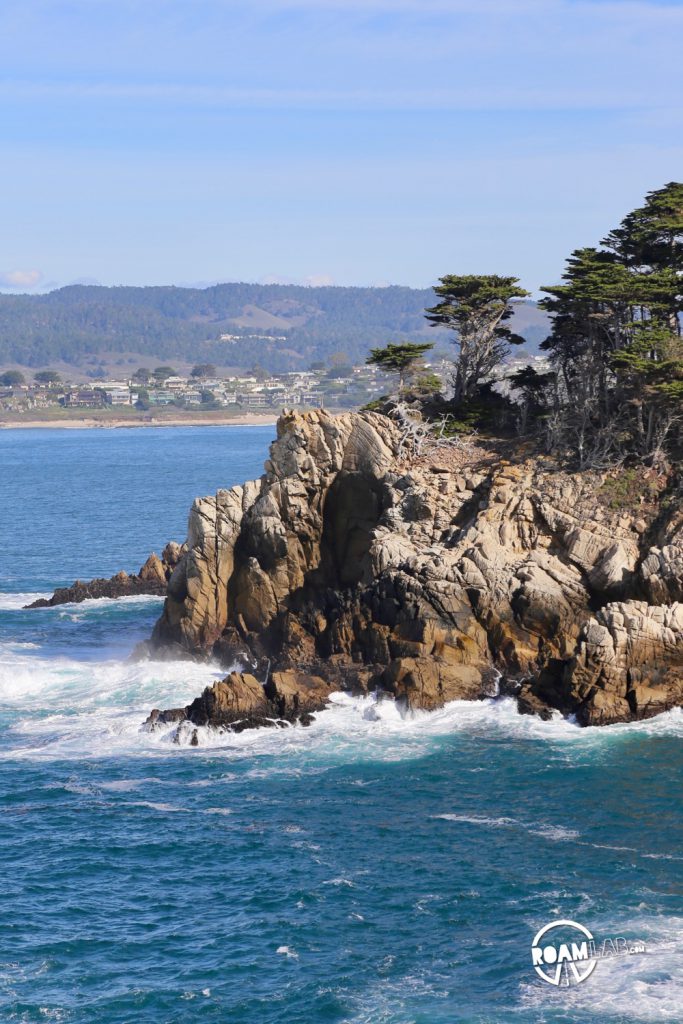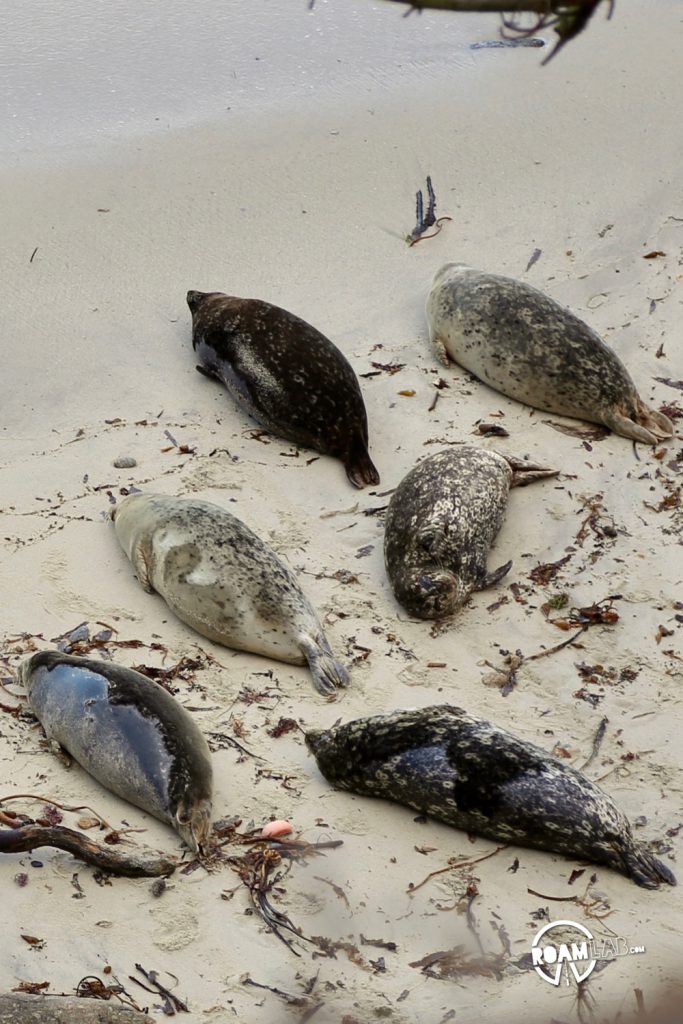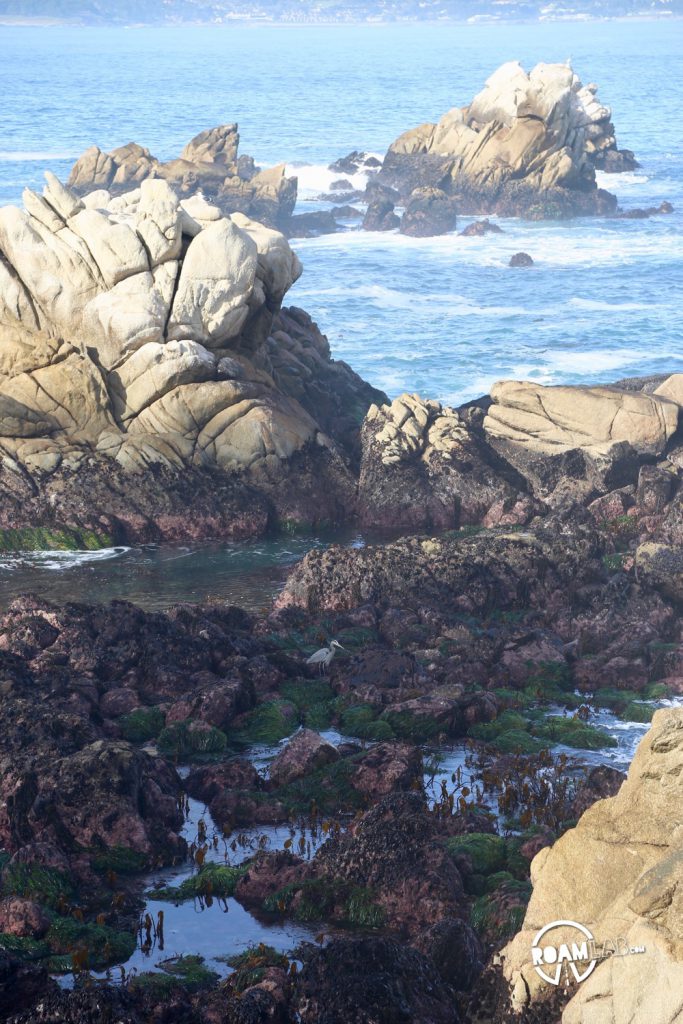 While Monterey and Carmel are full of beautiful views and diverting excursions, keep an eye on the weekly forecast. You should always reserve the best weather day of your visit to hike Point Lobos.