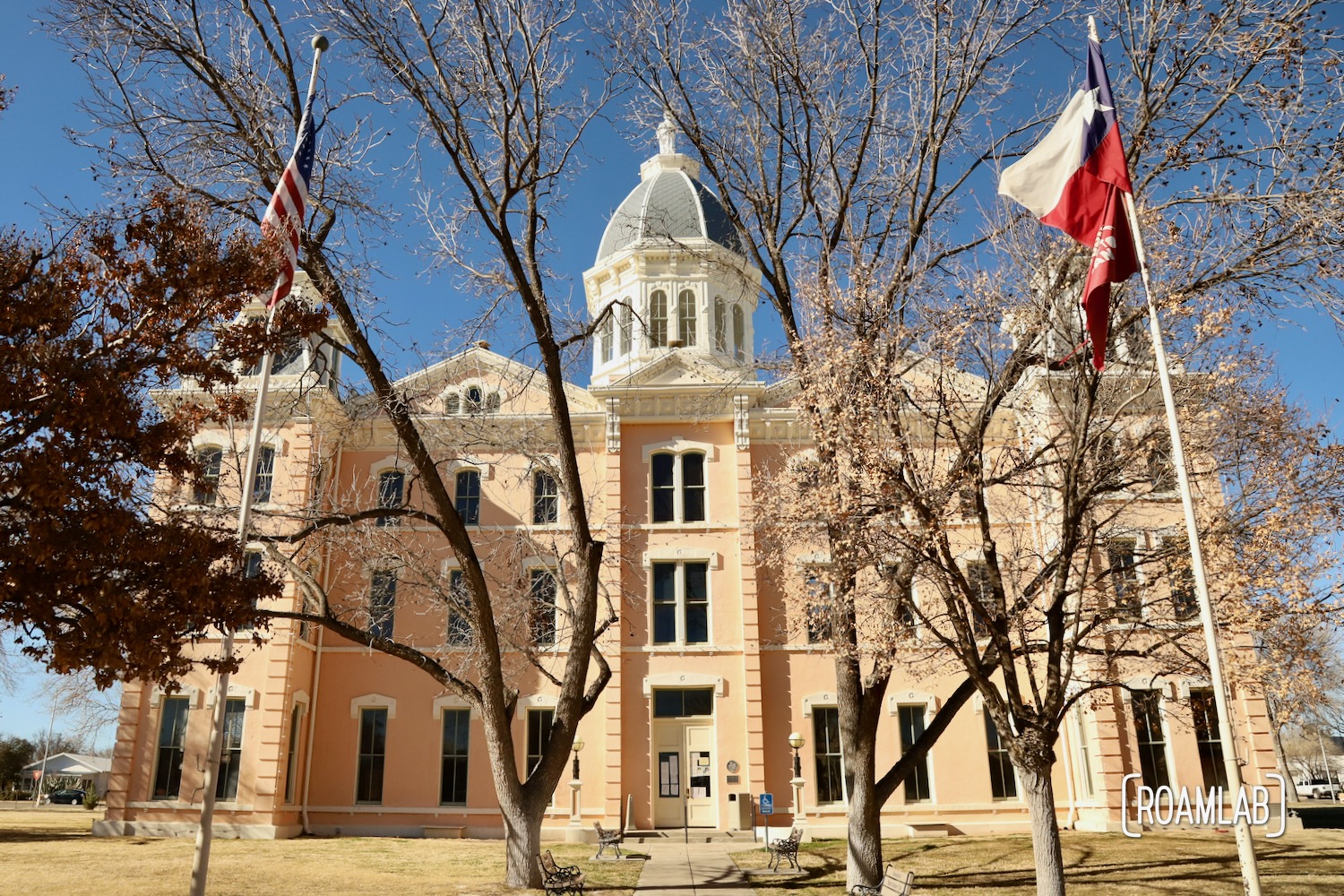 Marfa, Texas is a surprise to any casual driver along highway 90 in southwest Texas. This colorful community of artists has converted a former military base into art galleries, artisanal coffee shops, and earthy groceries. And, being the small community that it is, Marfa is also delightfully bikeable.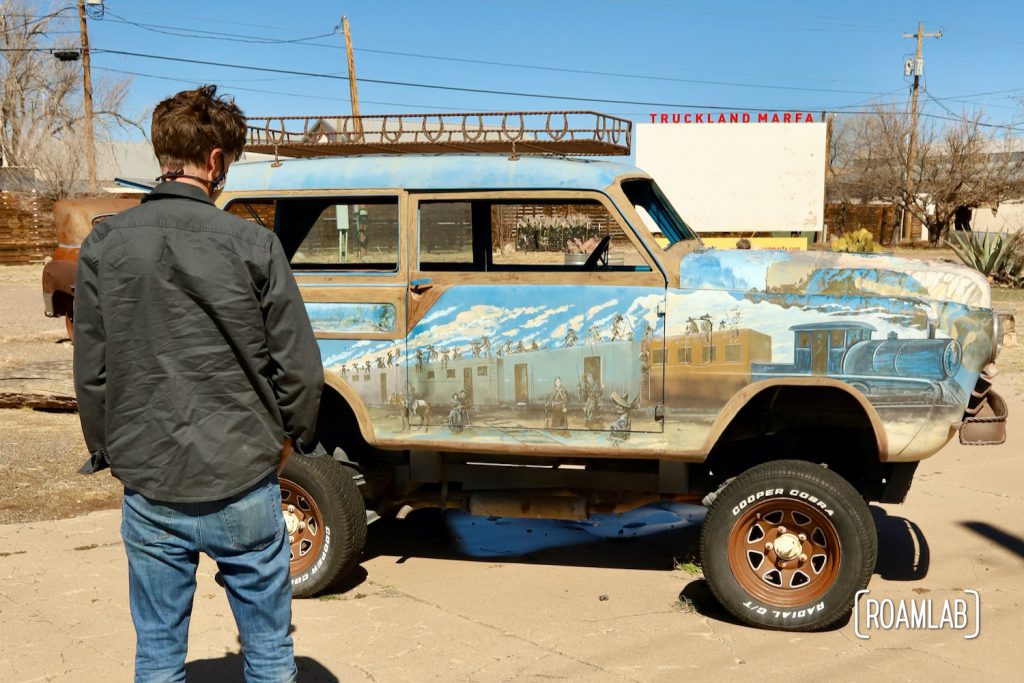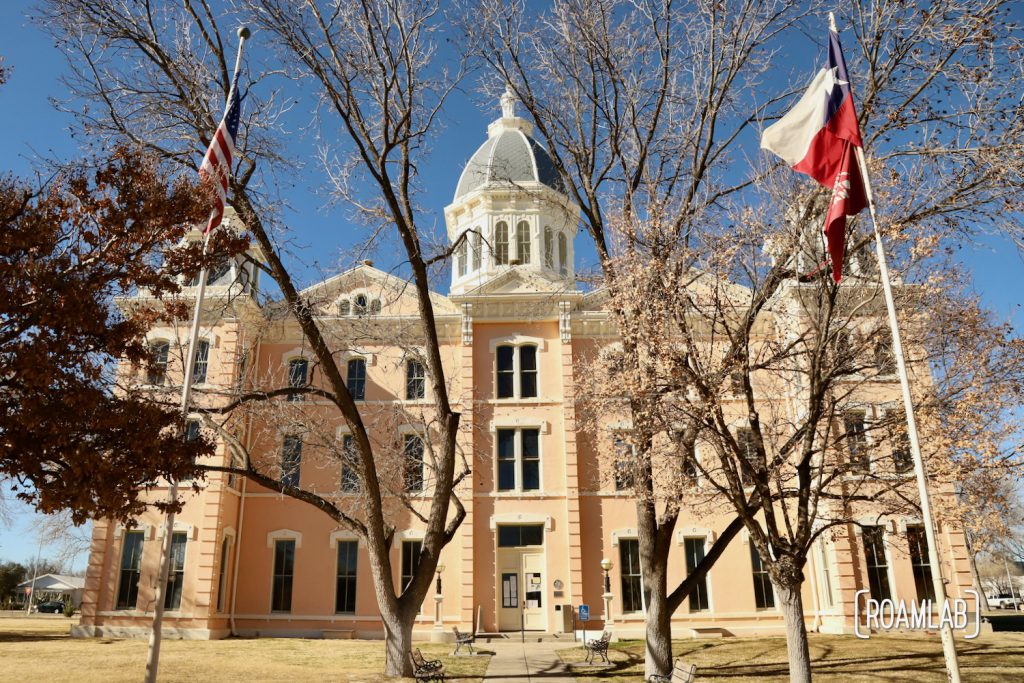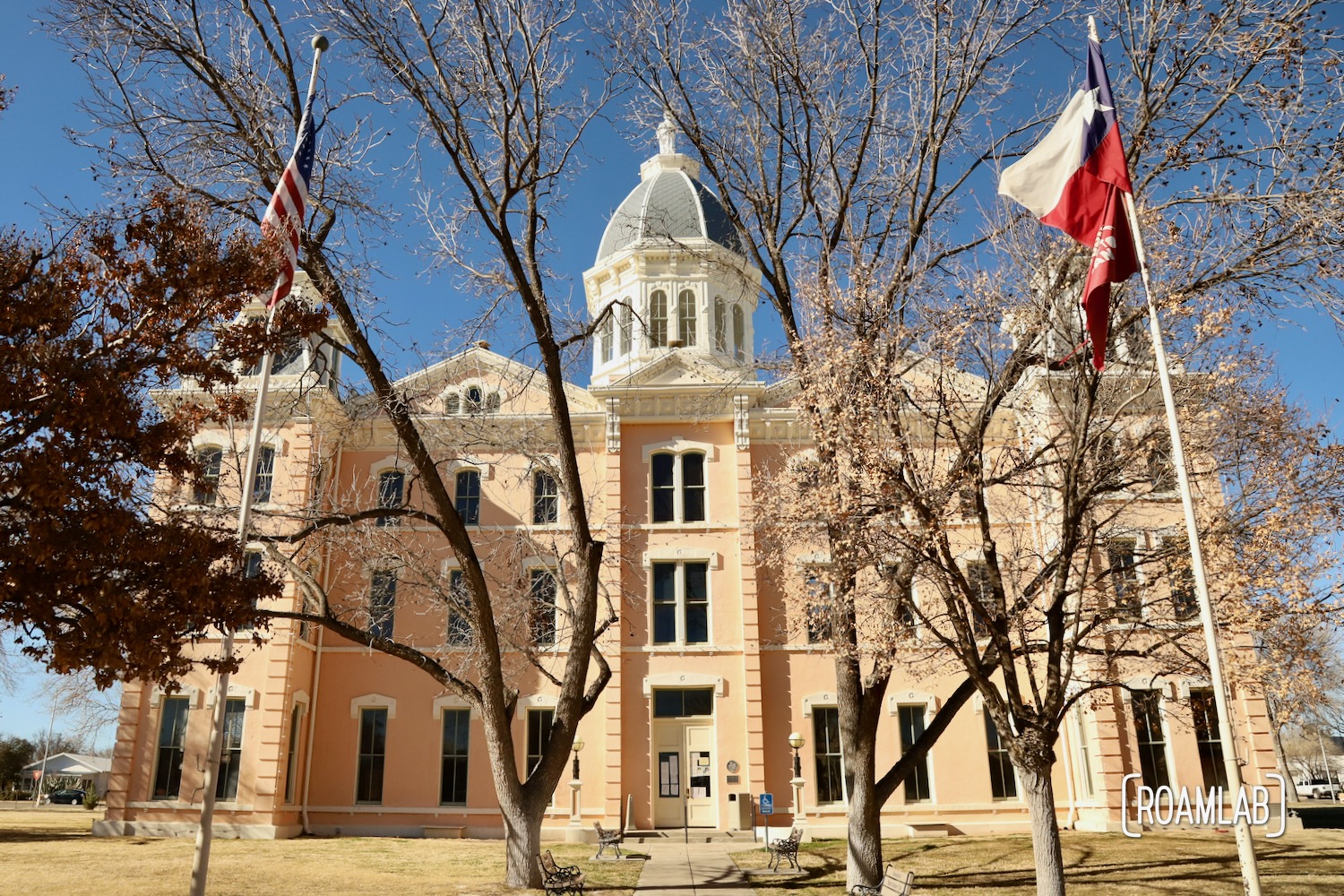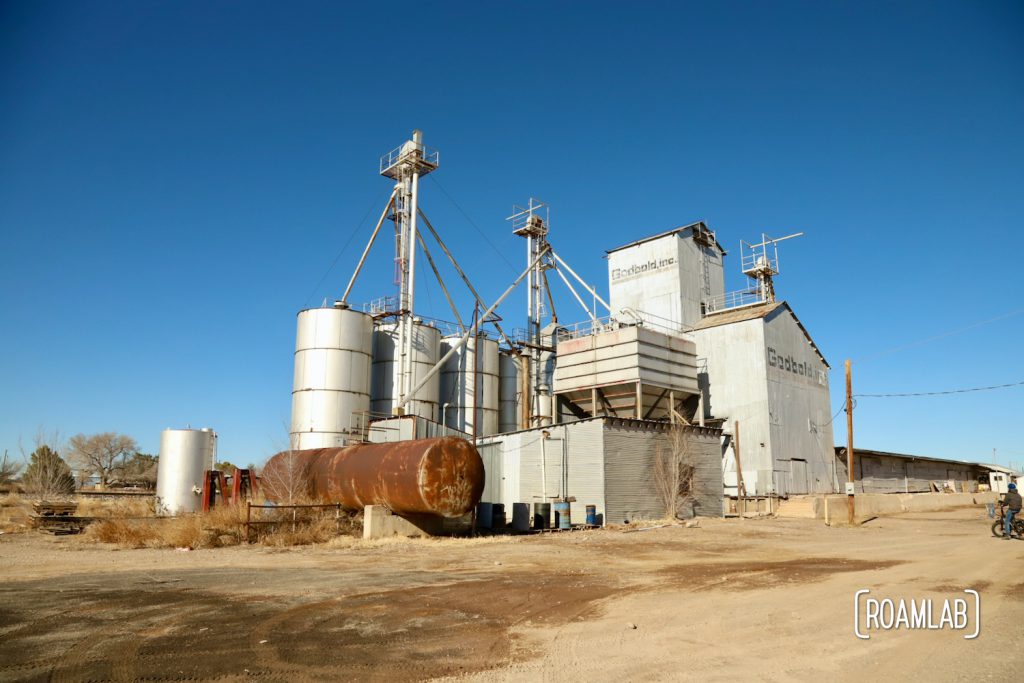 Highlights to Hit in Marfa
For such a small town, there is a lot to see in Marfa. The museums and art galleries are easy picks, but it's hard to know what to prioritize with so many to choose from. Fortunately, Marfa has been such a delight that we have stopped by many times and have picked up a few favorites.
Chinati Foundation
The Chinati Foundation is the cornerstone of Marfa's art scene. Founded in 1978 by Donald Judd and opened to the public in 1987, the Chinati Foundation is a museum devoted to large-scale art installations located on 340 acres of the decommissioned Fort D.A. Russell on the outskirts of town. The foundation was originally established to house the concrete and aluminum works of Judd, florescent light environments of Dan Flavin, and sculptures by John Chamberlain. The museum has expanded to feature additional artists, focusing on works that explore how "art and the surrounding land are inextricably linked."
The main downside of the Chinati Foundation is that only Judd's concrete outdoor sculptures can be seen without a tour. And the Foundation is only open between 9 am and 5 pm from Wednesday to Sunday. So, it makes sense to first reserve a tour time with the Chinati Foundation before diving into the rest of what this quirky town has to offer.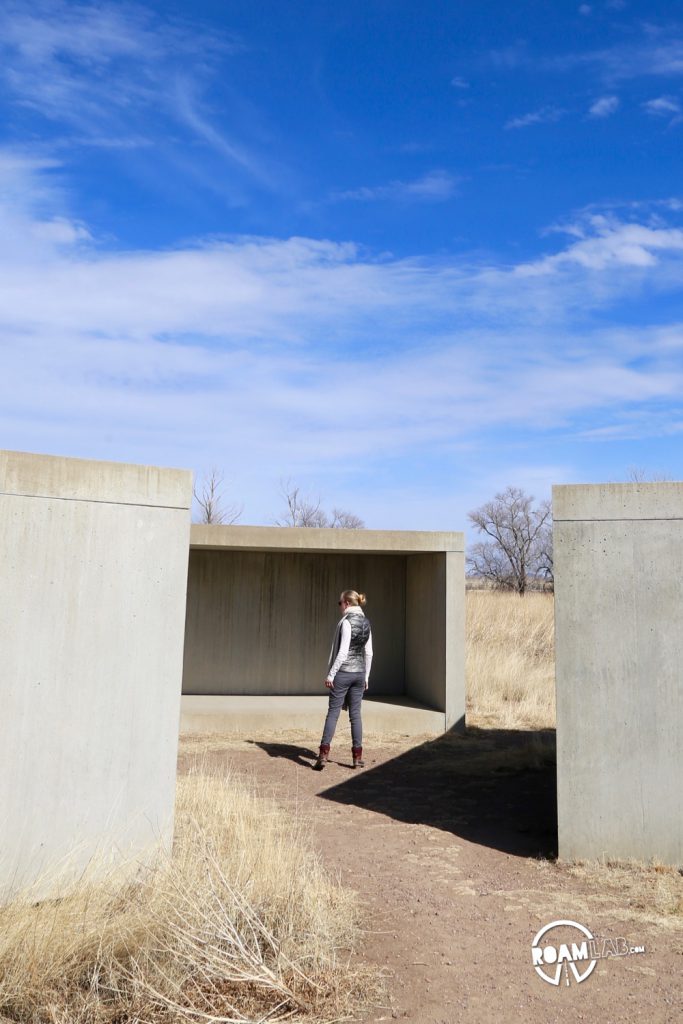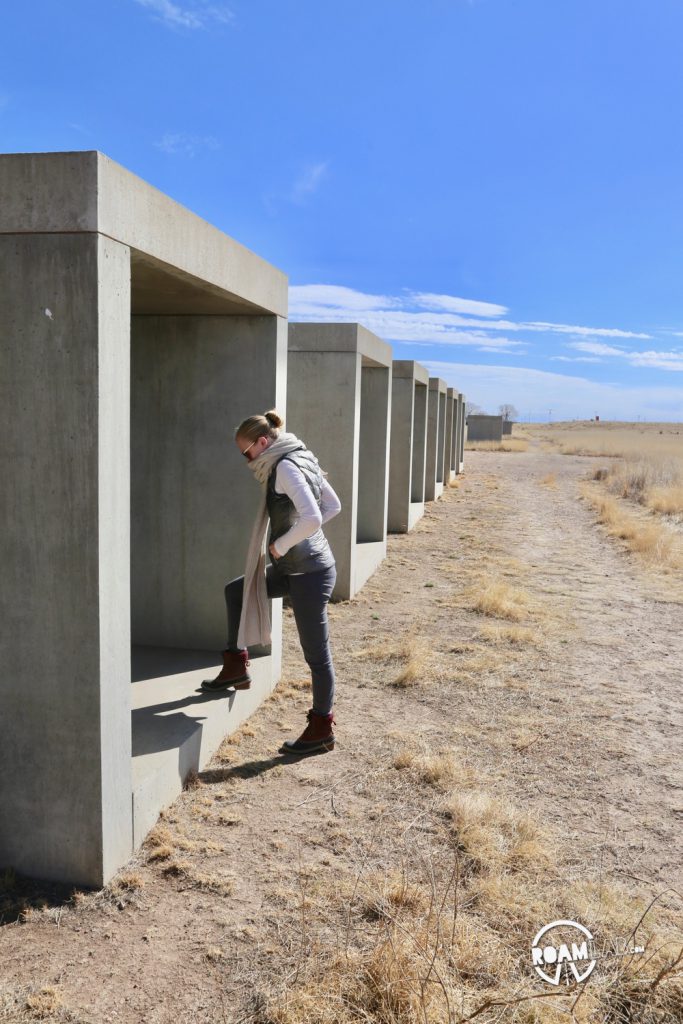 Ballroom Marfa
Ballroom Marfa is a convenient art museum on Marfa's main drag. Unlike Chinati's relatively static collection, Ballroom Marfa regularly rotates its exhibits commissioning site-specific shows for the repurposed 1920s era ballroom. Ever since the first show we experienced here, This Is Presence (2016-2017) we have regularly swung by to see what's new in this visionary venue.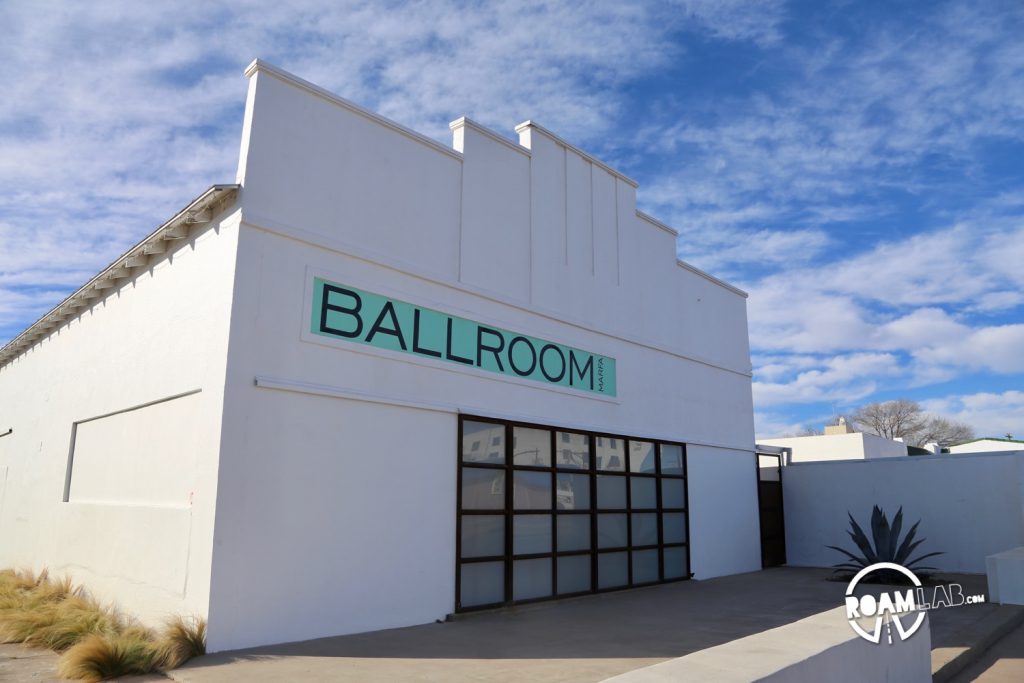 Hotel Saint George
The Hotel Saint George is a modern boutique lodging in the heart of Marfa, Texas. While we aren't the types to sleep in a hotel, we have enjoyed the classy restaurant on the main floor with delightful cocktails.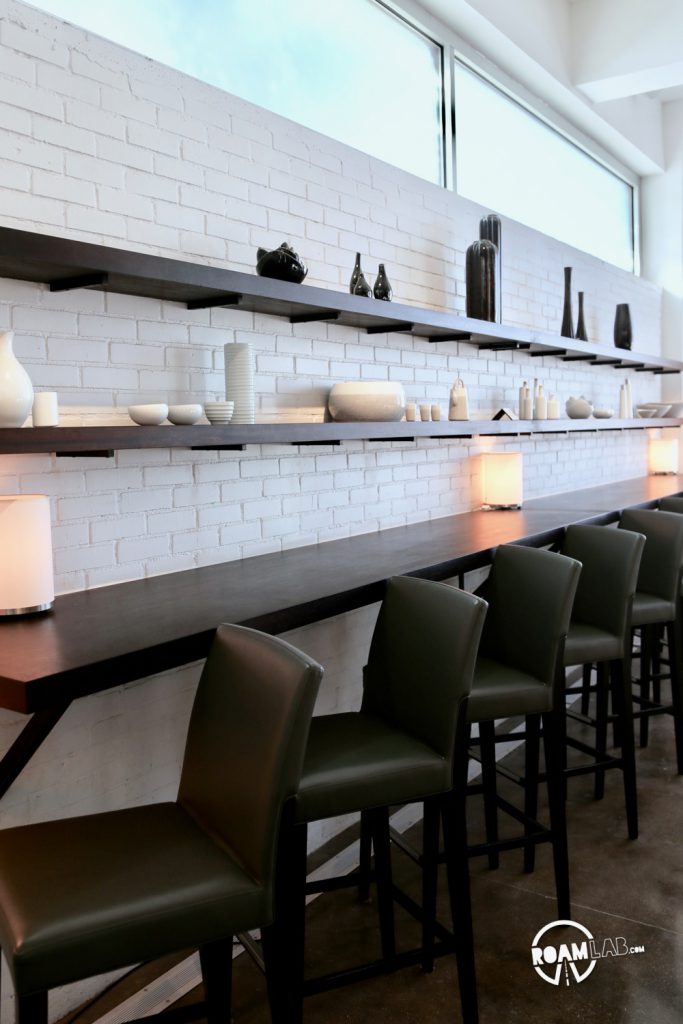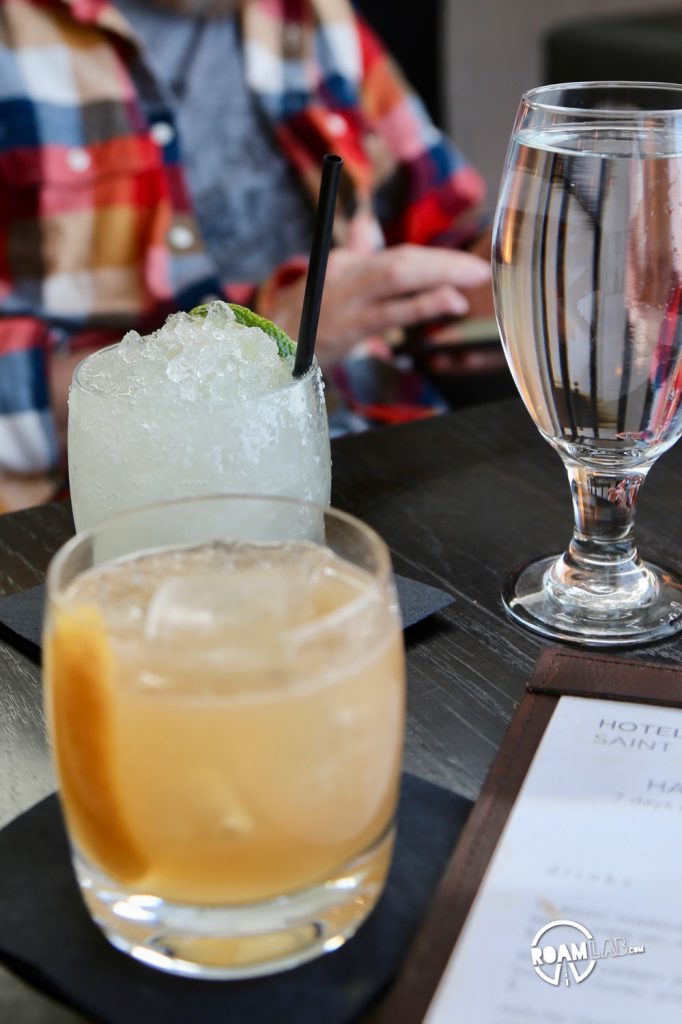 A little further
Marfa is a small town but there are a few notable destinations outside of the main drag for those that want to extend their ride. Depending on how much time you spend along other stops, you may have the time (and grit) to include a few other highlights.
Marfa Lights
Ok, Marfa Lights maybe a little less to look at…during the day. It appears to be a glorified rest stop. And while it does have restrooms and plenty of parking, it also includes informational panels about the eery lights that visitors have observed from this location. The viewing area is 9 miles outside of town. To our minds, that's bikable, but not necessarily bike worthy as there is no designated bike path so we would have to ride on the narrow highway shoulder.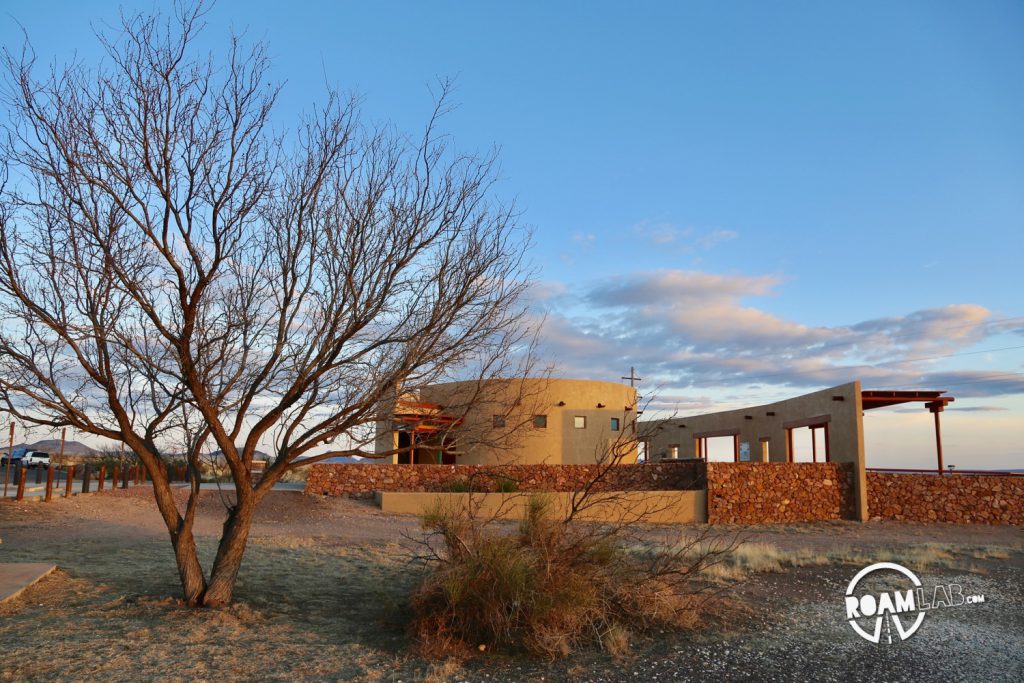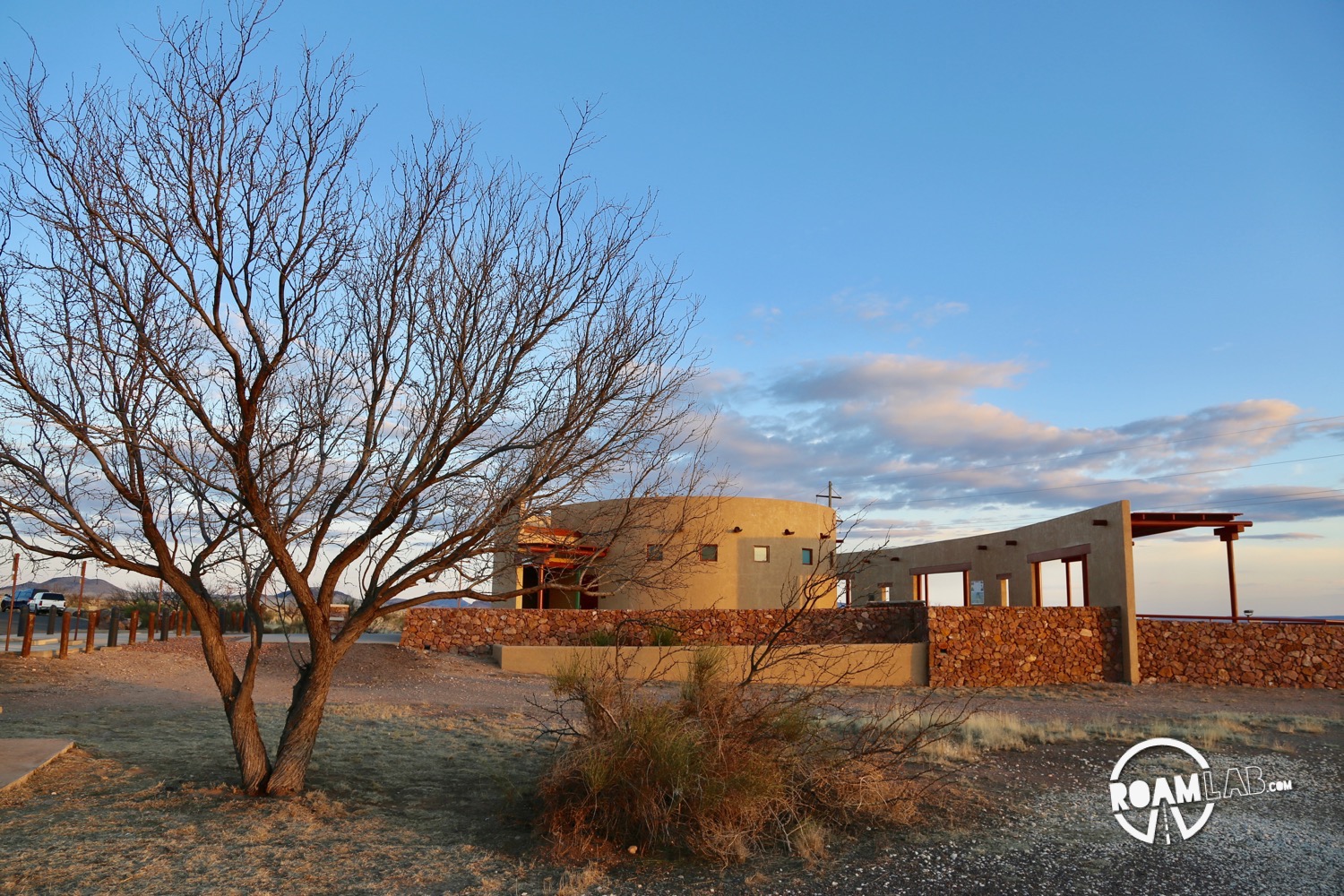 Prada Marfa
You may wonder why I haven't mentioned Prada Marfa yet. After all, it is probably the best-known destination around Marfa. Motorists are more likely to stop for a picture in front of this isolated art piece parading as a high-end boutique than they are to park downtown. You've probably seen a picture of it on social media, even if you didn't know the location. But that location is 37 miles outside of town. While it's worth a visit, we wouldn't recommend the trip on two wheels.
In fact, we opted to drive to Prada Marfa and Marfa Lights. Accessing both of these draws requires traveling along Highway 90. Cars may slow while traveling through town, but these two destinations are sufficiently outside of the city limits that cars wiz by at disconcerting speeds
Biking Marfa
In our most recent visit, we left a bit of ourselves in Marfa in a more literal sense than intended. Well, a bit of Chris's bike. 
Call it an exchange. Marfa gave us a cactus needle (I think?) and we left all the air in Chris's back tire.
Much of Marfa is shut down so we bust out our bikes and tool around town. Where we picked up the thorn is unclear, but by the time we notice the deflated tire, it's too far gone to bike on without damaging the rim. 
So, we walk our bikes back to our campsite. (No, I wouldn't expect Chris to walk his bike alone) and assess our circumstances. It looks like the patch kit that we carry for the truck won't work for our bikes. So we'll be keeping our eye out for a new inner tube or patch while traveling through this more remote stretch of Southwest Texas. 
Lesson learned: be prepared for stickers in the southwest. Even when biking through town.