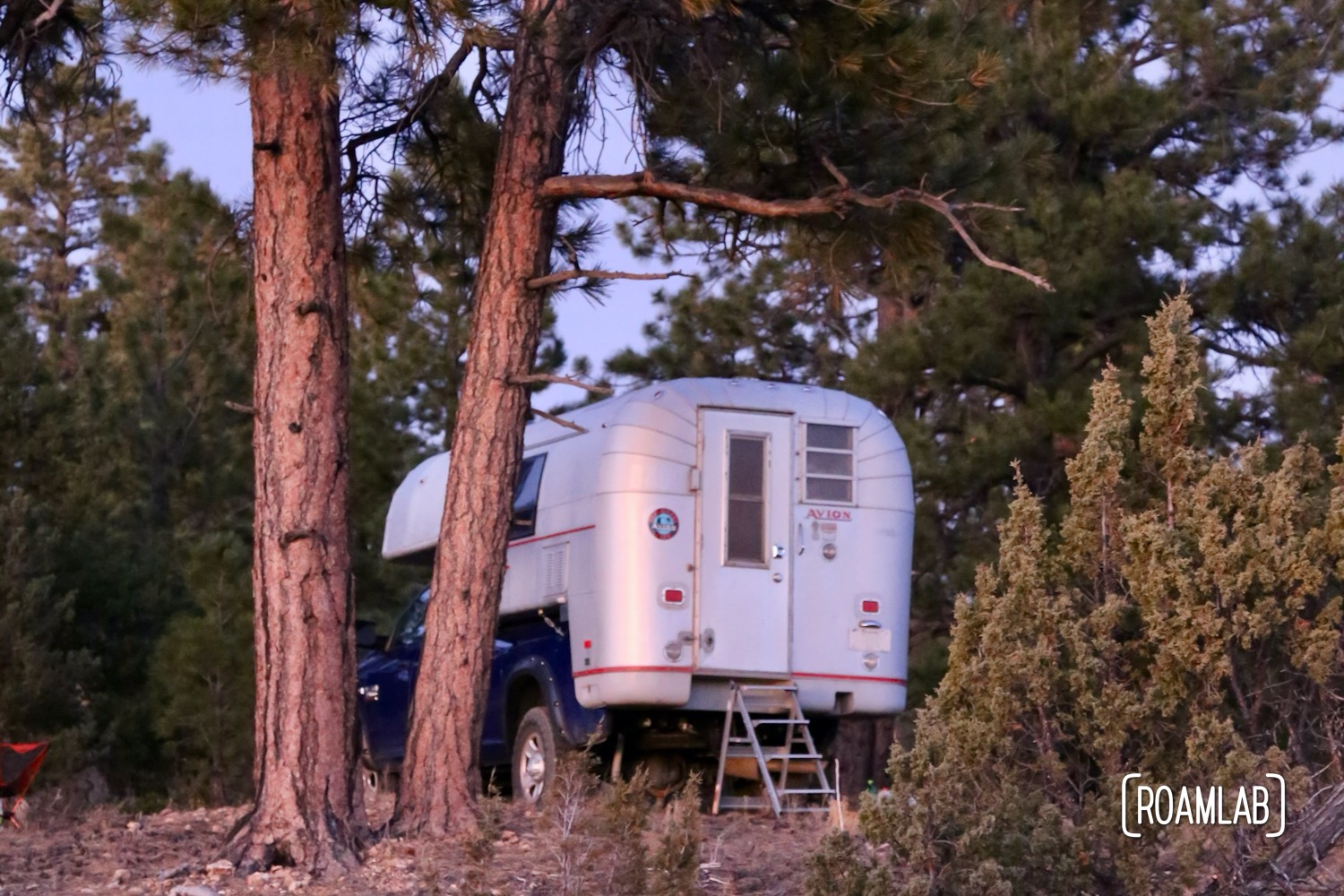 Dixie National Forest offers a wide range of camping options including developed, RV, and group campsites as well as cabins. But we aren't really the types for conveniences such as running water, power hookups, and pavement. Fortunately, Dixie National Forest with several opportunities for boondocking off of dirt forest trails.
We find a dispersed campsite off of Toms Best Spring Road. While the roads here seem fairly well traveled, they are dirt and have many pot holes. We visited during a dry spell, but it is probably a bad choice for 2-wheel drive vehicles when wet. I can't speak to availability during high season. There were only a few other vehicles parked in preexisting sites complete with stone fire circles and even the occasional view. We easily find a private campsite. While we could hear the occasional slam of a car door or the revving of an engine, the site is, by and large, quite peaceful. We walk a small distance further along the road (in case there was a site we just can't miss) and encounter plenty of other, secluded sites.
There's a lot of reasons to camp in Dixie National Forest. It is a beautiful region in its own right. But it also happens to be a stone's throw from Bryce Canyon National Park. While the park has its own campgrounds and cabins, it does not allow boondocking. So, Dixie National Forest is the logical jumping off point for the thrifty and adventurous camper. If not for this convenient site, we wouldn't have managed our dawn hike of Bryce Canyon.
Have you camped in Dixie National Forest? What was your experience?