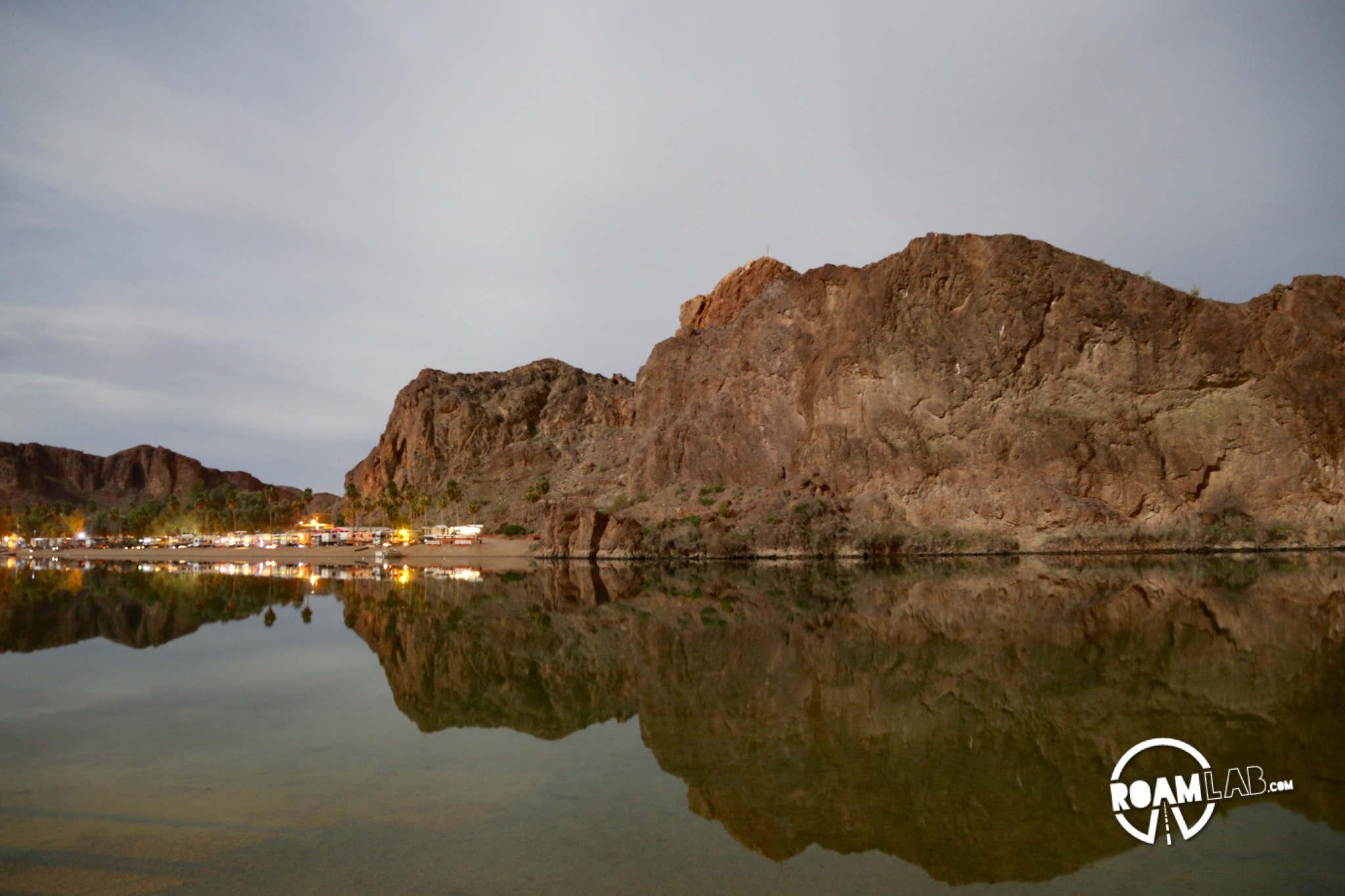 Now for some more camping but of the free variety. We are headed back to Arizona and the Kofa Wilderness Refuge for some dry camping and some hot cooking. I'm picking up steaks to cook in the wild.
Well, I was.
Not that we actually made it there. After some extended delays, we realized that we wouldn't be able to make it to Kofa before 9pm. Far too late for us to enjoy the location much less cook a steak. So we we compromised.
Buckskin Mountain State Park is the most developed camping site we've visited in years and rivals last night's hotel room in price. And yet, I understand why people would intentionally share such tight quarters to camp right on the banks of the Colorado River. The exposed stone cliffs on the adjacent bank (AKA California, we are right on the border) strike an imposing figure, reflected in the river below.
We gave up on dreams of campfire cooking as the sun gave up on us and dusk arrived. We still had a bag of backpacking freeze dried meals, so we grabbed the "Chicken Alfredo" and heated some water. The steak can survive another night on ice.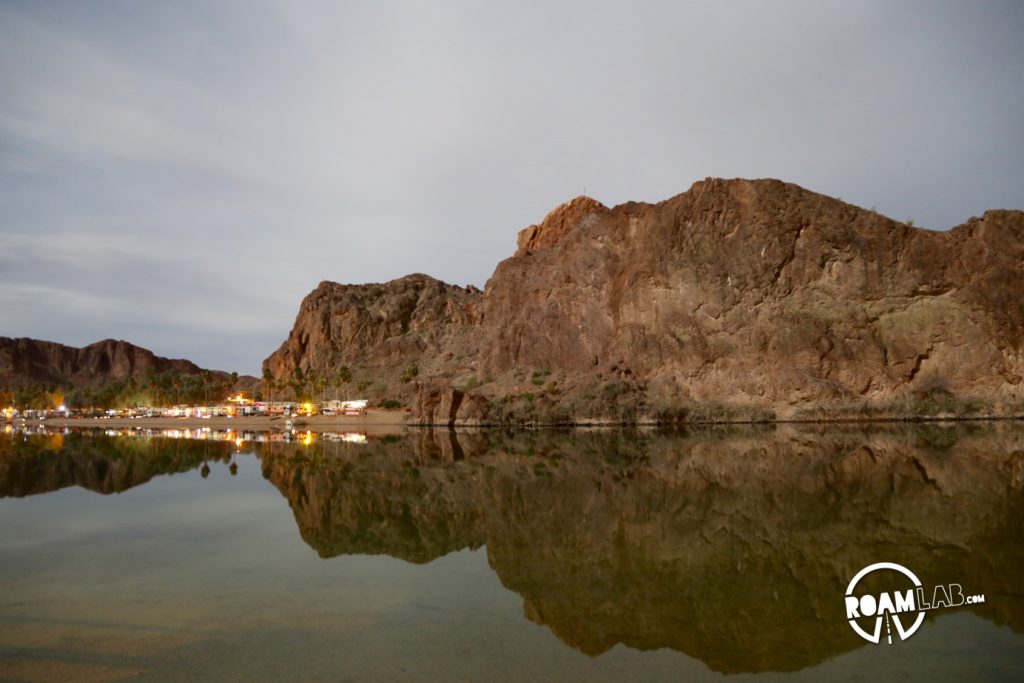 Looking To The Future
The truth is, even an overdeveloped campground of cinderblock and gravel with loud drunk neighbors can facilitate an inner calm and introspection. We sat and started talking about next steps. Are we buying a camper or should we make one? What is our ideal camper and what would it take to achieve that design. These are all questions we are still exploring.
Life is so full of compromises that the challenge isn't in cutting corners but knowing which corners should be cut and which should not. I suppose the appeal of a luxurious life is to never compromise, but the thrill of a constrained life is the accomplishment of transforming an obstacle into an asset. Sure, life isn't always so mailable, but we work hard to make it so. That is part of our nomadic life.
I am slowly coming to realize that we don't quite fit into the commonly held definition of a digital nomad. Not that this concerns me at all. It is not that I feel compelled to fit into a box. But, for the sake of accessibility, I feel like there must be a descriptive term that can better convey our nomadic, over landing, techie lifestyles.
I liked the term digital nomad because I am a programmer and a traveler. We travers the asphalt highway as well as the the information super highway. (Remember that? Or am I dating myself?) But "digital" is used in a context far exceeding ones and zeros (many writers, photographers, and other creatives who work online use the term) and "nomad" seems to connote much more of some jet setting lifestyle. We aren't fashion bloggers visiting Thailand between stays in Argentina and New Zealand. We camp in the back of a truck in desolate land because it is free, secluded, and intoxicatingly beautiful.