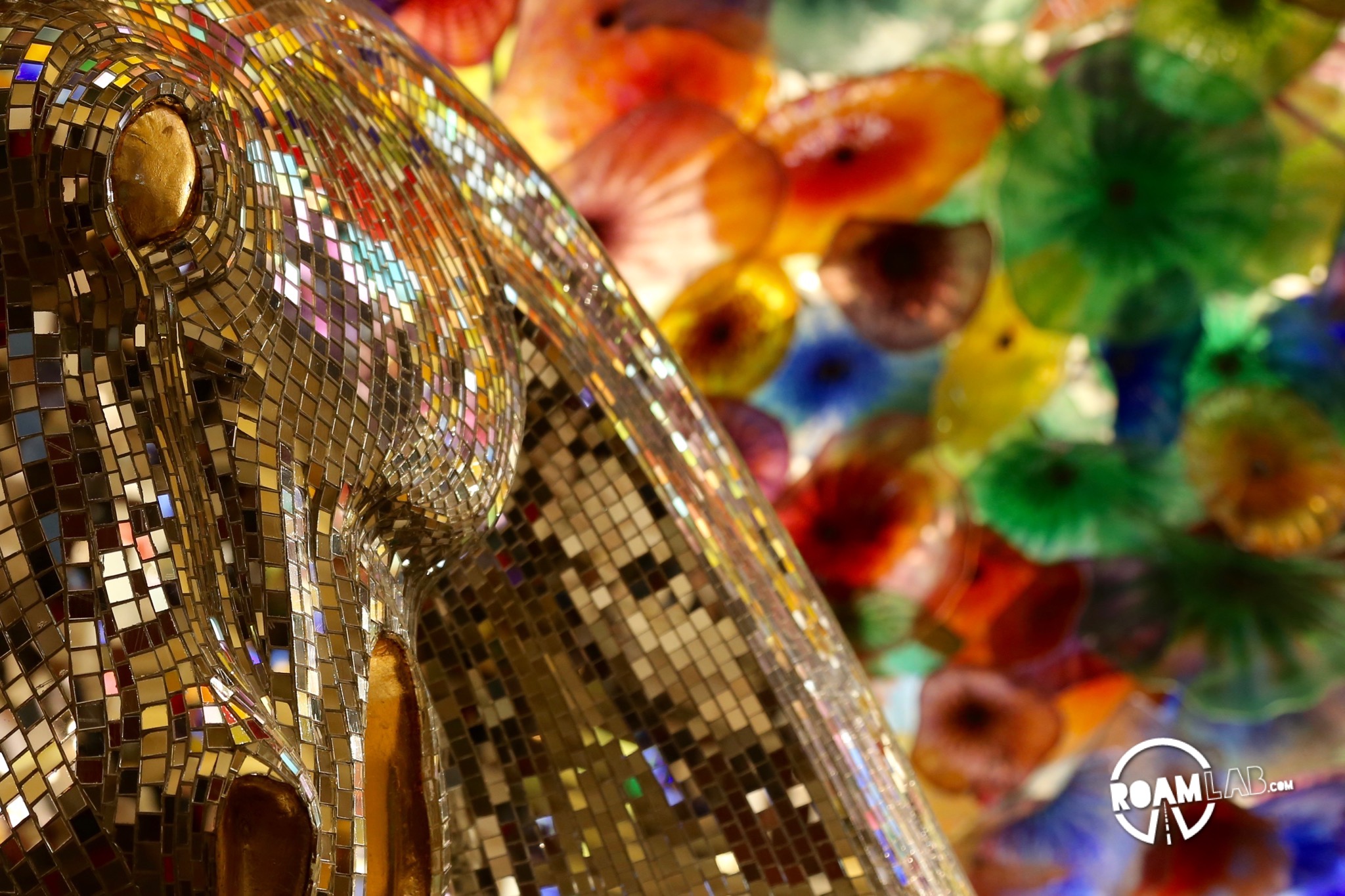 "What brings you to the Las Vegas Hard Rock Hotel?" Asked the man behind the counter. We looked at each other and sigh, "Showers."
Checking In To Las Vegas
After two days camping in Death Valley, we were dusty, dehydrated, and exuded a pungent odor that would call for stink lines if we were animated. We also had work to do, so we took advantage of the weekday pricing in Vegas to sleep indoors for two nights.
Tonight, though, I don't have much energy beyond checking in, having dinner, and crashing in bed harder than the stock market in 1929.
Our first lesson of Vegas was that one entree was enough. Vegas portions rival those of the Big Texas Steakhouse and half a portion left us perfectly sated. The fist night, we ordered the the house burger and some strange BBQ burrito that left use scratching our heads and rubbing our bellies at the same time. The burger would have been enough. With two massive patties and a height far greater than my mouth could ever encompass without unhinging my jaw.
I cannot unhinge my jaw. I am a human, not a snake.
A Hotel Room And Office
We woke up at 5:30 am and started working. There is something about camping that resets our internal clocks for an early wake up. We anticipate the sun. Today was a day to catch up on all that work we had left undone while in the desert.
A lot of people, when not working in an office, choose to work in a coffee shop. We find that to be far too noisy and we don't feel like competing for a power plug with all the people who do choose to work in a coffee shop. We generally prefer libraries, Denny's, and hotels. Hotels, though, tend to be the expensive option. Yet, they mean that we can work strait through our entire working day without interruption. If room service is available and not too expensive, we might not even leave the room. We may stay within the same ten yard radius from check in to check out. Though, being in Vegas, we did plan for one excursion…
Working Late
I sat in an oversized chair next to floor to ceiling windows framing Las Vegas at dusk, watching the slow upload progress on my screen and yearning to prowl. The city was so close and so far. What I thought would take a couple hours strung along through an additional three. Sunset, neon lights, and tantalizing views played out beneath me, and I continued to write code. That's what pays for the hotel. And yet. There is so much fun to be had. So much fun being had by people other than me. That might have been my fun.
It's not that I need all of the fun but a bit would be nice.
Loading…
Loading…
Live!
Our latest site updates are out and we had well and truly earned the following drinks.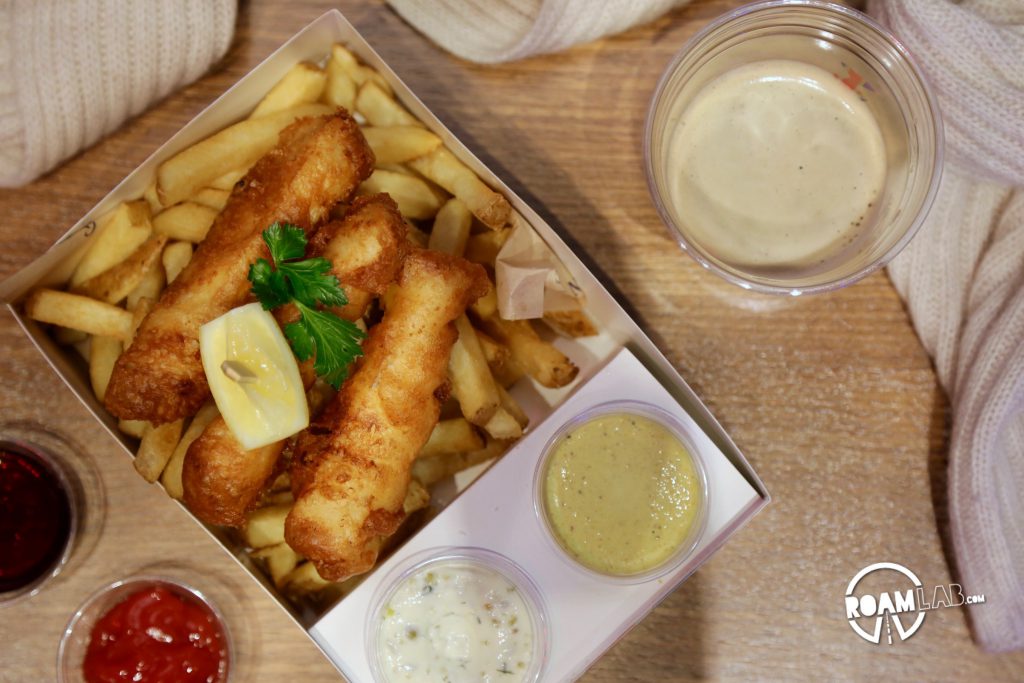 Vegas, In Summary
All told, this was one of our most successful stopovers. We hit several ambitious development goals in the day and a half we stayed in Vegas. Better yet, we took time in the evening to soak in the atmosphere of sin city. I can see us returning to spend weekdays at the deeply discounted hotels and weekends in the Nevada desert.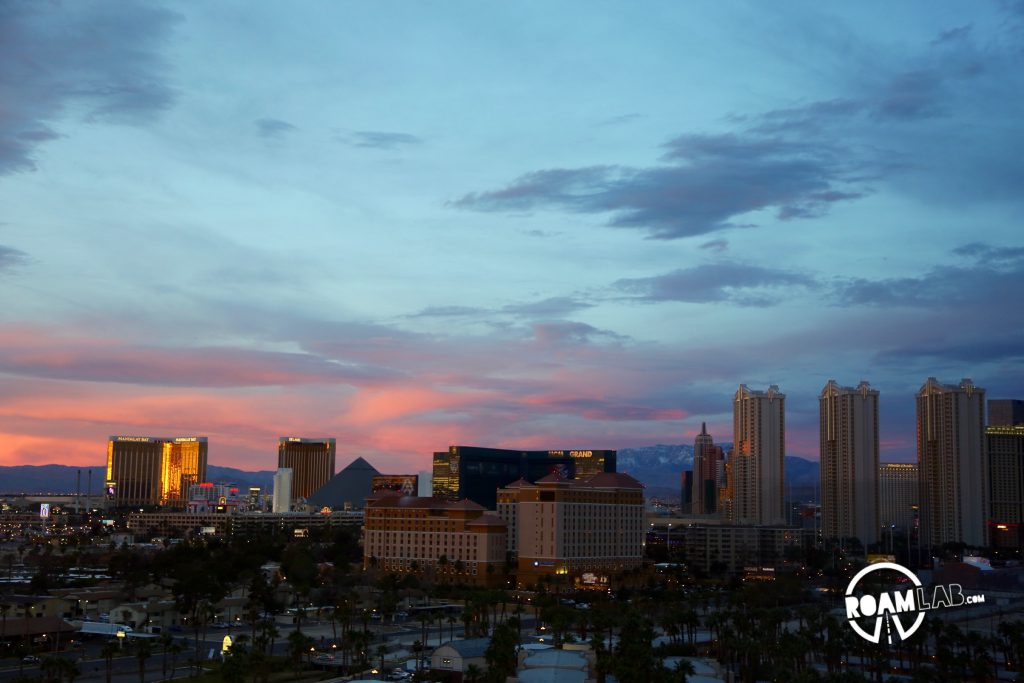 We checked out of Vegas with a sense of accomplishment. The price of a hotel was well worth it, especially as it rivaled the price of California's more popular campsites.