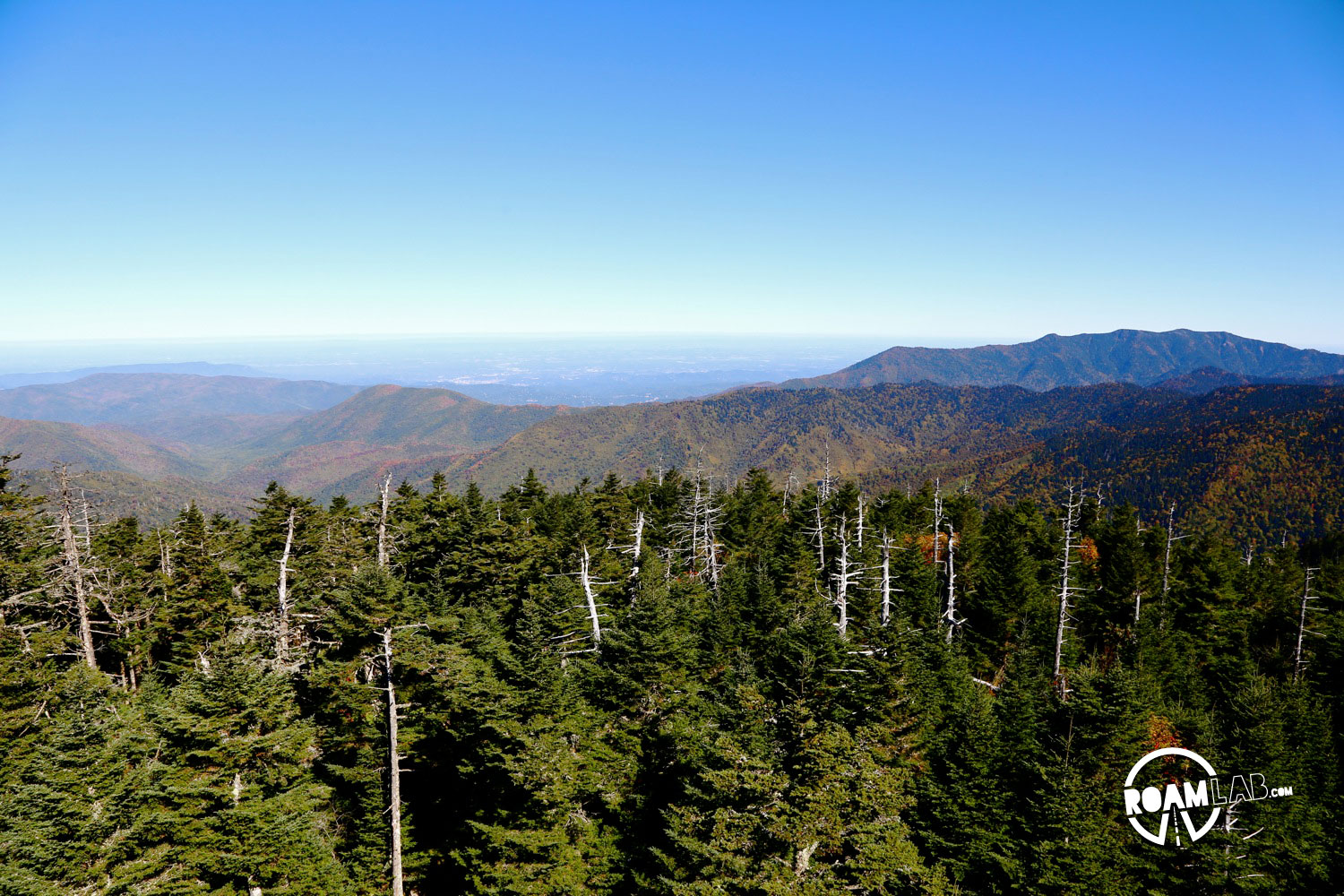 Clingmans Dome Observation Tower Hike
Great Smoky Mountains National Park
The hike to the Clingmans Dome Observation Tower Hike is a short but steep half mile hike with an 311 foot elevation gain. It is an incredibly popular path—old and young stop to catch their breaths at the many benches along the path. While we leaned into the incline and trudged up the steep path even we were huffing and puffing with the high elevation exercise.
Clingmans Dome is the tallest mountain in the Great Smoky Mountains National Park. Its peak reaches 6,643 feet and is covered in a Southern Appalachian spruce-fir forest which only occurs at these higher elevations. The dome is also the tallest point in Tennessee and the highest point of the Appalachian Trail. On a clear day, you can see 100 miles from the summit. So, it was only natural to build an observation tower on the mountain's peak.
Clingmans Dome Observation Tower is an unusual site in a national park. While the National Park Service now makes a great effort to source natural materials that blend in with the environment, Clingmans Dome Observation Tower is made of concrete. This was unusual even in its day. Architect Hubert Bebb met with some conflict over his design, but the single pillar support with a winding ramp to the 45-foot elevated observation deck won out and was completed in 1959.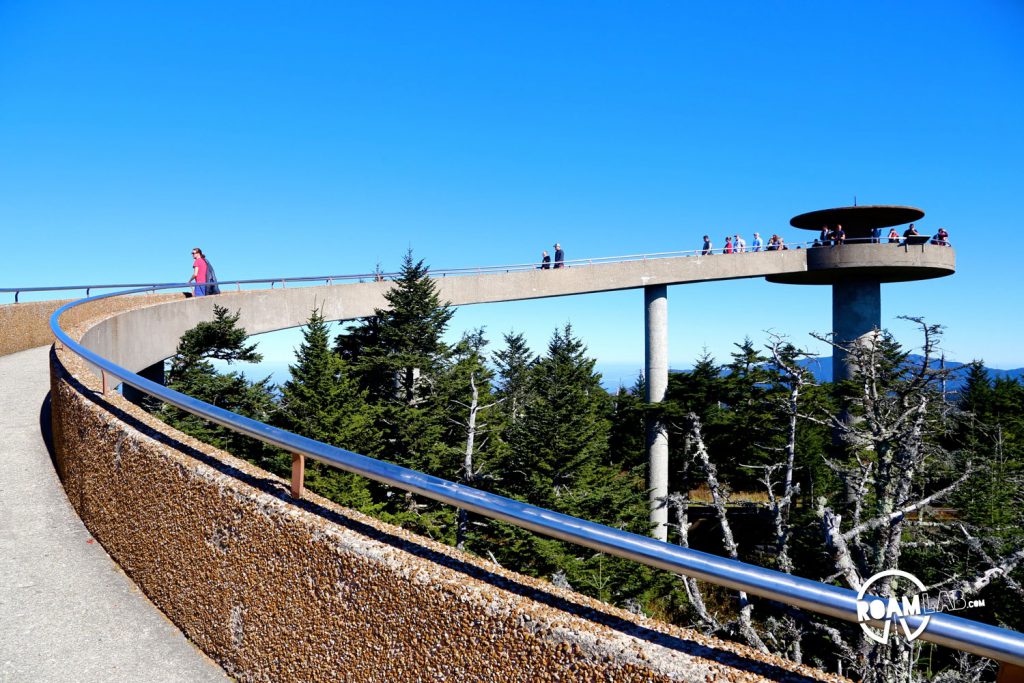 Today, the trouble with this trail isn't really the elevation or the concrete. It is the parking lot. We arrived at mid morning and even then, the lot was completely full of cars. It wasn't only the parking spots that were full. Cars crawled along the packed aisles of the lot, trying to nab a parking spot near the trail head. We looped through the parking lot (it was the only way to turn around) but then immediately descended along the road until we could find a spot to park along the road side. By the time we returned from our hike, there was a line of cars stretching half a mile down the mountain road, waiting to get to the parking lot. If you ever come to Clingman's Dome, do it early in the day.