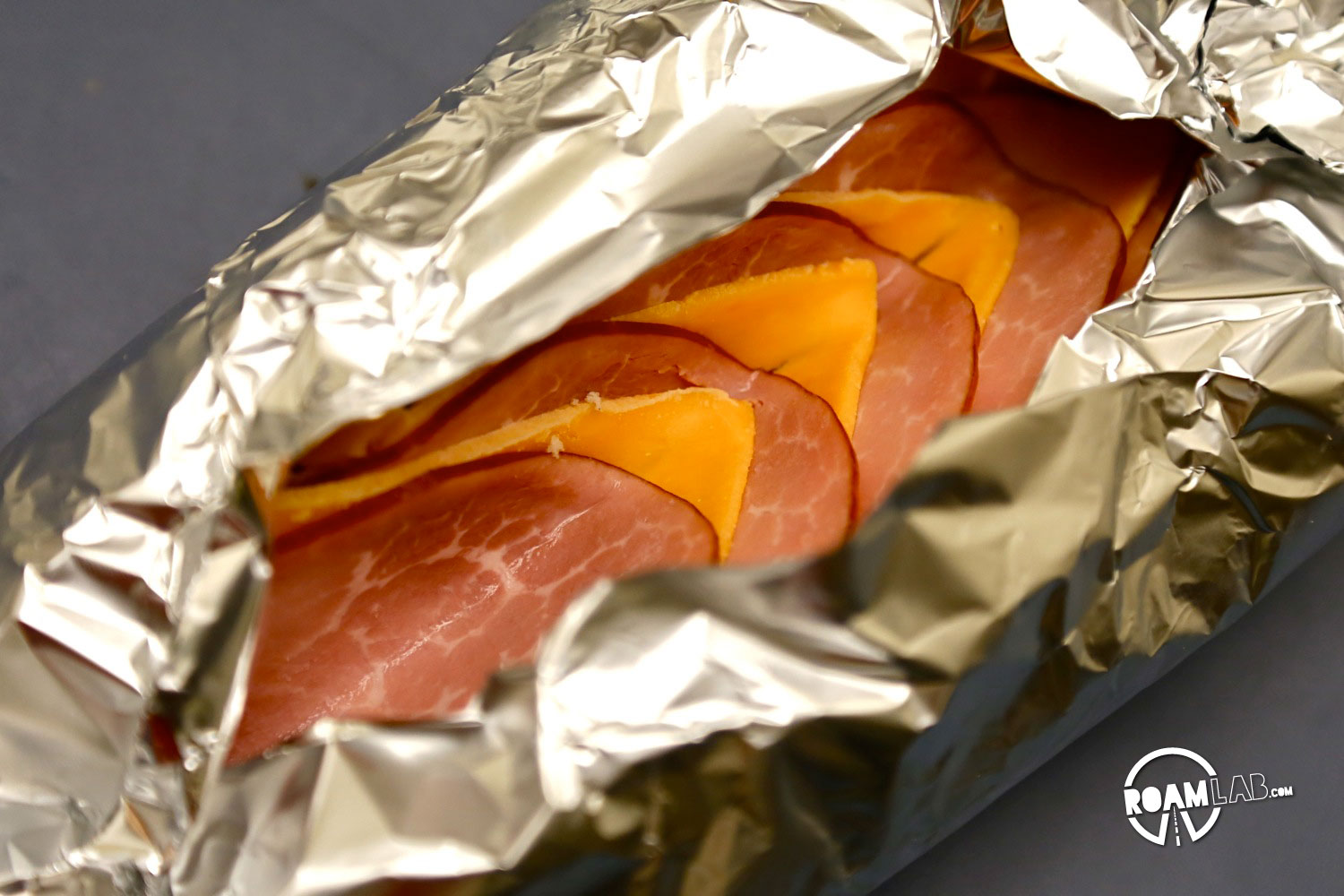 Hiker's Cheesy Ham Pretzel Roll
Campfire Cooking
So, we got a grilling basket and like the proverbial hammer finding nothing but nails, I now see all cooking challenges as sandwiches. Now I walk down the grocery store aisles and consider: how could I use this in a sandwich? So, when I came across a pretzel roll, I thought, "this I can work with." And so, I present to you: Hiker's Cheesy Ham Pretzel Roll.
Hiker's Cheesy Ham Pretzel Roll Recipe
Serves 1
Ingredients
1 pretzel roll
Ham (sliced)
Cheddar cheese
Equipment
Grill Basket (One can alternatively wrap the sandwich in foil but that way is far more likely to result in burning)
Directions
This one is pretty simple, no? Pile slices of ham and cheese onto half a pretzel roll. Place the top half over the pile. Place in grill basket. My pictures are from my misadventures with tin foil, but my final takeaway is that it makes sense to squish the sandwich into a grilling basket where I can easily monitor my progress and not burn the bread. Toast the sandwich so that the cheese is melted and the bread is crispy. Then enjoy!