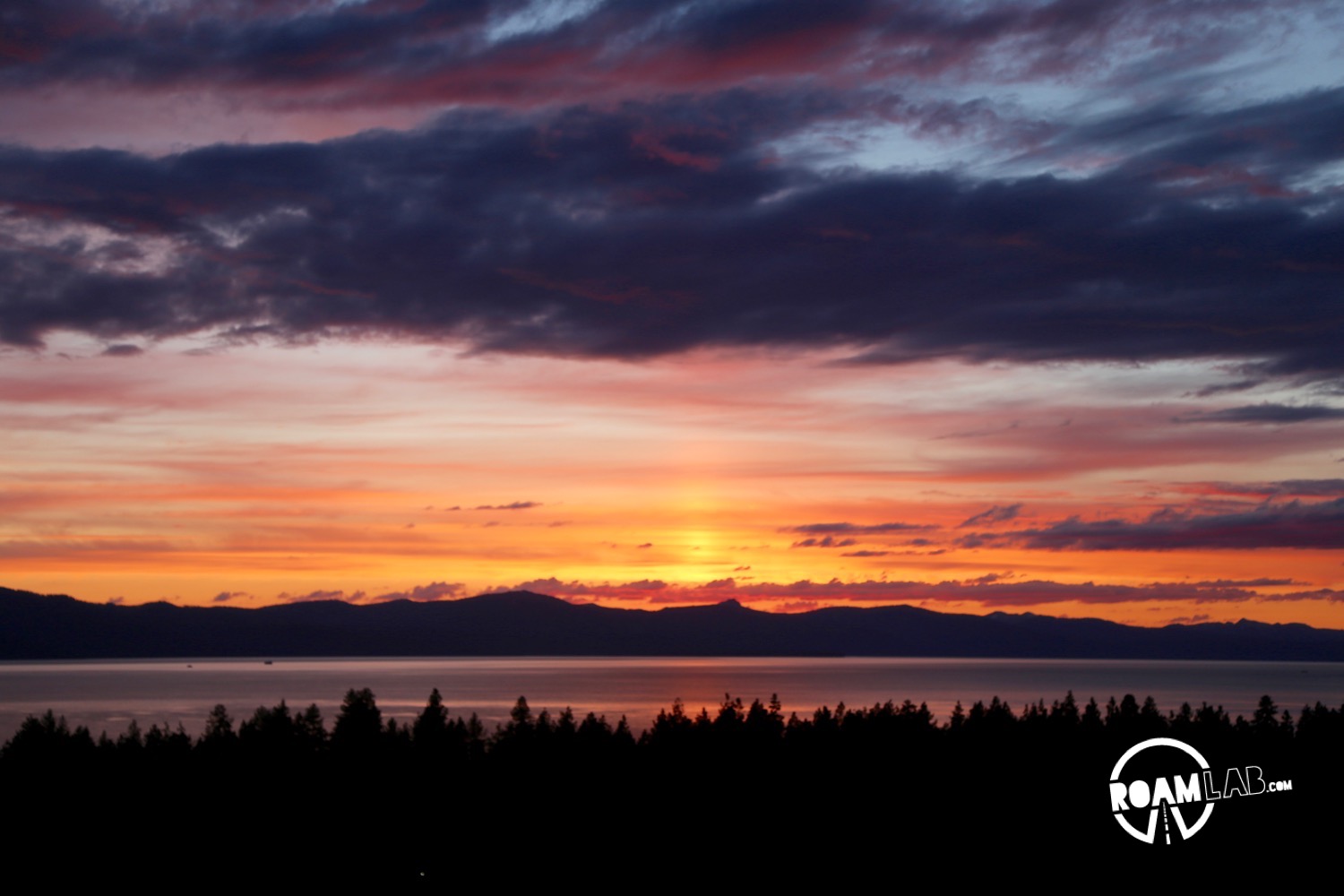 After days of camping and a pungent reminder of the warm showers we had been missing, we decided to wrap up this leg of the journey with a night's stay in a hotel. Given our trajectory, we figured Lake Tahoe was the logical stop. I was determined to not step outside of the hotel from check in to check out. It would be a lazy evening of food, wine, and meditating on our adventures thus far. Happily, we were upgraded to a room on the 12th floor. From it, we could see the lake and the mountains on the California side.
After consuming an unholy contrivance purporting to be freeze dried scrambled eggs that morning, we were determined to have a proper dinner—something distinct from the blind campfire experiments that I had subjected us to over the past few days. The hotel had a trendy steakhouse. We did not order steak. My fearless driver enjoyed king crab while I chose sea bass. It was all so perfect.
Aside from the delightful meal, we enjoyed perusing displays with Sex Pistols memorabilia, one of Madonna's dresses from a tour in the 80s, and Michael Jackson's glove. But better than all of that was the sunset we encountered when we returned to the hotel room. It was magnificent.