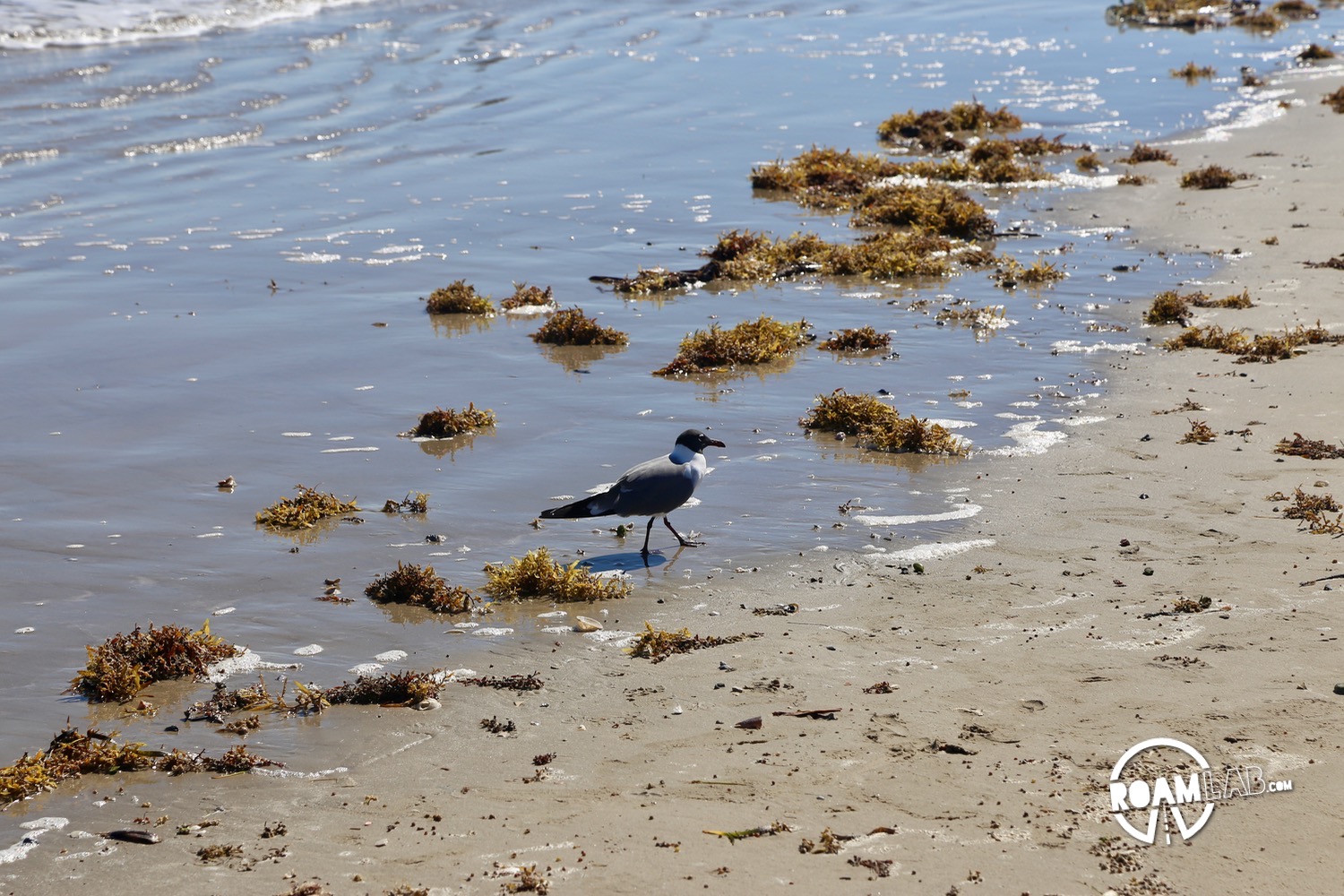 After spending days in South Padre Island, here we are on the northern tip. While there are still sand dunes, they are smaller and quickly give way to grassy wetlands. As Padre Island National Seashore is to South Padre Island, Mustang State Park is to Corpus Christi. Here, the bayside residents can get in the wilderness to camp, swim, fish, and kayak. There is an extensive parking lot for RVs. I can only imagine how crowded this place gets on the weekends. We were there, though, to get our feet wet.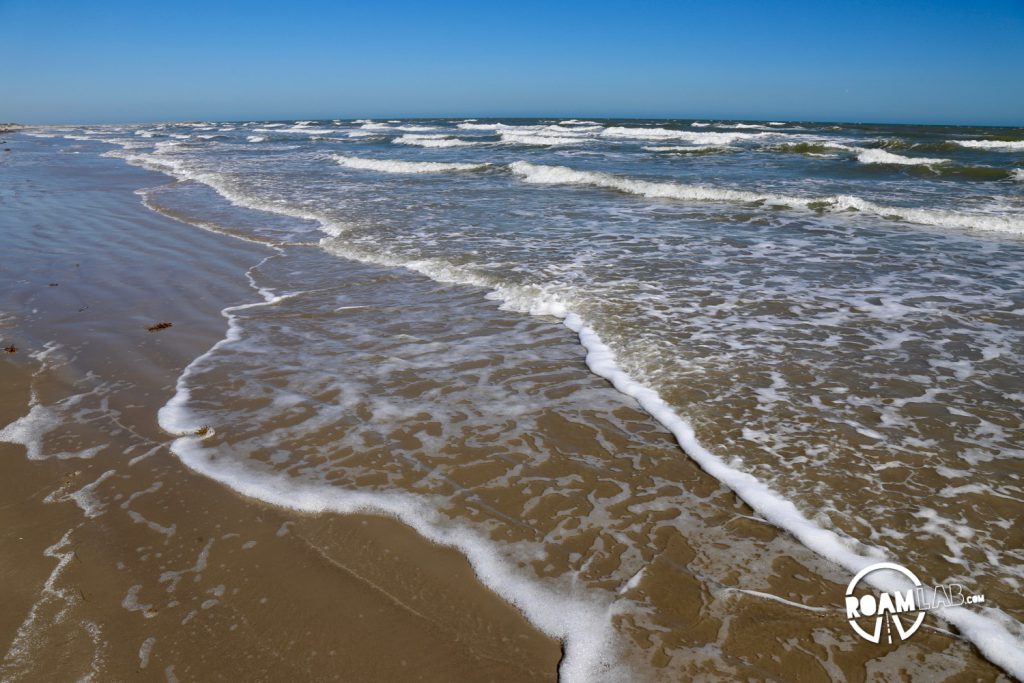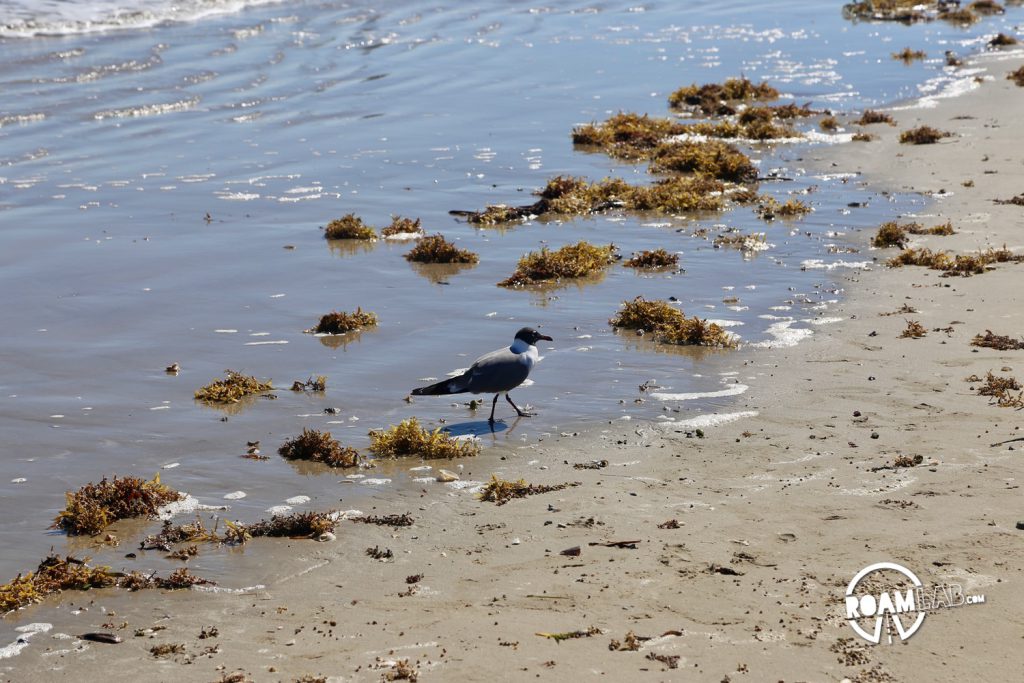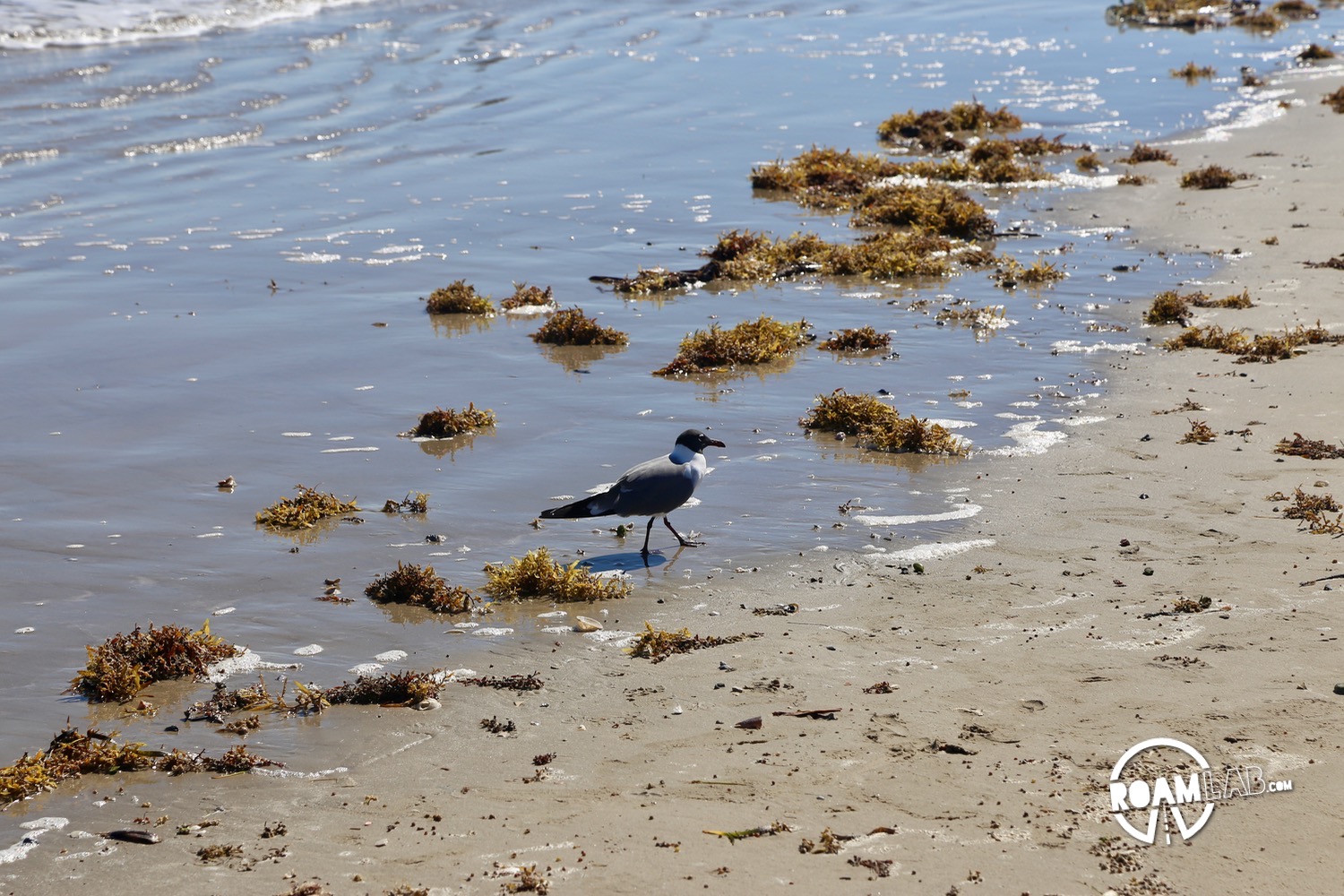 And We (Try To) Continue
Further north, the island is surprisingly developed. Condos, RV parks, and housing developments break up the wetlands and hug the coastal vistas, becoming more dense as we draw near to Port Arkansa.
Port Arkansas seems to follow a south Texas tradition of beach shops with massive shark sculpture as the entrance. This town, at the terminus of Padre Island, possesses a ferry. I charted this route with the explicit goal of riding the ferry. I came to regret that decision.
We waited in a long line of cars, lined up to board different ferries. While lazily reclining, I notice something that grabbed my attention: Dolphins! Around the oil rigs and fishermen, dolphins dipped and romped. I eagerly waited to board a ferry, to get a closer view…
Before we could even get on the ferry, though, we had to wait. A white truck couldn't seem to exit the ferry and held up the entire process. It sat on the deck with other cars trapped behind it and us, waiting for our turn to board. Somehow, he managed to break down while on the incredibly short transit between mainland and the island. So the RV, SUV, and semi tightly packed behind the truck wiggled their way around the truck. Yet, the truck remained. We waited and waited and waited as the attendants arranged how to forcibly expel the uncooperative truck.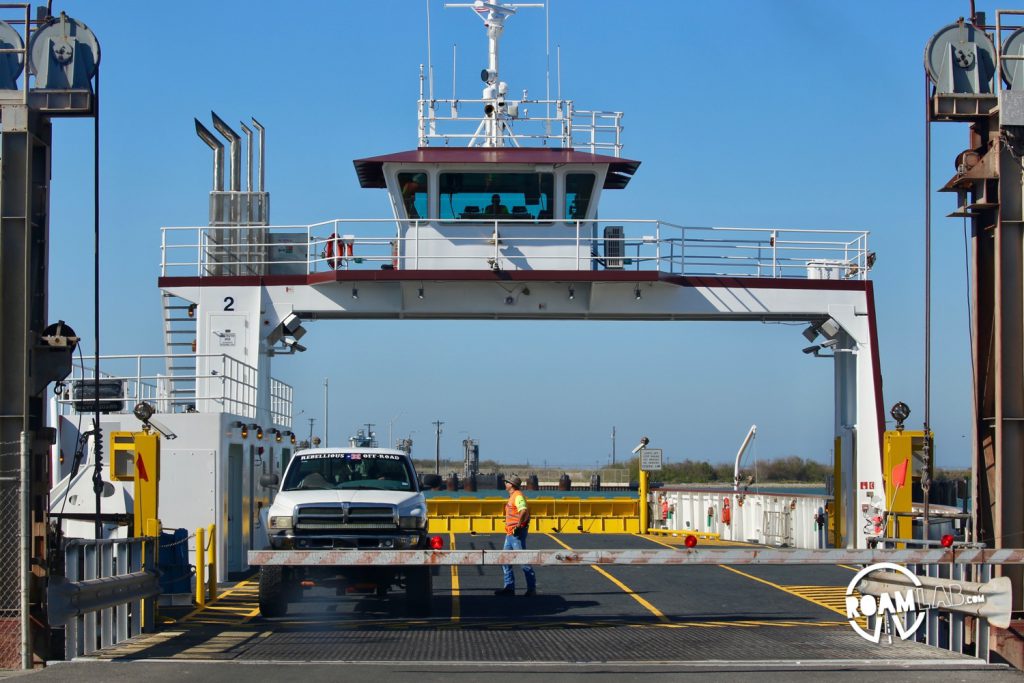 By the time the truck was ejected, the dolphins were gone. I shake my fist at you truck for my time and again for the dolphins. Alas, dear dolphin, our time together was so brief.