Purple Mountains Majesty
The Grand Tetons rise out of the Wyoming prairie with an abruptness and drama that cannot be ignored. The mountains form a 40 mile long active fault-block range that continues to grow as pressure forces the rocky fault upward with occasional, massive earthquakes.* Some remnants of cattle ranchers' cabins remain within the parks borders, reminders of the earlier land owners who roamed these plains until John D. Rockefeller, Jr. bought up the range land in a covert strategy to create a new National Park. Today, visitors flow between the neighboring Yellowstone and Grant Teton National Parks along the John D. Rockefeller, Jr. Memorial Parkway. Herds of buffalo, grazing gazelle, moose, and elk populate the prairie. While giant glaciers and alpine meadows can be explored along the trails that wind up into the craggy Tetons.
Visiting the Grand Teton
Grand Teton benefits from being the lesser draw in the area. While the world converges on Yellowstone, Grand Teton offers a more low key experience without compromising on natural beauty. Historic homesteads, bison, elk, and sprawling prairie are all common sites with Grand Teton rising in the background. Jackson Hole, just south of the park, offers food and accommodations, but visitors can spend a week hiking, camping, and eating without ever leaving the park.
Things to Do In Grant Teton National Park
Take in the Mountains from Signal Mountain
See a moose at Moose Junction
Hike to Inspiration Point
Cocktails with a view at Signal Mountain Lodge
Take a selfie at the Oxbow Bend Turnout
Watch the buffalo at sunrise at the Elk Ranch Flats Turnout
Explore historic homesteads on Mormon Row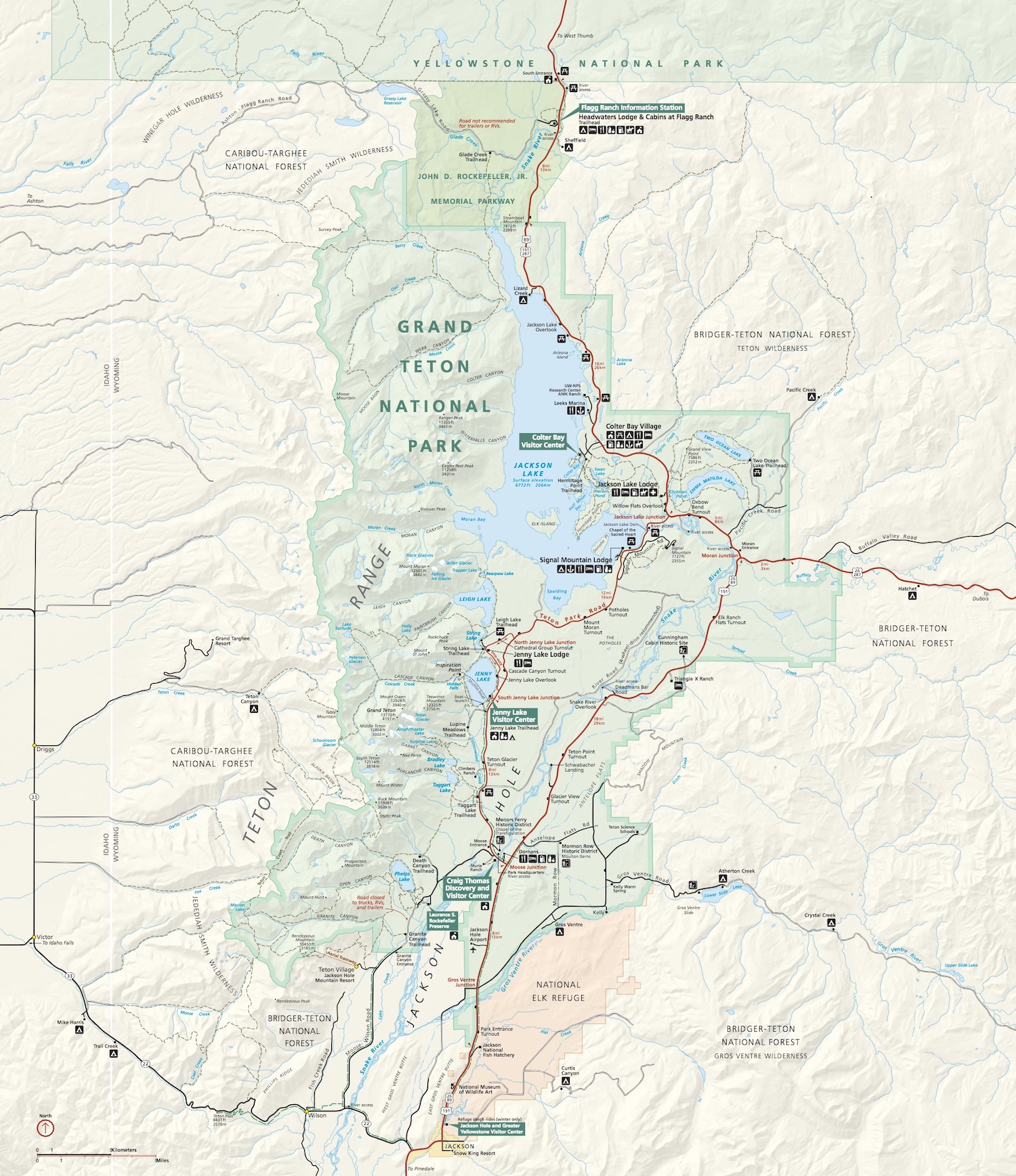 Grand Teton National Park
Map