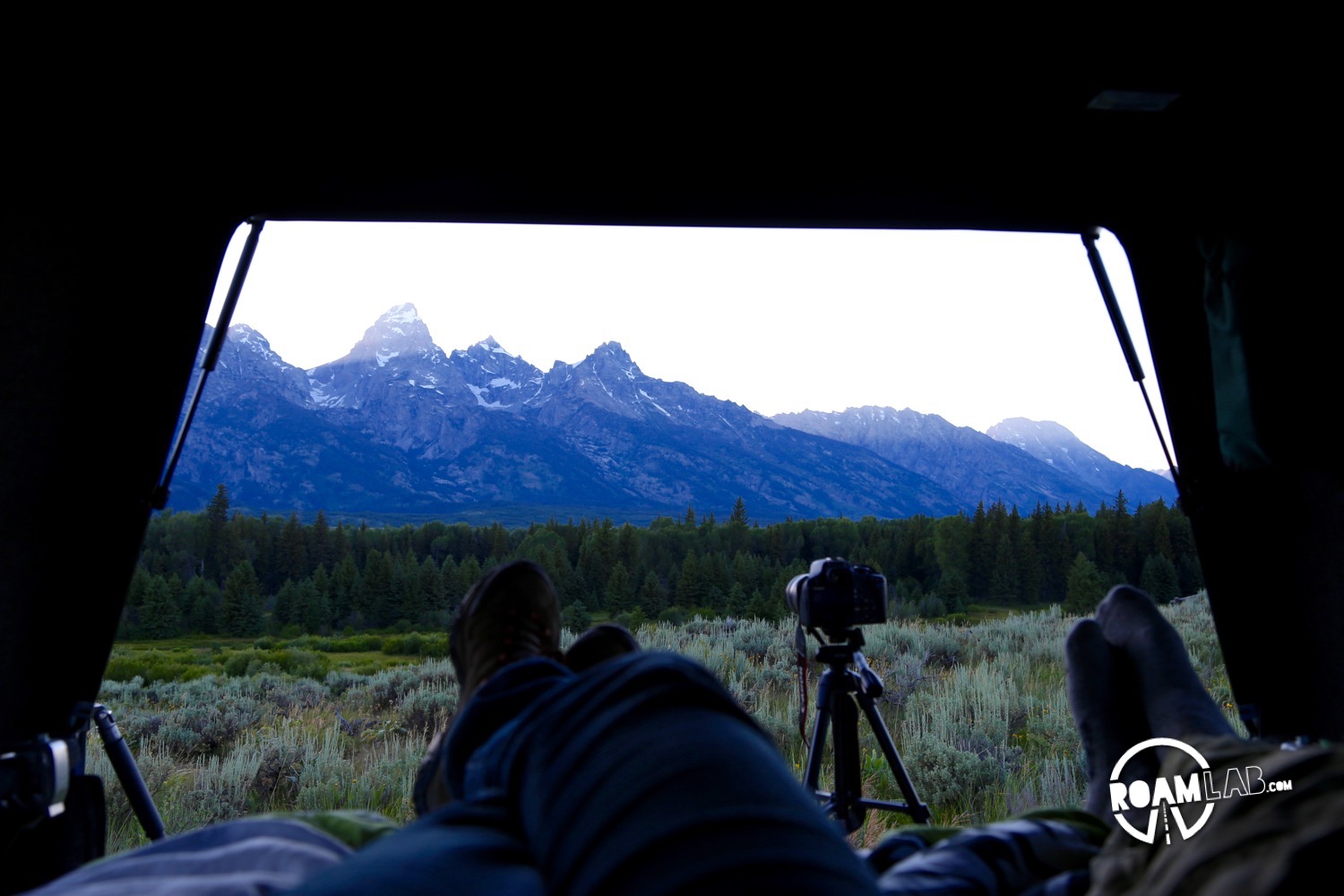 Day 1
Grand Tetons National Park
I feel like some Judie Bloom high schooler when I write that today was the best day ever. But it was really awesome. After a couple of days of travel, we rolled through Yellowstone to our campsite in the Grand Tetons. In the course of the day, we saw a bald eagle, buffalo, elk, and moose. The only thing left on our Yellowstone bingo card is "bear." My preference would be a black bear, but I wouldn't want to be considered "picky." There certainly is an unhinged part of me that wants to see a grizzly bear in the wild.
My fearless driver wants to see a grizzly bear in the wild. See, fear is a good thing. It lowers the odds of being mauled by a grizzly bear in the wild.
My fearless driver also doesn't want to buy bear spray. It's expensive! Instead, we could get an air horn. By my driver's logic: airhorns are worse. Bears should be smart enough to fear the risk of tinnitus from an airhorn. I think there are plenty of Homo sapiens concert goers who demonstrate that a lot of people don't even know what tinnitus is.
Rather than courting bears, however, we focused on reconnoitering the area, planning our next few days, and positioning ourselves for sunset.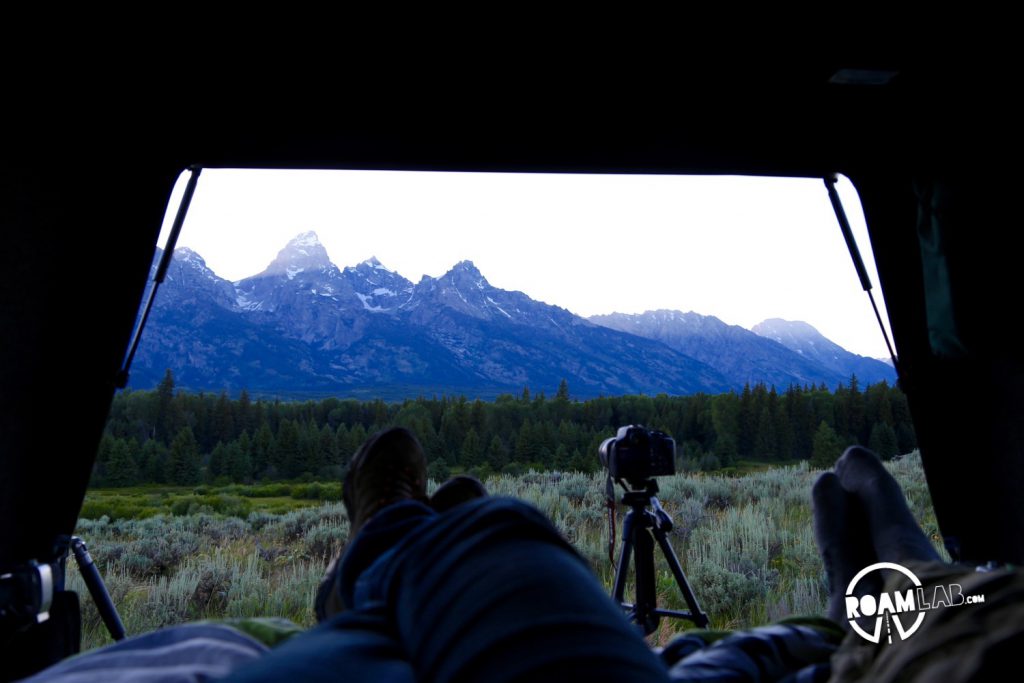 Truthfully, Grand Tetons National Park is not a good location for watching the sunset. We have gotten spoiled on the west coast. The entire park is the eastern part of the Tetons. The sunsets behind the range. Photographers prefer to capture the Tetons at sunrise, illuminated by the warm glow of the early sun from the east. All the same, we drove down to Blacktail Ponds Overlook for a scenic view of the sunset. Unfortunately, there were no clouds to reflect the light of the setting sun, so most of the pictures are washed out. Fortunately, there were moose. So, while we didn't see a sunset, we did see a mother moose and her calf.
More fortunately, the clear sky that made for a pathetic excuse for a sunset made for a magnificent tapestry of stars as night fell. We jumped in Dodgy and wandered up to Signal Mountain where I tried my hand at photographing the stars. More on that later.