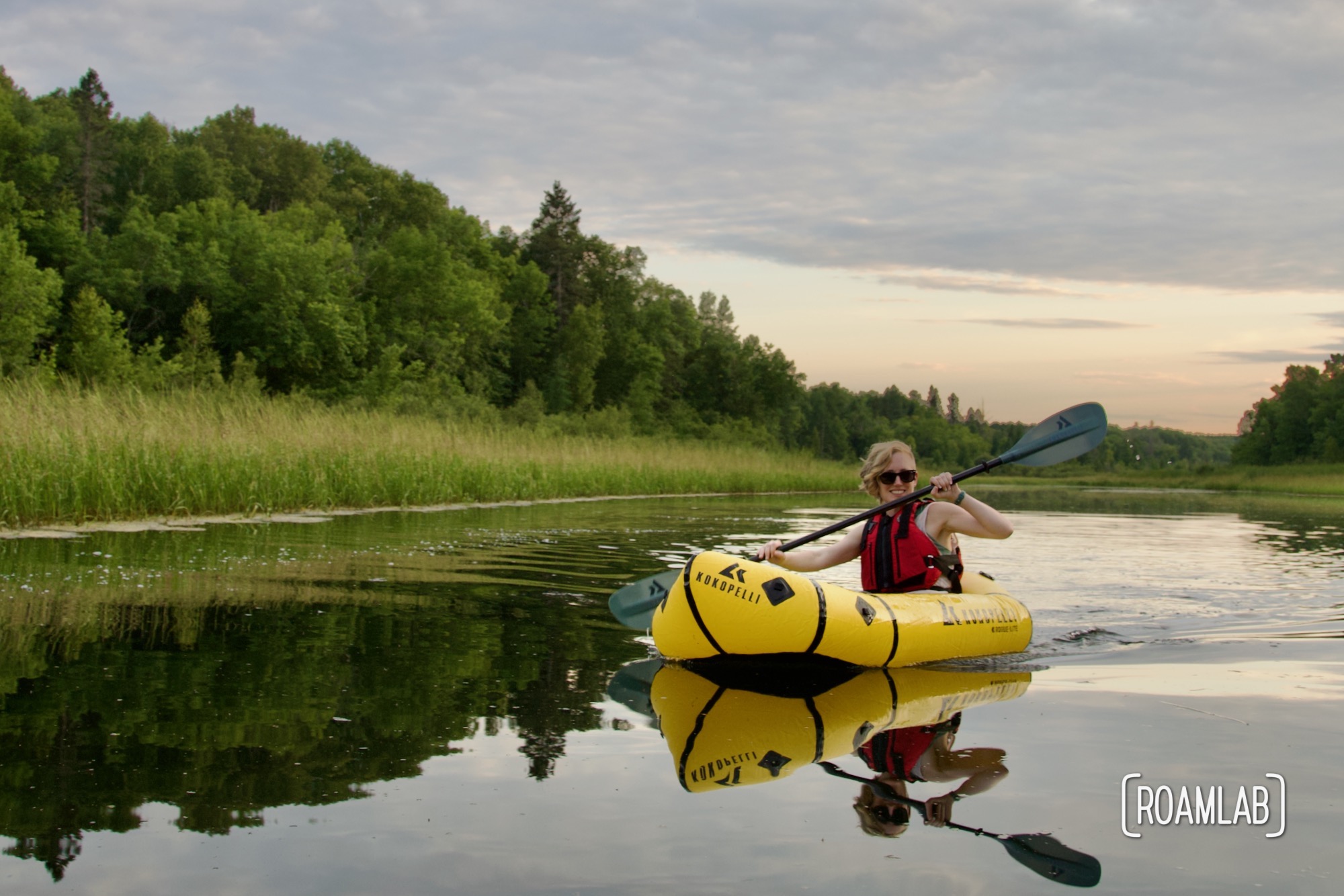 In the Land of 10,000 Lakes, where water is the very essence of the landscape, paddling is not just a recreational activity; it's a way of life. Minnesota presents an open invitation to paddle enthusiasts of all stripes—kayakers, canoeists, rafters, and stand-up paddleboarders alike. Whether it's the serenity of gliding across a glassy lake or the thrill of navigating river rapids, the state offers a paddling experience for everyone. And for us, aboard our inflatable rafts, the possibilities feel endless.
We are never that far from a body of water to explore. The only question is one of access. Lakes and rivers of every size are surrounded by vacation cabins, waterfront businesses. But it's not all private property. National, state, and local parks carve out notable stretches of lake and riverfront for recreation, education, and preservation. Better yet, many lakes are connected by rivers and creaks. So accessing one small pond can mean a full day of exploring a maze-like network of waterways.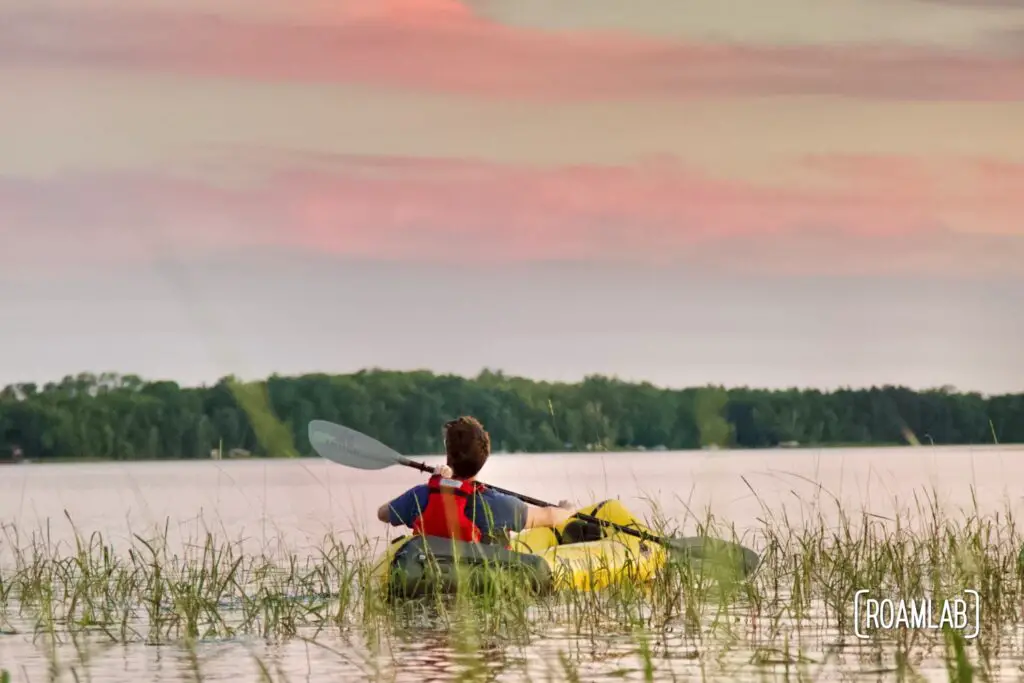 Paddling Destinations Worth A Trip
Of course, while there's always a prospect for fun, no matter the size of a waterway, some stand out as particularly notable destinations. These distinguish themselves as places of untouched wilderness, exceptional landscapes, and remarkable opportunities for adventure.
Boundary Waters Canoe Area Wilderness: A million-acre wilderness of interconnected lakes and rivers, this is a dream destination for canoeists. Whether it's a day trip or a week-long adventure, paddling here feels like stepping back in time, away from the hustle and bustle of modern life.
Mississippi National River and Recreation Area: Right in the heart of the Twin Cities, this urban oasis allows paddlers to explore the mighty Mississippi. Suitable for kayaks, canoes, and SUPs, it's a perfect spot for those who want to blend nature's tranquility with urban excitement.
Cuyuna Country State Recreation Area: The reclaimed mine pits, now crystal clear lakes, make for a unique paddling experience. The contrast of the industrial past with natural beauty offers an unforgettable excursion.
Voyageurs National Park: Here, water dominates the landscape, with over 40% of the park being lakes and waterways. Kayaking or canoeing through the maze of islands and peninsulas is like embarking on a voyage of discovery.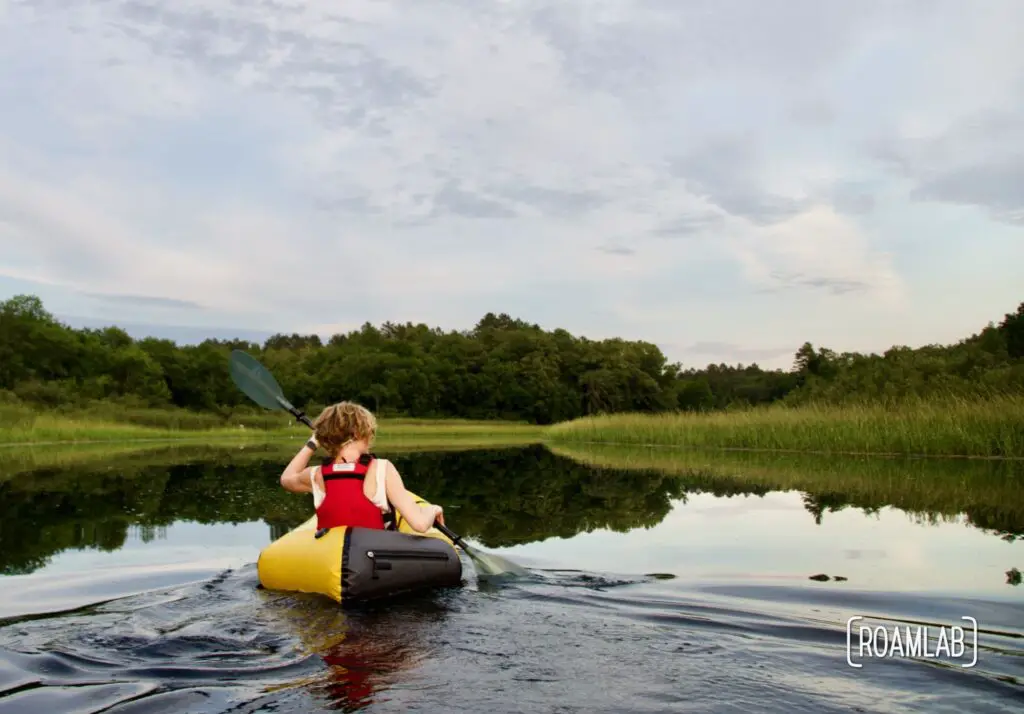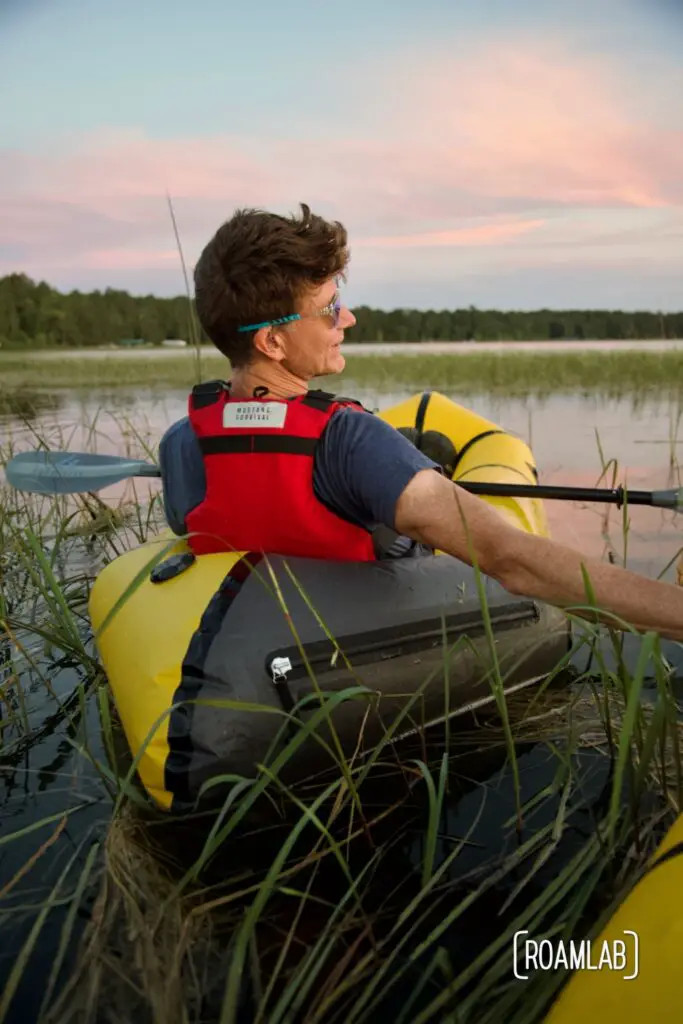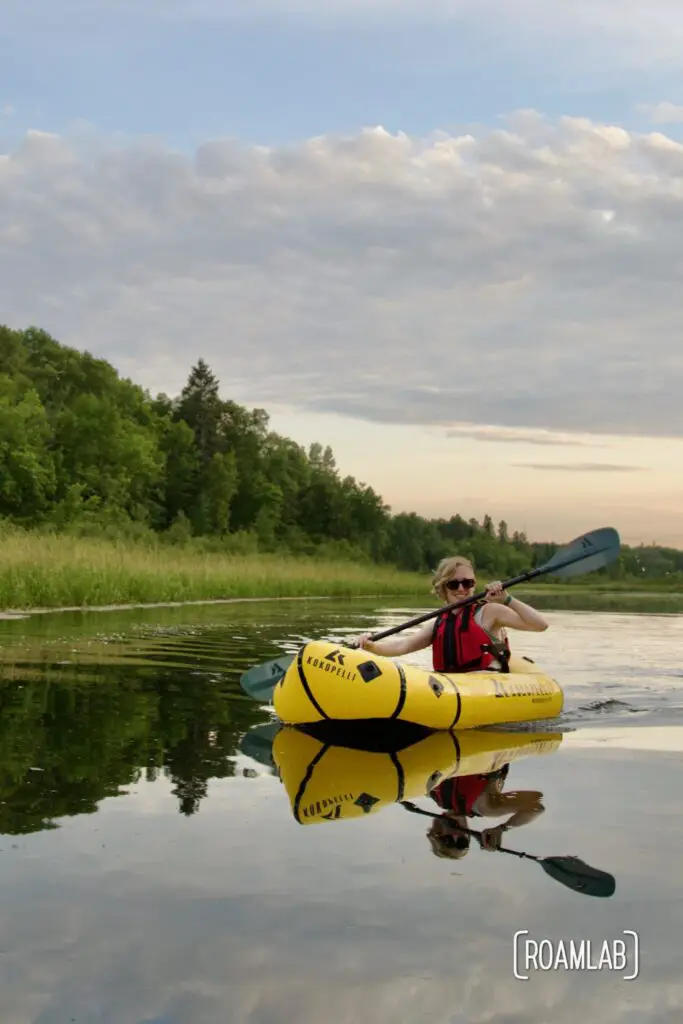 Embracing the Adventure
With so many options out there, we enjoy a tasting menu of waterways, paddling rivers and lakes. Traveling with our own inflatable rafts means that a paddling adventure requires little planning. There are plenty of local launches and beaches where we can access waterways. The shoreline of many lakes and rivers is crowded by cattails and other aquatic vegetation that can limit access for motorized watercraft but that carve out little exclusive paths for paddle-powered craft. It's an adventure tailored to our liking, allowing us to explore and connect with the natural world in an intimate and exhilarating way.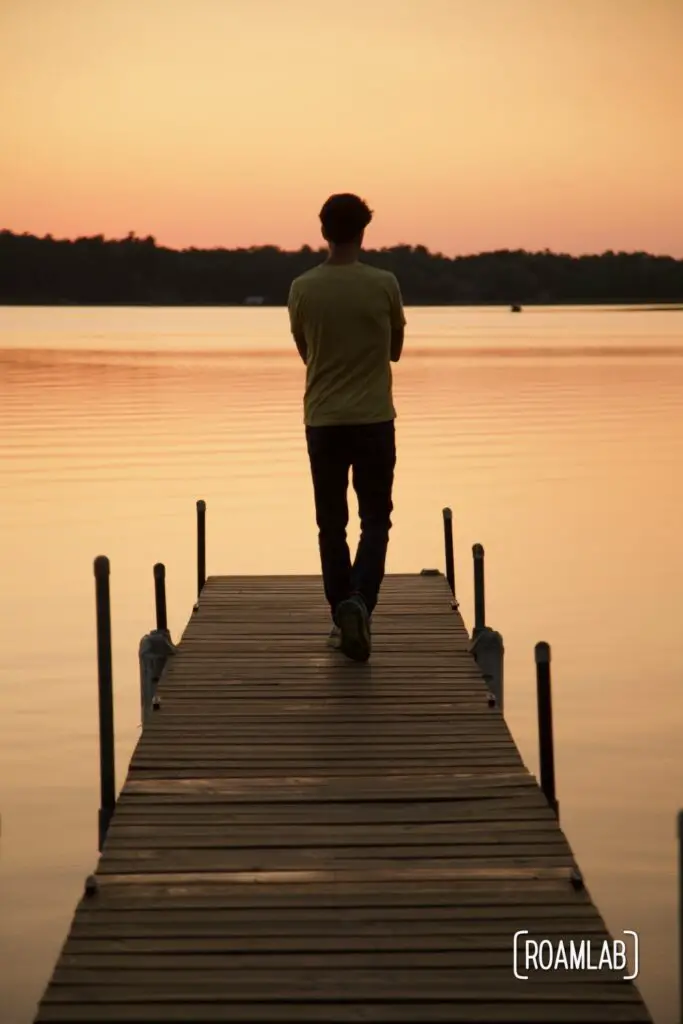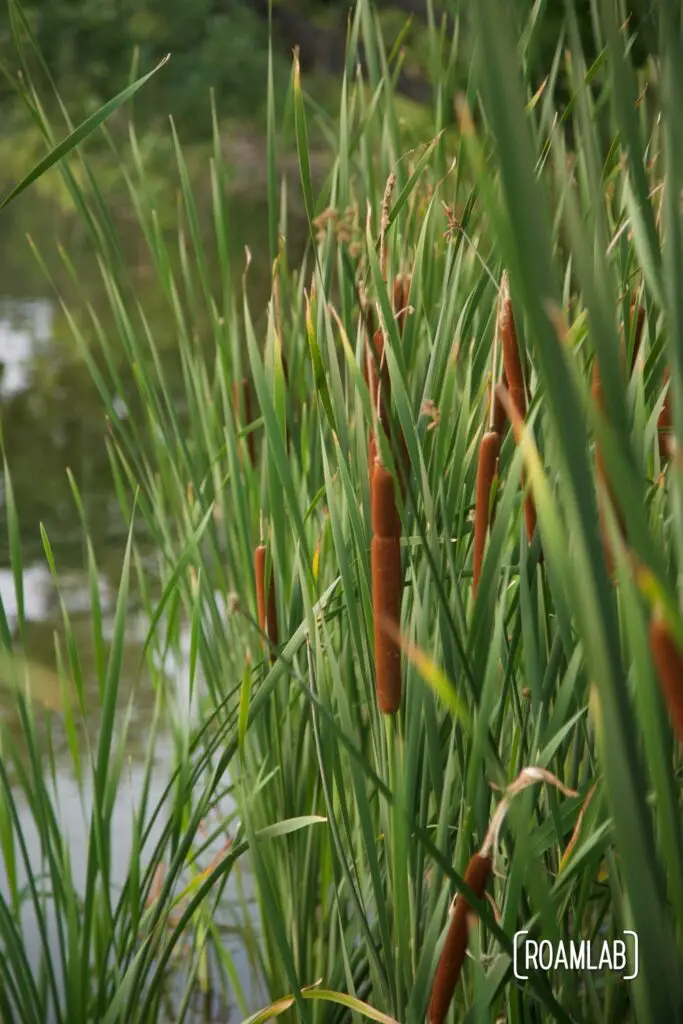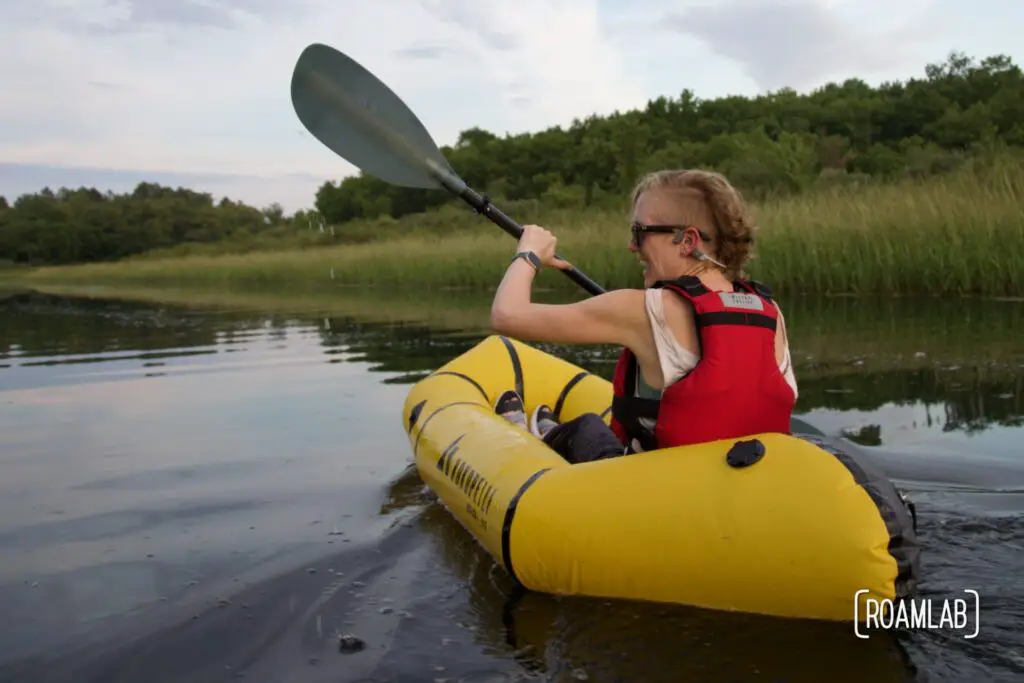 A Paddler's Dream
Paddling in Minnesota is an experience that encapsulates the essence of the state itself. A state overflowing with bodies of water. It is a playground for outdoor enthusiasts, offering something for every skill and interest level.
As we paddle through tranquil lakes and rushing rivers, we can't help but feel a profound connection to the land, the water, and the very spirit of Minnesota. Each stroke takes us deeper into a world where nature is both a thrilling challenge and a soothing balm.
In Minnesota, the opportunity to go paddling is everywhere. So grab a paddle, pick a spot, and come discover what makes Minnesota a true paddling paradise. Whether you're a seasoned paddler or just starting, the water's fine, and the adventure awaits.