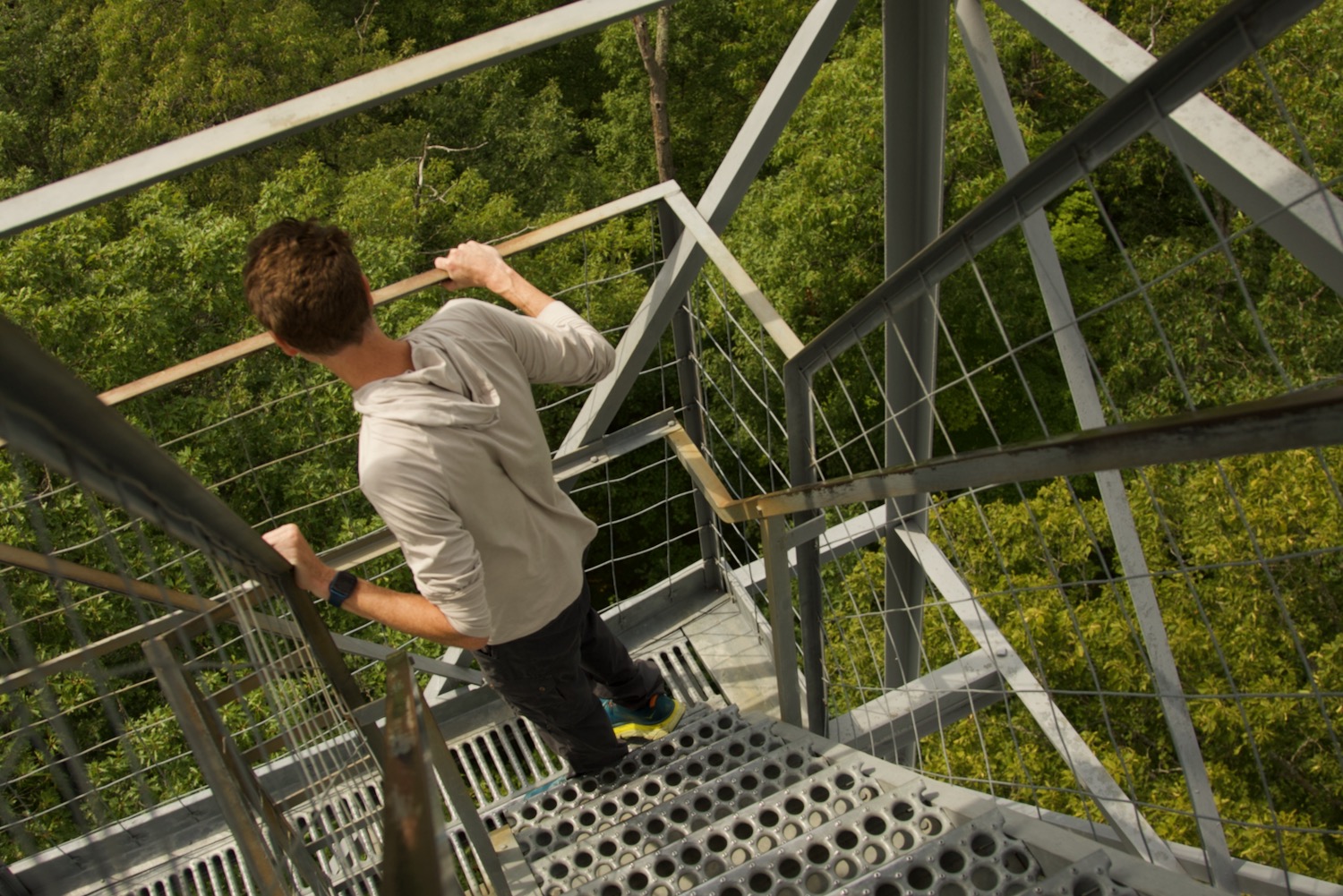 Aiton Heights Fire Tower Trail
Itasca State Park
Normally, when we see a sign for a fire tower, we assume that that means it is close by. A quick diversion for a view, a snapshot, and on we go. But located near the end of a ten-mile, one-way, single-lane road, the route to Aiton Heights Fire Tower is a commitment. But one that is absolutely worth making.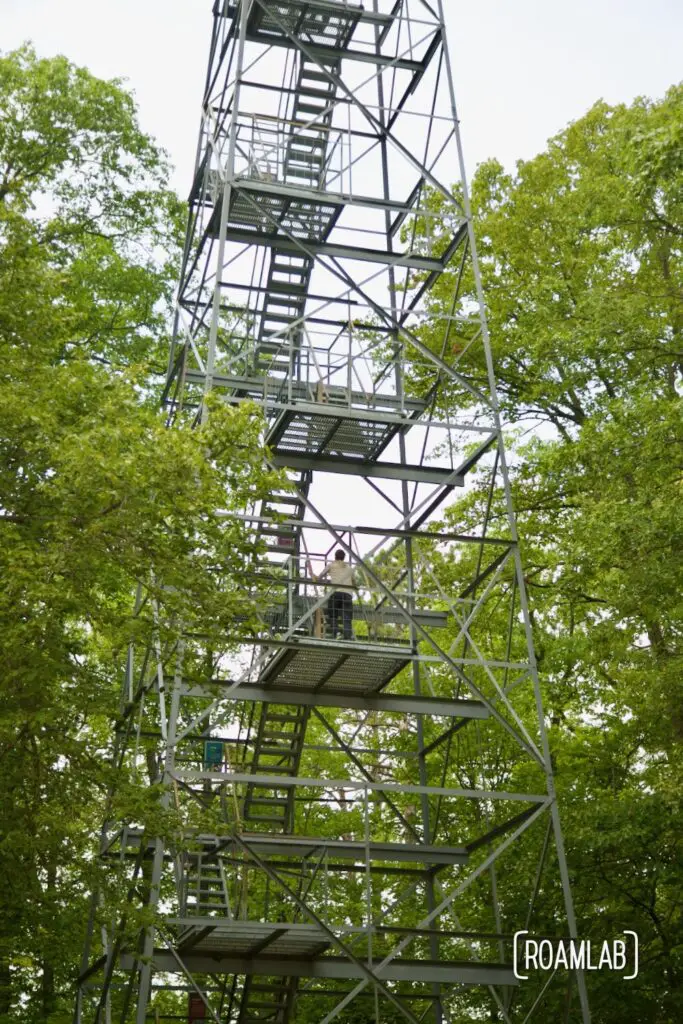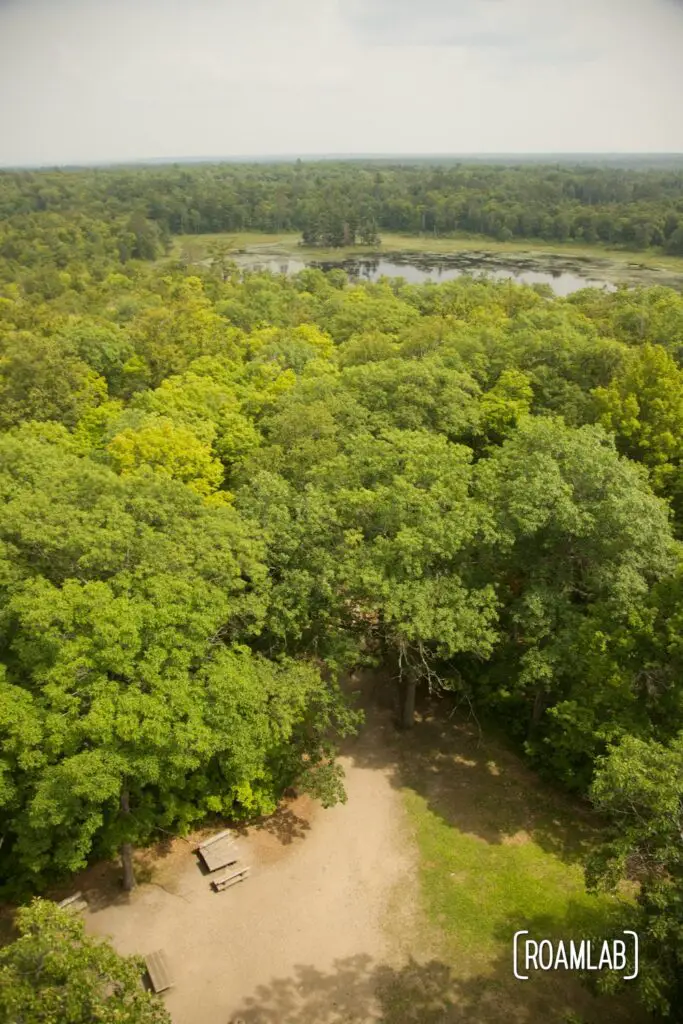 About the Aiton Heights Fire Tower
Nestled within the vast wilderness of Itasca State Park, Aiton Heights Fire Tower Trail invites adventurers to ascend into the skies for a panoramic view of Minnesota's natural beauty. The structure has stood sentinel over the park's lush forests for nearly a century. Built in 1937, this 100-foot-tall steel structure was once a crucial lookout point for forest fire detection. Today, it is a monument to the park's history and a gateway to stunning vistas.
Visitors are invited to climb the 142 steps to the top of the tower, where they are rewarded with breathtaking 360-degree views of Itasca State Park and the surrounding landscapes. On clear days, you can see for miles, taking in the tapestry of forests, lakes, and rolling hills that define this beautiful region.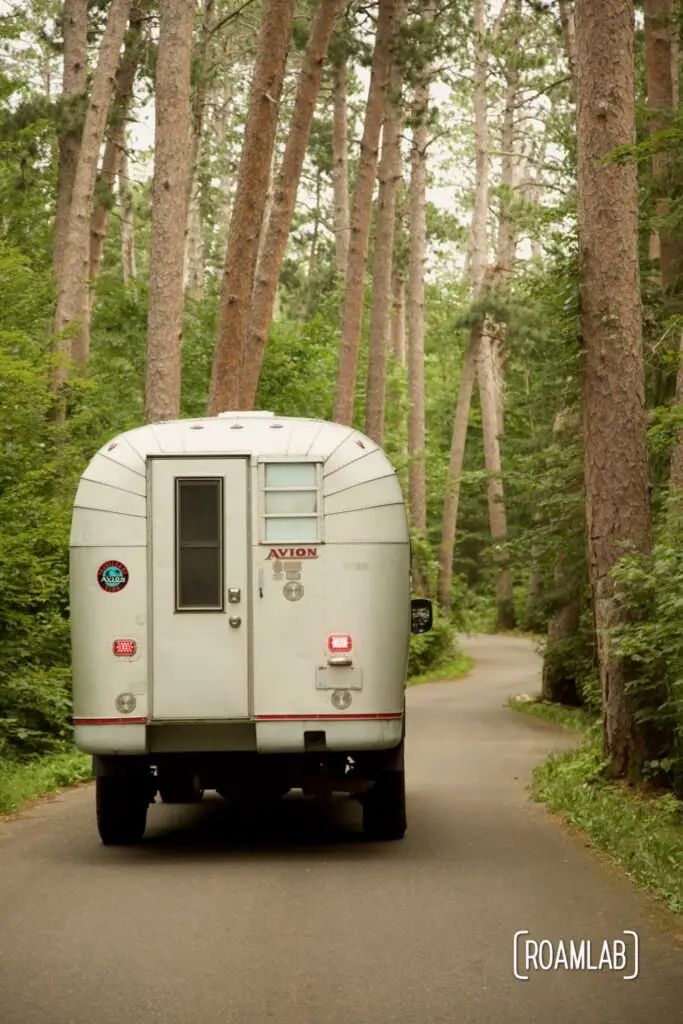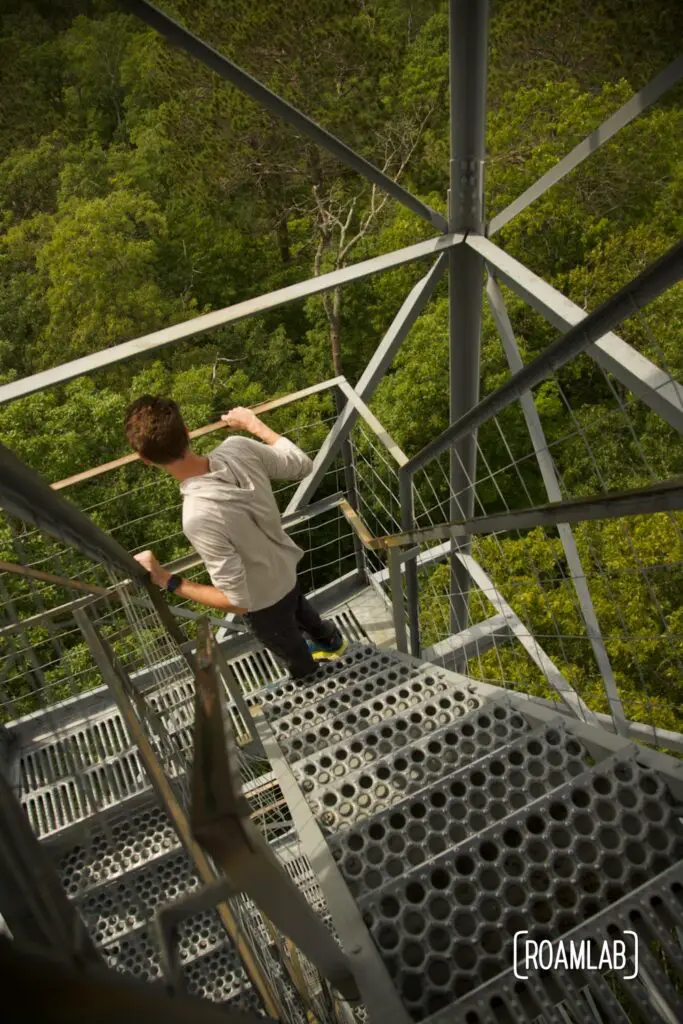 Two Routes, One Destination
There are two ways of reaching Aiton Heights Fire Tower. The direct way would be to hop on Ozawindib Trail near the Douglas Lodge and Forest Inn and hike to the Aiton Heights Trail. In total, that would be a 2.2 out-and-back trail or a 3-mile loop trail if you're open to the extra mile.
Instead, we follow a sign as we are exiting Itasca State Park that points left for a fire tower. Technically, we could have made a U-turn at that point and reached the Fire Tower more directly. But we didn't know that. We thought this would be a quick side trip. Instead, we found ourselves on the Wilderness Road. And once it narrowed into a one-way single-lane trail, we were committed.
I had considered traveling the Wilderness Road earlier. My plan was to bike it as a loop around the park. But we turned around early after an old shoulder injury of Chris's began to flare up. So when I realized this would not be the quick trip we had thought it would be, I shrugged and figured: I guess we'll hit the Wilderness Road after all.
Aiton Heights Fire Tower is near the end of Wilderness Road, which makes it about a 10-mile drive from where we first saw the turnoff sign. In between, there are stops for massive trees, scenic views, and historic landmarks. But once we reach the Aiton Heights Fire Tower Trailhead and accompanying dirt parking lot, it's only a half-mile hike along a wide, moderately hilly, gravel trail to the Fire Tower itself.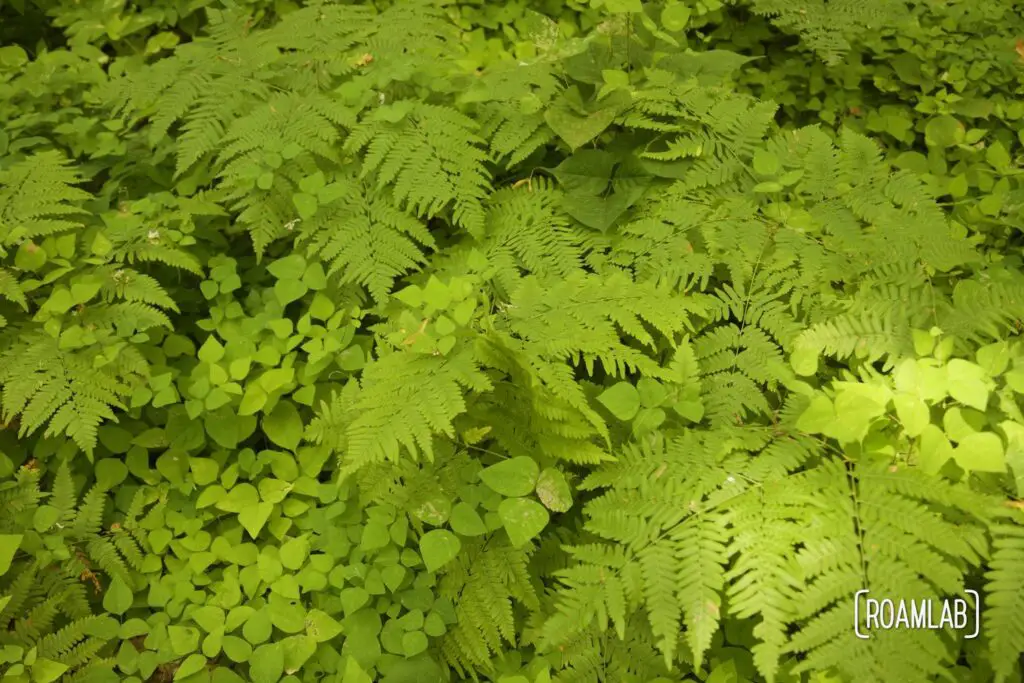 Aiton Heights Fire Tower Trail
Even that half mile of trail has its diversions. It winds through a maple-basswood forest and skirts between two lakes. Take a moment to look for trumpeter swans and river otter bobbing on the water. And try to identify some of the lush vegetation that covers the forest floor. You don't have to guess, though; interpretive signs provide insight into the area's natural and historical significance.
For those afraid of heights, there's no getting around the eight flights of exposed metal stairs that hikers must ascend to reach the viewing platform. The tower gently sways as hikers shift their weight between the steps. It's sturdy, but I wouldn't want to be up there in a storm.
All the same, the view from the top is worth a little anxiety with the ascent. At 100-feet above the forest floor, we stand over the forest canopy and can clearly see the lakes and forest where the Mississippi River begins.
Either way, the lesson remains: take the scenic detour. The experience is worth the trouble.