After big horn sheep, our second greatest interest is in hiking a slot canyon. Along with being on our way, Palm Slot Canyon is accessed by a rough road that requires 4-wheel-drive, which scratched our overlanding itch. Though, our eagerness to tackle such a challenge may have gotten us in trouble.
A Dodgy Descent
Anza-Borrego Desert State Park is a treasure trove of off-roading trails. Granted, some days we underestimate how hard it will be to reach a destination. Descending into the wash to access the Palm Slot Canyon involves an incredibly steep and rutted road. I stand outside of the truck to keep an eye out for problem dips and rocks while Cowboy drives. Several times we are uncertain whether we have the clearance to drive over a boulder without causing serious damage to the truck's underside.
While the size of our rig brings extra challenges to these routes, somehow, these same roads take use to places that make even our Avion camper feel small in comparison to the landscape.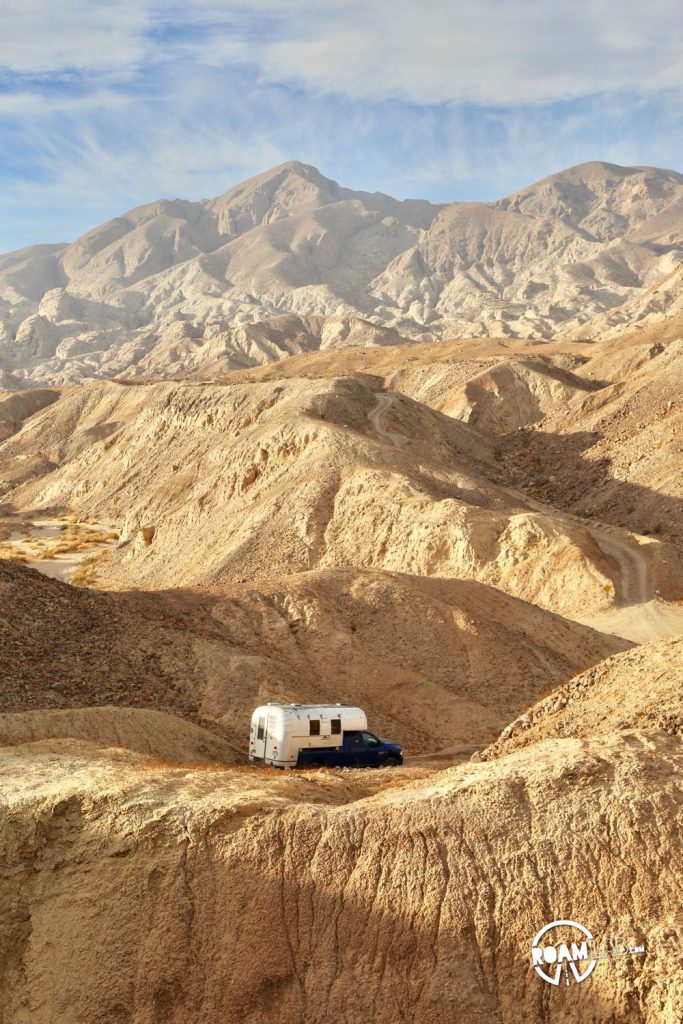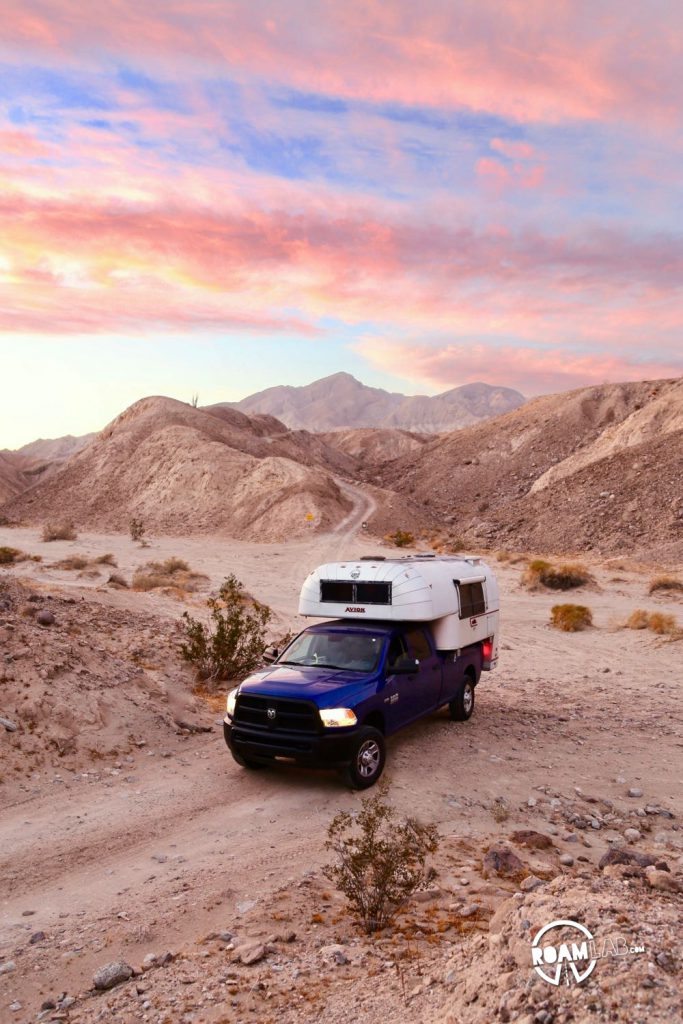 Exploring the Palm Slot Canyon
After a slow, tenuous descent to reach the canyon and a harrowing struggle to reopen our truck, there is little light left in the day to explore the Palm Slot Canyon. Yet, we went through all this trouble, we might as well see some of it! So, in the waning light, we get a taste of what we came all this way to see.