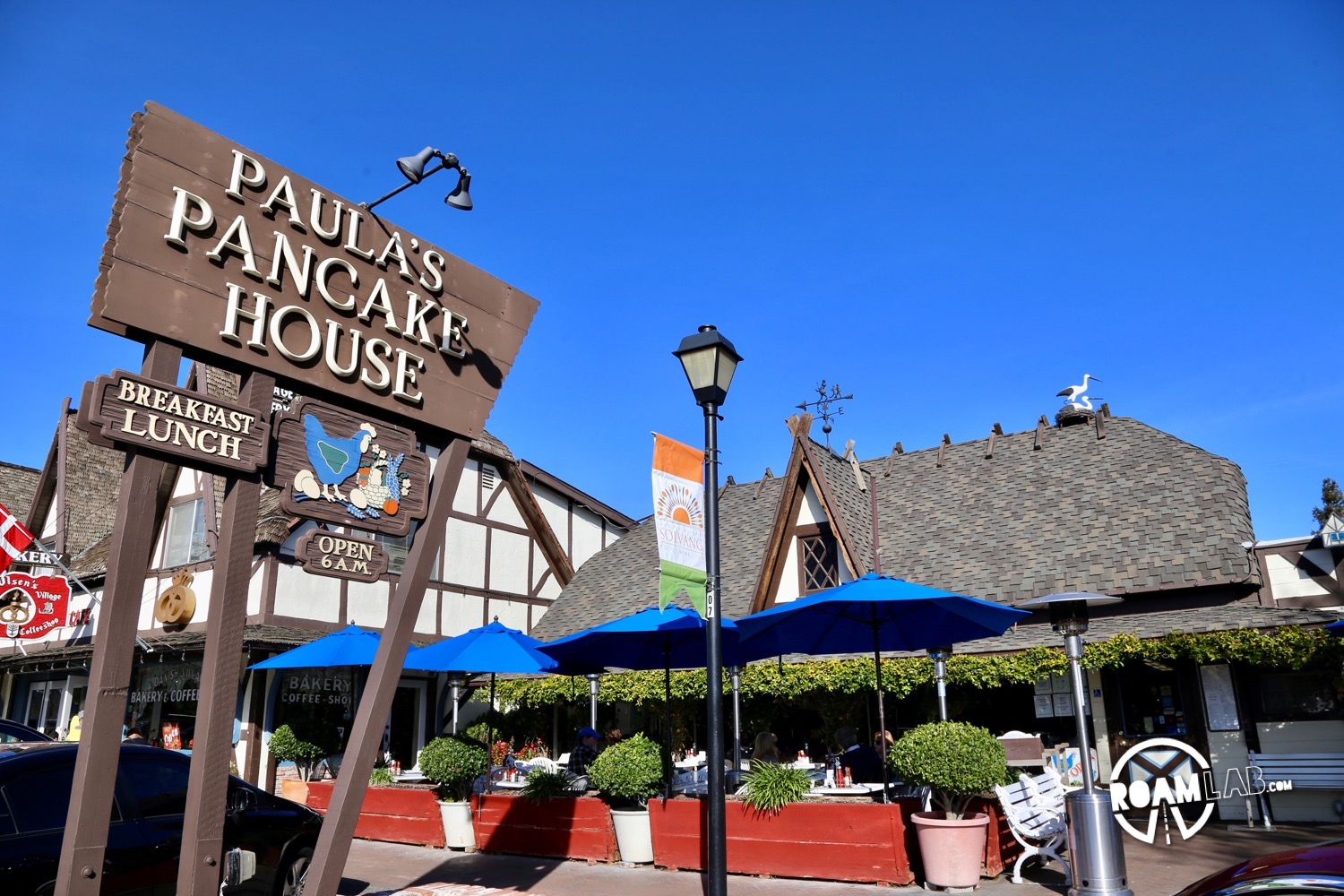 Paula's Pancake House
Breakfast in ‎⁨Solvang⁩, ⁨California⁩
It's 10AM but I am waiting to eat because we are half an hour outside of Solvang, California and I'm craving Danish pancakes from Paula's Pancake House.
Paula's Pancake House is one of the mainstays among Solvang's tourist draws. Sitting on the down-town main drag, flanked by the Wandering Dog Wine Bar and the equally famous feature of Huell Howser's California Gold: Olsen's Danish Village Bakery. As a longtime traditional breakfast draw, Paula's Pancake House has long waits during peak hours. Fortunately, 11AM on a week day is not a peak hour. So, we pull up a seat on the sunny patio and order Paula's Special: Danish Pancakes topped with fresh strawberries and fresh whipped cream. Those thin, delicate pancakes dusted in powdered sugar are an absolute delight.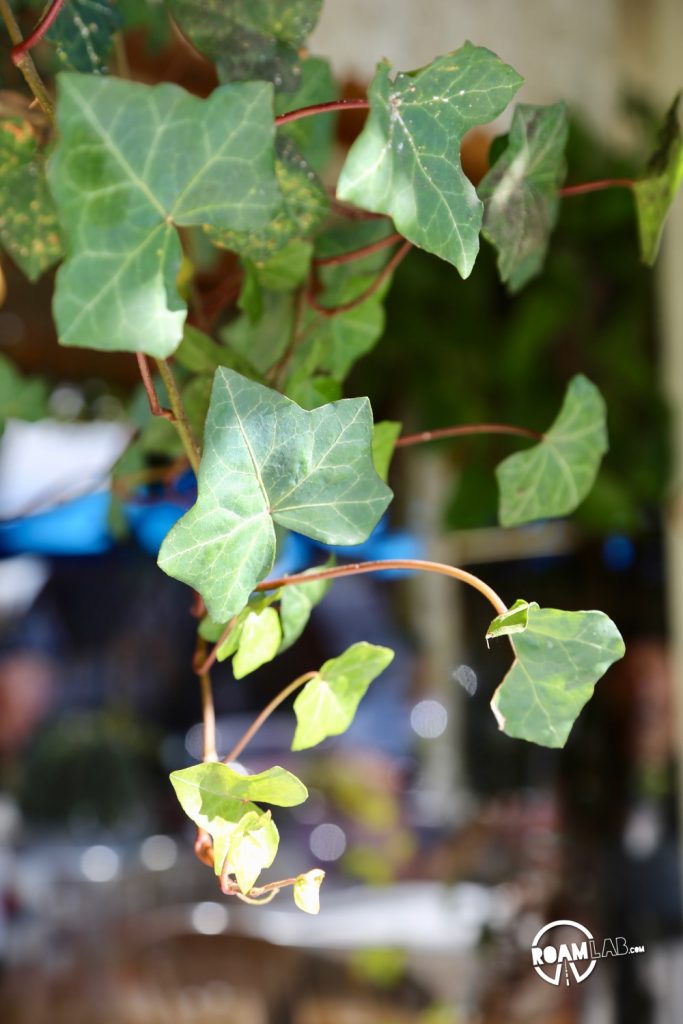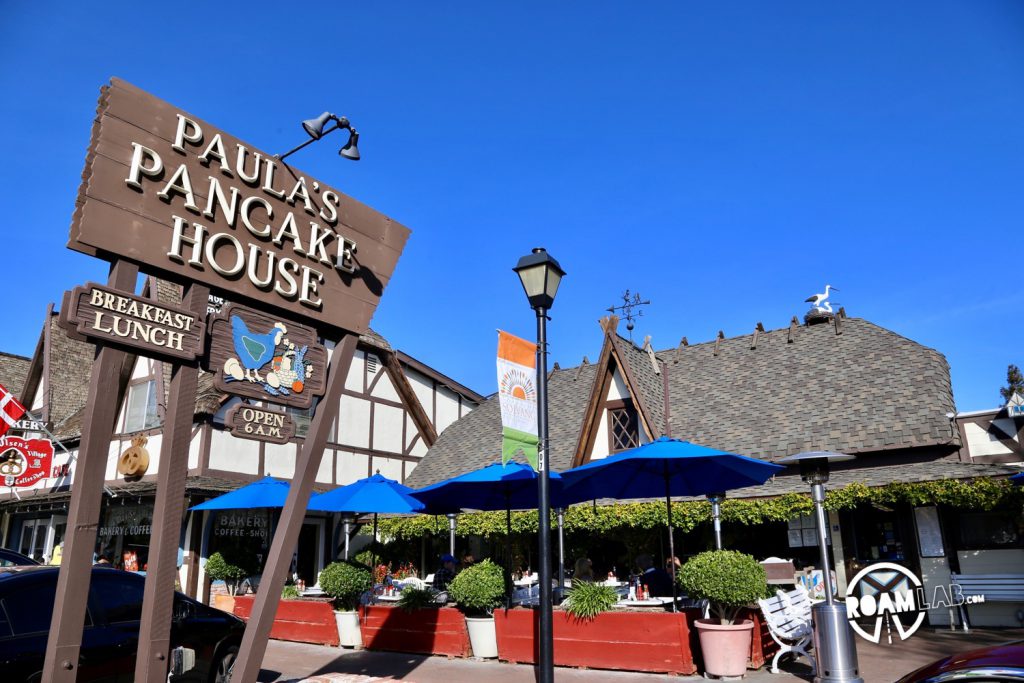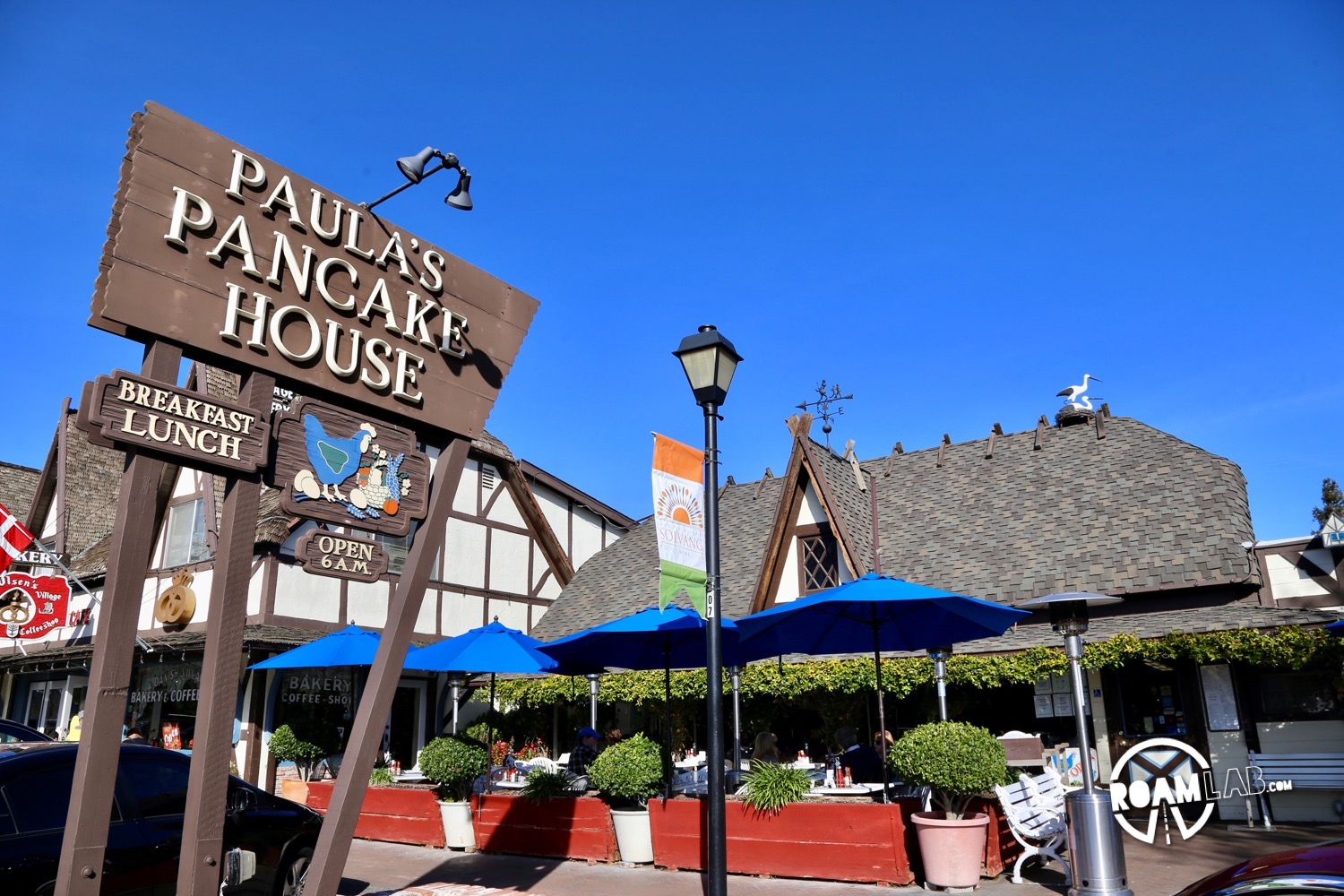 Wandering Through Solvang
Paula's Pancake House is just one in a thematically consistent downtown. The theme, Dutch: Dutch bakeries, Dutch restaurants, Dutch collectables, and even a Dutch brewery. Wandering down the main street is a architectural delight complete with cross-hatched windows, ornate weather veins, and, of course, windmills.