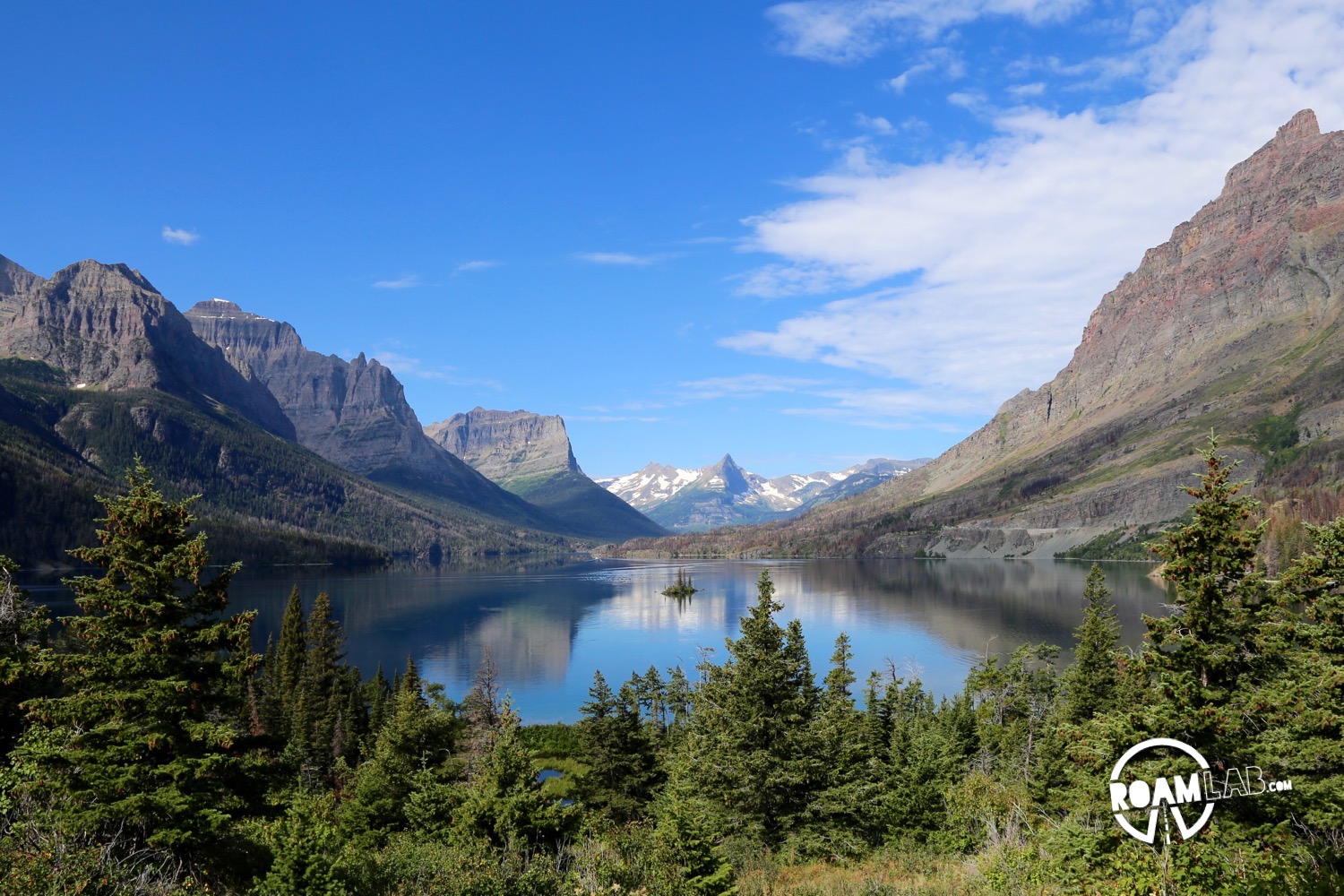 I was 7 when I came face to face with a bear. It was gigantic. But, then again, I was seven.
I was on a road trip with my family. Where to? I don't remember. I was seven. What I do know is that we stopped in Glacier National Park. It rained. It rained all the days we were there. It rained so much that a stream developed through our campsite, underneath our tent.
The tent must have been from some ancient army surplus store. It was camouflage green canvas suspended in space by heavy, bulky metal rods to create a silhouette similar to what a child might outline for a house: four sides culminating in a single peak. It took a ridiculous amount of time to assemble. So when a creak materialized beneath the tent, we learned to cope rather than move. Don't touch the sides of the tent, or else the water will seep through. Huddle in the center, where the tarp best mitigates the perpetual dampness.
So, when the rain lightened up on our final day, the family was desperate to validate their trip to Glacier with a hike. It was supposed to be really nice, and end in a pretty lake. To a young child, it was excruciatingly long. At one point, I needed to go to the bathroom and learned about pit toilets. I didn't need to got to the bathroom that badly.
There were five of us—two adults—and three children. Despite being seven, I was the oldest. One was a baby, riding in a backpack with one of the adults. The other was around four. I might have had short legs as a 7-year-old, but they were longer than a four-year-old's. So, as the hike progressed, we naturally separated, like the contents of a centrifuge except we divided by length of legs rather than mass. The adult, baby on back, may have had sore shoulders but had the longest legs and was far in front. The adult with a four-year-old walked at a four-year-old's pace. So I, at the leg length of a seven-year-old, was approximately equidistant between the two adults when I encountered the bear.
At that point, each group was far out of range to do much else than just watch the 7-year-old and the bear. So it was just me and the bear. I was walking along the path and the bear wandered in front of me. It stopped. I stopped. It looked at me. I looked at it. It waited. I waited. I don't know how long I waited. Said adults would be poor approximators of time. To them, time had stopped and they were standing in helpless horror. To me, I was just waiting for something to happen. And something did: the bear moved on. Time returned to its normal speed and I proceeded along on the hike—this time, with adults flanking me.
As an adult, I know that facing down a black bear is not as great a show of bravery as it might have seemed in grade school. Black bears are quite docile. There are videos of old women chasing black bears out of their yard. Then again, that old woman was probably still stronger and definitely much taller than seven-year-old me. I didn't know much at all about black bears. At least I didn't try to pet it.
Today, we return to Glacier for the first time since I was seven and faced down a bear. The weather does predict rain, but it doesn't matter much when we are sleeping in our truck bed. A river can run through it and it won't interrupt our sleep. And that's what matters, right?