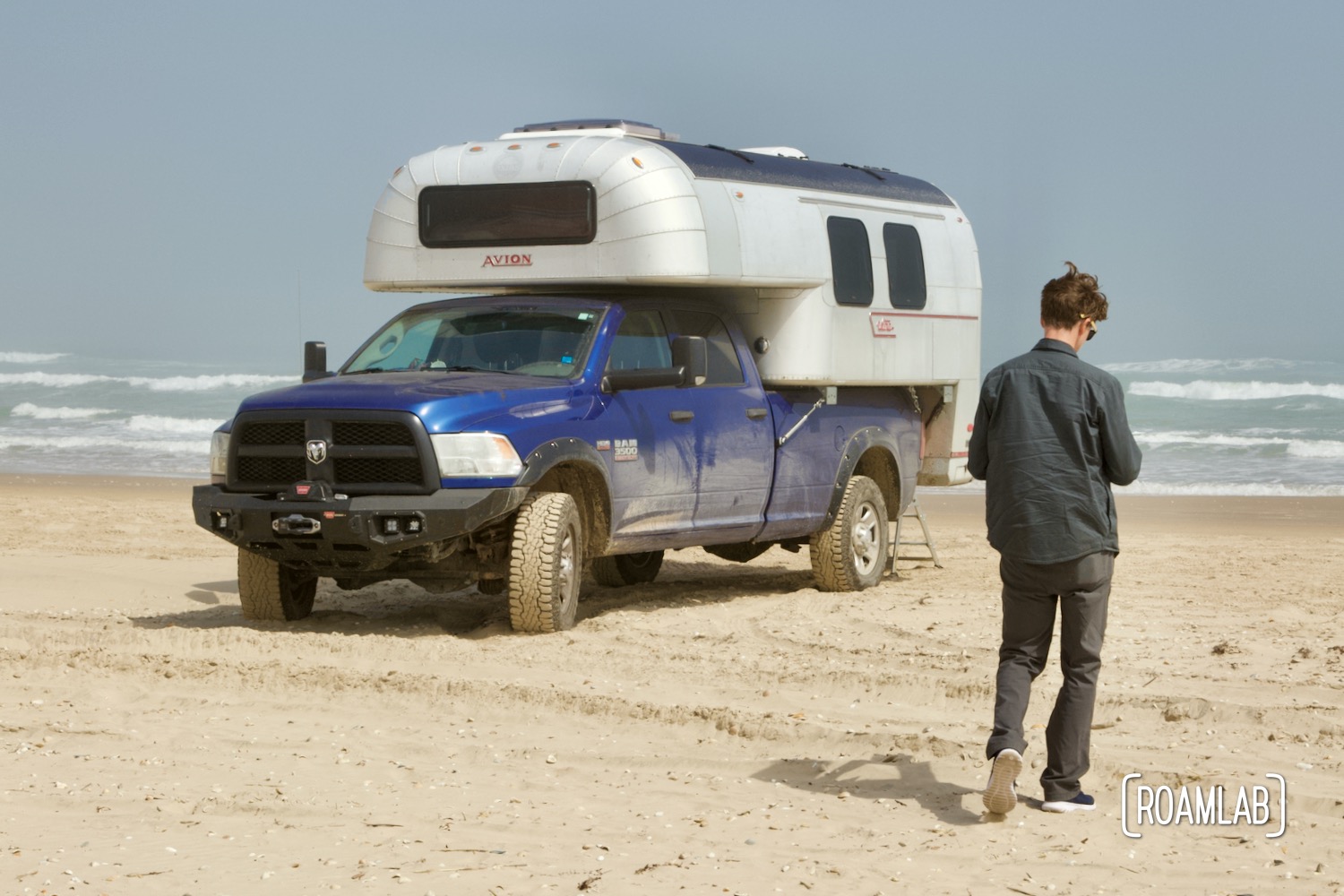 South Padre is a vague destination. It is part of an island spanning over 113 miles of federal, county, and private land. If you search for "South Padre Beach Camping," you will likely come up with information about dispersed camping in the northern portion of Padre, outside of Corpus Christi, which is managed by the Federal Interior Department. Or, you may encounter listings for developed campgrounds along the shoreline. But there are more options if you know where to look. 
South Padre Island, Texas, is a popular tourist town on the southern tip of South Padre Island and Texas itself. While the main drag is littered with t-shirt shops, gulf tours, and festive bars, keep driving a few miles north and the hotels give way to sand dunes. The county manages the beach. And while the southern stretches are reserved for pedestrians and sunbathers, from Beach Acess #5 (Andy Bowie County Park) to the point where the road peters out into sand, not only people but their motorized vehicles are allowed on the beach.  So long as you pay the $12 access fee and find a spot 20 feet from your neighbor, you can be one of them as well.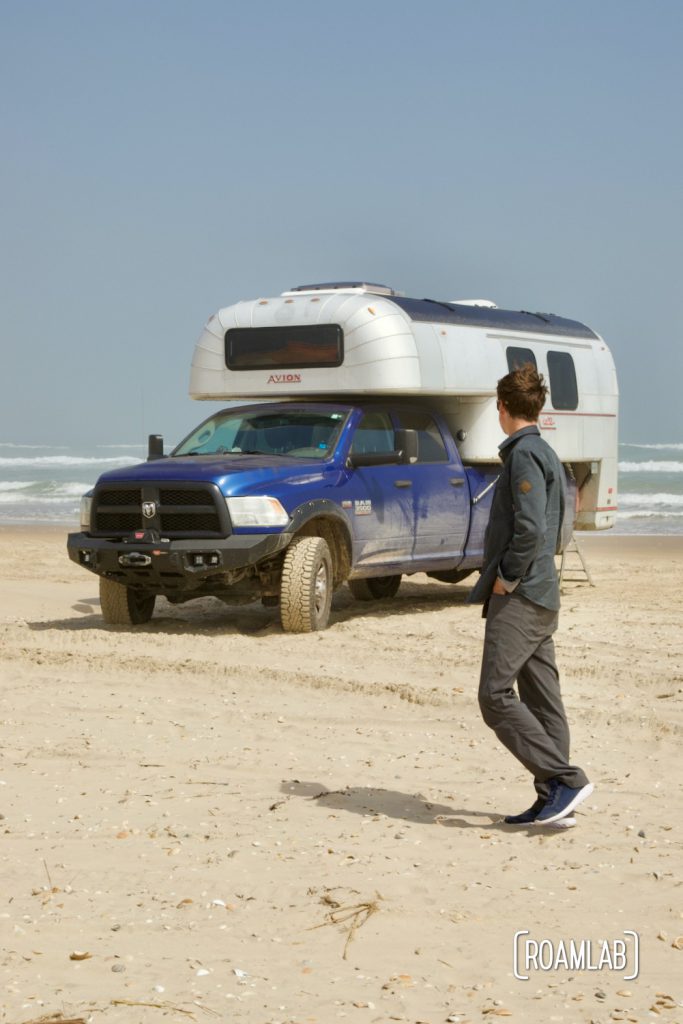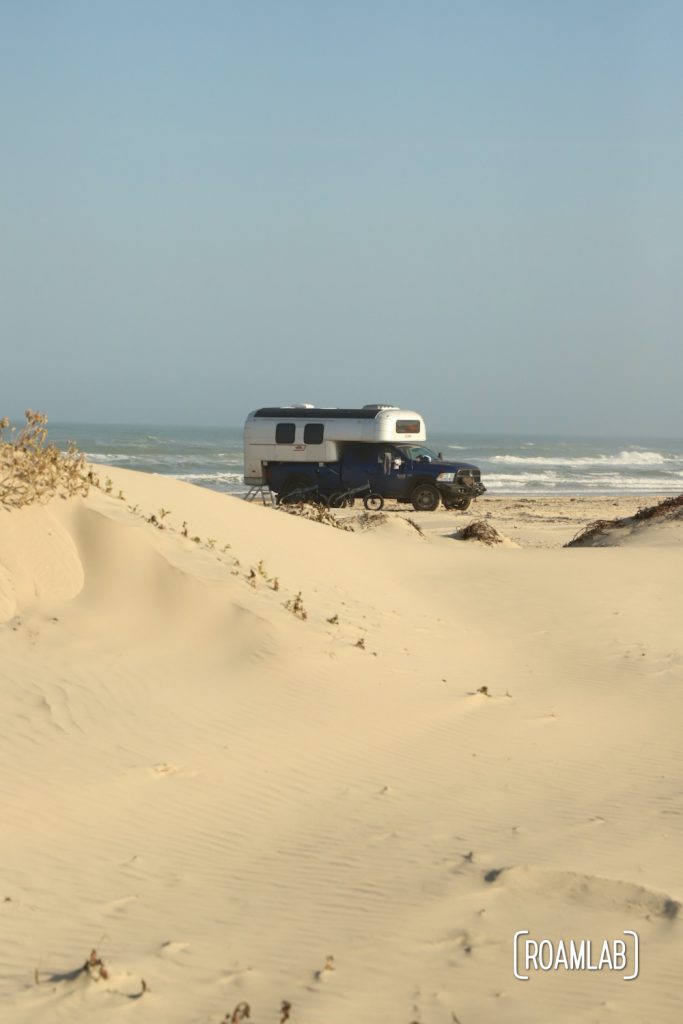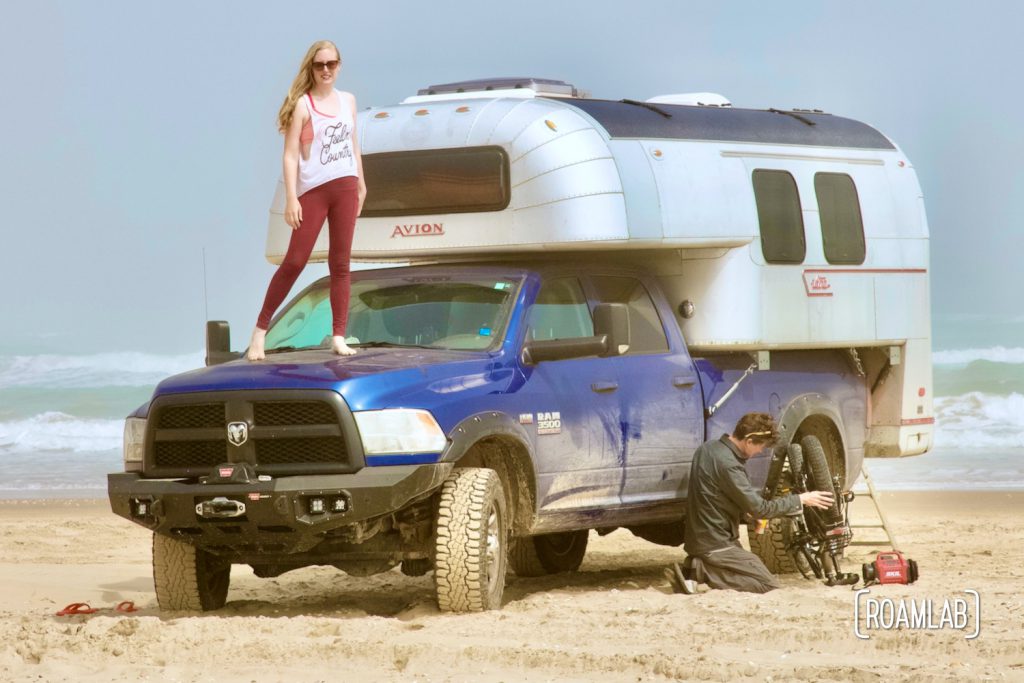 Beach Camping
Although most vehicles clear out once the sun begins flirting with the horizon, some remain to camp overnight. The situation is classic boondocking: pack in your own water, pack out your trash, and either bring your own toilet or a shovel. 
Unlike common boondocking situations, this is sand. And while the "main drag" is fairly hard-packed from trucks and jeeps whizzing by, pulling off to park or camp requires driving through much looser sand. With our 4-wheel drive and all-terrain tires, driving the beach is a picnic.  Other motor homes and campers have made the trip, but not necessarily without incident. We saw one Class-A owner digging around the wheels of his rig for a second attempt at properly pulling into a site. 
As would be assumed, the further north you travel up the beach, the fewer other vehicles there are to contend with. But, of course, that comes with a cost. Vehicles parked near access #5 are within easy walking and biking distance to restaurants and bars. Perhaps more alluring, they are within hailing distance of the much-coveted cell service. Both our AT&T and Verizon phones have 2 bars. A luxury for boondocking.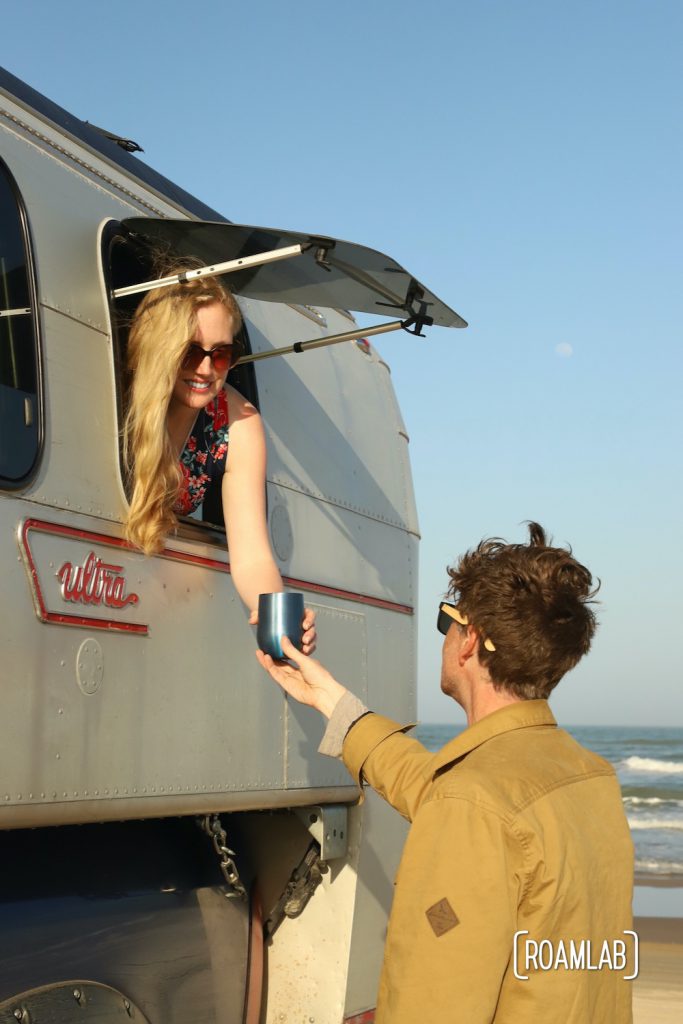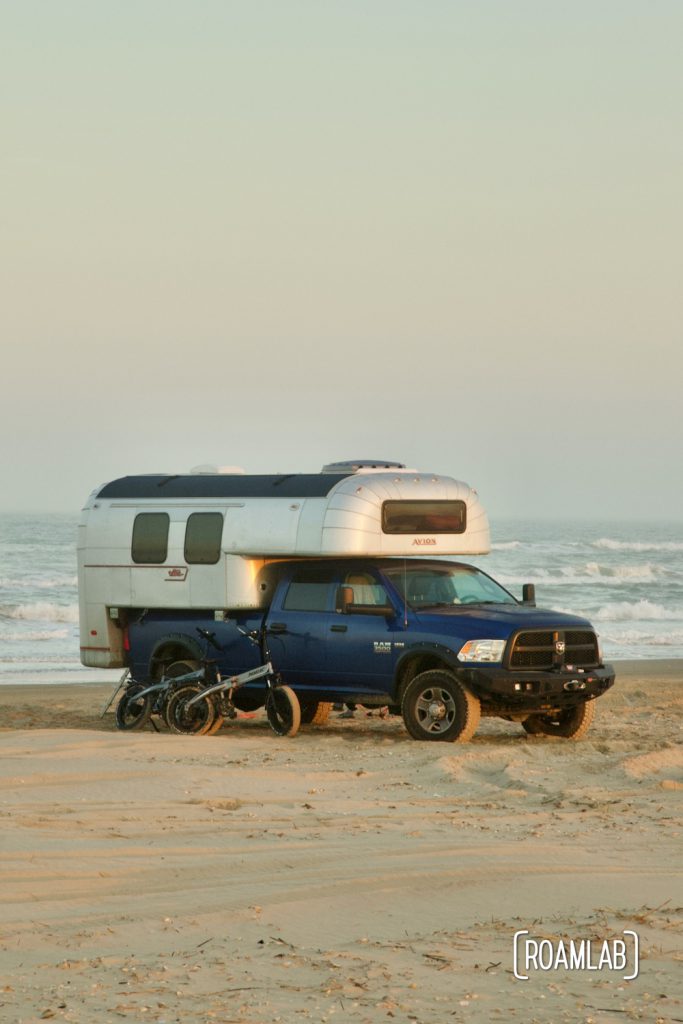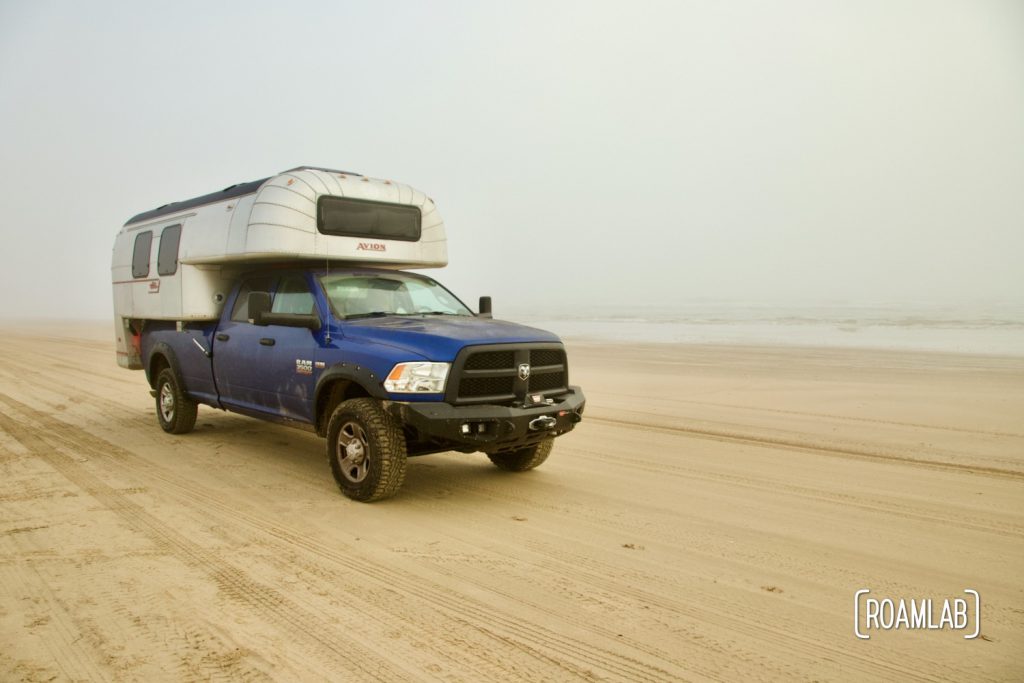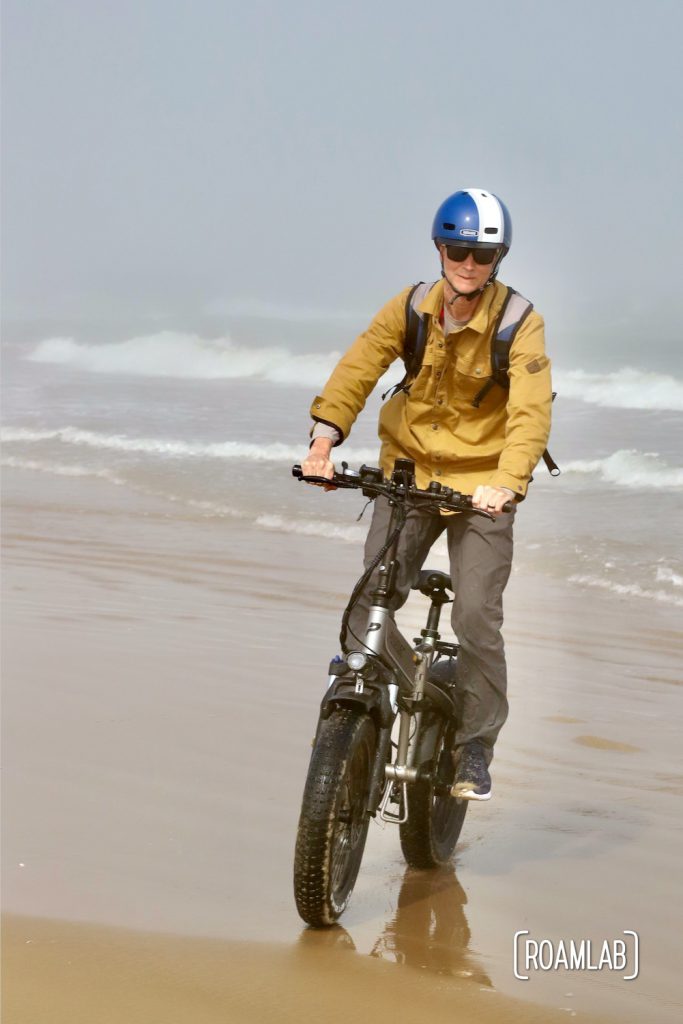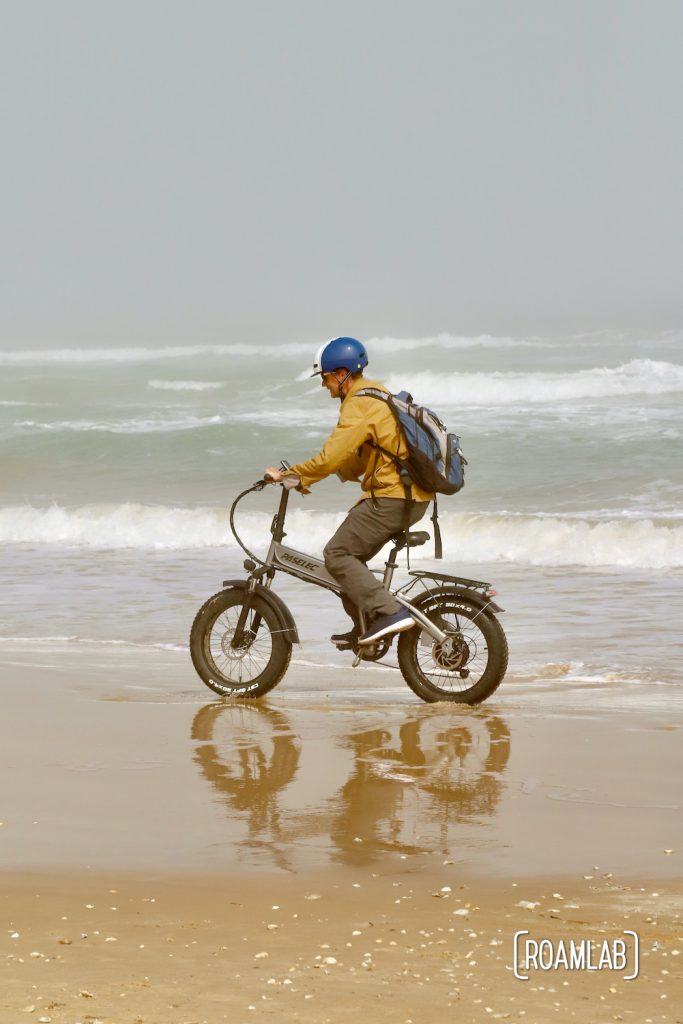 Nearby Attractions
South Padre Island is full of attractions for tourists from outdoor adventure, wildlife viewing, happening bar culture, to general beach lounging. While there are plenty of predictable shops, restaurants, and tourist traps, there are some real standouts: the South Padre Island Birding and Nature Center and Sea Turtles Inc. These two wildlife destinations allow intimate experiences with local wildlife. South Padre is a natural stopover point for migrating birds and the mixture of freshwater wetlands and shallow salty inlet accessible by boardwalks and bird blinds makes the South Padre Island Birding and Nature Center a birdwatcher's paradise. As if that wouldn't be enough of a draw, the center also includes ponds for alligators and several tortuous. Along the same lines, Sea Turtles Inc. is a rehabilitation center for its titular tenants.