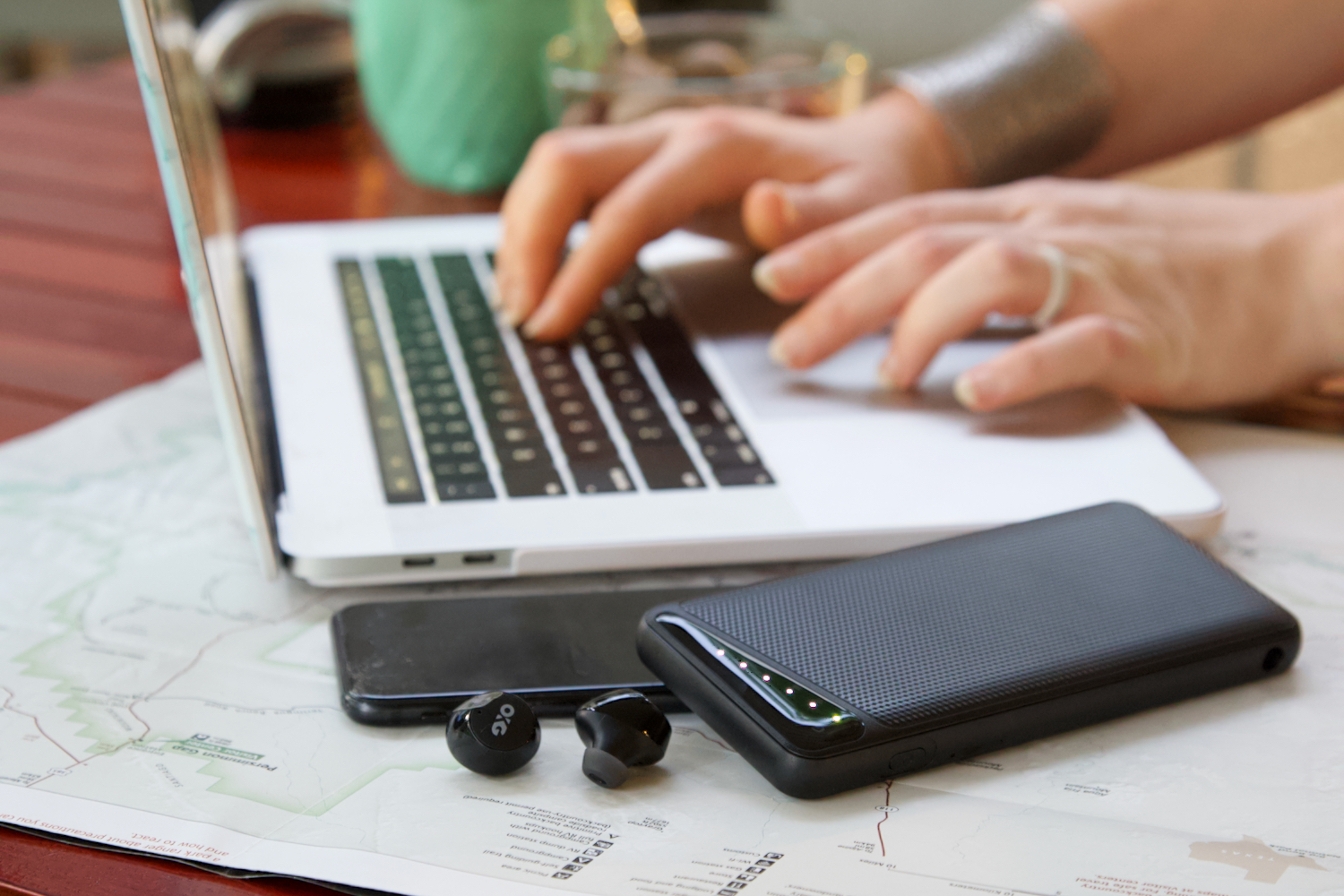 On The Road With The GlocalMe Triforce
When we are out hiking a trail, we want to immerse ourselves in nature and not be distracted by texts or social media alerts. But when we have a deliverable due, that isn't the time to lose signal. After all, life on the road is not a vacation for us. Sure, we get to explore the remote wilderness in our 1970 Avion truck camper. But, when we aren't adventuring, we are working. And as software developers in remote locations, our work requires a reliable and secure internet connection. We have experimented with a lot of internet service options. To broaden our coverage, we have phones on different networks: Chris has a Verizon phone, I have an AT&T. We use hot spots through both of our providers. But what if we could use one hot spot that is compatible with multiple network operators with no need to swap our sim cards? Yup, it's a thing. We are excited to work with GlocalMe and test out their durable and versatile TriForce mobile WiFi solution.
GlocalMe makes many mobile WiFi solutions, but the TriForce may as well have been made specifically for us. Its drop and slip-resistant casing keeps us connected regardless of the terrain or weather. The extra-long battery life powers 28 hours of Wifi connection for up to 10 devices. And separate charging ports keep my finicky cellphone battery topped up, so I don't have to experience another scare like back in White Pocket. Possibly best of all (can I pick a best?) the flexible plans in America and 140+ destinations abroad mean that we only pay for what we want when we want.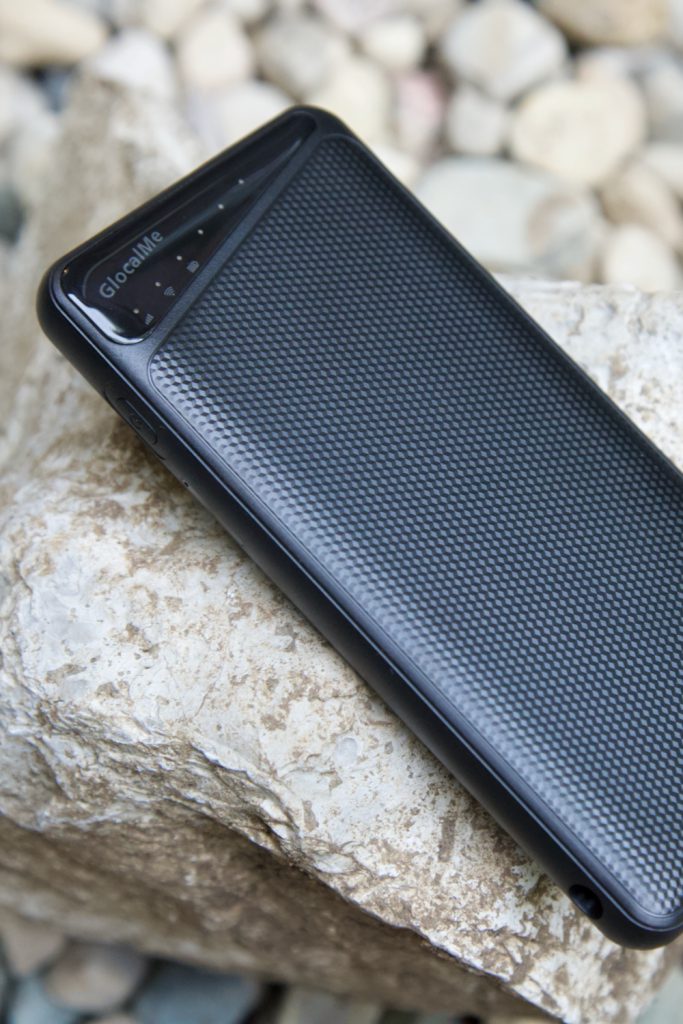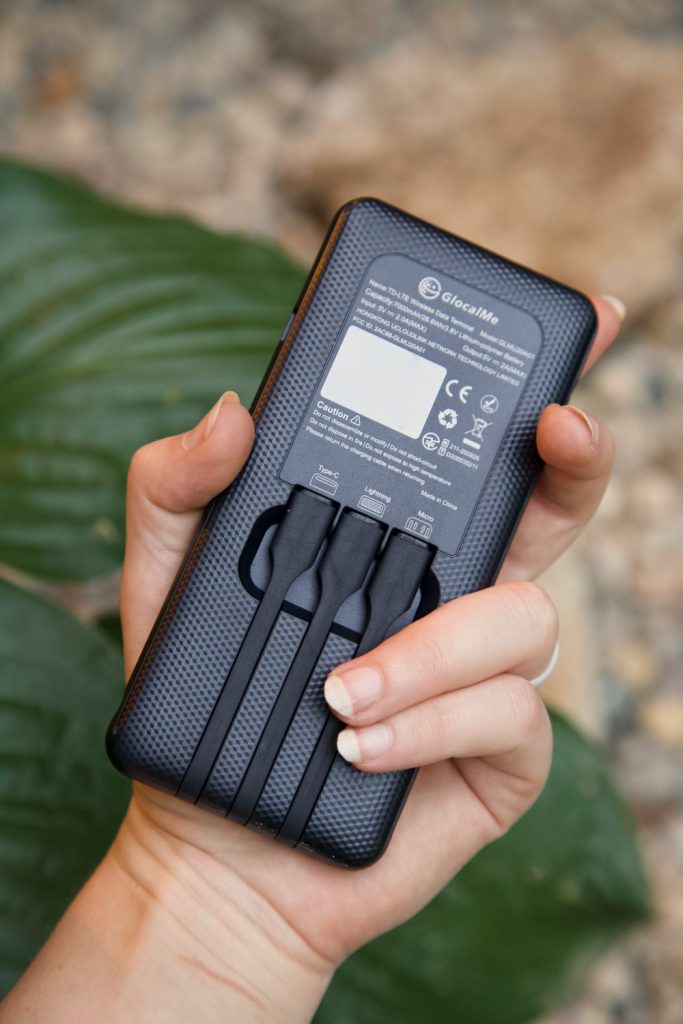 Of course, the TriForce has its limits. When we are deep in the backcountry with nary a cell tower in sight, it doesn't matter that we can tap into multiple network operators because none of those operators have coverage in these places. But we've also traveled enough with Chis's Verizon plan and my AT&T plan to know that where one operator may fail, the other very well may pick up the slack. And with one hotspot to rule them all, we don't have to juggle phones to complete our work online while moving between service areas.
It is worth remembering that many of these packages are priced per gigabyte consumed and our phones and computers often perform functions in the background. So, when I'm on the TriForce I make a point to minimize any background usage by turning off automatic updates and closing applications that I'm not using. Even so, with pricing plans that often include discounts for larger packages, it doesn't mean that we can't also stream some music and entertain ourselves.
I look forward to really putting the TriForce through its paces in the future. This last year didn't give us the opportunity to cross any borders. Looking forward, we are planning some international travel, and we'll get to experiment with GlocalMe's international data packages without needing to switch SIM cards. Until then, we'll stay with the domestic packages.
Join us and get the TriForce for yourself through this special link and our discount code: BetterConnected20.