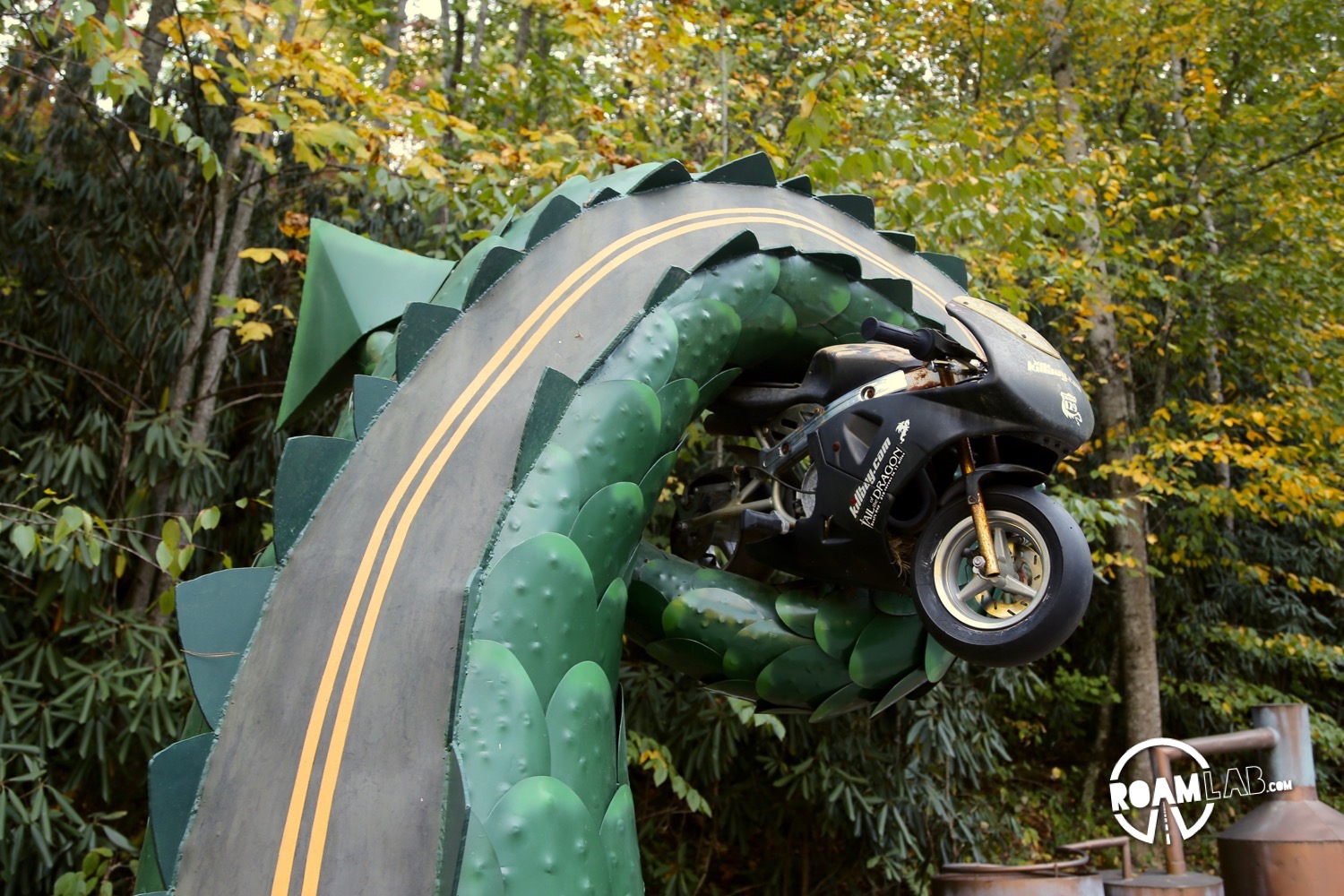 Tail of the Dragon is a biker's dream.
We are their nightmare.
The Tail of the Dragon is a notorious 11-mile stretch of highway 129 between Tabcat Creek, Tennessee and the intersection with highway 28 in North Carolina. Along with its apocryphal 318 curves (it's actually less than 100) the road draws motorcyclists for it's uninterrupted length. There are no roads that connect to highway 129 along the length of the Dragon. So, there is no concern about cars merging into traffic. What there is, though, is a lot of sharp, blind curves that motorcyclists have made the mistake of taking too widely. The tree of shame sits on the North Carolina end of the Dragon and is littered with the remnants of motorcycles that were damaged or destroyed along the treacherous roadway.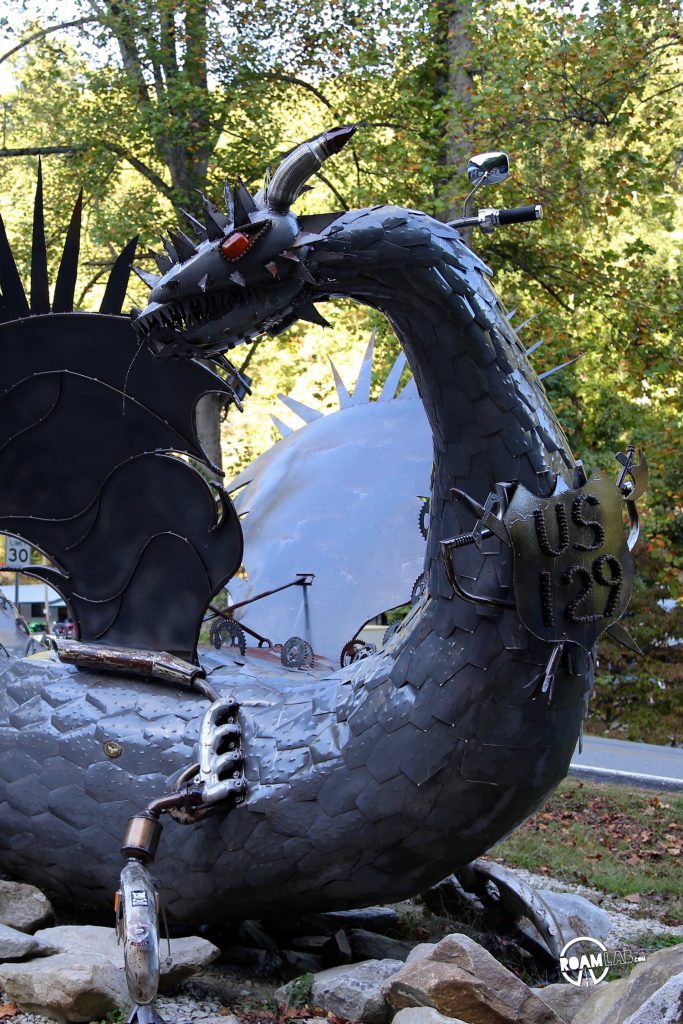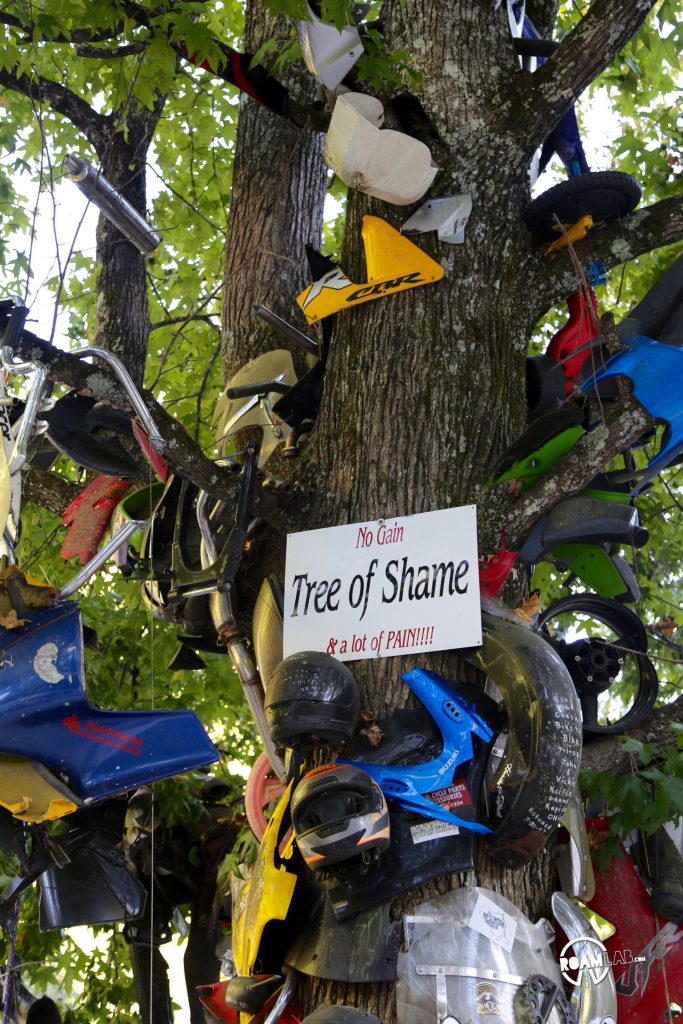 Now, we don't have motorcycles or the desire to ride them if we did. But we were curious about this legendary route, so we went a little out of our way to drive it. As I noted while bewailing Pasadena's sham of a legal system: we are meticulously law abiding. So, when the speed limit for the Tail of the Dragon is listed at 30 miles per hour, that is exactly how fast we went. Other motorcyclists that gathered behind us along this continuous "no passing zone" did not intend to keep to this limit or appreciated having a massive truck in front that they could not pass. But after all the times we have been rudely awoken from our sleep by an unmuffled motorcycle roaring by our apartment complex back when we lived in San Francisco along the Embarcadero, we felt rather vindicated.
We hadn't anticipated this drive but thought it only appropriate to record the route. Unfortunately, we did not have the proper equipment to secure the camera, so I clipped it to my sun visor. That meant that the entire shot was slightly cheated to the right. All the same, I've included it for your viewing pleasure.
Double yellow line
snakes along the Dragon's Tail.
Bikers fall behind.