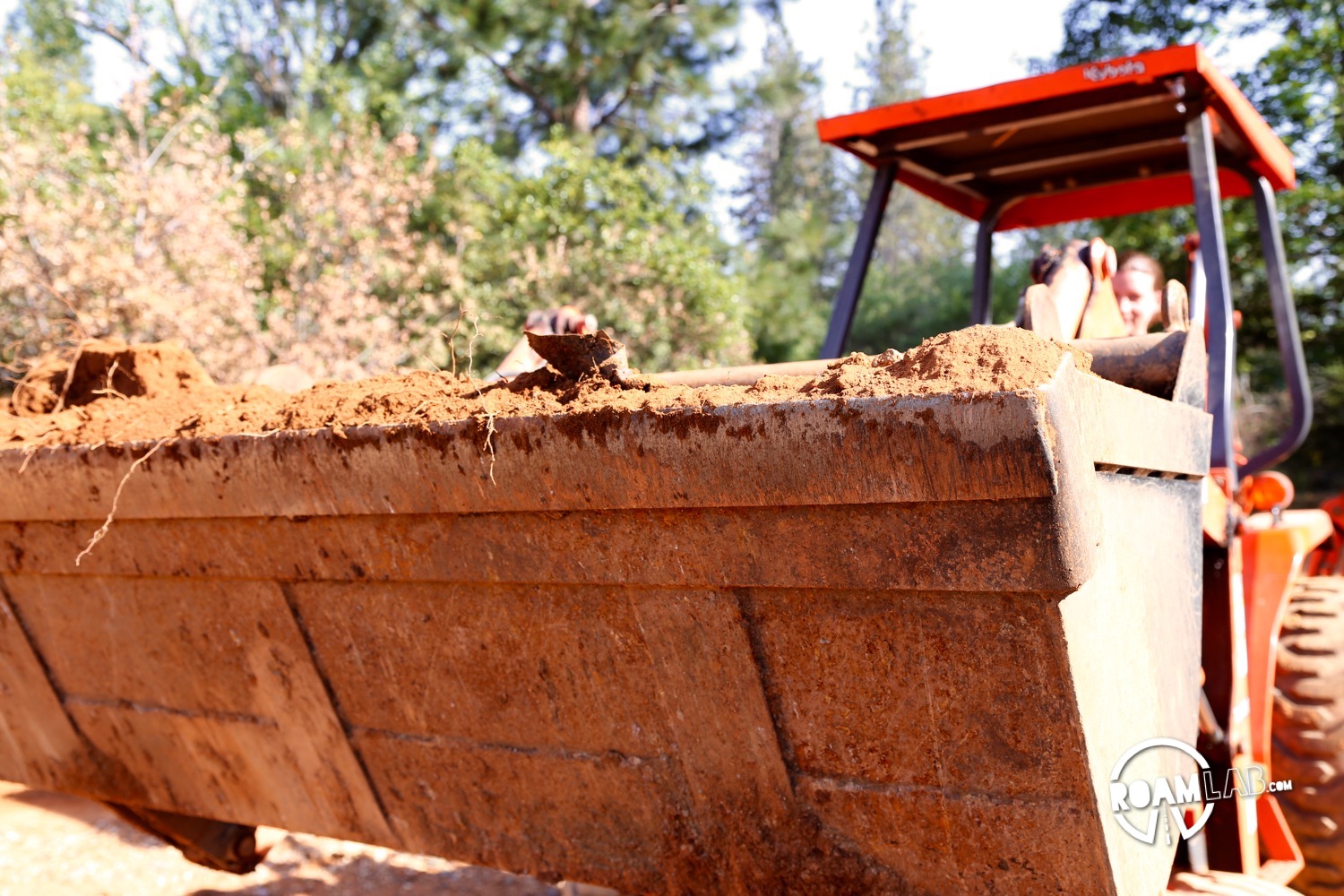 We have always had greater ambitions for Dodgy than just a bed under a truck shell. You don't need a 3500 Dodge Ram truck to go camping in the redwoods. It's impressive. Maybe it might make some guys with the chromed out 1500s feel a little inadequate but that is their business, not ours.
No, we got a big truck to haul big things. We're still deciding whether that big thing will be a truck bed camper or a trailer, but it will have more than just a bed and some storage. And that weighs a lot. We know the weight specifications for our truck, but how does that actually translate into the driving experience? We have heard horror stories of overburdened vehicles giving up the ghost in the most inconvenient of places. We want to be the unpredictable part in this equation, not our car. So, we decided to put Dodgy through her paces.
One of our friends had a load of dirt they wanted to transport from Chico, CA to Sacramento. They had the dirt. They had the trailer. But it was beyond the scope of their well loved 2500. This was a job for Dodgy II. We drove up to Chico and learned how to drive a dozer to fill the trailer.
Dig.
Lift.
Pour.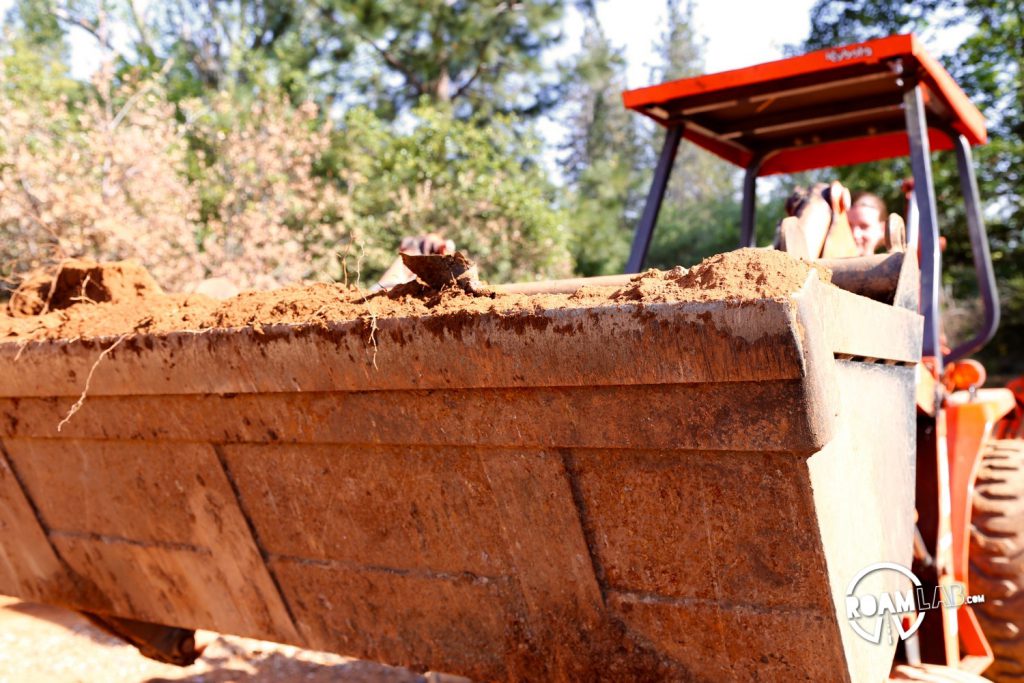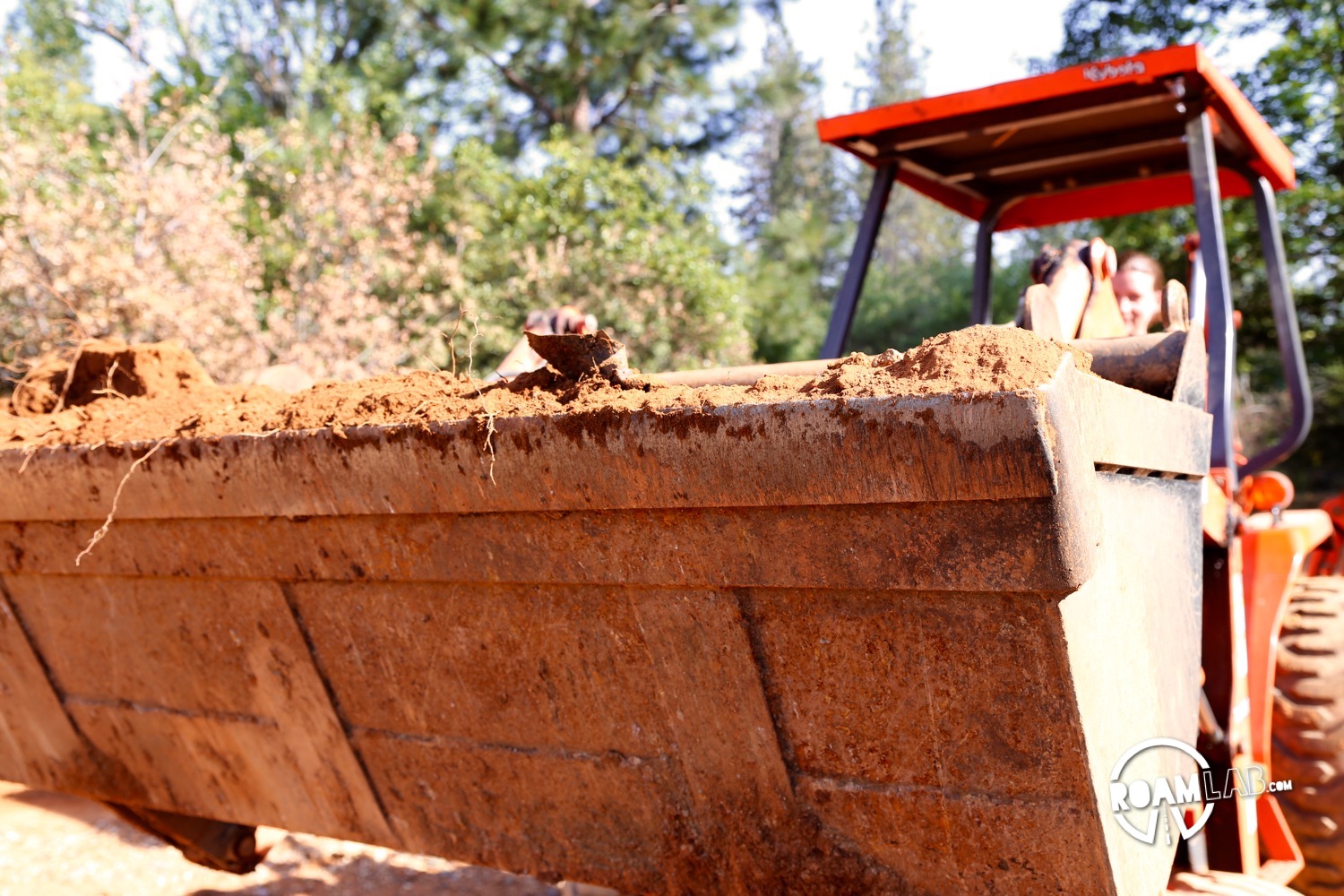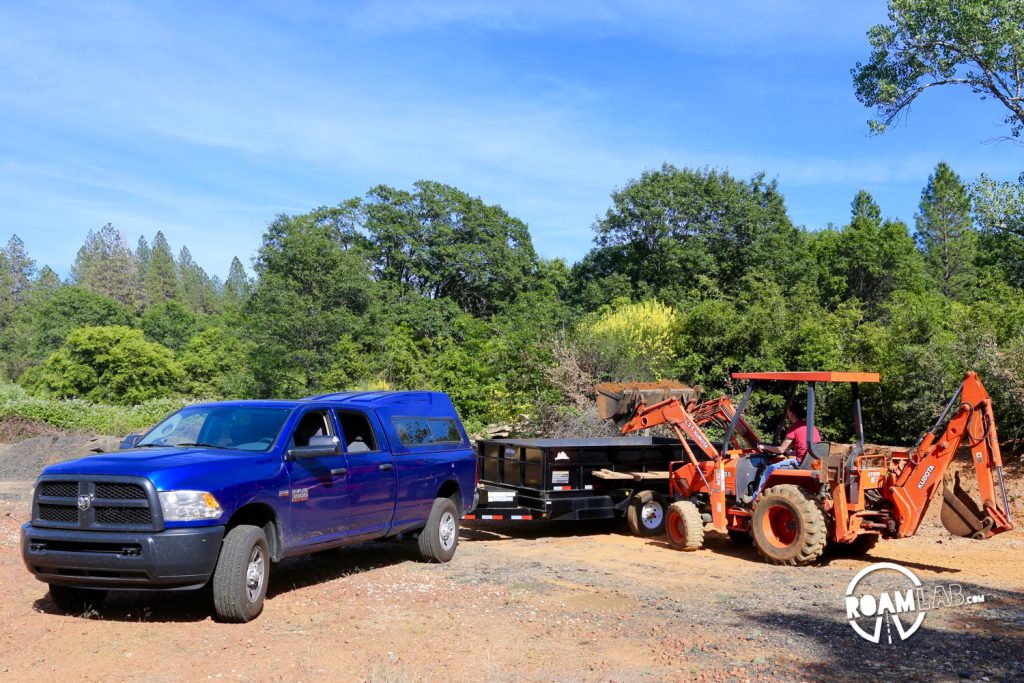 By evening, the trailer was full and we were ready to go. We managed a11% down grade with little to-do but wondered how much weight we were actually hauling. So we stopped by some scales in town at a truck stop. The man behind the register was confused by people who weren't truckers and weren't required to weigh their load would bother but he took our money and wrote out the weight: 18,100 lbs. That weight includes the truck. As a Dodge Ram 3500 tends to weigh between 6,022 to 7,147 lbs, that meant we were hauling over 10,000 lbs. When the time came to pull the load up a steep hill to its final location, we couldn't blame Dodgy for burning through that fuel. And when we arrived at our destination, it was more than just a load off my mind.