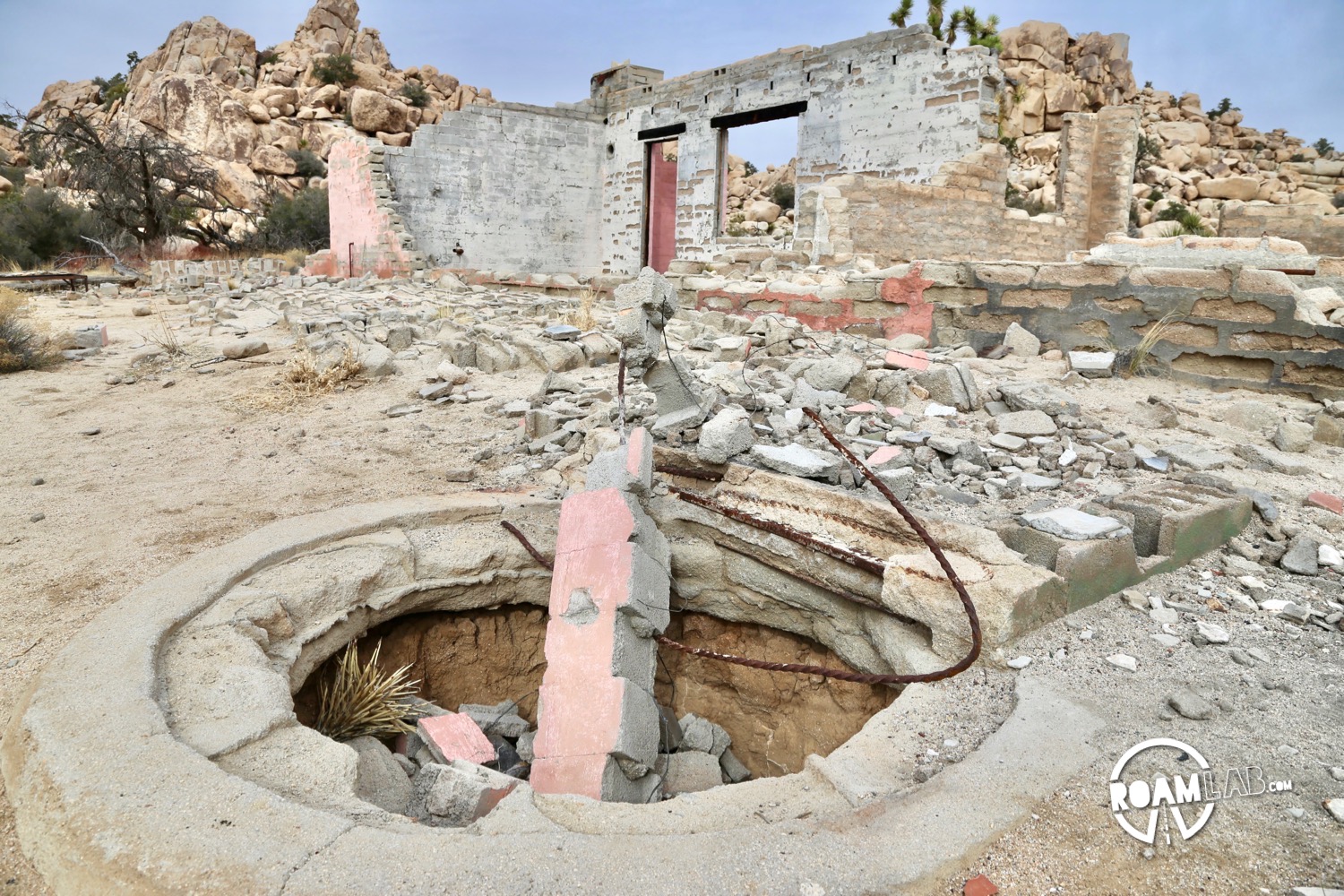 Wonderland Ranch
Joshua Tree National Park
Joshua Tree may be a National Park today, but, back in the day, cattle roamed the scrub brush and miners wandered in search of gold. This history remains in arrested decay along the Wall Street Mill trail in the Wonderland of Rocks.
Hike the easy 2.2-mile in-out trail to the Wall Street Mill – the best preserved gold ore crushing mill in the area – along a flat dirt trail. Stop by the Wonderland Ranch. It will be to your left on the way to the mill. The pink walls are visible from the hiking trail, before you encounter the rusted out abandoned car.
There is something beautiful and evocative in the aged ruins of both of these sites.