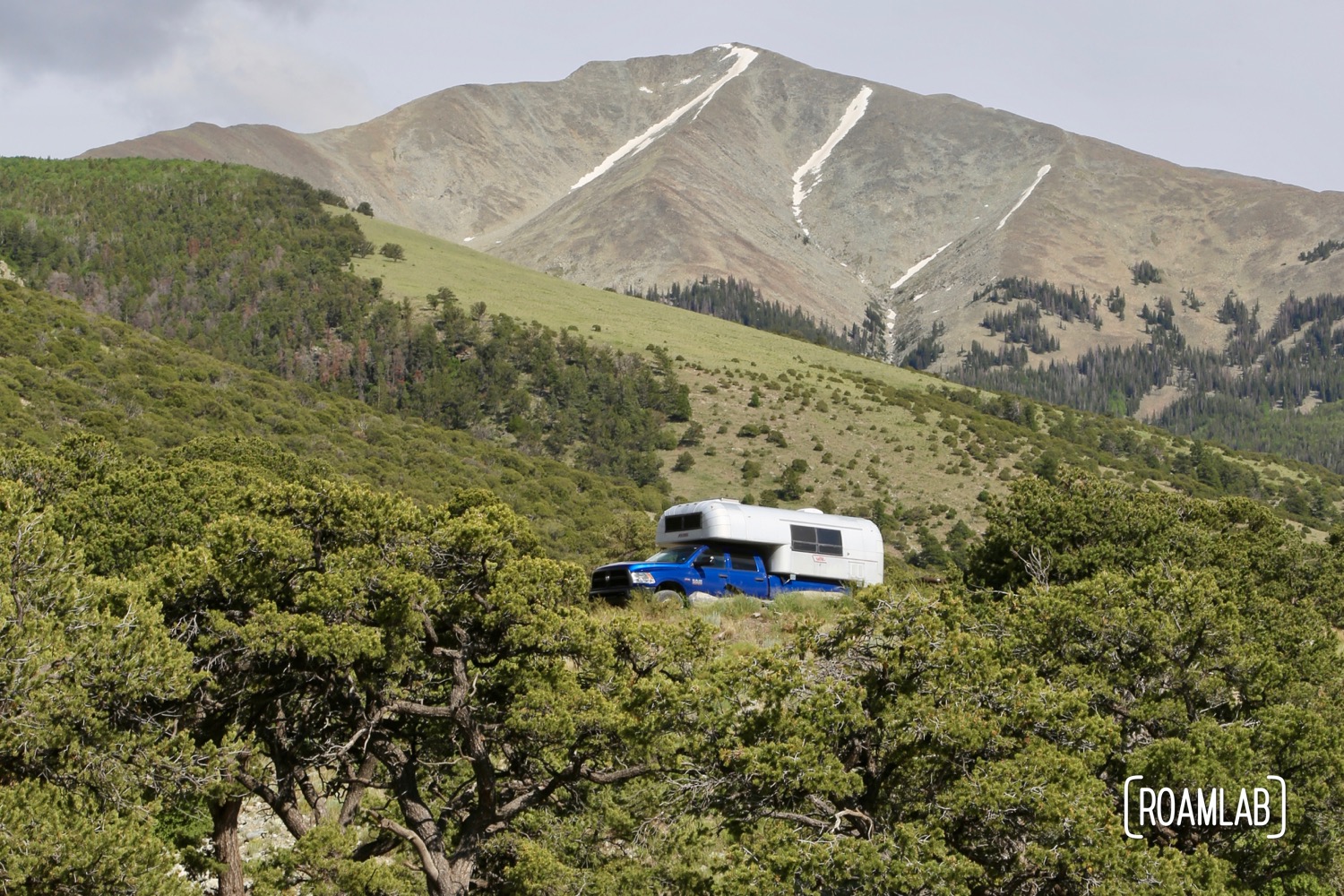 Most cars tackle the rough and rocky route to Zapata Falls for Zapata Falls, a relatively short but technically complicated hike/wade to an enclosed waterfall. In fact, there is even a parking lot at the base of the road, allowing hikers with low clearance cars to park and hike to the trailhead. But, for those with high clearance rigs and tolerance for profoundly bumpy roads, there is also a campground with breathtaking views.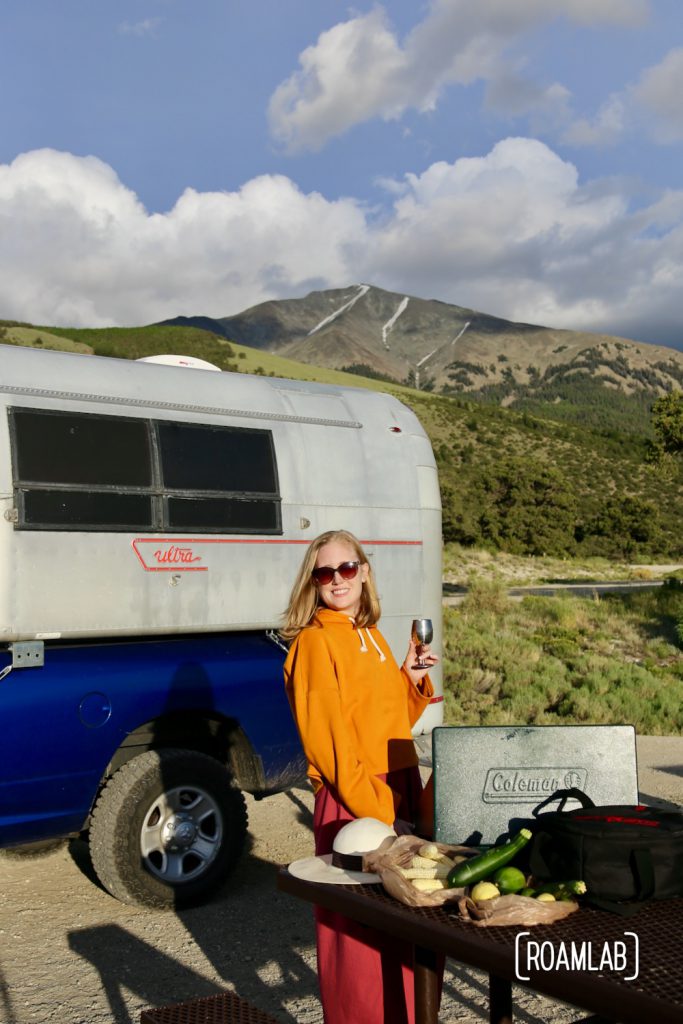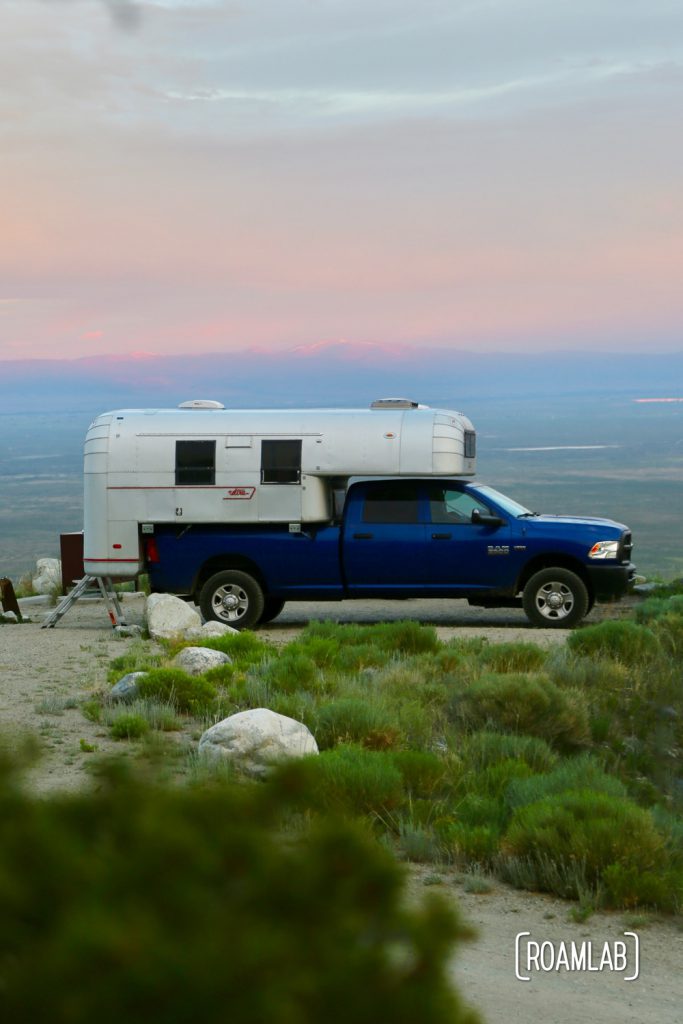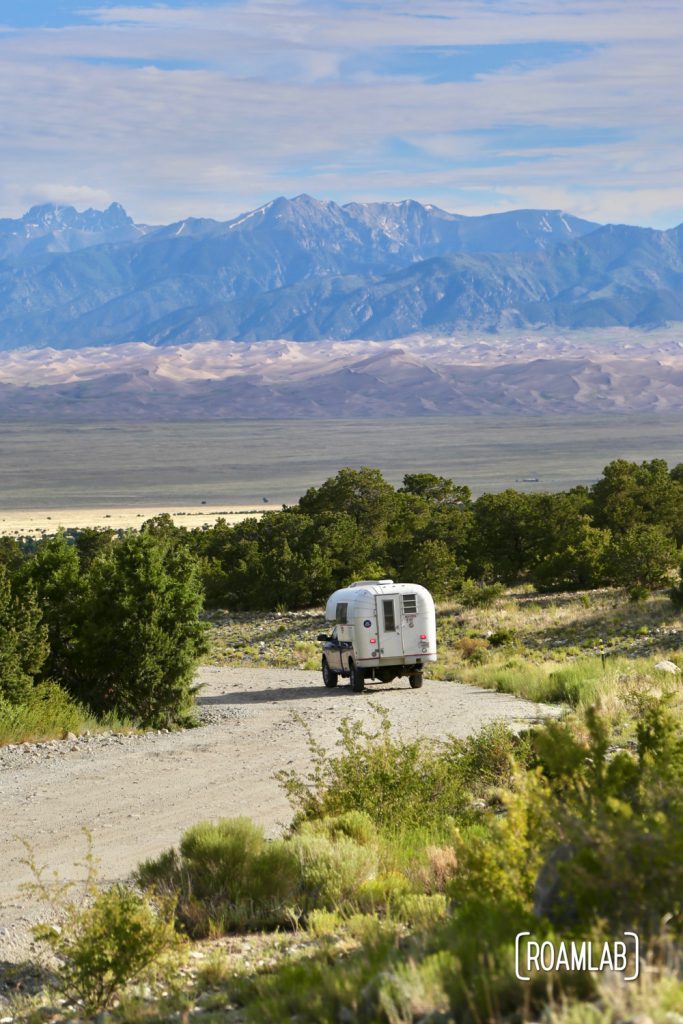 Along with the brilliant views cover more than just the San Louis Valley below. To the north, you can enjoy a peek at Great Sand Dunes National Park. There is a campground in the park, but the setting does not hold a candle to views from Zapata Falls. Regardless, the Zapata Falls Campground is a perfect launching point to explore the park while avoiding more crowded campgrounds in the evening.
Full disclosure: these views come at a cost. They are exposed to heavy winds from the southwest that run along the mountainside. Rather than eating dinner with a view, we quickly retreat into the relative calm our camper as soon as I'm done cooking. We would have simply relocated our table to use our camper as a windbreak. Unfortunately, a creek runs through the campground. Deposits of stagnant water lead to a thriving population of mosquitoes that somehow defy the wind in their ability to find prey.