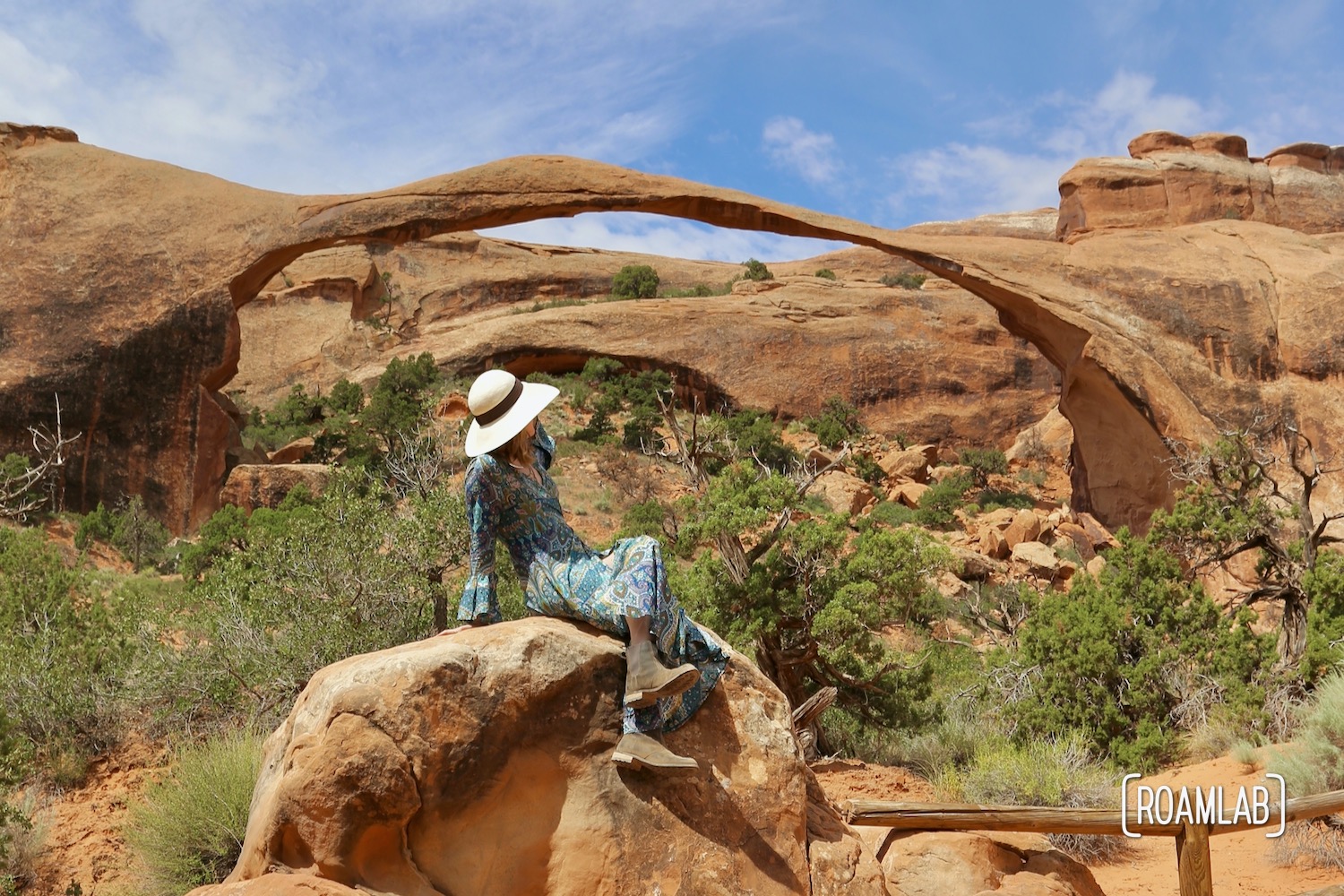 There is no shortage of hiking trails that end in picturesque rock formations throughout Arches National Park. It's in the name of this destination. Even so, the Devil's garden boasts a notably high concentration of arches, spires, and fins (narrow rock walls). From the very trailhead of this loop, we are flanked by imposing rock walls that give way to hidden nooks and crannies. The elevated location sets off dramatic vistas as well as intimate encounters with red stone structures.
Frankly, the Devil's Garden is a bit of a choose your own adventure. Between the main loop and its many offshoots to iconic spots such as the landscape arch and the Double O Arch, hiking this region can take anywhere from 1.9 to 7.9 miles with easy and challenging routes. Regardless of how long or short of a hike, if you are only going to make one spot in the Devil's Garden, it should be the Landscape Arch.
Landscape Arch
Spanning 306 feet, the Landscape Arch is the longest arch in Arches National Park. Compared to other, shorter arches in the park, the Landscape Arch's delicate proportions are particularly notable. At its most narrow, the arch is only 6-feet in diameter. Granted, some of that is new. In the 1990s, a large portion of the arch fell, leaving the incredibly delicate formation we see today and a critical reminder for people to stay away from these unstable formations.
While the arch is fenced off for the protection of both visitors and the arch itself, there are plenty of dramatic perspectives to capture the arch. Hiking to the Landscape Arch is an easy, relatively level 1.9-mile in-out hike past many remarkable formations along the way.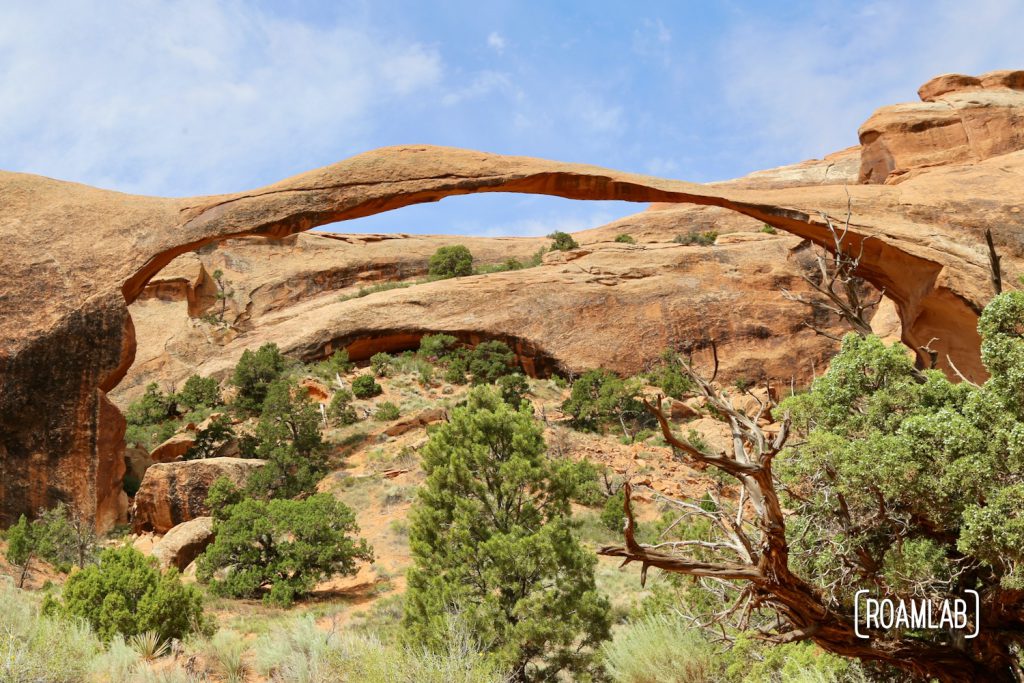 Visiting The Devil's Garden
The Devil's Garden is located at the very end of the Arches park road. While there is a large loop parking lot at the trailhead, it can fill up on busy days. While many of the trails are relatively level, they are very sandy and call for proper hiking footwear along with sun protection and plenty of water.