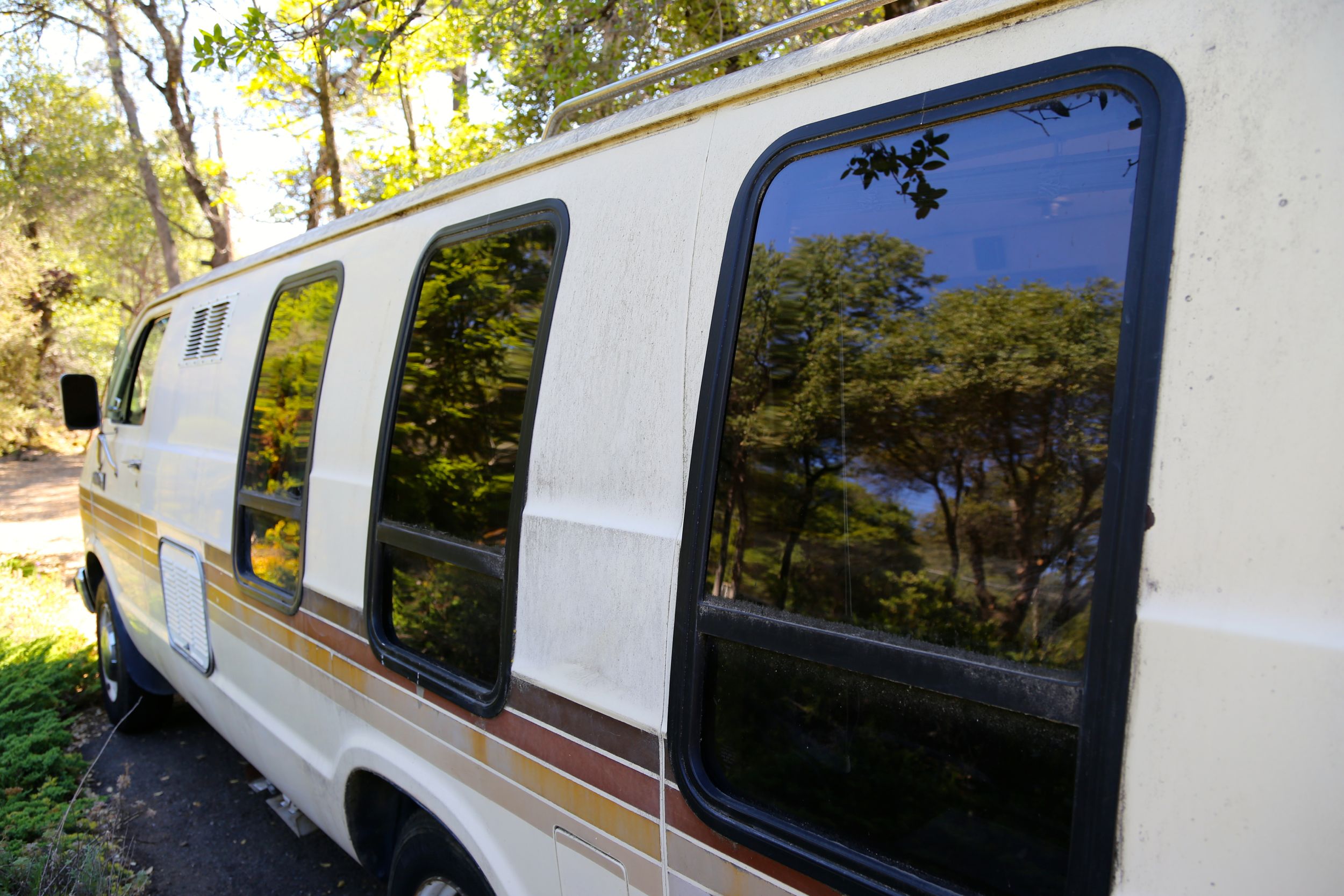 A Beginning
I have never been a fan of cars.  When I turned 16, getting a driver's license was the furthest from my thoughts.  When I left home, it was to live in cities as a pedestrian.  And yet, here I am.  In a car.
It's all baby steps. First, was the brilliant idea to launch a startup.  Then came the stroke of genius to quite my full time job for said startup.  And then reality struck.  No salary meant limited funds and suddenly, city rent was more than an annoyance, it became impractical.
We first thought of living off the grid in a tiny house.  Then we looked into RVs and trailer living.  Then we looked into putting a mattress into a truck bed.  Then, my uncle offered us a van.
Vans come in many shapes and sizes.  This van came in a size so large that we soon found that car repair services would question whether it qualified as a van or an RV. But that size meant opportunities.  What we could do with so much space!  And that is what this blog is about.  What we did with a van that is almost as old as I am.