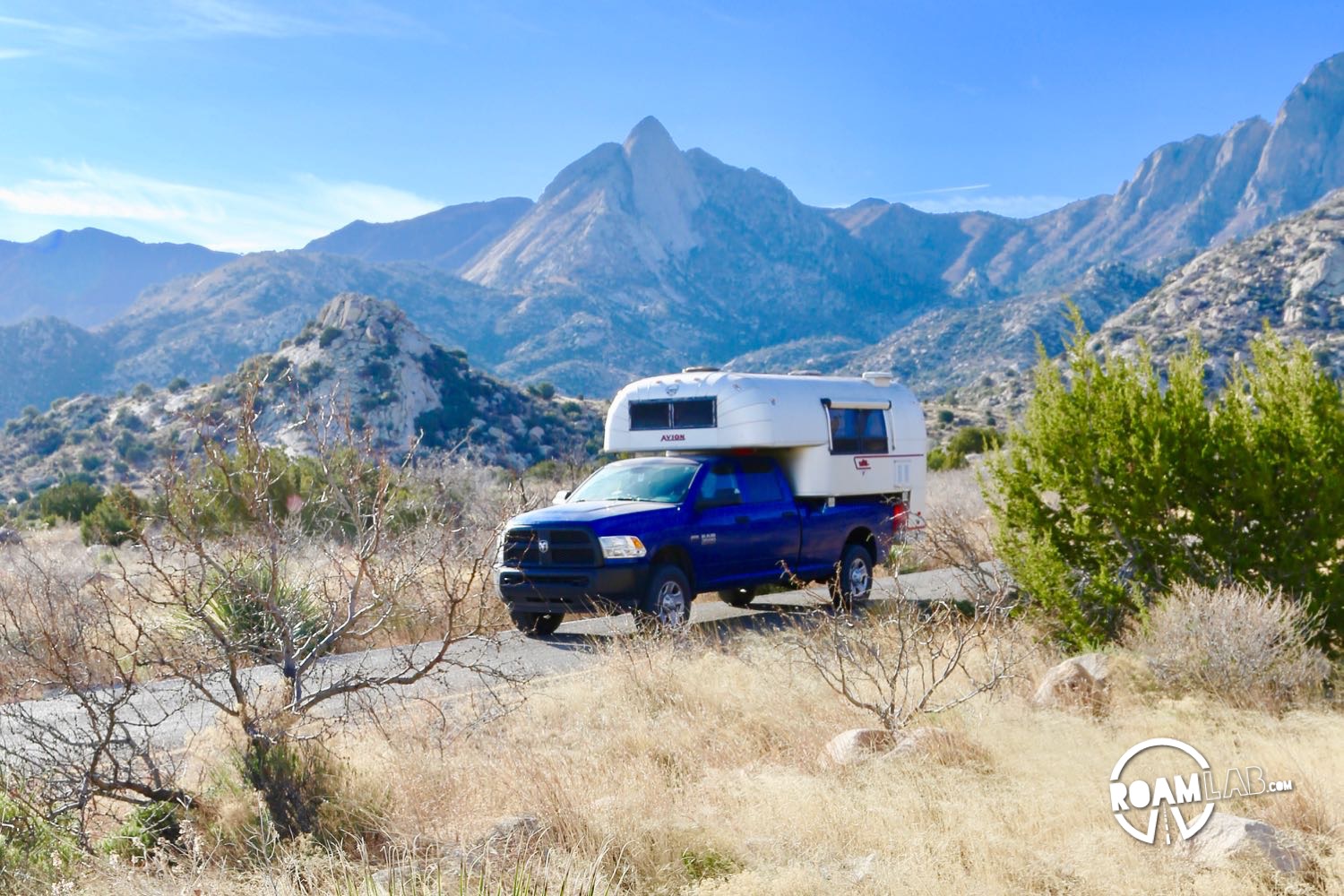 Aguirre Spring Campground
Organ Mountains Desert Peaks National Monument
We don't have high expectations when we compromise on a campground. We are headed to White Sands National Monument, but there are no drive-in campsites in the monument itself. So, we need a campground not too far outside of the monument to spend the night and are willing to sacrifice scenery for proximity. So, we expect the regular cramped campgrounds. We are not prepared for the remarkable views from Aguirre Spring Campground in the Organ Mountains Desert Peaks National Monument.

Not A Bad Seat In The House
The entrance to the Aguirre Spring Campground begins on the valley floor but immediately heads up a winding, narrow, road into the mountains. There is a reason that trailers over 28-feet are discouraged. It's part of the reason that we don't have a trailer over 28-feet. Or a trailer, for that matter. Roads like this are not made for large vehicles and we like traveling roads like this.
Being midweek and offseason, almost the entire campground is open. We have out pick of spots. I'm hard pressed to say that any of the spots are bad. Like stadium seating, each site is progressively higher along the mountain side with its own vista. That said, I think our site is one of the best.
A Note On The Amenities
While Aguirre Spring is a developed campground, that simply means that the sites have tables, fire circles, and nearby pit toilets. I read that there is a water and dump station as you are driving to the camp grounds, but we don't have any use for it. We already had a supply of water and to have use for a dump station, you need a black water tank…and toilet. We still have to get that….
So, just a little piece of advise if you find ourself cruising through the New Mexico desert: try Aguirre Spring Campground.