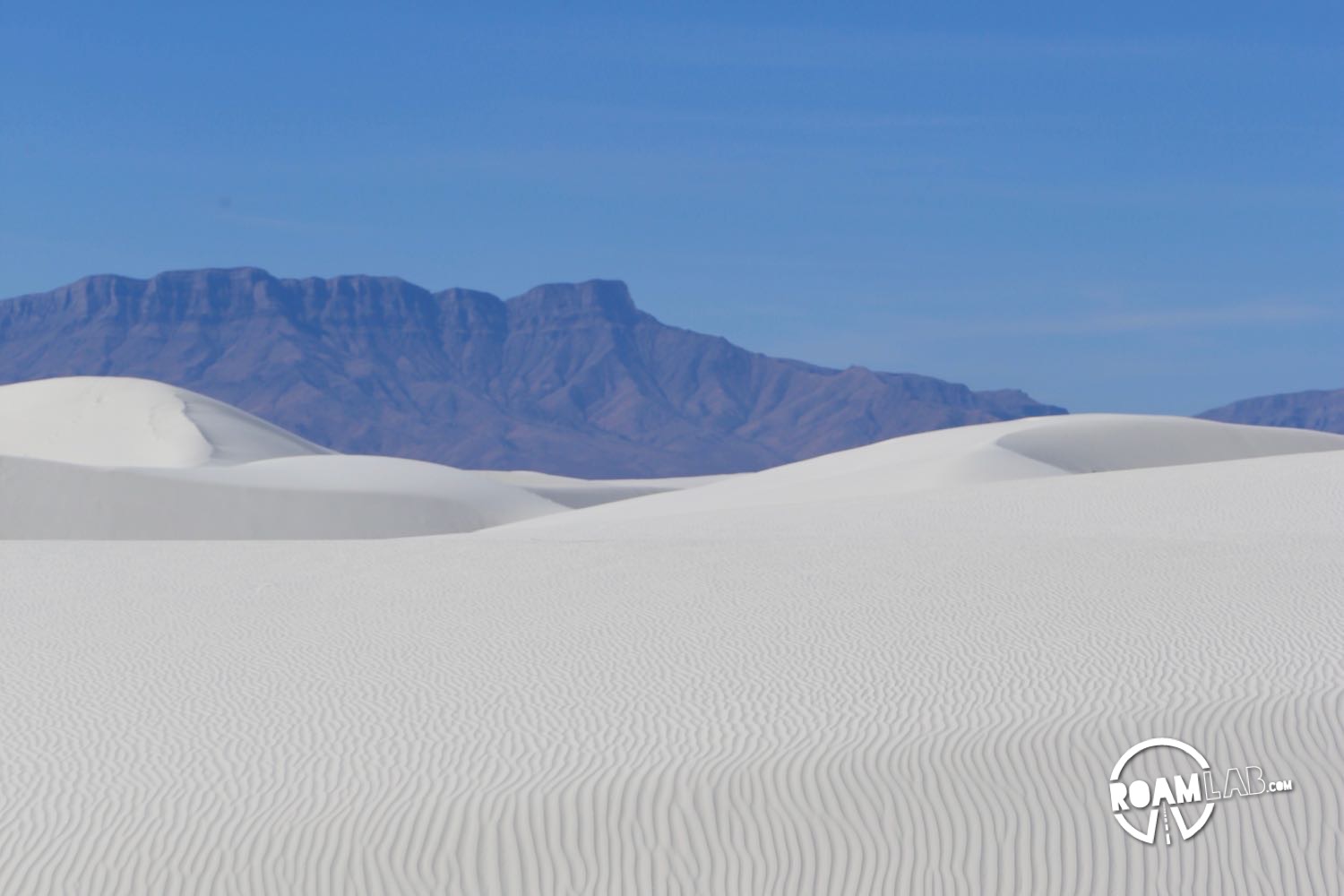 White Sands National Monument has been high on my list of places to visit for quite a while. It was also high on another list: a tentative list of new World Heritage Sites. You know, like the Pyramids of Giza, Galápagos Islands, and other major cultural or natural sites in the world.
Whites Sands is unique for the same mineral that gives the National Park its moniker: the white sands. The sands are white because they are composed of Gypsum, which collects from runoff from the mountains. Normally, gypsum is not found as a sand because it is water soluble. Yet, White Sands is a seasonal, land locked lake bed. Gypsum that is collected from the mountains by seasonal runoff is collected in the lake. When the water evaporates, the remaining gypsum crystalizes and forms the titular white sands.
Almost A World Heritage Site
For this remarkable feature, White Sands was being considered for placement as a World Heritage Site in 2008. I say considered because it never officially became one. You see, despite the notoriety and additional tourism opportunities that would come with such a designation, some thought it might come at a cost: the attention generated might lead to international pressure to cease neighboring military operations.
White Sands is surrounded by the White Sands Missile Range and Holloman Air Force Base. One might think, "why would that matter." White Sands is a park and the bases have plenty of their own land to operate. However, drills have already had a hard time not harming this unique landmark. Aside from the disruptions from flights overhead, several errant missiles have landed within the park boundaries, destroying visitor areas.
So, despite the support of both of New Mexico's senators and the unique beauty of the park itself, local disapproval prompted this land mark to be removed from consideration as a World Heritage Site.
Even so, I would submit it for your consideration. It's pretty amazing!