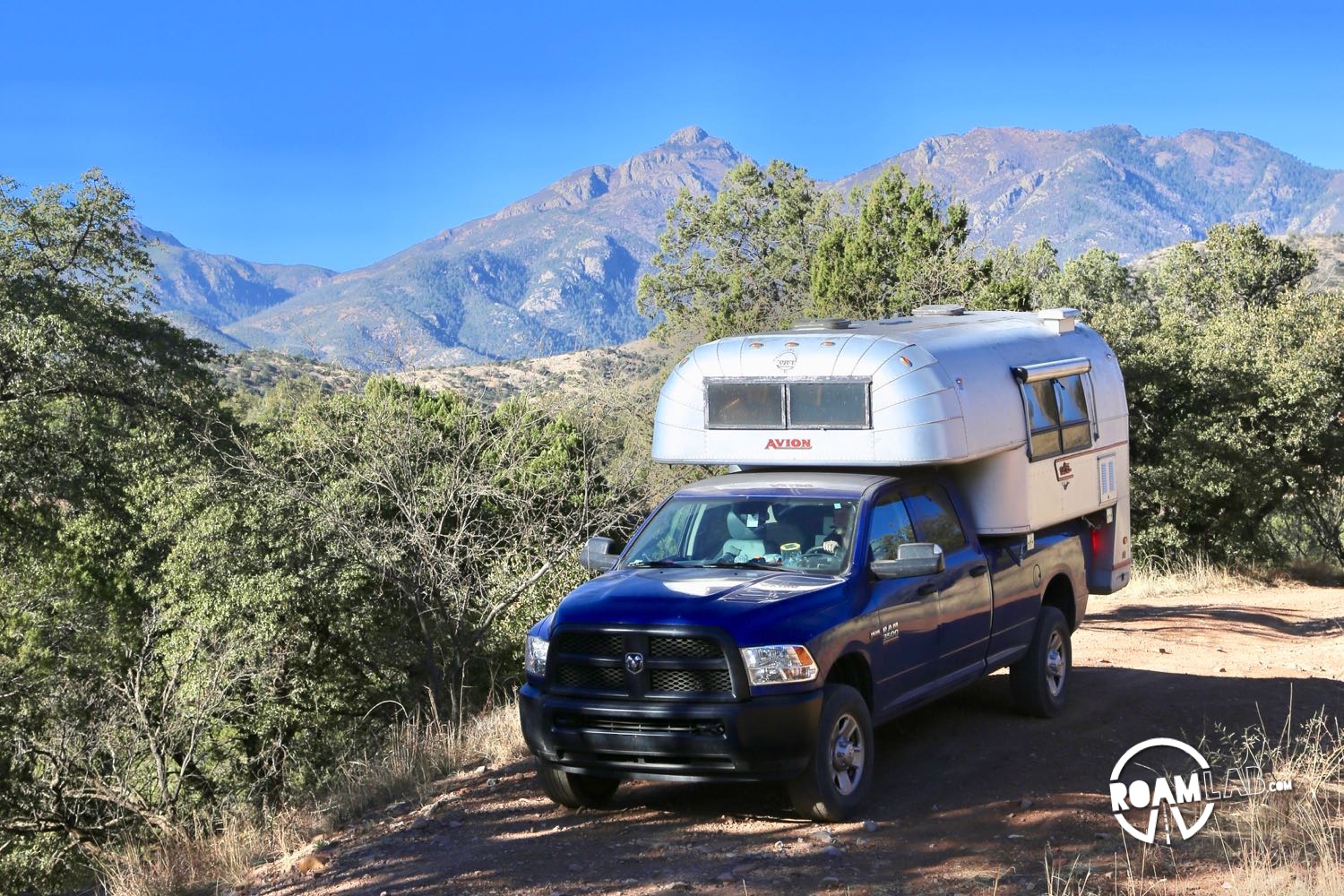 Our friends in Tuscon, Arizona are adamant: you should go camping in Coronado National Forest. To our surprise, the entry point for their particular camping area is the same we took nearly a year ago to the day when we visited Kentucky Camp.
A Campsite With A View
Like many of the camping sites we settle in, camping in the Coronado National Forest occurs along a random assortment of pull-outs along a winding dirt road. After a few miles, we came to a ridge with a site situated at the edge of a sharp decline. It was an expansive vista out to the mountains. We pull that Avion as far in as the brush would allow and set up camp.
After a glass of wine and dinner cooked over the fire we settle in to watch the sunset. As the last dregs of color are absorbed into the deepening navy of night, we hear the cries of a pack of coyotes. "C'mover here" Cowboy motions upwards. We wind through the tall grasses to the top of the ridge, overlooking our campsite. Cowboy throws back his head to echo the chorus of coyote cries. It is a magical night.