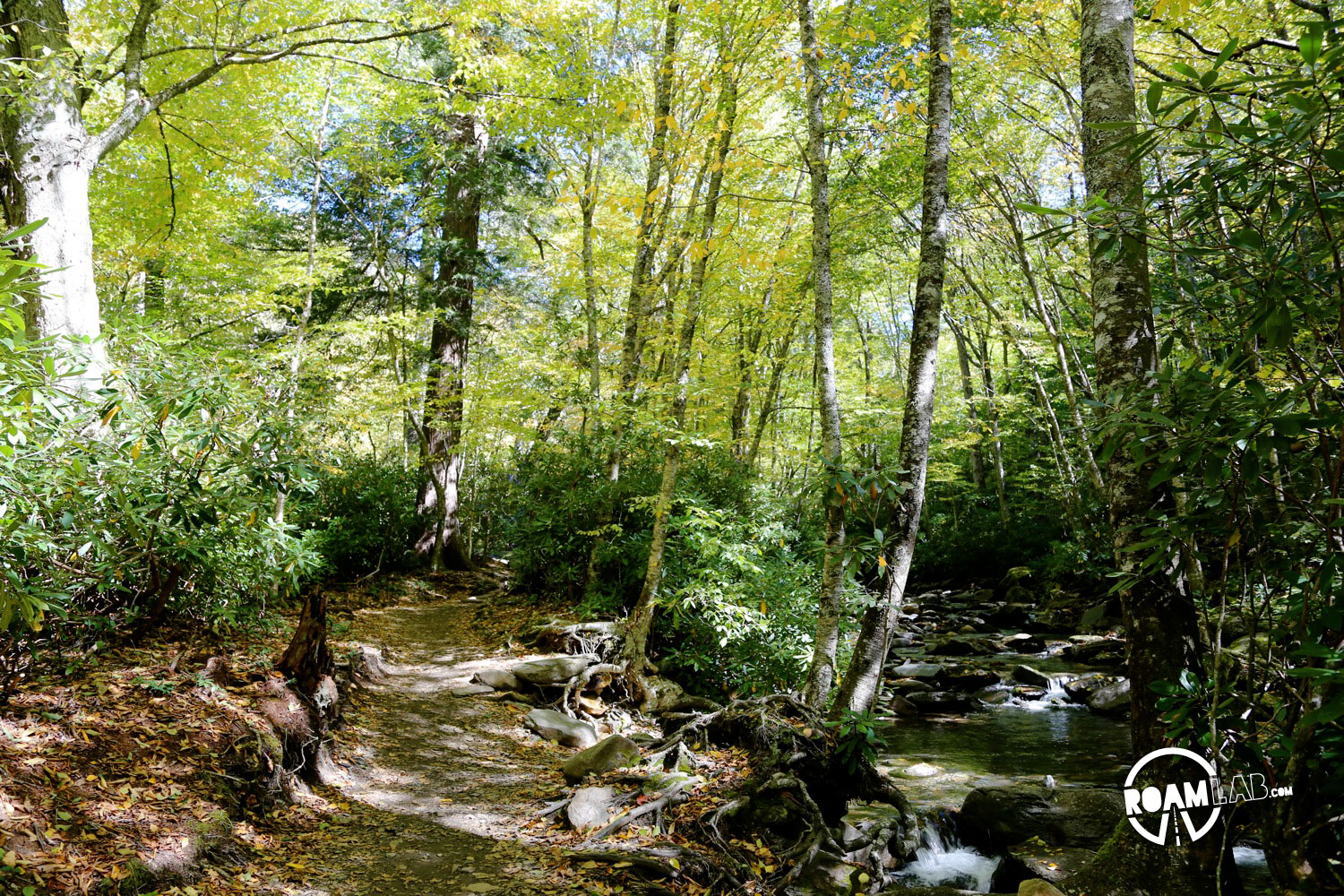 Alum Cave was first referenced in a land grant application by three North Carolina farmers in 1837. The resulting Epsom Salts Manufacturing Company mined alum, Epsom salt, saltpeter, magnesia, and copperas in the area until the salts were depleted in the mid 1840s. Today, it is part of the Great Smoky Mountains National Park and a popular destination along the Alum Cave Trail.
The Alum Cave Trail travels past the Alum Cave and to the peak of Mount Le Conte. The entire hike, from parking lot to peak and back again is 10.3 miles with a 2828 foot elevation gain. But we cut the trip short to enjoy the more popular stretch of the hike to Alum Cave and back.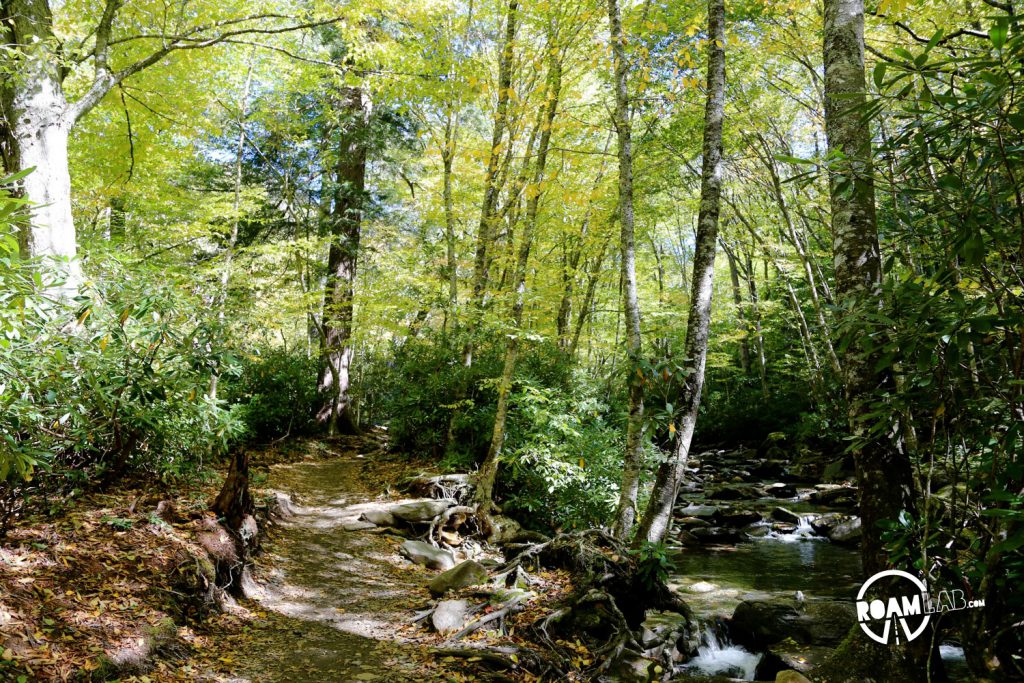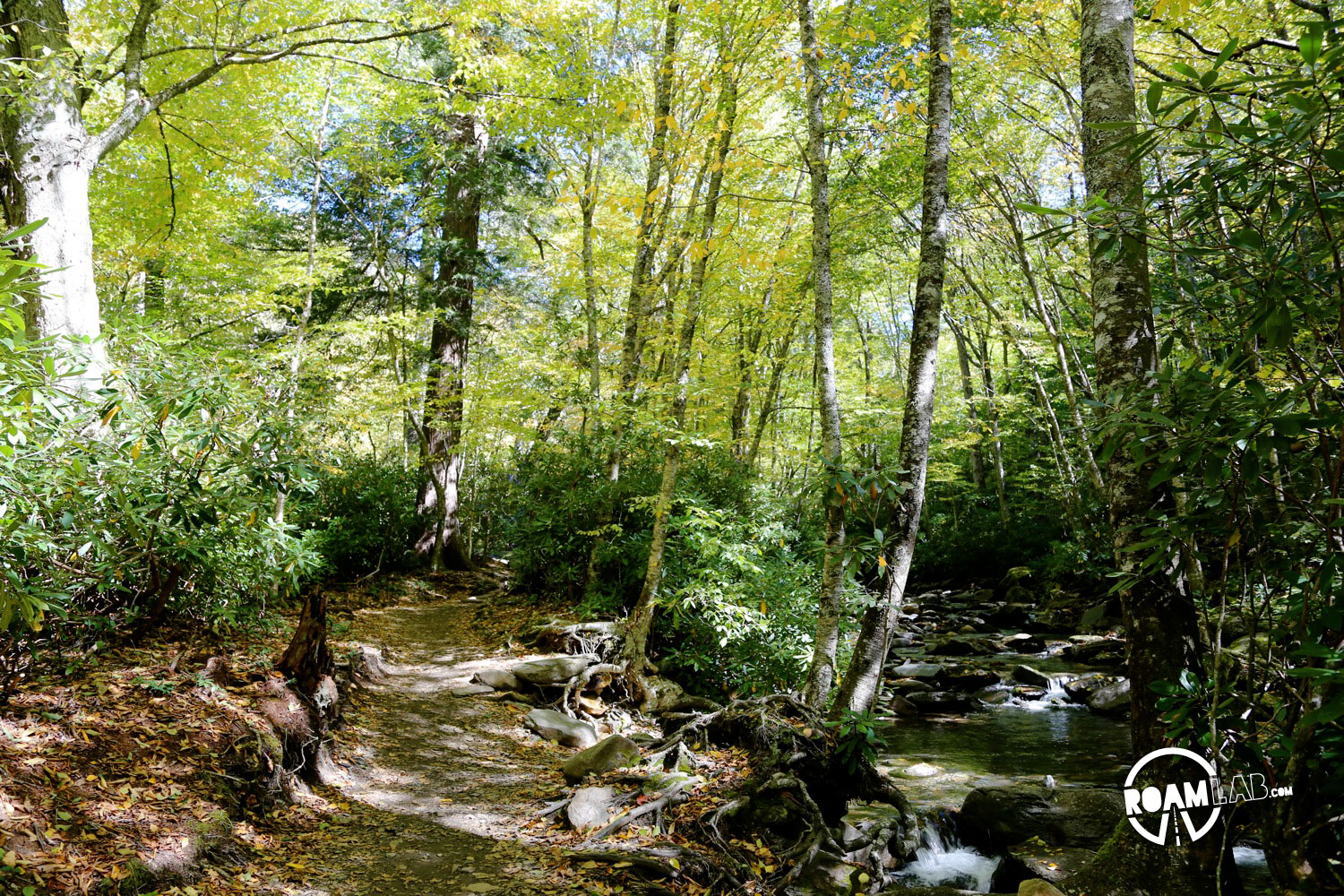 The first half of the trail leisurely follows the Alum Cave Creek, shaded by hemlock and yellow birch at a low incline. As soon as you travel through "Arch Rock," a long natural arch, the trail takes a steeper angle and soon breaks out of the tree cover for a vista named Inspiration Point. The final ascent to the cave is mostly steps, so it is no wonder that many hikers are incredulous that the hike is only 2.3 miles after being winded by natures own stair master.
It is a little odd to call Alum Cave a "cave." It mostly appears to be a massive rock outcropping. Geologists classify it as a "rock shelter." In the winter, large icicles grow along the bluff, making it dangerous for hikers. In the fall, the cave still does its job by providing a large, shaded space for picnicking hikers to relax after a good hike and enjoy an amazing view.