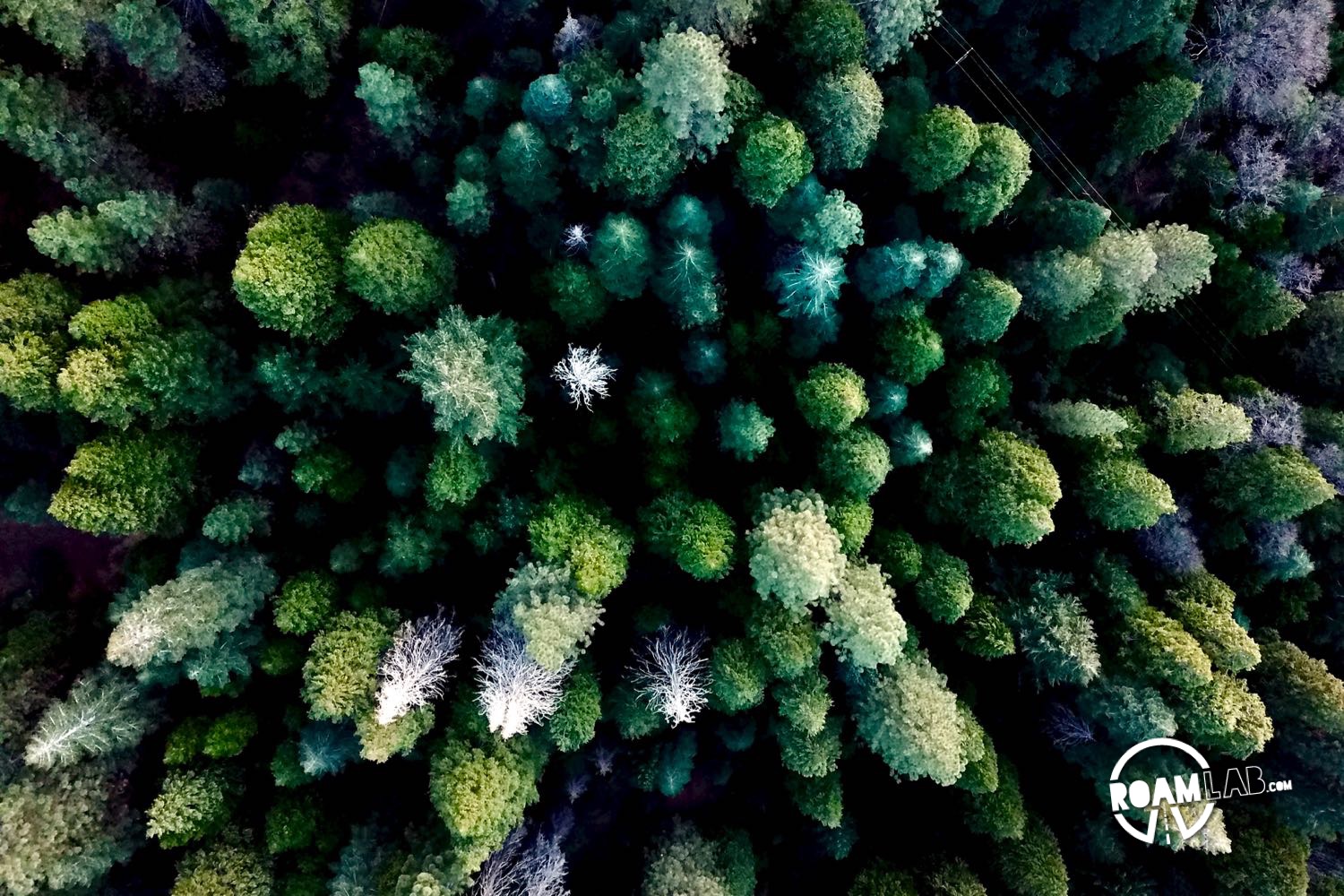 After a few days to recover from our wintery detour, we are ready to go exploring. Our first priority is to enjoy the Amador County wine region. Could we go wine tasting in Napa? Sure. But that is crowded and overexposed. There is plenty of fine wine to be discovered across California. And our hosts are well versed in their local wineries.
To start we swing by Cooper Vineyards. The owner Dick Cooper introduced Barbera to the region and remains one of the go-to spots for the varietal. Like many parts of California, wine making in Amador began with Zinfindel, but Amador's climate makes it particularly notable for producing Barbera. What started as pasture, prunes, and walnut groves, the "Godfather of Barbera" has converted into celebrated vineyards.
A Night Among The Pines
After a full day of wine tasting, we spent the night with some friends up in the mountains. I have just caught up with the times and now have a drone. So we take it for one of our first trips.