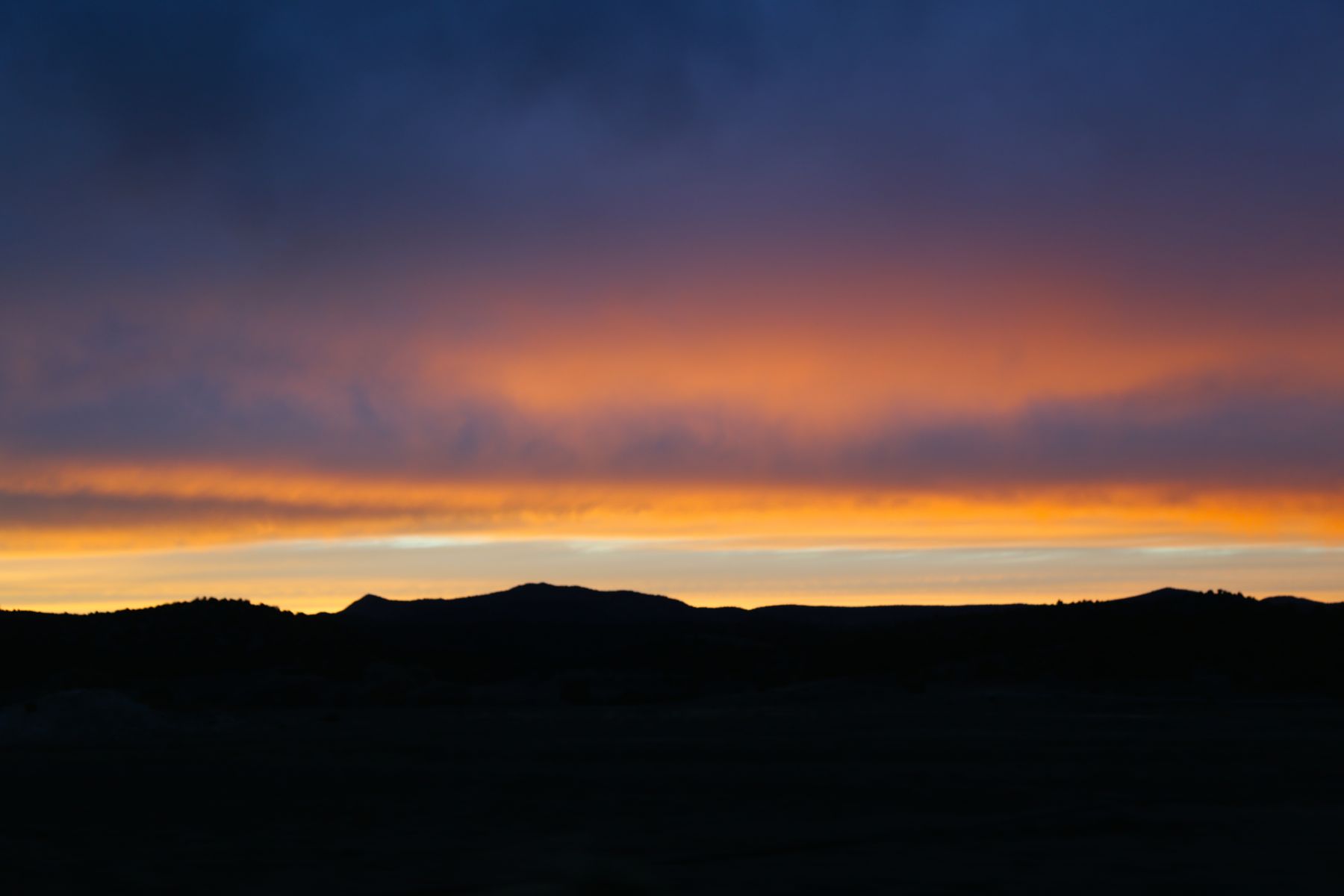 Arizona
I really have quite a little experience with Arizona and, like Texas and New Mexico, I assumed that the south meant warm. Yet, after a few nights on the road, like Texas and New Mexico, I had learned that elevation is rather critical. Thus, last night, we bedded down in Cottonwood, just south of Flagstaff, Arizona. The partner had advocated for saving the drive from Flagstaff to Cottonwood for the next morning so that we could enjoy the scenery. Yet, I won out with the point that Cottonwood is more than half the elevation of Flagstaff. And what a sweet victory it was. For the first time on this leg of the trip, we slept where the lowest temperature was above freezing, where our winter coats were sufficient in maintaining comfortable body temperature, and where the walk across the parking lot to the Walmart restrooms was only a minor inconvenience. To my mind, we were in heaven. It is, after all, the small things that count.
In the morning, we awoke to a brilliant sunrise and the snorting of neighboring migrant's motors rumbling to life. We were, after all, not the only nomads to rely on the good graces of Walmart. Yet, we may have been the only ones to truly value Denny's for the resource that it is. Along with rendering we hearty budget breakfast, Denny's also offers free internet. For the digital nomad on the go, here we could monetized even the wait between ordering and waiting for breakfast. Truly, we live in a golden age.
After updating our websites, we continued on a fruitless quest of discovering a cheap, quality cowboy hat. While traveling east had been no great challenge, we had encountered the sun in a new and penetrating way while voyaging west. While westward travels were accompanied by dramatic sunsets, they were preceded by a substantial period of time with the sun in our eyes. You see, we didn't have any sun visors in our car. Rather than replacing the absent screen to the car, we thought we could substitute this feature on our heads in classic Clint Eastwood style. A low slung cowboy hat would not only block out the sun but be delightfully dramatic. Now, to find a quality one that didn't cost an arm and a leg. Well, in this one, the local second hand store rendered moth-eaten Stetsons that were too small. Our quest continues.
Thus, we proceeded to the ghost / artsy tourist town of Jerome. After visiting the state park commemorating the historic copper mining activity in the region, we drove off in the the sunset (without visors) to California.