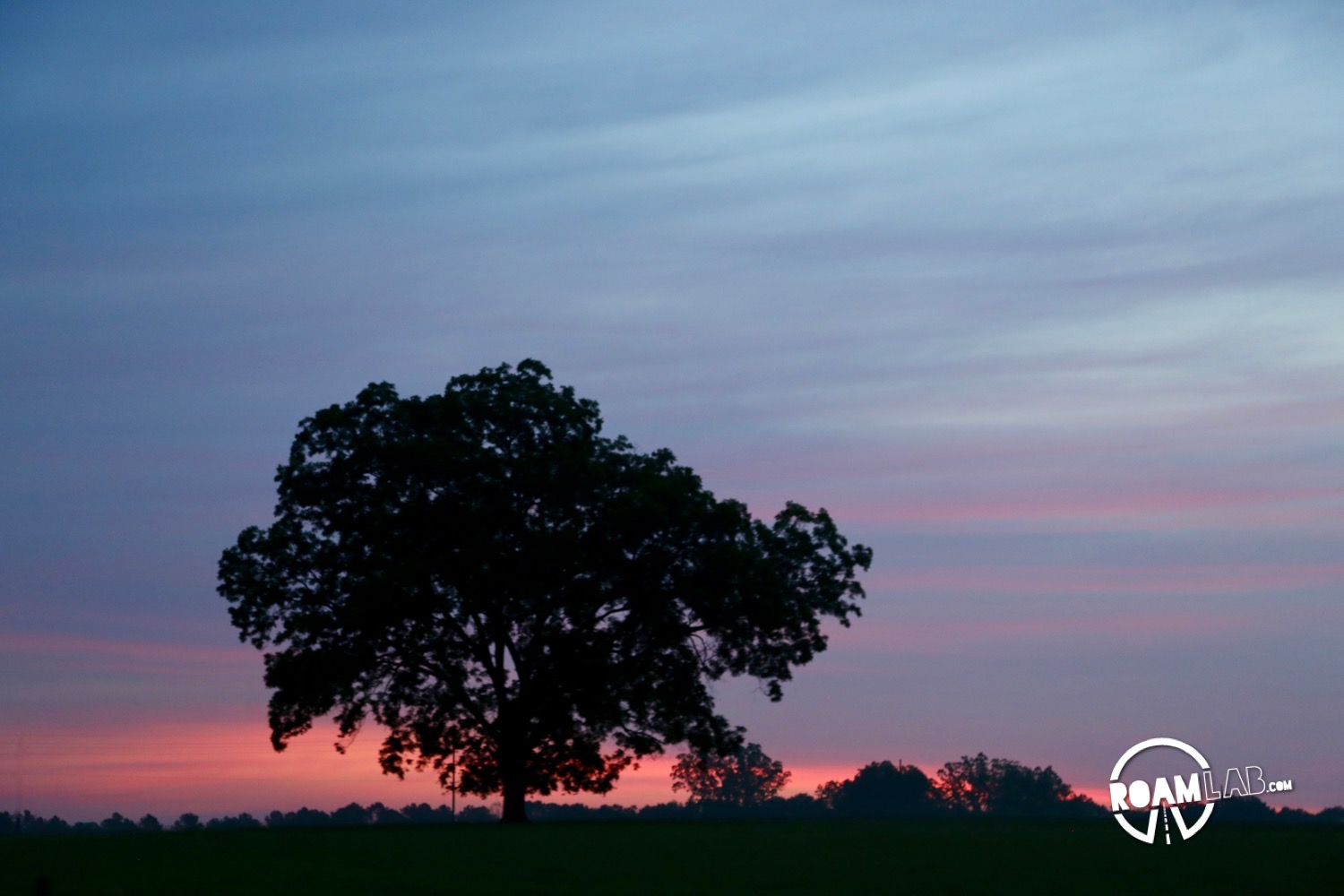 Avion Ultra Truck Camper: The Return Trip (Day 3)
We wake the next morning at 4:30 AM. The anxiety of our insecure camper situation made it hard to sleep as it is. The activity in the parking lot only made it more so. We just want to get the camper up to our work station as fast as possible so that we can get to work. We set everything in the camper on the floor so nothing will fall and move into the cab of the truck to drive away. Google predicts a 9-hour drive. We assume more.
Today becomes a tour of rural Alabama along the back farmland highways. We watch the sun rise over a small Georgian town. We drive by a drive through art museum outside of Seale, Alabama. If only we had been short enough to enter. With the Avion, there will be many places we will be too tall to enter. But we also won't have to stoop anymore.
At each turn, we keep a weary eye out for our greatest fear: a pothole. Each uneven dip sends the camper rocking: yanking at the restraints and gradually disconnecting the hook to the camper.
Food stops are now determined by ease of access. We look for a fast food restaurant on the right side of the road with a wide entry to a mostly empty parking lot and smooth, flat pavement. This afternoon, that is a McDonalds. I jump down from the cab. Before entering the restaurant (we don't have the clearance to go through the drive through) I check the restraints and count the exposed threads from the anchor bolts. I have no idea how many threads are on the other side, straining against ripping through the remaining rotten plywood and aluminum to release the camper to slide from the truck bed where it would implode and scatter across the highway. Five threads on one. Six threads on another. It hasn't changed since last night…I think. I know I'll have a grilled chicken sandwich and some fries.
As stressed as we may be, our mood lighten as an oncoming truck driver throws his arm out his window to give us an enthusiastic thumbs up.
So, I guess some people like the Avion. What do you think?