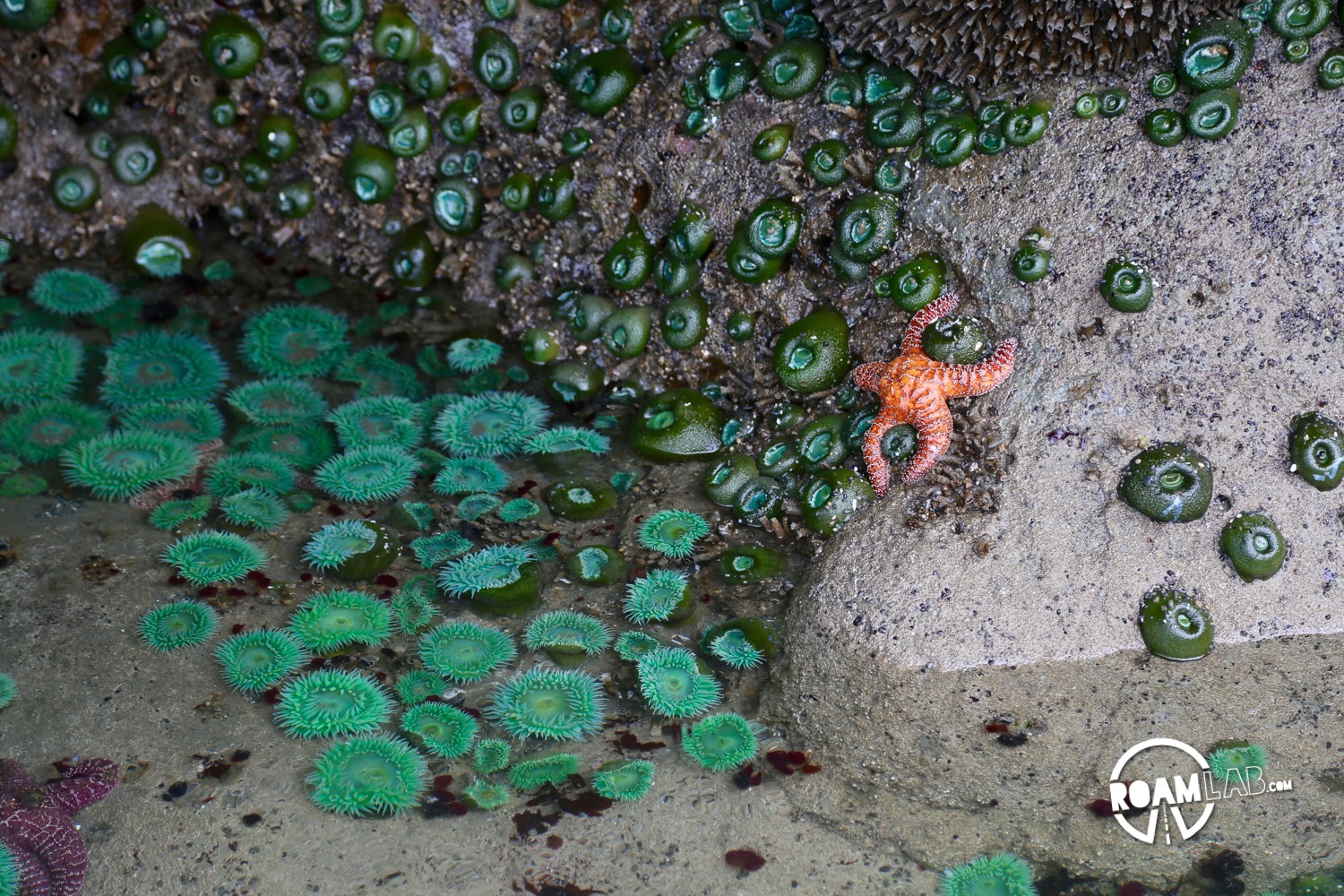 Not more than a half hour drive from the muddy Mosses Trail brought us to Beach 4 and some of Olympic National Park's tide pools.
I admit that I rushed my fearless driver through the rainforest so that we would hit the beach at low tide. My remorse only lasted to the point that I crouched down on a rock to inspect a fully exposed sea star. I was awash in purple, red, and brilliant orange sea stars.
Each rock I hopped to exposed more. The sea anemone were amazingly numerous, covering much of both the submerged and the exposed rocks. The only thing that I wish I could have seen was a crab. But I try not to be too greedy.
The borders of the Olympic National Park are quite odd. It is actually two parts: a large mass of inland forested mountains and a sliver of seaside. That sliver includes many beaches, but the beach of choice for tide pool connoisseurs is the drably named Beach 4. A short dirt path winds down to an expansive, driftwood speckled beach. The main attraction, however, is a clump of large boulders that are home to turquoise sea anemones, burgundy sea stars, and sweeping layers of mollusks.