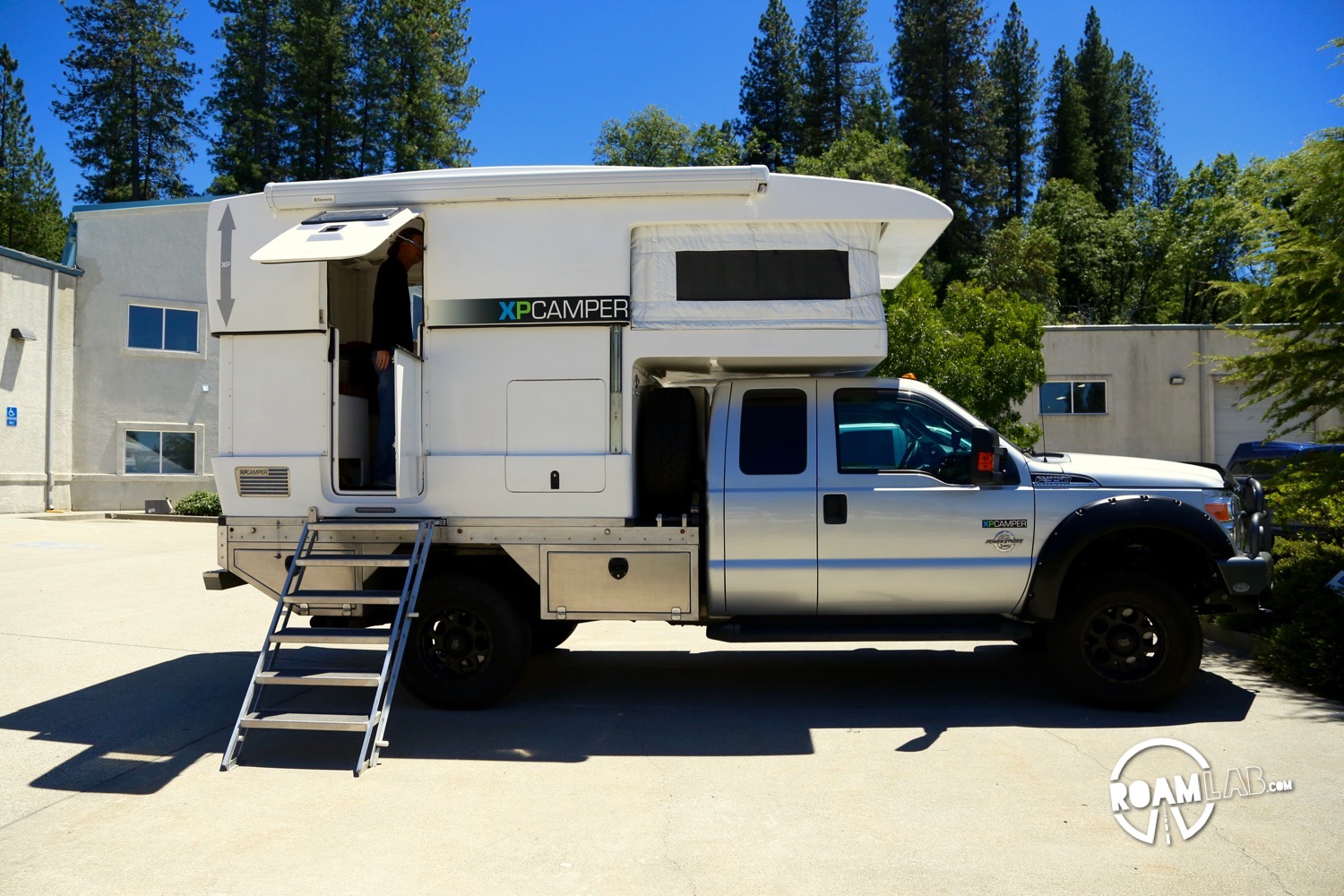 XP Camper
Great design comes with some inspiration.  What is missing in other products that will be present in yours?  Along with being a beautifully sophisticated pop-up truck camper, the XP Camper benefits from the love and detail that comes from a founder who cares about beer.  Tired of not being able to store that case of beer in the odd-shaped storage bin? These storage receptacle dimensions come with a consideration of what could be stored in it.  Right below your feet when you first walk in is a storage space that can fit two cases of beer cans.  A strangely small storage bin by the bed is perfectly sized for fitting a bottle of bourbon.  Now, I'm a scotch drinker, personally, but we do spend a good amount of time in Kentucky and Tennessee, so I wouldn't say "no" to a good spot to store some bourbon.
Perhaps, I am being too facetious.  One doesn't shell out $100K for a truck bed camper just because it can optimally store your bud light. One spends that money because so much thought has been put into the design of this space that even simple issues like alcohol storage are taken into account.  This is a popup camper.  Often, these are designed as budget solutions for people who may not be able to afford the more expensive trailers and fifth wheels.  But XP campers are for people who want the optimal setup for off-roading and boondocking.  The camper that we had the pleasure of seeing is owned by a couple who have traveled in it continuously for the last 3 years.
For us, the XP Camper isn't a matter of do we want one (Oh, we want one) but can we afford it…we'll need to wait on that question for later. It has everything we want: low profile for travel, optimal space for living, a large table, a toilet, and one of the best kitchen sections we have seen in a popup camper.