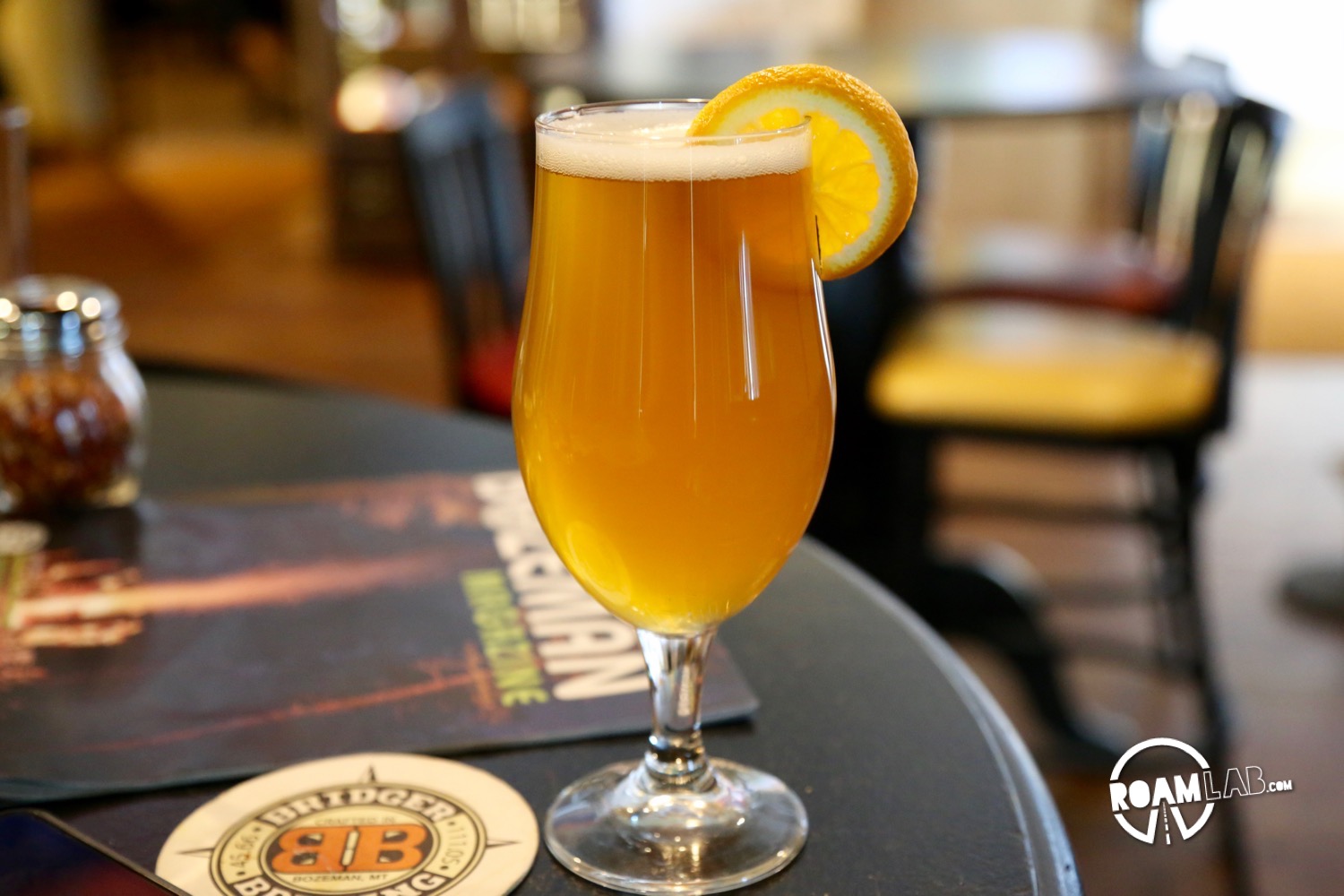 The Montana State Bozeman community has lucked out with the Bridger Brewing Company right across from campus. We were lucky to have it right next to a Verizon retailer when a mechanical crisis leads us to get a new phone.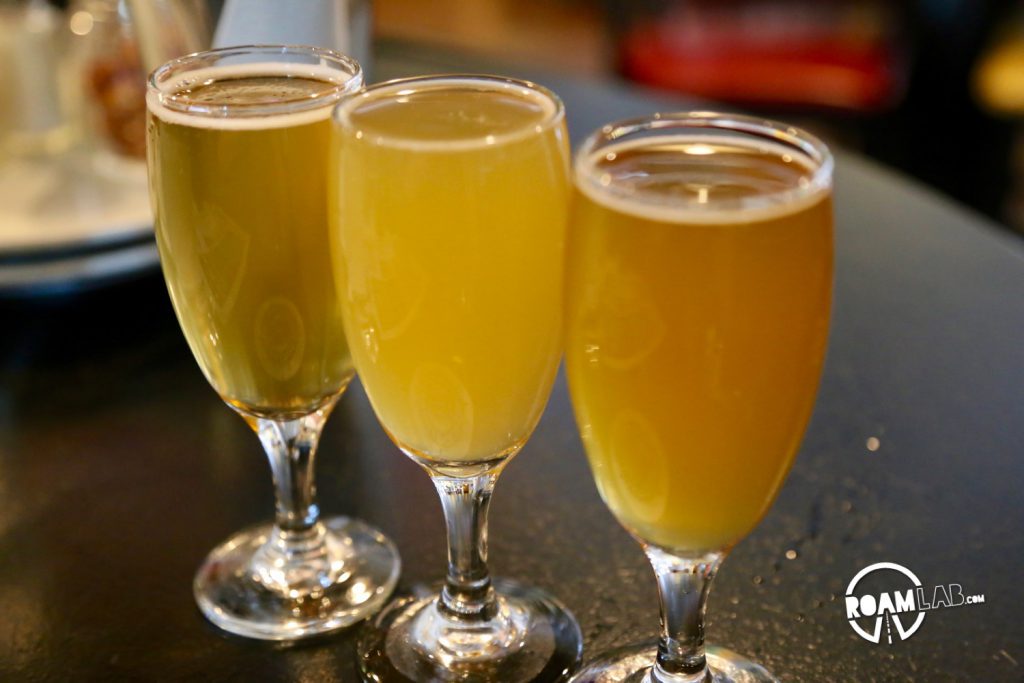 Bridger Brewing Company is named after Jim Bridger, a famous mountain man who roamed the west in the mid 1800s. A nearby Mountain Range was also named after Bridger.  So the Bridger Brewing Company found a name that embraced local history and awesome wilderness.  It is housed in a modern, open, loft style structure with bar in pride of place: the center of the main floor.
It was lunch time, so we were lured in for the buffalo sausage pizza and stayed for a beer tasting.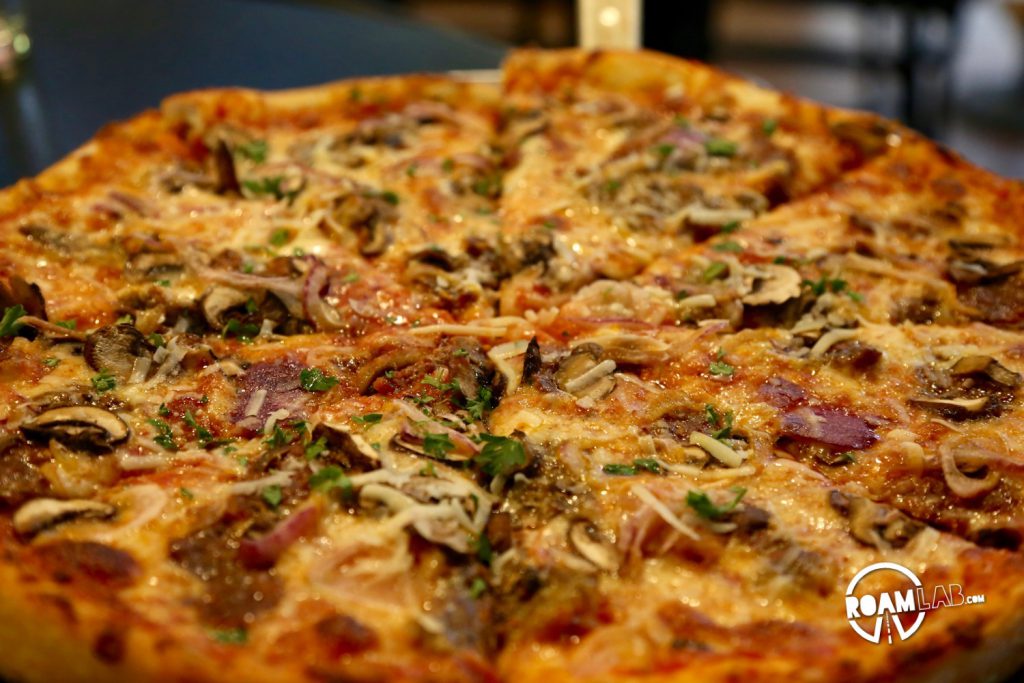 Our tasting notes
Bone Dust White Ale
Light, crisp and zesty. No need for a lemon wedge for a pint of this! Hefeweizen drinkers will approve and I think this qualifies as my favorite of the lot.
Summer Shandy
This shandy sported light, grape fruity notes which the brewery attribute to lemon zest and floral influences. Just right for one of these hot Montana summer afternoons.
Mad Mile Cream Ale
The cream ale is shockingly grassy. The flavor rather distracting. The grassiness comes from a cucumber infusion that, in a mixed drink I would endorse but just doesn't quite work for me in a beer. Our server confirmed that this is a polarizing drink: some love it, some hate it.
McTavish Scotch Ale
This scotch ale, predictably gets the thumbs up for its smooth, rich brandy undertones. It, equally predictably, sits heavy with us.
Bobcat Brown Ale
Brown is also a keeper for its smooth, moderate malty, caramel flavor.